How to Dehydrate Basil and Freeze It
Today it's all about how to dehydrate basil and freeze it too! Do you like to have basil in your kitchen at all times? It's an ingredient you may want to add to pasta dishes, stews, mashed potatoes, and other incredible meals that you make for your family.
Knowing how to preserve it and use it all year round is a must, if it's an ingredient that you don't want to do without. If you follow the right preservation methods, you can keep your basil in the best condition, while preventing it from going bad before you've had time to use it.
Check out these great options to choose from, and then decide what you'd like to do to start preserving your basil at home with ease.
How to Dehydrate Basil and Freeze It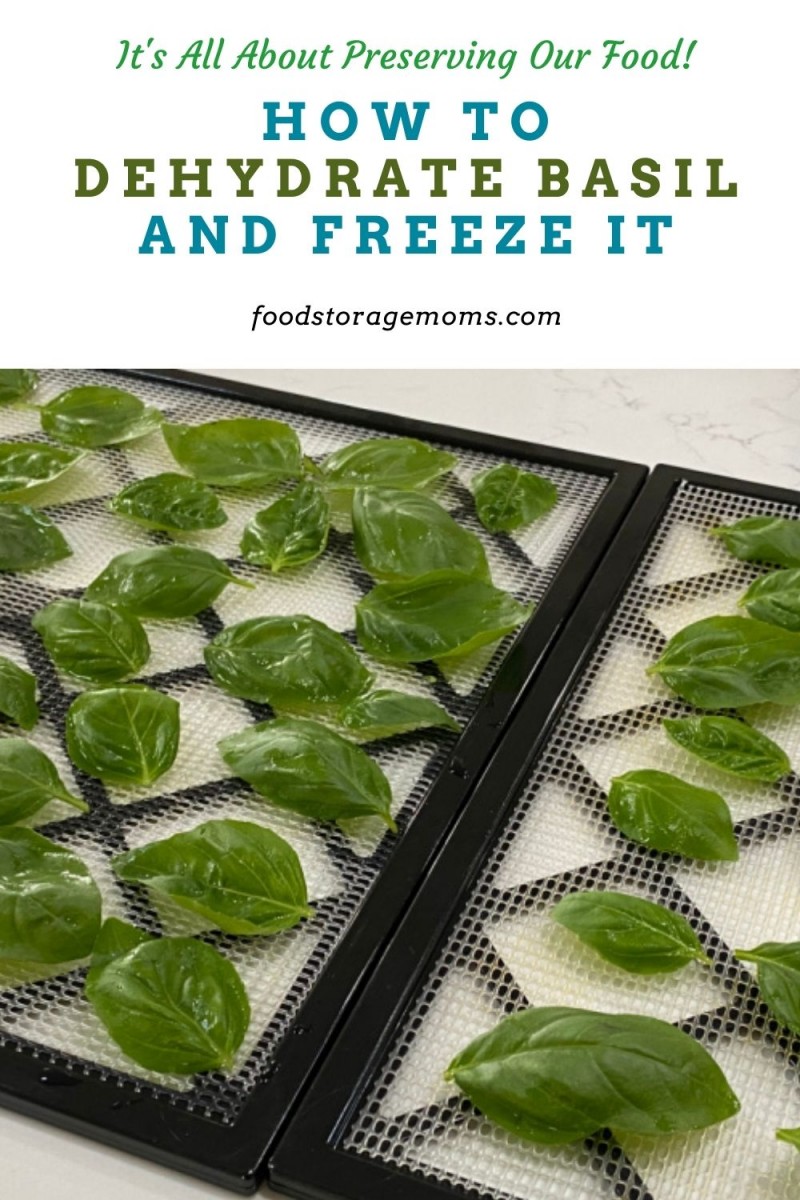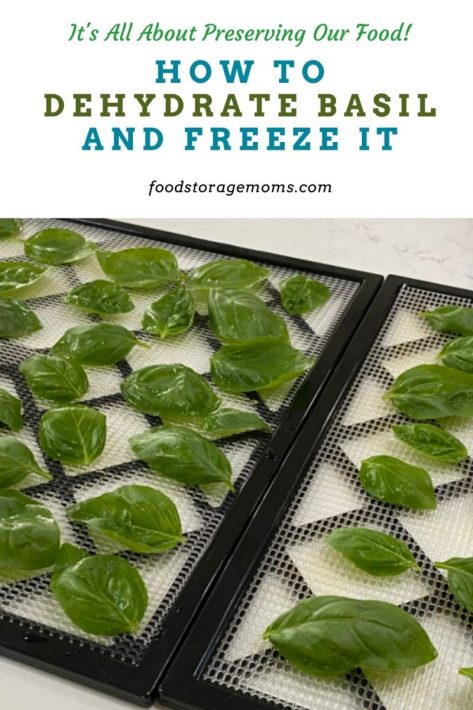 Kitchen Items Needed
How to Dehydrate Basil and Freeze It
Wash Your Basil
The process of preserving the basil all starts with washing and sorting. Pull the basil leaves from the stems, collecting as many of them as possible before putting the leaves into a small bowl.
Place the bowl in your clean kitchen sink, and then run the faucet over the basil leaves to clean off any dirt or debris. You can continue this process for several minutes before straining out the excess water and placing the basil leaves on a clean towel to dry.
Avoid touching them while they're still wet from when you washed them to keep them from breaking.
Put Your Dry Leaves in a Container
Grab an airtight container and place the basil leaves into the container as soon as they're dry. It doesn't matter if you use a plastic or glass food storage container, but it's essential to make sure it's airtight to keep excess air from getting into it and causing your basil to spoil.
Once you have the basil leaves stored in the proper container, you can put them in the freezer to keep them fresh. Many people use the freezer as a way to preserve basil leaves and keep them fresher for lengthy periods.
For example, when frozen, your basil should stay good for up to 12 months. That would give you more than enough time to use it in some of your favorite recipes throughout the year.
The Blanching Process
Some people prefer to blanch their basil leaves instead of washing them with cold water from the faucet. If you'd like to try the blanching process, it's similar to the other technique and doesn't require too much effort.
First, you'd need to boil a cup or two of water in a pot on the stove.
Once the water comes to a boil, you can remove it from the heat, place your basil leaves into the boiling water, and leave them there for a few seconds.
The blanching process only takes a few seconds. After waiting up to 10 seconds, you can strain the basil leaves from the boiling water and then set them off on a clean cloth or towel to dry.
Finally, you can pat them dry, but you'll need to be gentle when you're doing so.
Once the basil leaves dry, you may add them to a container of your choosing. It's OK to use an airtight food storage container, but you can use a resealable food storage bag if you don't have a regular container.
Some people prefer using a food storage bag because it's easy to open and close, making it that much easier for you to grab the basil leaves as quickly as possible when you're planning to use them in a recipe.
Add to Ice Cube Tray
Did you know some people like to add their clean basil leaves to their ice cube tray? There is a simple way to make this work for you. Grab a handful of basil leaves and add that handful into each slot on your ice cube tray. Fill the tray slots with a small amount of water until the basil reaches the top, and then place the tray in your freezer.
After a few hours, you'll have frozen basil leaf cubes that you can conveniently toss into a pot when you're making homemade marinara sauce, fresh soup, and other flavorful foods for your family to enjoy.
Lots of people love this convenient, time-saving method! If you plan to use the basil within six months or less, this technique is perfect for you.
How To Dehydrate Basil
Step One
Wash the leaves in a colander.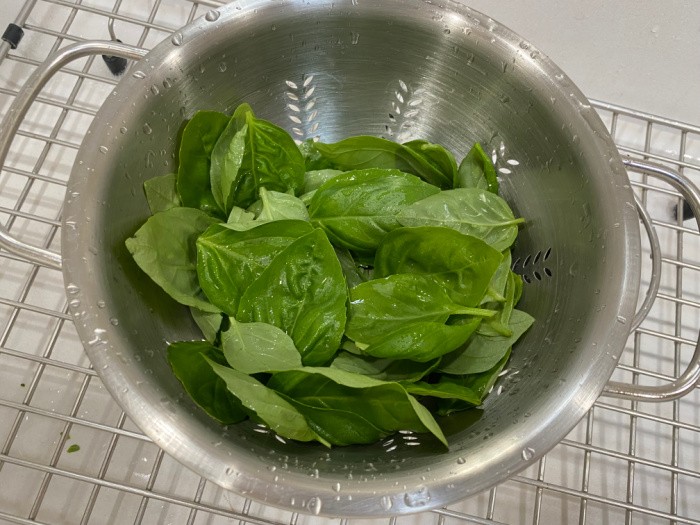 Step Two
Spread the basil leaves evenly on your dehydrator racks.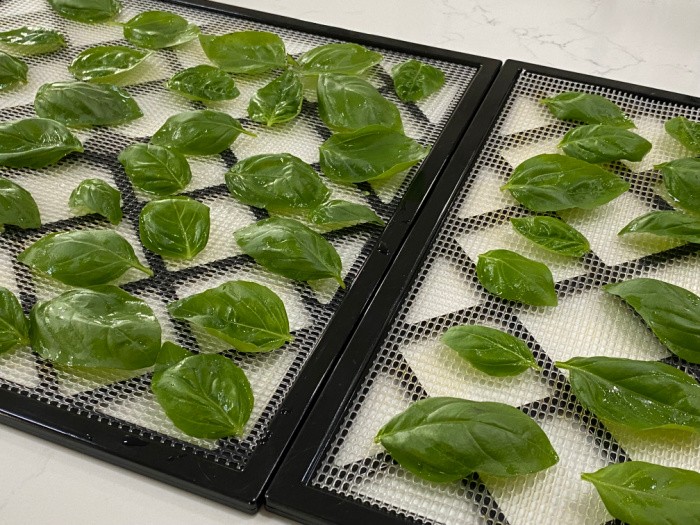 Step Three
Place the dehydrator racks in your dehydrator and set the temperature to 95°F (35°C). Please check your brand of dehydrator for the correct temperature. I have an Excalibur Dehydrator and my book recommends this temperature.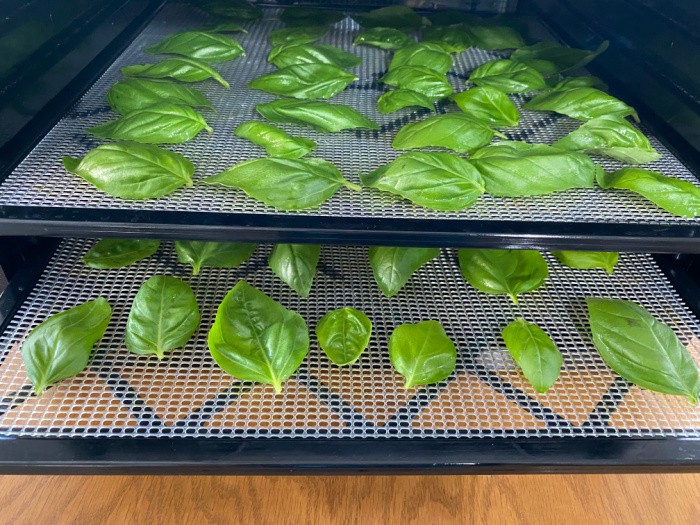 Finished Product
It took about 6 hours today to dehydrate the two trays. This is from one tray. Now you know why sweet basil is so expensive in those little jars at the grocery store.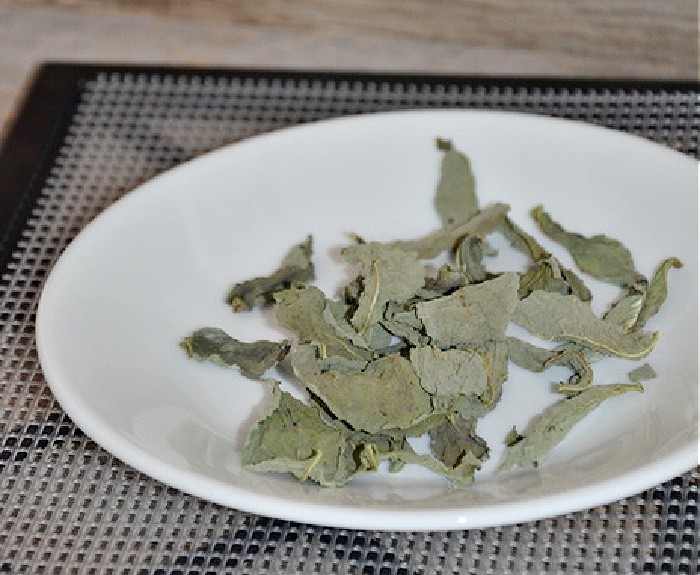 Can I Dehydrate my Basil Outside?
Yes, you can. Grab a bunch of basil after washing it and tie some twine around the base and hang it upside down outside.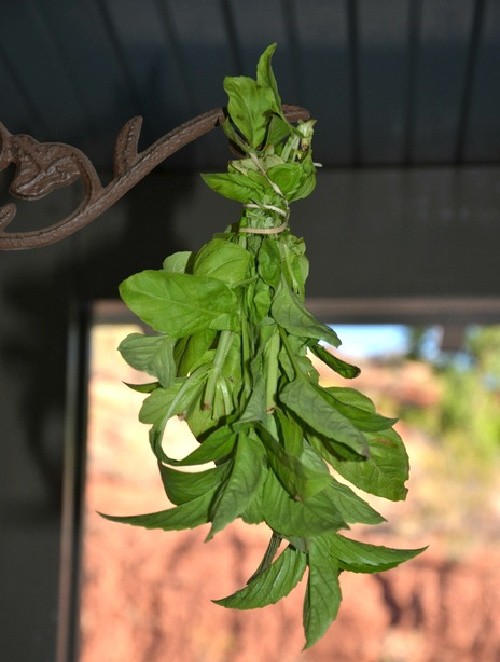 Reasons to Preserve Your Basil
When you're growing basil in your backyard garden, you don't want your efforts to go to waste. You've already taken the time to plant the seeds and provide the nourishment needed to get the basil plant to grow and produce many leaves that you can use when preparing foods. So, with that in mind, you'll want to make sure you know how to preserve the basil to keep it from spoiling before you get to use it.
Basil is the perfect herb to use at home for several reasons. These are a few of the benefits you can enjoy when you add them to different recipes:
It's an excellent source of vitamins. It provides a generous serving of vitamin K, vitamin C, and vitamin A.
Basil contains omega-3 fatty acids that support brain health.
It contains calcium that can help strengthen the bones and reduce the possibility of experiencing joint pain.
It's the perfect ingredient to use when you want to increase your iron intake because it's an excellent source of iron, too.
Knowing that basil is so beneficial to your health, it only makes sense to grow it and then preserve it for as long as possible to always have access to it when you need it.
How to Dehydrate Basil and Freeze It
Now, onto freezing basil. This is so easy because when your garden is producing large amounts of basil, you cut some, wash it, drain, and chop it. Place it in Silicone Ice Cube Trays and cover with water.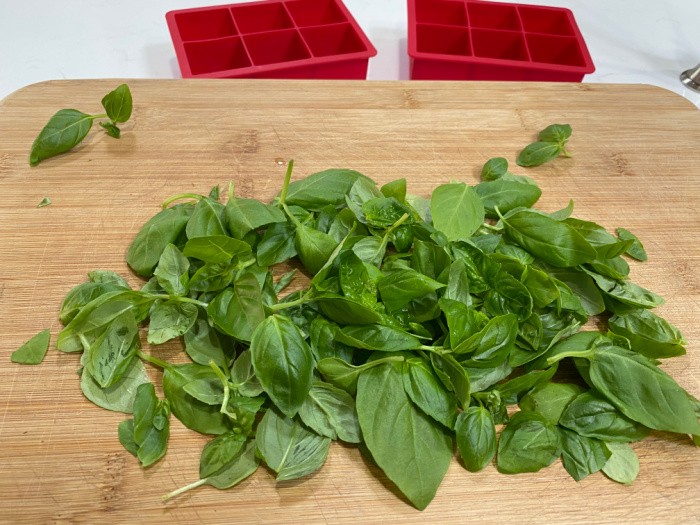 Place them in the freezer until frozen. Pop them out and place them in freezer bags. You will never run out of basil again.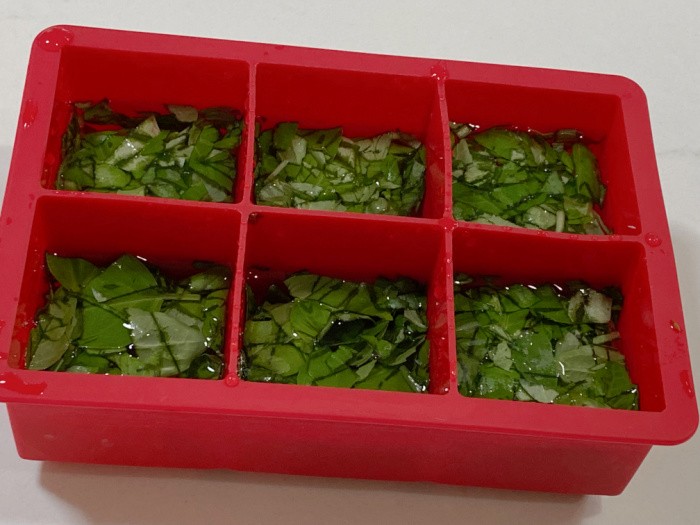 Fragrant Basil Leaves
I want to share some tidbits about those fragrant leaves. The leaves have some natural inflammatory health benefits to help inhibit pain from arthritis and inflammatory bowel conditions.
The leaves also help stop free radicals from oxidizing cholesterol in the bloodstream. If you have a cold or a cough, chew on some basil leaves to calm a cough. Indigestion can be soothed by adding 1/2 teaspoon of dried basil to a cup of warm water to sip. Who would have guessed?
Homemade Pesto Recipe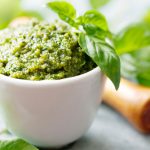 Basil Pesto Recipe
Ingredients
2-3

Cups

washed fresh basil-remove tough stems

6-8

Cloves

fresh garlic

3/4

Cups

olive oil

1-1/2

Cups

freshly grated parmesan cheese

1/2

cup

pine nuts(shells removed)
Instructions
Use a blender to process the olive oil, garlic, and basil until smooth. Add the parmesan cheese and pine nuts and use the pulse button until mixed. This is great on cooked pasta and pizza. Delicious!
Final Word
I hope you enjoyed my post today on how to dehydrate basil and freeze It. Try these different preservation methods to keep your basil in excellent condition.
When you're putting in the effort to grow basil, you want to make sure it lasts long enough for you to use it. So whether you're tossing it on a pizza, using it to make marinara sauce, or even incorporating it into an appetizer with fresh sliced tomato and mozzarella, it's good to have basil at home when you want it and need it the most! May God Bless this world, Linda
Here are the other Dehydrating Posts I have done: