Tornado Watch vs Tornado Warning
Tornadoes are extremely powerful storms that can wreak a whole lot of havoc and devastation in just a matter of seconds. They're capable of tossing regular cars through the air like little matchbox cars and taking a single strand or straw of hay and transforming it into a blade sharper than the sharpest samurai sword.
The trail of destruction that they leave behind can leave countless homes and businesses utterly devastated in its aftermath. Let's talk about a tornado watch vs a tornado warning.
Tornado Watch vs Tornado Warning
Twisters are responsible for taking the lives of an average of 60 Americans every single year. 2020 is proving to be quite a different story, and unfortunately not a good one. Even as early as April of this year tornadoes had already claimed the lives of 73 people in the United States, making it the deadliest tornado outbreak in nearly a decade.
Even if you don't live in a tornado hotspot, it's important that you don't take this information lightly. Tornadoes can pop up just about anywhere across the country.
You need to be prepared at all times and know when and where to seek shelter. If you're not sure what the difference is between a tornado watch and a tornado warning please continue reading. Here's everything that you need to know.
Tornado Watch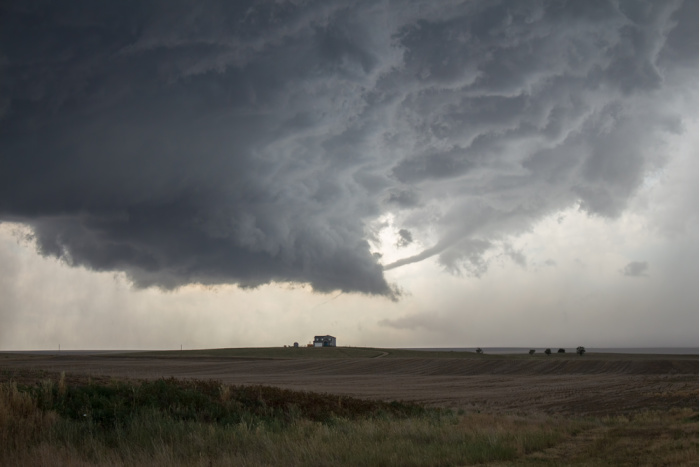 The skies in your neighborhood are growing darker and the clouds overhead are no longer resembling the white fluffy clouds that you drew in pretty pictures when you were a kid. You have a strange feeling about this storm so you go inside and turn on your local weather station. Sure enough, there's a tornado watch that's been issued for your county. Do you know what to do?
What A Tornado Watch Means
Watches are issued by meteorologists when they've detected favorable conditions within a thunderstorm that are possible of producing tornadoes in the near foreseeable future. Tornado watches typically cover a much larger, broader area and give you one or two hours warning prior to the storm (but not always).
When you see a watch issued for your county, it's common for you to see several other surrounding counties and even other states that are under the same watch.
Plan of Action
Even though a tornado watch is not as threatening as a warning, it should never be brushed off with little thought. No, a tornado may not have been spotted at this point, but that does not mean that one can't pop up in your area over the next few minutes. Weather conditions can change dramatically with these types of storms.  
When a tornado watch has been issued, it's imperative that you start planning and find an area where you can seek shelter if the outside conditions start to get worse. Go over any emergency plans with your family beforehand, and be sure that you have all your emergency supplies ready, just in case. Please stock up on Light Sources that are Solar.
Tornado Warning
A severe thunderstorm has blown into your area fairly quickly and rather unexpectedly. Flashes of lightning and ear-splitting thunder are coming ever closer. Out of nowhere, powerful gusts of hurricane speed winds begin to slap your face and toss you around, followed up with an ice-cold drenching rain. Small pellets of hail begin to clutter the ground at your feet.  
Then, just as suddenly as it all started, the sky drastically shifts to an alarming greenish hue. Every leaf on every tree that was swishing in the breeze just a moment ago; now frozen. The eerie silence and stillness is so chilling that it makes your skin crawl as your heart begins to pound its way outside your chest like a hammer.
Blaring off in the distance you can hear the storm sirens begin to sound and you know that it's a warning that you need to take heed to. And quickly! Do you know what to do?       
What a Tornado Warning Means
You'll find that tornado warnings cover a much smaller region than what a watch does. A warning will zero in on a more focal point in the area, such as a county or an individual city. Because of this, a warning may only give you just a few minutes to act, sometimes only seconds. 
A tornado warning will be issued in the event that a tornado has been spotted, or local radar is showing that one is occurring or just about to develop. When a warning has been issued for your area, there's an imminent threat where lives and property are at a far greater risk. It's time for you to move and to stop watching the skies!   
Plan of Action
When a tornado warning lights up on your television screen for your county, now is the time to move your family to a designated shelter area. And I mean IMMEDIATELY. Try and find a place that is below ground, like a basement, and away from any windows. Find something that you and your family can hide within or underneath for extra protection.  
If you're in a building that does not have a basement, get to the lowest floor and to the center of the building. You need to do your best to put as many walls between you and the outside world as you possibly can. Get down low and under the protection of a table or desk space and protect your head and neck by covering them with your hands and arms.  
Final Word
Even though science and technology are much more advanced than what it was just a few decades ago, along with providing us with more warning ahead of time, tornadoes can still catch meteorologists off guard.
Tornadoes can touch down even before you hear the sirens, so it's important that you act ahead of time. When a warning has been issued, seek a basement for shelter. If you live in a mobile home it's best that you get out of it as early as you can and find a safer place below ground.
If it's already reached a point too late for that, climb into your bathtub and cover your head and neck with your hands and arms. Now, do you think there is a difference between a tornado watch vs. a tornado warning? May God bless this world, Linda
Copyright Images: Tornado on Road Deposit photos_41140785_s-2019, Tornado Funnel Deposit photos_200888382_s-2019