Be Prepared Immediately For The Unexpected
I don't know about you, but with all that I see, read, and hear on the television it's easy for me to have a clear understanding of why we need to be prepared immediately for the unexpected. All week I've been hearing on TV about the challenges families are facing on the island of Hawaii with the recent volcano eruption. Thousands have been evacuated from their homes, others are stranded in their homes because the roads are closed due to the lava rolling across them. Who knows when those families will be able to return or when those hunkered down at home will get relief?
A few weeks ago it was either a snowstorm in the Northeast, a tornado in the South, or floods in the Midwest that caused families to wish they had food in the pantry, water storage for drinking and sanitary needs, a gas tank full of gas to go visit extended family or other preparedness items that can save lives, or just come in handy in times of need. What are you and your family members most concerned about when it comes to being prepared immediately for the unexpected?
Is it a possible war, job loss, loss of a spouse, loss of a parent, a natural disaster, or an unforeseen emergency? Life happens when we least expect it. We must be prepared immediately.
Let's discuss a few things. This may be the first time you have visited my website, or you may have followed me for many years. I thank you from the bottom of my heart. We are here to learn together to be prepared immediately rather than three months from now. We must start today and be diligent in our water storage, food storage, and many other items we will talk about today.
Timetable for Life
3 minutes without air (I don't recommend trying this)
3 hours without appropriate shelter whether hot or cold
3 days without water (we need water or we will perish)
3 weeks without food (I promise this would not be fun)
Water is Critical-Be Prepared Immediately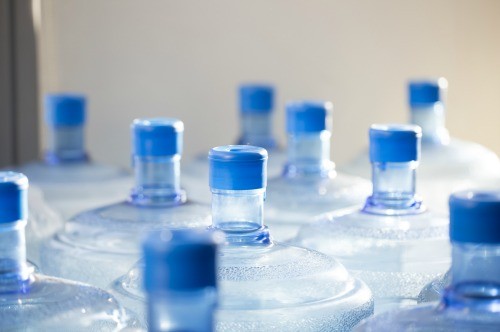 You may remember me talking about how long we can live or go without water. Of course, if the weather is extremely hot the time may be less. We can go without water for 3 days, we need water or we will perish. I recommend 4 gallons per day per person. The American Red Cross suggests 1 gallon per person per day. I disagree. I get thirsty just thinking I could be limited to 1 gallon of water per day. Now, I like to consider washing dishes, and a little personal hygiene in limited water situations. American Red Cross Pamphlet You can look at page 7.
We need water to hydrate ourselves, cook some meals, wash some dishes, and wash at least our underwear after a disaster, right? We can use baby wipes for mini baths, if you can call it a bath. We will need to brush our teeth with water, we take that water faucet for granted. We have all read where water has been declared undrinkable in different cities for days and months, yes right here in the US.
I had friends in Florida without water for days after the last hurricane. Look at Puerto Rico, my readers from there mentioned they were glad they had read my blog and were prepared for water and food storage. That was an emotional few weeks for me watching the news on how people were without water, food and so much more.
Please do not be one of those families standing in line waiting for a case of water at the city and county building because you didn't prepare for your family. Let's be frank here, store some water. It's easy, just do it.
Cases of bottled water, are not my first choice but better than nothing.
55-gallon barrels are fine but not the easiest to pump water out of the barrel. Remember you need a bung and a siphon-type pump.
5-gallon containers are great, but a little too heavy for me to carry.
WaterBricks, I have the 3.5-gallon ones and they weigh about 27-28 pounds when filled with water. They come with a handle and are easy to carry and store.
BlueCans are awesome and somewhat pricey, but the water tastes better than any I have stored. The bonus is it can be stored up to 145-150 degrees. It has a 50-year shelf-life.
Large high-capacity water tanks are awesome because some of them hold 250 gallons of water and have two spigots, one to fill buckets and one to drain the tank. These are pricey and you need a place to store them on 2 by 4's of wood to keep them off the concrete. Concrete may leach chemicals into the plastic containers so, therefore, store all containers off of the concrete.
Food Storage-Be Prepared Immediately
Now, I have changed my food storage ideas over the last few years. Yes, I have many #10 cans, you know the ones you see online filled with freeze-dried and dehydrated food. I prefer freeze-dried fruits and veggies because they last longer and you can eat them right out of the can. Therefore you will use less water to consume them and will require less fuel to cook them.
But I also store cans of food, all I need is a can opener. Cooking devices are nice to heat up my beans, etc.
I get emails from people asking what they can do because freeze-dried #10 cans are expensive. I get that, I really do. I bought several cans over several years. They have a 25-year shelf-life. Of course, the temperatures of storage areas must be controlled, a hot garage would shorten that timetable.
You do not have to buy #10 cans, but please buy beans, rice, pasta, spaghetti sauce, or pantry items in the size that works for you so you can make pancakes, waffles, biscuits, crackers, bread and so much more. Pantry Items by Linda
Let's be real today. I want you to think about what you eat every day. For instance, breakfast, lunch, dinner, and snacks. I recommend using my chart to help you get started. Where Do I Start With Weekly Food Storage
This chart makes it easy to fill in what you like to eat for different meals. You can take your family to the grocery store and go down the aisles and have each choose their favorite foods. Grab a can or two of Instant Milk if you like cereal for breakfast. I store Instant Milk from Thrive Life for my husband Mark. Thrive Life Milk
If buying ready-made meals works for you, then buy those. You just add water and/or heat. Today, it's all about being prepared immediately, we never know what may be coming soon. Please read the following books. My book: "Prepare Yourself For Survival" and Ted Koppel's book: "Lights Out." Thanks again for being prepared for the unexpected.
My Favorite Things:
Copyright pictures:
Water: AdobeStock_141853870 by Ddukang
Food Storage: AdobeStock_43547994 by Zigzagmtart