What To Stock Up On In June
Today, it's all about what to stock up on in June! Oh my gosh, I love sharing my bargain tips with you. There is nothing better than saving money on those things we need each month. I'm updating the post today as I do every year. Life is good when we save money on those things we need, right?
Now more than ever before we must stock up on those items we need, if we can find them. Please check the dates because you may be getting old stock that is just now hitting the grocery store shelves. As always, remember to rotate, donate, or discard as needed.
June is National Migraine and Headache Awareness Month, so it's a great month to stock up on those OTC medications you may often use. Be sure and look for aspirin, Tylenol, and sinus medications at reduced prices.
June 10th is National Iced Tea Day, so you'll see a lot of sales on tea! I grew up on Sun Tea, it's the best! So let's get started with the best buys this month.
Please plant a garden, or locate a Farmer's Market close to you. We must be able to grow some of our food. We can do it! This is where I buy my seeds: SeedsNow
What To Stock Up On In June
Seasonal Produce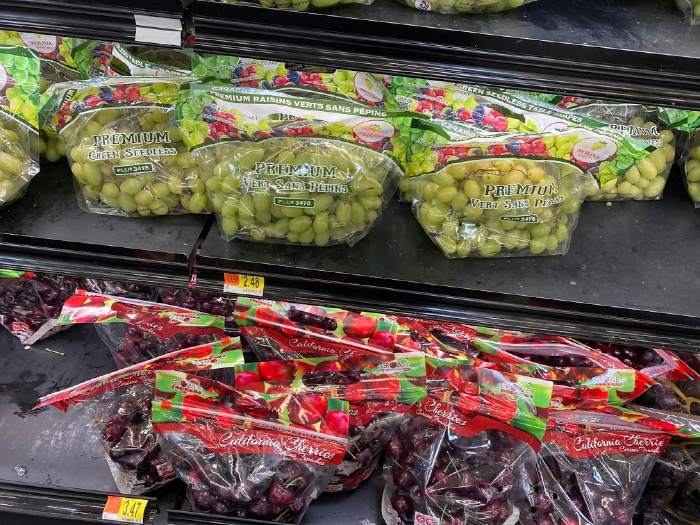 This is a great month to enjoy those fresh fruits, like blueberries, strawberries, boysenberries, cherries, nectarines, grapes, peaches, oranges, honeydew, and watermelon. There is something about biting into a really sweet watermelon, right? Mark knows how to pick them out, every single time. He does the "knock-knock" on the melon. If it sounds hollow, it's perfect, or at least we hope so.
We've been eating a lot of naval oranges lately. We've been buying them by the box from Costco most of the time, but our local grocery store also carries some with great flavor. I've been trying to eat an orange as a mid-day or late-night treat.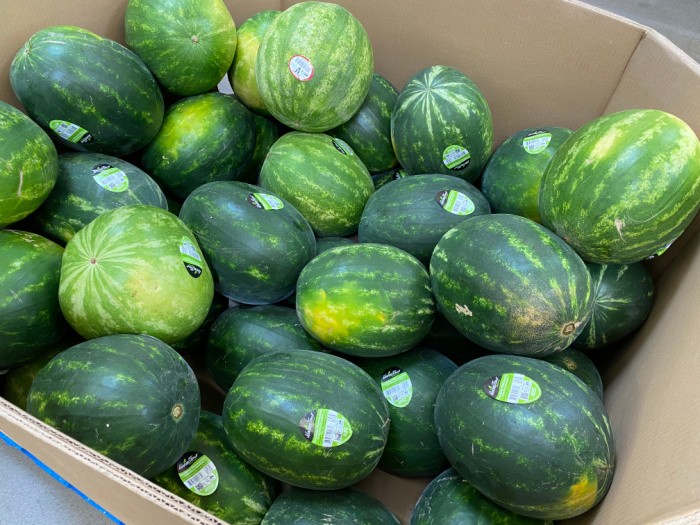 Be ready for your favorite vegetables, like corn, potatoes, summer squash, sweet Vidalia onions, red onions, tomatoes, and cucumbers. Oh my gosh, eating produce in season is the best, right? If you're trying to eat more healthy fruits and veggies, now is the time to stock up.
When the girls were still at home, this is the time of year we'd start our annual canning projects. I have such fond memories of them picking the green beans, strawberries, and other items from our garden. They loved being involved, and I loved teaching them some self-reliance skills.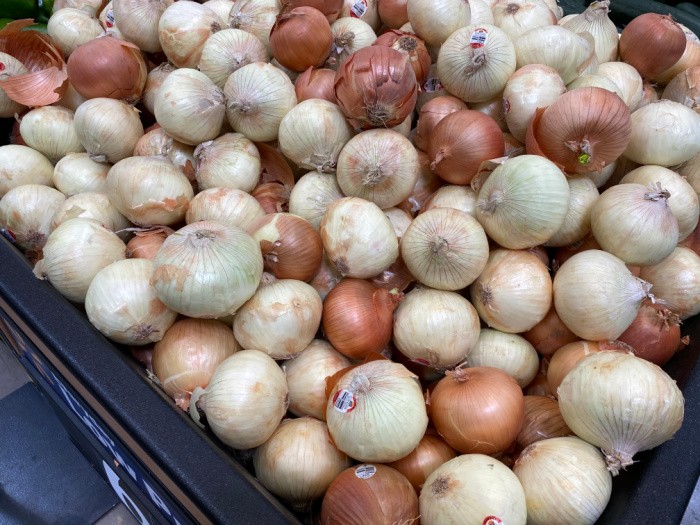 The fresh fruits and vegetables actually taste like the real deal since they truly are fresh! If you have a Farmer's Market near, you are so lucky!
Dairy Products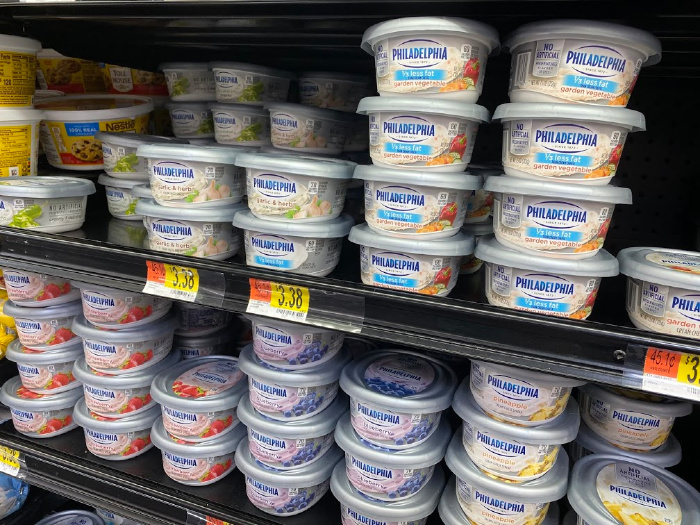 June is National Dairy Month. It started in 1937 as National Milk Month to promote drinking milk. That's an interesting tidbit, right?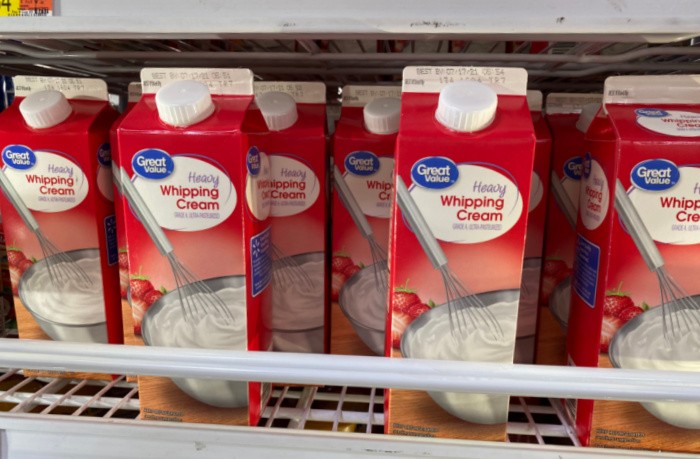 Anyway, it's a great month to watch for deals on milk, whipping cream, cream cheese, eggs, and all varieties of cheese. It's a great month to stock up on those items you need for those special party and reunion recipes at reduced prices. Do you remember me telling you we can FREEZE whipping cream in the cartons? SQUEAL! I do it all the time now, I will never run out of whipping cream again! You freeze it "as is" in the cartons, how simple is that?
Donuts
The first Friday of June is National Donut Day! Look for free donuts at some of your favorite donut outlets. You typically need to buy a drink, but hey, a free donut is awesome!
I always wished we had a quality donut store here in Southern Utah when we lived down there! Now we live in the Salt Lake City area we are close to the Dunford Bakery plant and their outlet store. YAY! Now I need a donut, what about you? Dunford chocolate cake donuts are my favorite!
Frozen Treats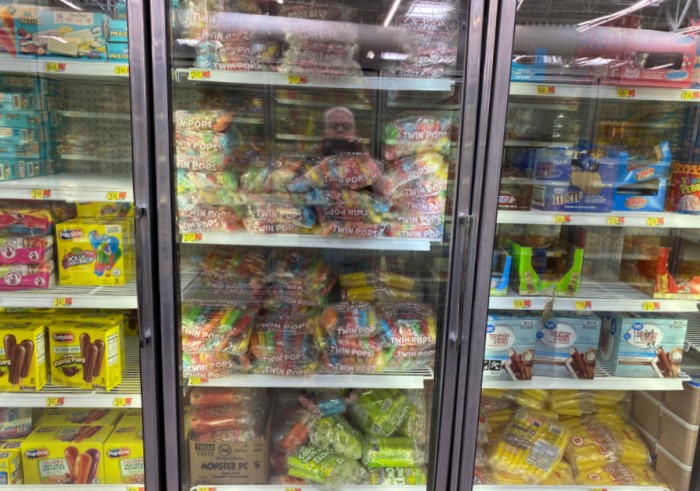 The first day of summer is officially June 21st, so keep your eye out for reduced prices on frozen ice cream, ice cream bars, popsicles, ice cream sandwiches, and more. There is nothing quite like a cool frozen treat on those hot summer days!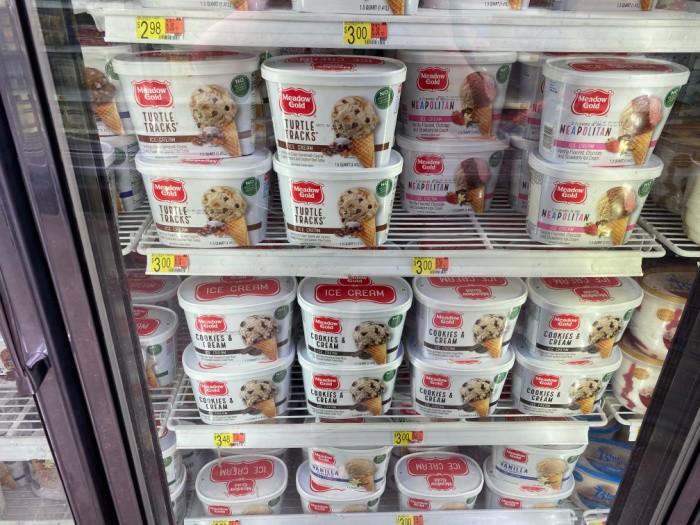 You can stock your freezer with the frozen treats you love and enjoy them all summer.
Be sure and check out drugstores, Target, and Big Box stores for markdowns on all frozen treats. Your local grocery store chains will have coupons galore to buy your favorites, so watch your mailbox for those weekly ads!
Wedding Gifts
June is a great month to stock up on wedding gifts before you need to go to a wedding reception. I love using online purchases, but there is something about picking out something extra special for that couple you really want to give a different type of bridal shower or wedding gift to.
Unless you just plan to buy a kitchen appliance for their first apartment or home, visiting some specialty shops can be a fun adventure as you look for that unique gift you know the new couple will love.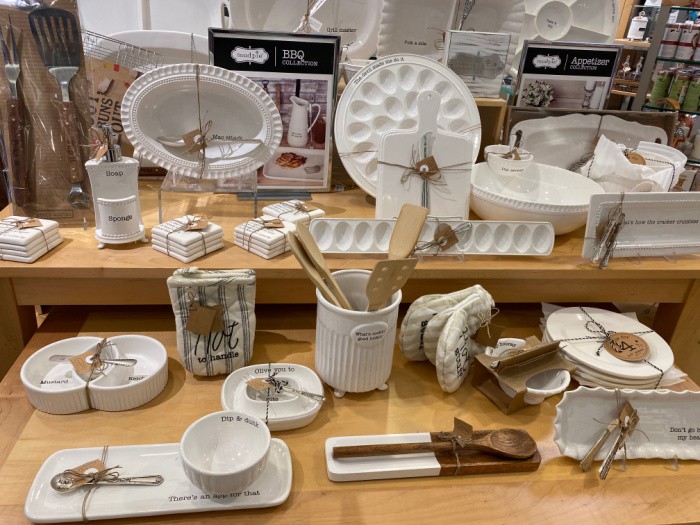 Dinner For Dad
June is a great month to look for coupons to take dad out to dinner. Every year I find coupons that are "buy one dinner, get one dinner free." For some meals, you have to buy one drink (typically a soda). Mark has a birthday in late June, you can count on me finding a great place to go celebrate this month.
Here again, watch ads on Facebook, Groupon, or those mailers we get in our mailbox every week.
Father's Day Gifts
Dad's love to mow the lawn, right? If these go on sale, buy them when they drop the price!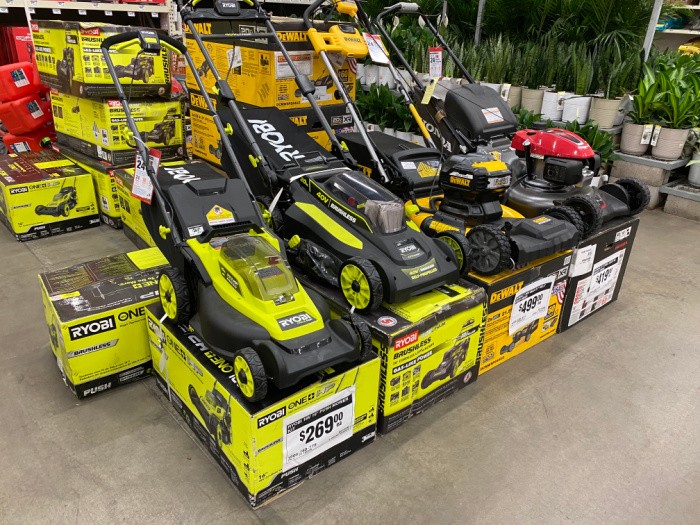 Father's Day is in June each year, and if you are diligent before Father's Day you can pick up huge discounts on tools, sporting goods, and other items for dad or grandpa. Or for mom, as in me. LOL! Watch for sales to buy the items you need, or you can give them as wedding gifts!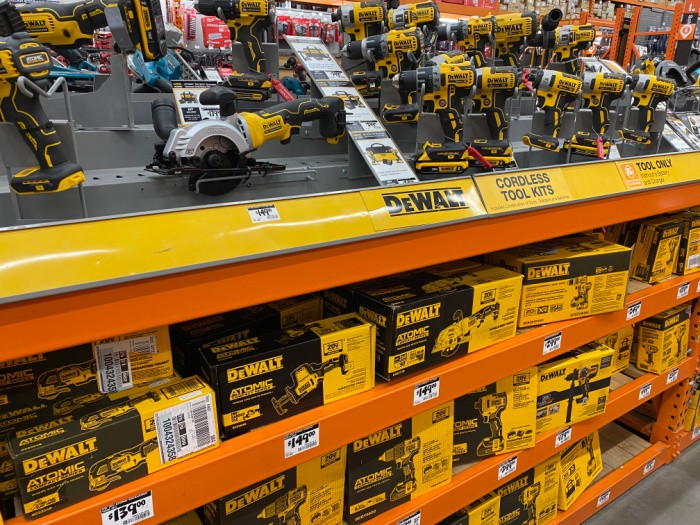 Some fathers love to go fishing, so the month of June is a great month to get fishing gear on sale.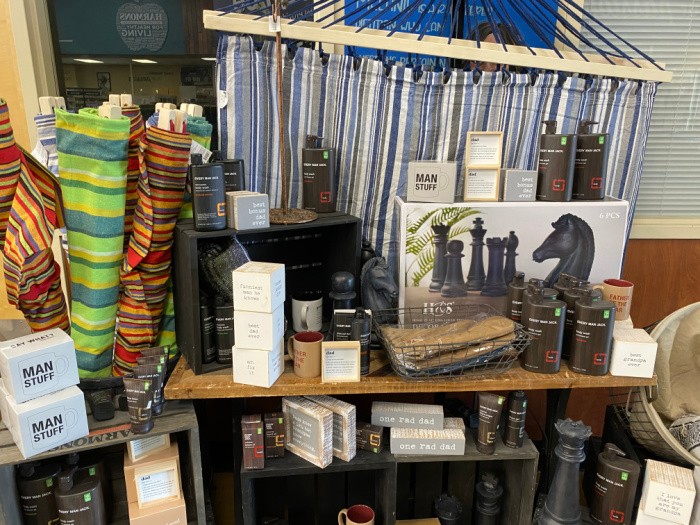 My point is, you can get some of those dad-friendly items you need before the holiday and save money. Once the big day hits, the prices go back to normal. Things like tools would make great wedding gifts for that young couple starting out.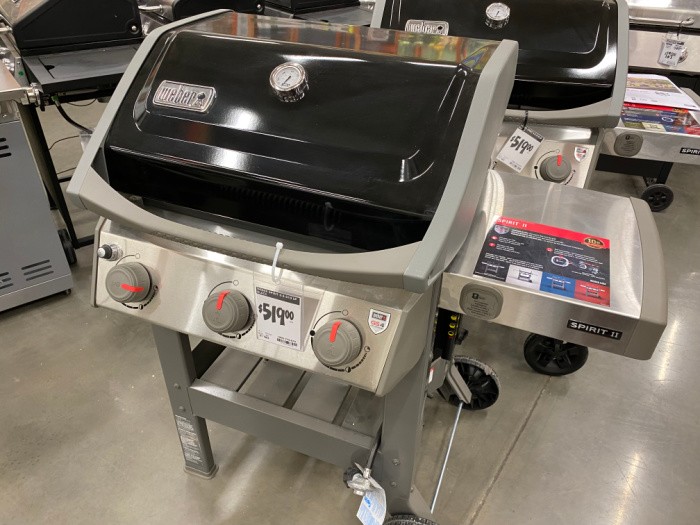 Dishes and Cookware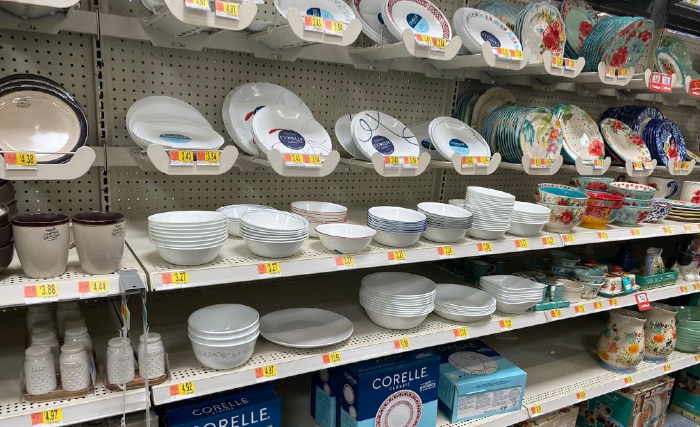 June is a big wedding month for friends and family members. You can look for deep discounts on everyday dishes, fine china, and small appliances of every kind.
Even if you don't have any weddings this month, you may want to pick up a few wedding gifts for the coming months. It's a great month to purchase some Christmas gifts as well.
You can put them in a closet and be ready for gift-giving throughout the year. I recommend attaching a "gift receipt" to each of the boxes.
Gym Memberships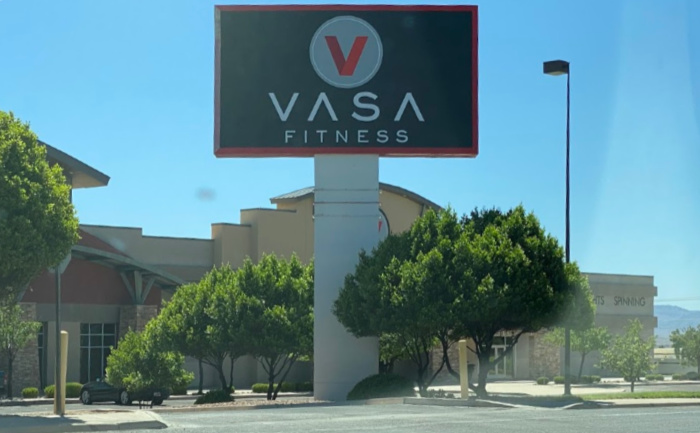 By June, a few people have canceled their gym memberships and have already forgotten their New Year's resolutions. Therefore, the gym companies will be offering 30-day trials for free with discounted gym memberships. Please note, I have never stepped foot in a VASA Gym. I just needed a picture for this post. I probably should have been going to a gym for years, but it's just not me.
Be sure and try the gym first before committing to a monthly fee. Watch out for those extra fees when signing the dotted line. It's so fun to see what to stock up on in June!
July 4th Holiday
It's a huge month for barbecues, so stock up on all your condiments like mayo, Miracle Whip, ketchup, mustard, pickles, and relish. Oh my gosh, I can almost smell the barbecue cooking those discounted hot dogs and hamburgers! The other day Mark BBQ'd some delicious chicken. What a treat!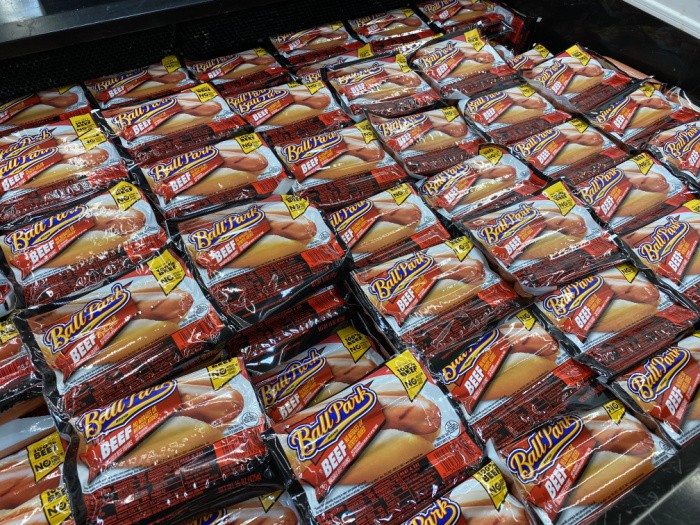 Life is so good when you bite into that first hot dog of the summer! We can stock up on our favorite barbecue sauce and soda for our summer get-togethers!
Iced Tea Products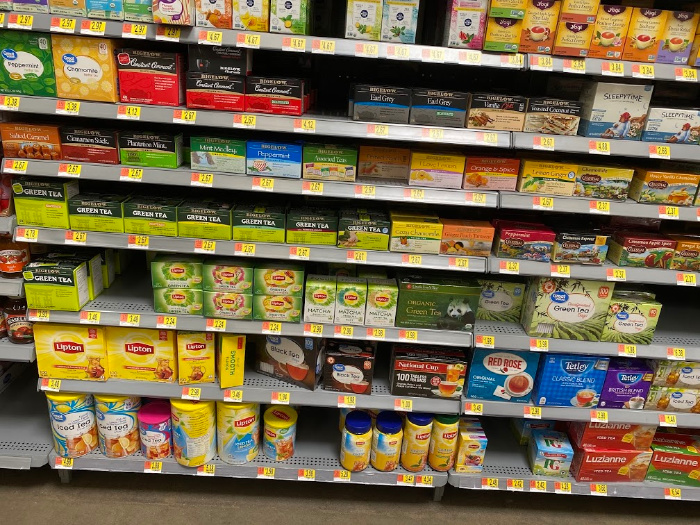 I mentioned June 10th is National Iced Tea Day, so look for great buys on tea bags, loose tea, and powdered tea drinks. Black tea is fully fermented so it lasts longer than green tea if you're looking for something to stock up in your pantry.
Store your tea in airtight containers on a cool dark shelf for 18-24 months. When in doubt, throw it in the freezer and use it as needed.
Check the expiration dates on each box or container. It's so fun to see what to stock up on in June!
First Aid Products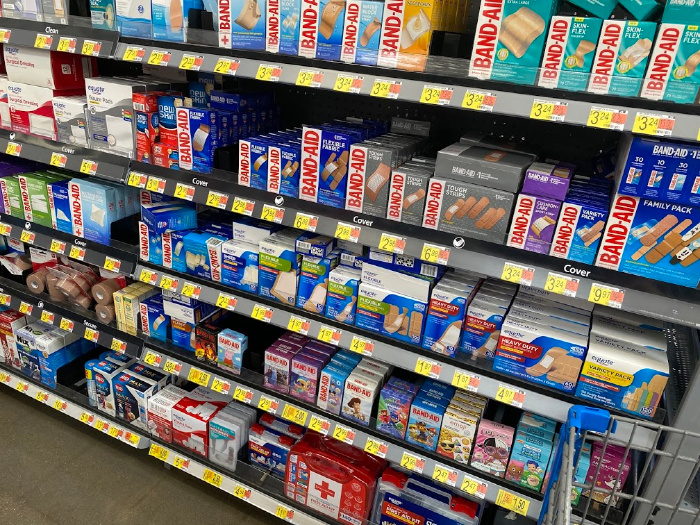 When school lets out we may see more scrapes, cuts, and minor bruising as kids start exploring outside after waiting months for the good weather. This is the month to stock up on all sizes and shapes of BandAids, Neosporin, bandages, gauze pads, and other items you like to use when family members get hurt.
Let's be ready for all of those issues with a first aid kit that's stocked and ready to go. I bought a nice compact first aid kit at Costco this week for one of my grandsons who works construction. It was priced right and should do what he needs when on the job. Be sure and watch your mailbox for coupons and rebates available for even more savings.
We don't want to be caught without those items we need when we really do need them, right? In case you missed my post: 35 OTC Medications You Should Store
Pain Relief Medication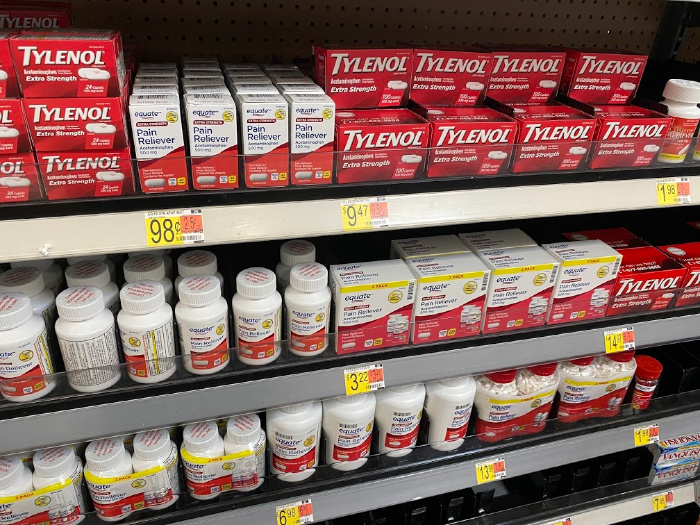 This is the month to stock up on pain relief medication. It's National Migraine and Headache Awareness Month. You will see discounts and coupons galore for those items you may use most often.
Save money and fill your first aid kit. Life is good when we're prepared for the unexpected. You'll see savings on aspirin, Tylenol, sinus medications, Motrin, and more.
What to Stock Up On Each Month:
Unique Holidays in June
June 1: Flip a Coin Day
June 2: National Rocky Road Day
June 3: World Bicycle Day
June 4: Applesauce Cake Day
June 5: Hot Air Balloon Day
June 6: National Frozen Yogurt Day
June 7: National Chocolate Ice Cream Day
June 8: Best Friends Day
June 9: National Strawberry Rhubard Pie Day
June 10: Iced Tea Day
June 11: National Corn on the Cob Day
June 12: National Peanut Butter Cookie Day
June 13: Sewing Machine Day
June 14: Monkey Around Day
June 15: National Prune Day
June 16: Fresh Veggies Day
June 17: Eat Your Vegetables Day
June 18: National Splurge Day
June 19: National Kissing Day
June 20: Ice Cream Soda Day
June 21: National Selfie Day
June 22: National Chocolate Eclair Day
June 23: Let it Go Day
June 24: National Handshake Day
June 25: National Catfish Day
June 26: National Canoe Day
June 27: National Onion Day
June 28: Paul Bunyan Day
June 29: Waffle Iron Day
June 30: Meteor Day
Final Word
I hope you enjoyed today's post. I work hard to find the best deals for you. Life is good if we can stockpile those things we need at discounted prices.
It's all about what to stock up on in June. Here's to saving money and prepping on a shoestring. May God bless this world. Linda
Copyright Images: Deposit photos_11809299_m-2015, Donuts Deposit photos_44770105_s-2019, Popsicles Depositphotos_72235199_s-2019, Pink Bank AdobeStock_342409528 by Kanjana, Corn on the Cob Deposit photos_275331248_s-2019