What To Stock Up On In August
If you're wondering what to stock up on in August, I have you covered. August is a great month to stock up on items we may need this time of year. Be sure and organize your pantry and make room for the food items you need that will be marked down.
Kids will be heading back to school and will probably need clothes, shoes, and school supplies. Have everyone organize their bedrooms before you go shopping and separate the items in their closets and dressers. Take a weekend and donate the clothes that no longer fit the kids living at home. If you can trade clothes with neighbors that's awesome! It's a really good month to declutter.
What To Stock Up On In August
Corn On The Cob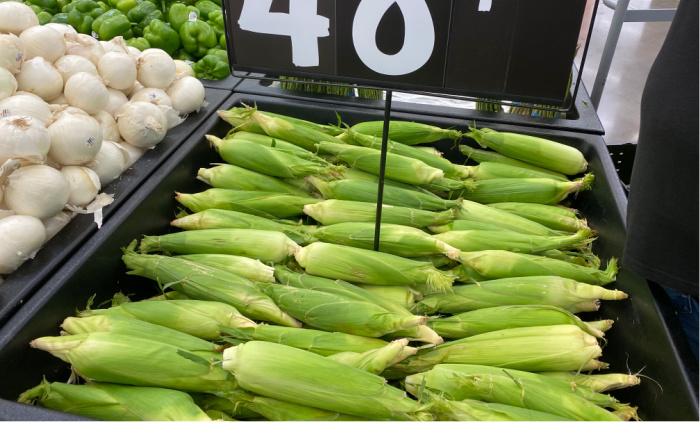 If you have freezer space, you may want to buy several dozen ears of corn when they are at the lowest price of the year. If you need help on how to shuck and freeze it, check out my Freeze Corn On The Cob post. There is nothing better than steaming a bag of frozen corn in the middle of winter. It's super sweet because it was picked at the peak season time of the year.
Raspberries and Strawberries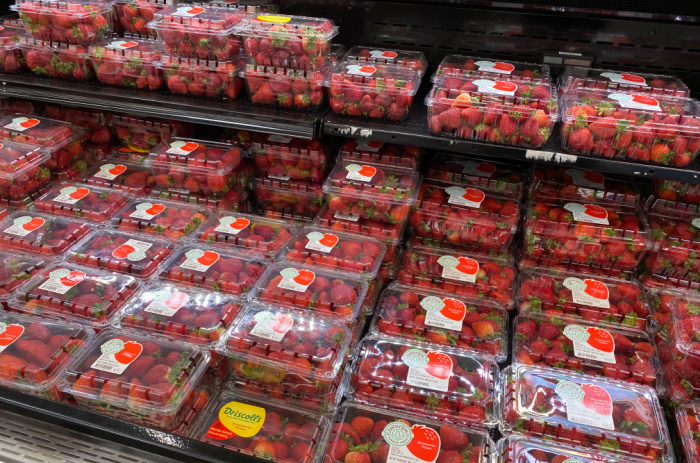 Mark and I just picked up some raspberries and strawberries from Costco and boy, are they fabulous! They are picked at just the right time of the year. I'm hoping to make some freezer raspberry jam in the next day or two. Now, we need to make some strawberry shortcake with whipping cream, right?
College Student Needs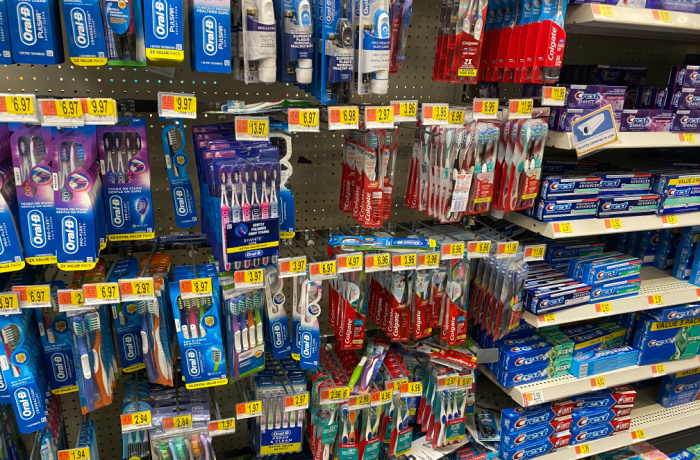 Thank you, Lee. I remember my grandkids getting ready for college, they need sheets, blankets, pillows, detergent, deodorant, toothpaste, toothbrushes, shampoo, razors, hand sanitizer, and containers for stocking their food. They are always on sale this time of year, just before we send the students off to school. Look for small appliances on sale, they may need those as well.
School Supplies-Backpacks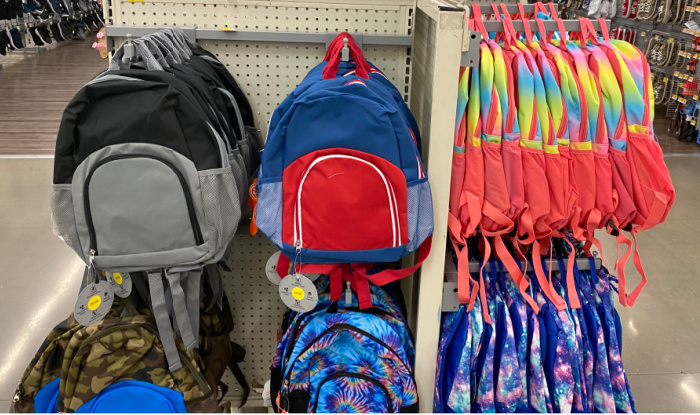 We all know August is the month to fill the backpacks with notebooks, pencils, tablets, lined paper, and erasures. Don't forget the pencil sharpeners, scissors, markers, and rulers. It really is a fun time to see the new notebook colors for the kids to gear up for another year of learning, whether you homeschool or send them to the public schools. You can see the smiles for days when they have that special notebook they need.
School Clothes-Shoes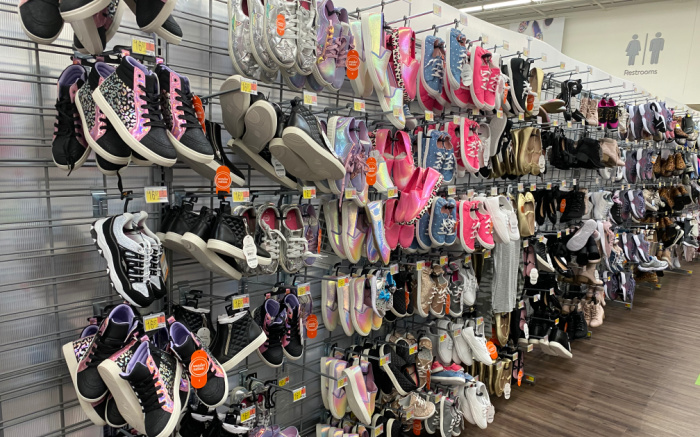 The stores just got their inventory for school and the sales will be awesome for shirts, slacks, shorts, dress shirts, blouses, skirts, sweaters, jackets, and coats. They typically have 30-40% off the first two weeks of August, the closer it gets to September, the supply becomes low and the prices go up.
Back To School-Underwear-Socks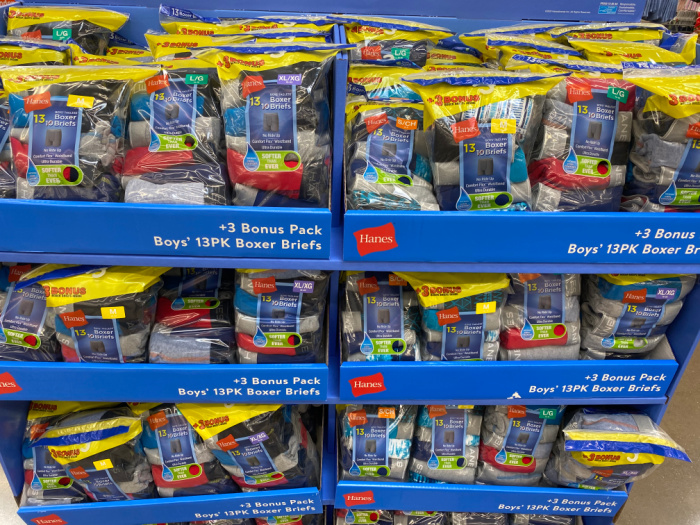 It's a good time to refresh the underwear drawer when you pick up school clothes for the kids. You can save money and the kids have new socks that fit for the coming year. You will see many stores with discounts of 40-50% off this time of year on T-shirts, underpants, briefs, and boxers.
Paper For The Printer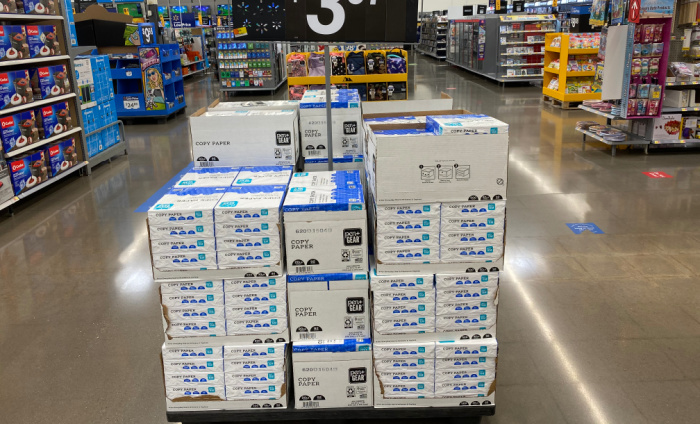 Not only do our kids need paper, but it's a great time to stock up on paper for your home or office. You will see many stores with coupons, and offerings to buy one package and get one package free or at a great discount.
Laptops and Tablets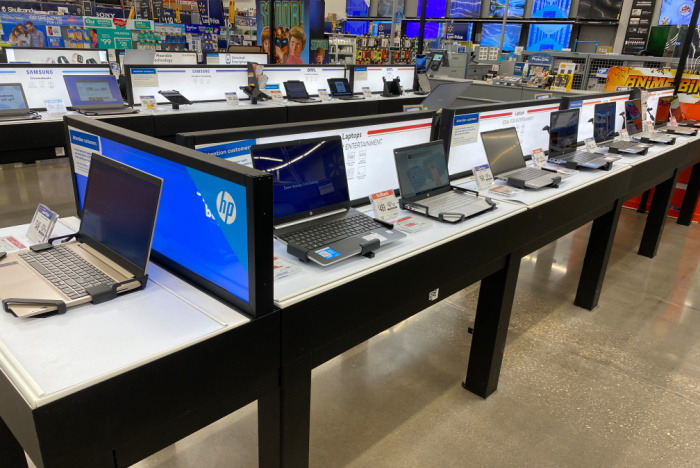 You typically don't see discounts on any Apple products, but I have seen a few here and there. My family picked up some Apple Air laptops (last years model) for $250.00 off. That was a great buy! Keep your eye on Best Buy, Amazon or any other techy store near your city. It's all about being ready for school. Before you shop ask for the student discount if you have a child going to college, it will save you another 20-30%.
Lysol and Clorox Wipes and Hand Sanitizer-Cleaning Supplies-Bleach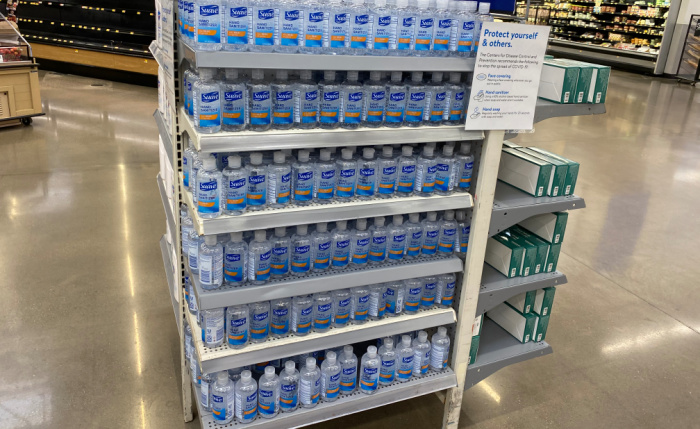 August is back-to-school and here come the germs, viruses, or bacteria in the air. If you can afford to buy a package or two for your child's teacher, I bet they would love it! Let's keep the sickness down, however we can. Grab a container of hand sanitizer for the kids and teachers. You can never have too many of those, right? The stores will have these right at eye level so you can see them when walking into the building.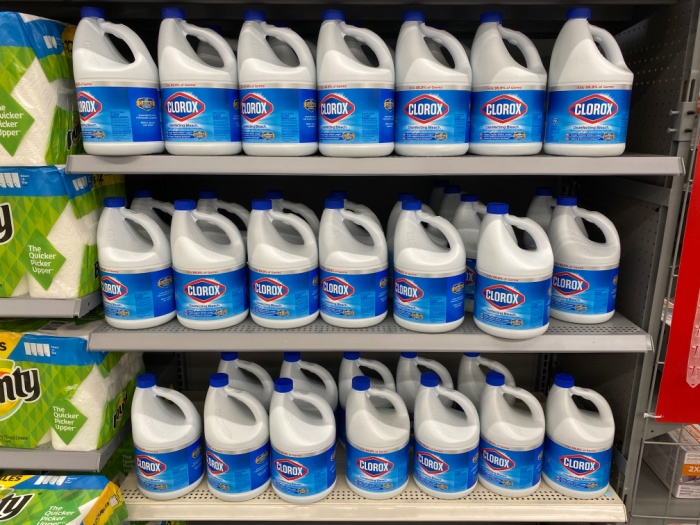 It's a great month to stock up on cleaning supplies because they will be sold at reduced prices with coupons and mailers. We all get the cleaning bug when the kids go back to school, right?
Cereal-Frozen Waffles-Ready Made Breakfast Items
We all know how busy it is when school starts, particularly in the morning as you try and get the kids out the door on time. Cereal and many other breakfast items will be marked down big time. All the major cold and hot cereal companies gear up with coupons and mailers for one of the largest markdowns of the year. If you have space you can buy enough cereal for the entire year and you will save 30-40% off the regular price.
Be sure and walk past the freezer section because you will see frozen waffles, pancakes, and breakfast sandwiches marked down to help the school mornings go a little smoother. If the kids like granola bars, you will see those at reduced prices as well.
Snacks For School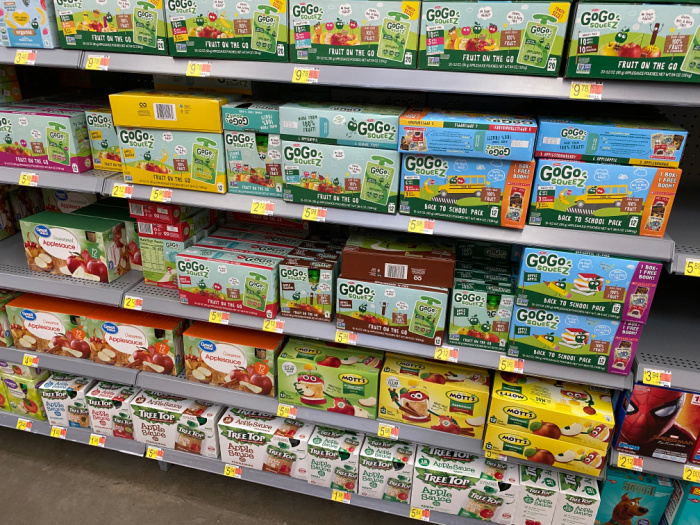 Back to school means making lunches and having snacks in the backpacks. A few boxes in the pantry for after-school snacks is a real bonus. When the kid's friends come over you can hand out snacks you purchase at 30-40% off the regular price.
Pool Toys-Beach Towels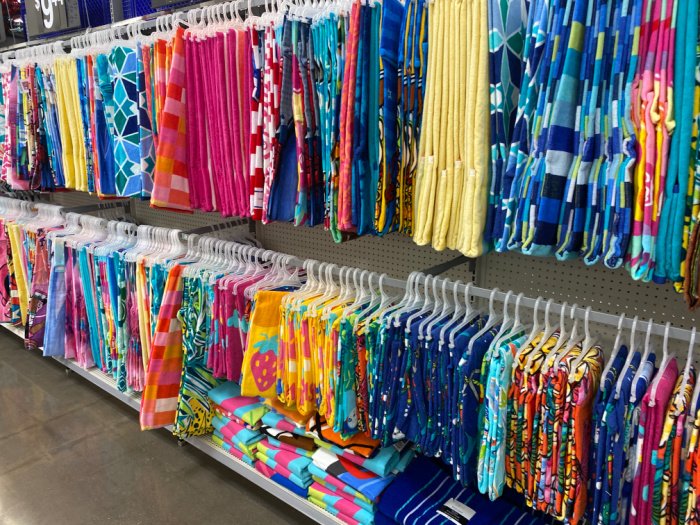 August is the month to stock up on pool toys, beach towels, and goggles. The stores want to get the shelves ready for the fall apparel and decorations. You will see 65-80% markdowns off all swimming pool and beach items.
Summer Clothing
This month, the stores need to get rid of all of the summer clothing because the fall clothing has hit the shelves. You will see really good buys on swimsuits, summer pajamas, nightgowns, sandals, and flip-flops. Look for those light summer coverups and summer dresses with matching jewelry. If you need a summer hat, this is the time to buy one.
What to Stock Up On Each Month:
Copyright Images: School Supplies Deposit photos_19503785_s-2019
Unique August Holidays
August 1: Friendship Day 
August 2: National Ice Cream Sandwich Day
August 3: National Watermelon Day
August 4: National Chocolate Chip Cookie Day
August 5: National Oyster Day
August 6: National Fresh Breath Day
August 7: National Lighthouse Day
August 8: Sneak Some Zucchini onto Your Neighbor's Porch Day
August 9: Book Lover's Day
August 10 National S'mores Day
August 11: Son and Daughter Day
August 12: World Elephant Day
August 13: Left Hander's Day
August 14: National Creamsicle Day
August 15: Relaxation Day 
August 16: National Tell a Joke Day
August 17: National Thriftshop Day
August 18: World Daffodil Day
August 19: Aviation Day
August 20: World Mosquito Day
August 21: National Honey Bee Awareness Day 
August 22: National Tooth Fairy Day 
August 23: Ride the Wind Day
August 24: Iconic American Restaurants Day
August 25: National Banana Split Day
August 26: National Dog Day
August 27: Just Because Day
August 28: Stuffed Green Bell Peppers Day
August 29: More Herbs, Less Salt Day
August 30: Toasted Marshmallow Day
August 31: National Trail Mix Day
Final Word
I hope this post on what to stock up on in August helps you save money when you need something for your family. It's really hard for me to pay full price for anything. When Mark and I eat out we use a coupon 99% of the time. It's all about saving money, right? When I go into a store I go to the clearance racks first, it's a habit we have always had. Please stay well, and keep prepping. May God bless this world, Linda
Copyright Images: School Supplies Deposit photos_19503785_s-2019