What To Stock Up On In November
It's all about what to stock up on in November today. Here's the deal, if we have a list of things we need, let's try to purchase them at rock-bottom prices. I'm updating this post today, it's good to know the typical items to stock up on during this time of year. This year may be a bit different because of Hurricane Ian which hit the southeastern states last month, droughts in the western states, and high gas prices to transport everything we depend on to its destination.
If you see what you want or need, don't wait for items to be discounted this year. We may have to buy a smaller turkey, if you can even get a turkey for Thanksgiving. I'm shocked at how high the prices have risen in just a few months. I mean double in price and yet the packages are smaller.
Thank goodness most of us have stocked up, we must be optimistic, gloom and doom are not my forté. If you see something, get it now.
Every month, stores reduce their inventory by marking down products we may need or want. If you haven't signed up for newsletters from the stores you shop at the most, do it now. They notify their loyal customers before the public hears about a sale.
This month is no exception for saving money, a lot of money. Just think, Thanksgiving and all the trimmings, yay!
You can buy fresh or frozen turkeys to start with, then add the stuffing mixes and the pie crusts.
Before you head to the store to save money, organize your pantry and freezer so you can make room, but also to inventory what you have and what may be needed. Be ready to stock up big time with just about anything you can use in November and December. I always make it a point to put a list together of what I need, that way I'm less likely to forget an item or be tempted to buy stuff I really don't need. I have this great app, Any List, for my phone that I use now, and it works super.
If you have plans for Christmas Eve or New Year's Day be ready to stock the food, snacks, and appetizer fixings.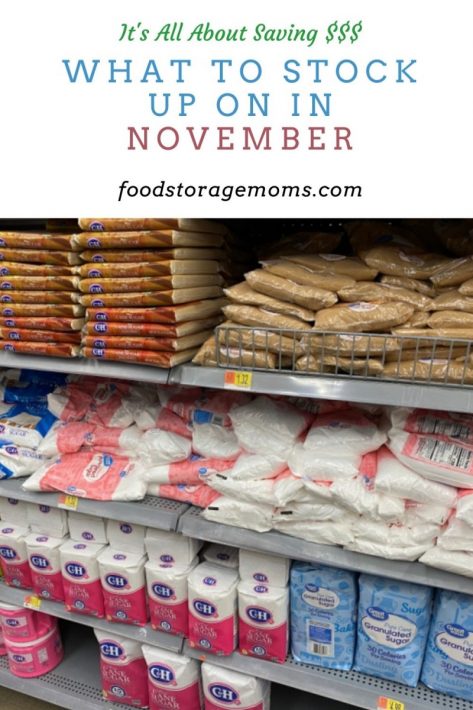 What To Stock Up On In November
Thanksgiving
Everything you need for that special day, you can find on sale this month. Everything from turkeys, spiral hams, yams, potatoes, whipping cream, etc. Yes, the prices may be higher than last year, but still on sale in many locations.
I love this month as I fill my freezer and pantry with things marked way down from the original price in anticipation of the pending holidays.
November 3rd is National Sandwich Day
Now, if you have a favorite sandwich shop, they may have a special like two sandwiches for the price of one! Watch Facebook and Instagram for specials too.
Don't forget to watch for coupons in your email and the weekly flyers in your mailbox or newspaper. The stores will send out emails to their customers, so sign up for their newsletters today.
Budget Laptops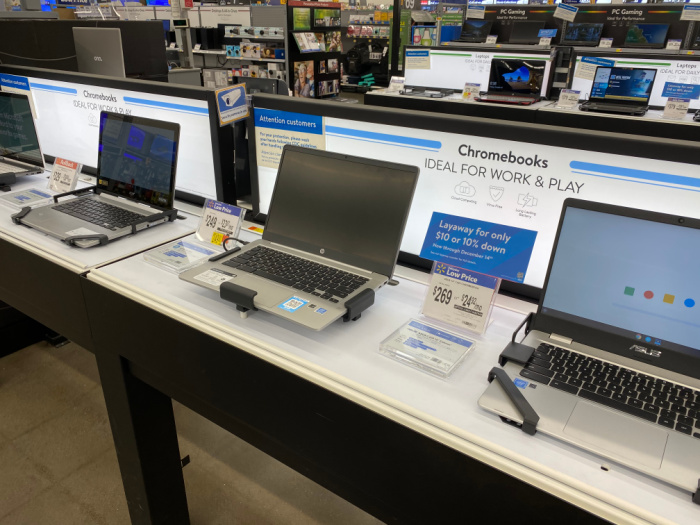 November is a great month to look at buying low-end laptops. If you don't need a super-fast laptop, you can look for great buys for a starter unit
It may fit into your budget if all you're looking for is a computer that you use to check your emails, do some word processing, or follow your favorite blogs. Although seldom on the cheap side, Apple just had a major announcement regarding new iPhone and laptop offerings. That usually means that the previous generations will be reduced enough to pique your interest.
TVs and Other Electronics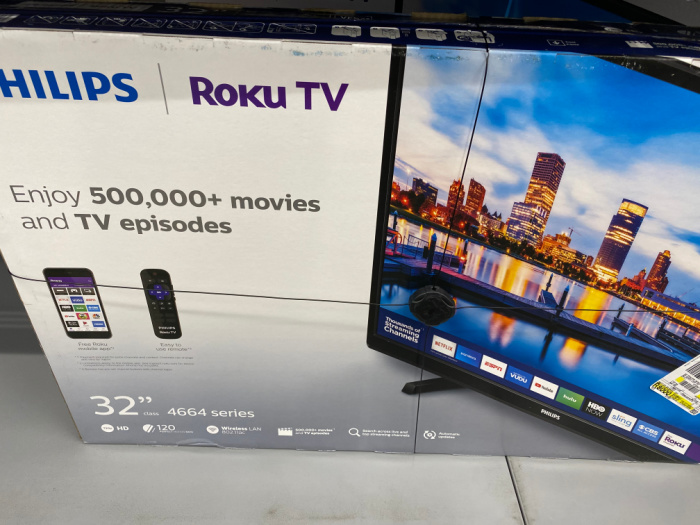 If you've been wanting a new TV with more gadgets, or your current TV is on its last leg, watch the Sunday paper or your weekly ads in the mailbox.
You will see specials on televisions, to purchase, so keep an eye out for what you want to buy before the sales hit.
In other words, shop BEFORE you need the TV. Then be patient and watch for the rock-bottom prices on the model you want.
You'll find discounted prices on some of your favorite small electronics as well. Watch for stocking stuffers or Christmas gifts at reduced prices on last year's models of many items. Be sure to check out the small appliance aisles for specials.
Halloween Leftover Stuff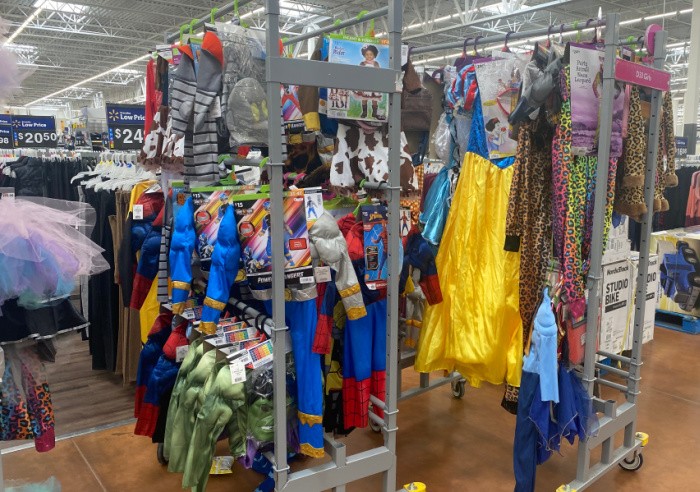 This is when you'll want to grab some leftover candy and use your FoodSaver to remove the air in the containers for the candy you love to eat. Please remember, if they have nuts in the candy, I would freeze them.
Nuts have a high oil content and can go rancid very quickly. Yes, even in candy. It's better to be safe than sorry.
Leftover Halloween candy
Costumes
Candles
Decorations
Halloween masks
Halloween lights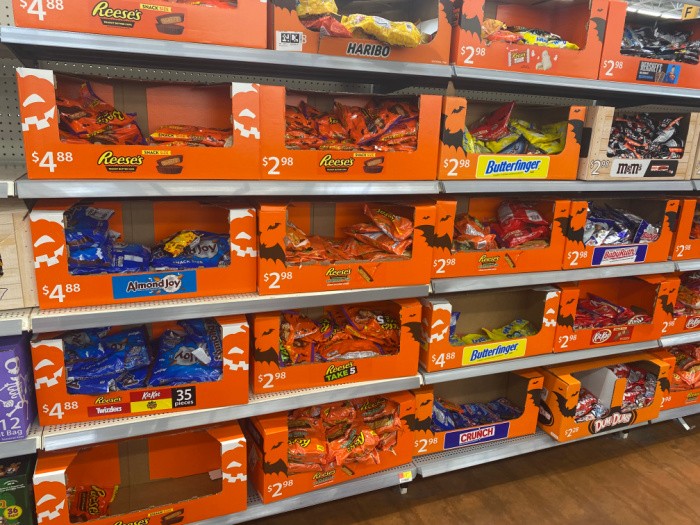 Pumpkins and Winter Squash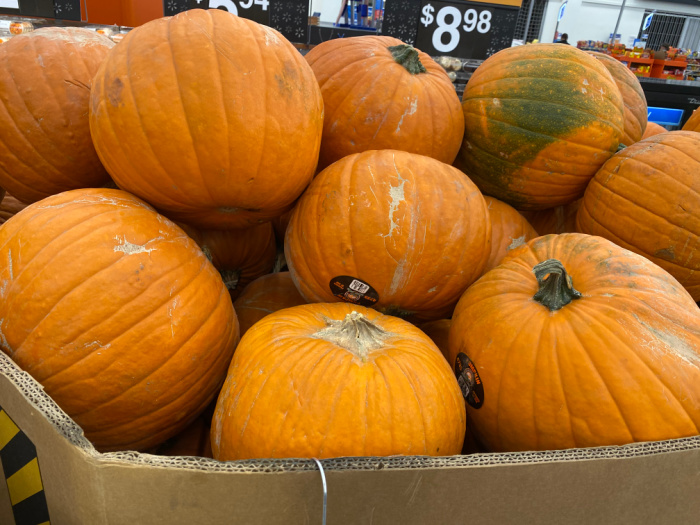 Watch for pumpkins after Halloween and also winter squash. They will be marked way down in price. You can store the squash and enjoy it throughout the next couple of months. Have you tried cooking a pumpkin in your Instant Pot?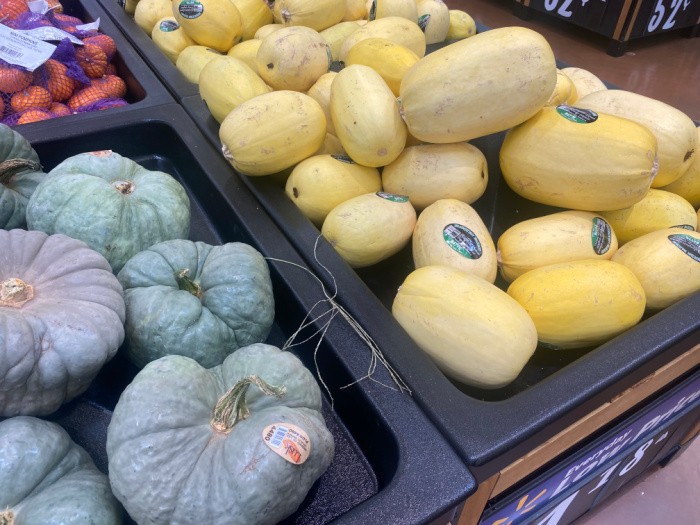 Garden Seeds
We all need to keep garden seeds so we can grow our food, even if it isn't until the next planting season. My favorite place to buy my garden seeds is SeedsNow I have two of these containers below. They are perfect for storing my garden seeds. Photo Case 4″ x 6″ Photo Box Storage and my label machine are easy to use to organize my entire house. Brother P-Touch Label Maker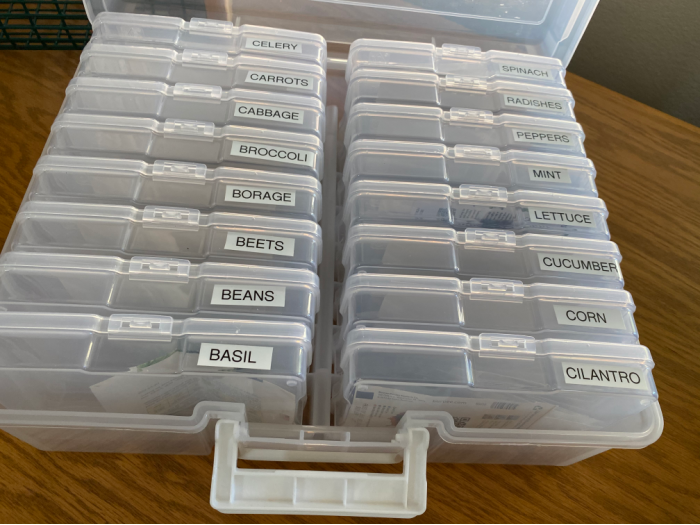 Wedding Dresses
Yes, the stores markdown wedding dresses. Just think of it this way, out with the old and in with the new spring styles. The long sleeve dresses have to go and the new summery dresses are on their way to being hung up for the warmer weather.
If you know any bride-to-be, tag them about sales on wedding dresses, they are out there. Be ready to save a lot of money, in some cases 70% off.
Yes, the supplies may be limited, but someone can alter the sleeves or length if you need something a little different. It's all about saving money while getting something nice for that very special day in your life.
Veteran's Day Sales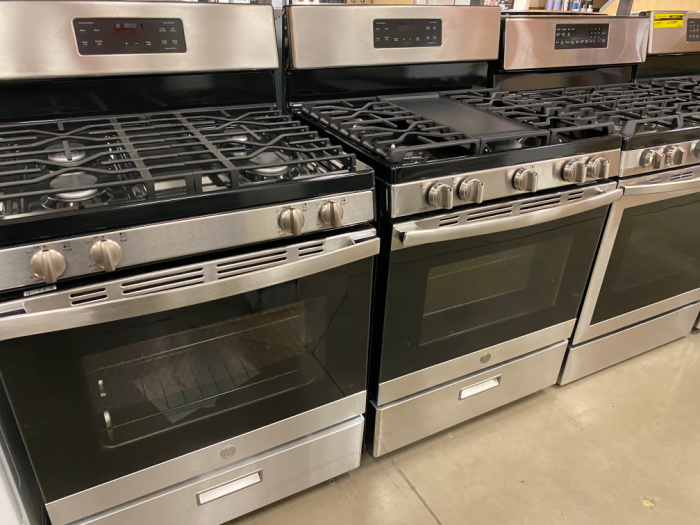 Woohoo! This is the holiday weekend people wait to snag a large appliance they need for the kitchen or laundry room. You will see markdowns on this year's models, along with specials on the previous year's units.
The stores want to get rid of the old to make room for the new models coming in December.
We bought our gas stove with a huge 50% off discount. It was truly worth the wait to get an older model. I didn't need one with all the bells and whistles, so to speak.
If you have been looking for a sale on a special baking pan, look at your local stores this weekend and save a lot of money.
Baking Supplies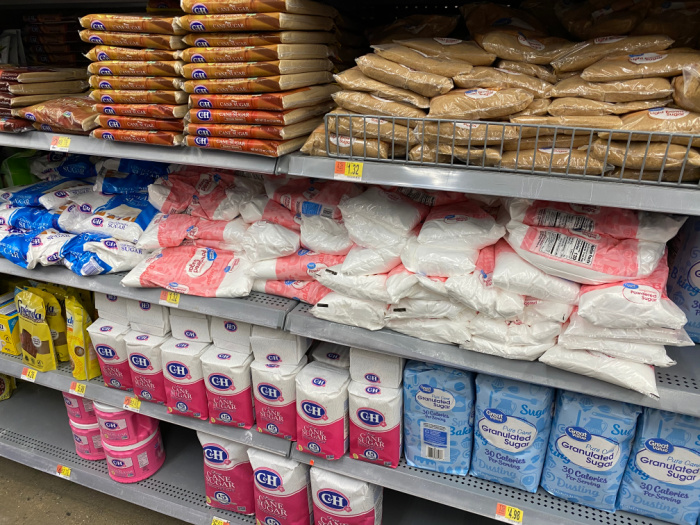 Look for mailbox flyers with coupons galore and emails from your favorite grocery store to save money throughout the month. This is the month I stock my freezer with butter and my pantry with canned pumpkins.
I typically buy ten packages of cream cheese this month when it hits around $1.00 for an 8-ounce package. Other things to consider stocking up on are listed below:
Sugar
Flour
Spices
Cream cheese
Canned pie filling
Chocolate chips
Baking mixes
Butter
Pie shells
Canned pumpkin
Marshmallows
Fresh Items
Did you know you can freeze whipping cream in the carton as shown below? Buy it at rock-bottom prices and thaw it in the refrigerator the day before you need it. Gotta love it!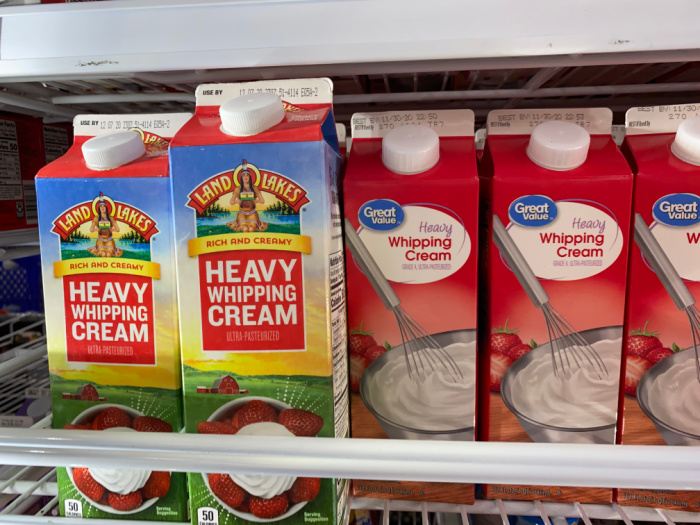 If the turkeys get down to $.89 a pound or less, I like to buy three or four of them and fill the freezer. I love baking a turkey on Sunday and freezing the leftovers in 2-cup freezer bags.
I also freeze cranberries to use throughout the year.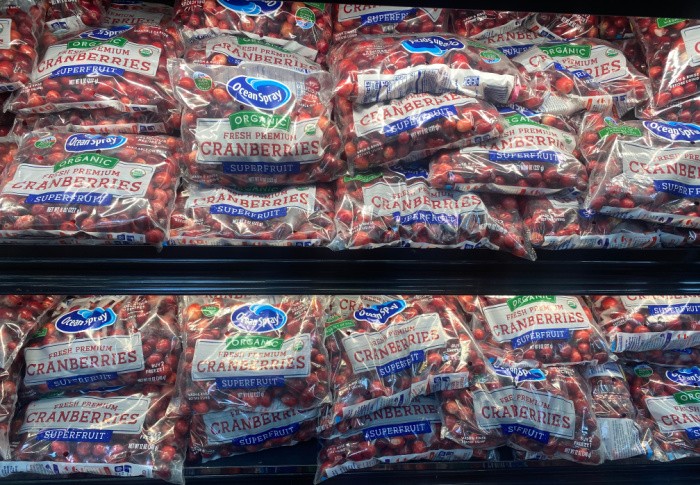 Ready to bake frozen pumpkin pies for those who want to buy ahead of time and bake them the night before Thanksgiving, or anytime during the holidays.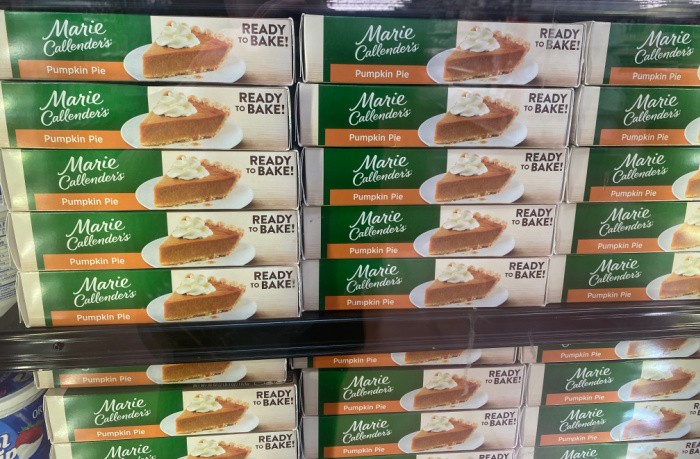 Whipping cream
Turkeys (if you live by a Winco, for the last 2-3 years if you spend $100.00 they will give you a free turkey during
November)
Hams
Cranberries-Cranberry Jalapeno Cream Cheese Dip
Russet potatoes
Sweet potatoes/Yams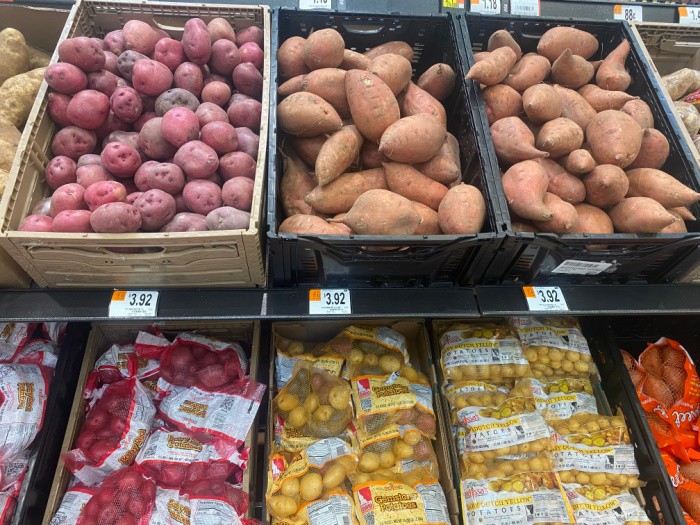 Frozen Food
Here again, if the turkeys get down to .89 cents or less per pound, I grab a few for the freezer. Cool Whip isn't my favorite choice for cream, but if the large container goes for less than $1.00 I buy 4 or 5 for the freezer.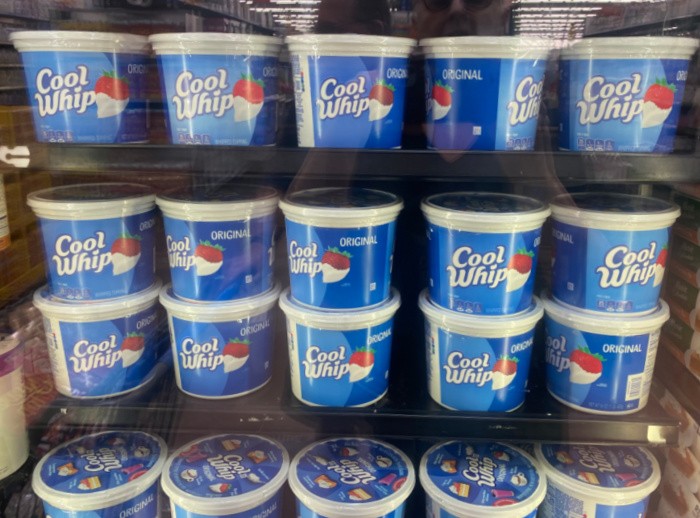 I have a few salads I use Cool Whip in like this Watergate Salad.
Turkeys
Hams
Cool Whip
Pie crusts
Then let's talk about making soup with the turkey carcass, life is so good. It's all about saving money, and this month rocks with savings.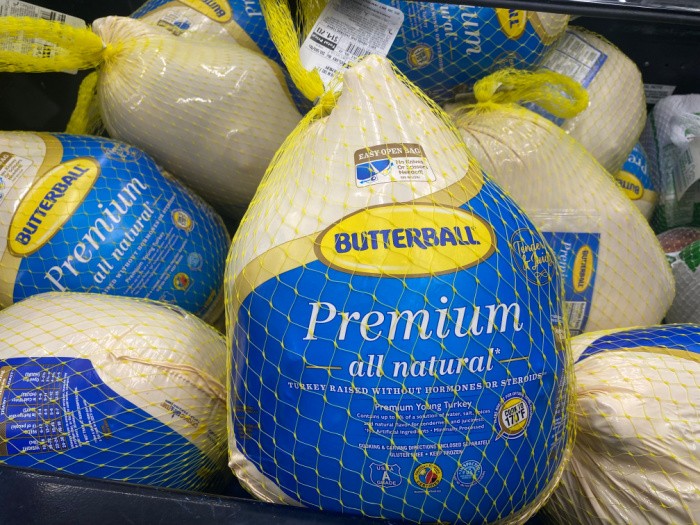 November is a great month for spiral or regular hams. I love baked ham, and then enjoy ham sandwiches for a quick meal.
Canned/Boxed Items For Your Pantry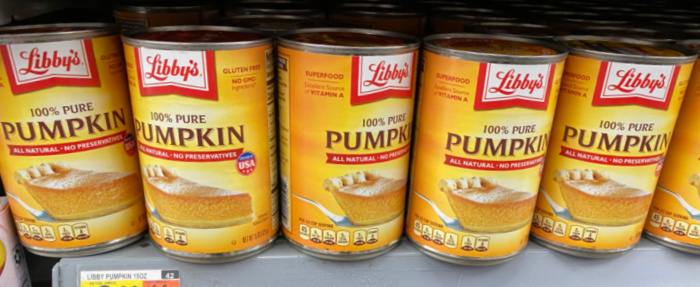 It's a great month to stock up on some of these items. With the holidays ahead, I'll be using several of these, so it's a great time for me to stock my pantry.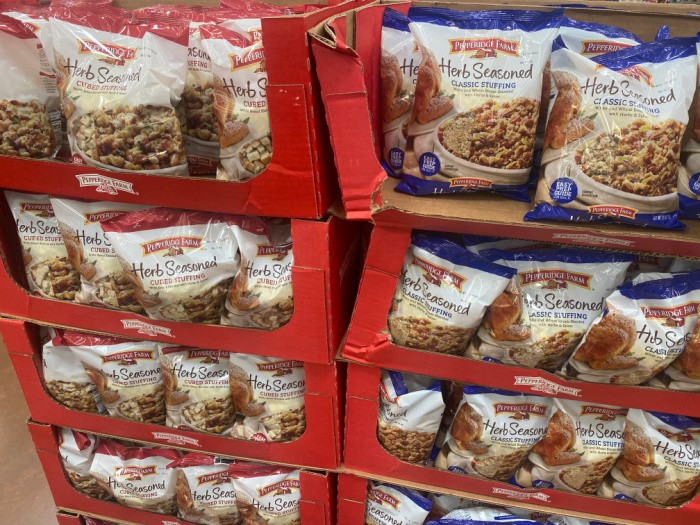 Broth
Canned soups
Green beans
French's Fried Onions
Stuffing mix
Cranberry sauce
Pumpkin 100% and Pumpkin Pie Mix
Pumpkin donuts
Pumpkin cookies
Pumpkin cake
Crackers
Spices
Olives, green and black
Canned vegetables
Yams
Peanut butter
I love having peanut butter in the pantry! I just bought a bunch since I heard there may be a shortage this winter.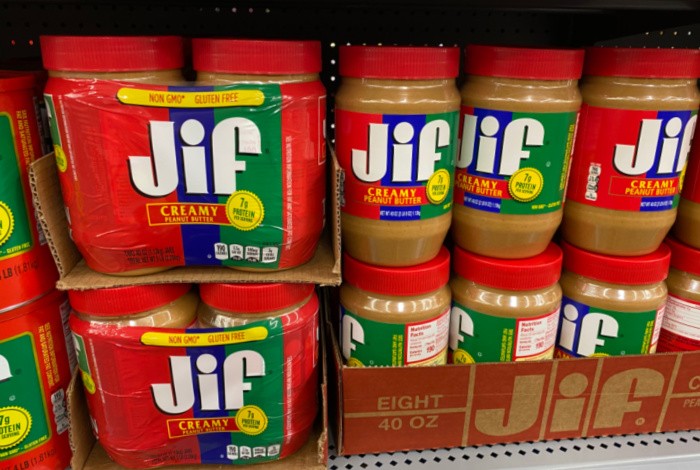 This is a great time to stock up on frozen pie crusts.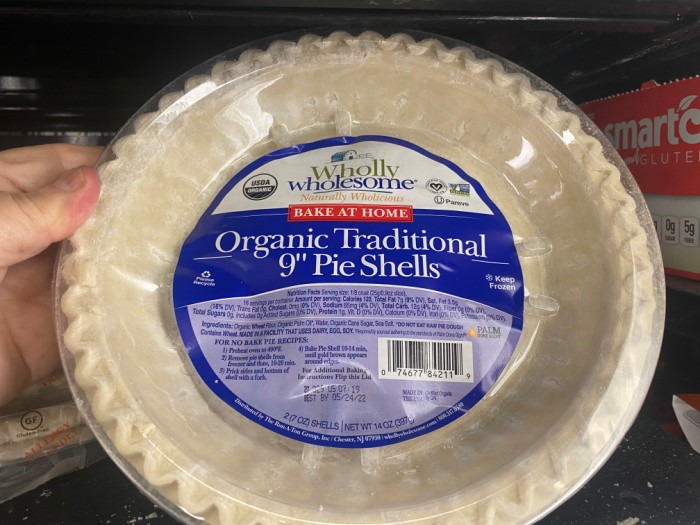 Do you make a green bean casserole? We make it every year.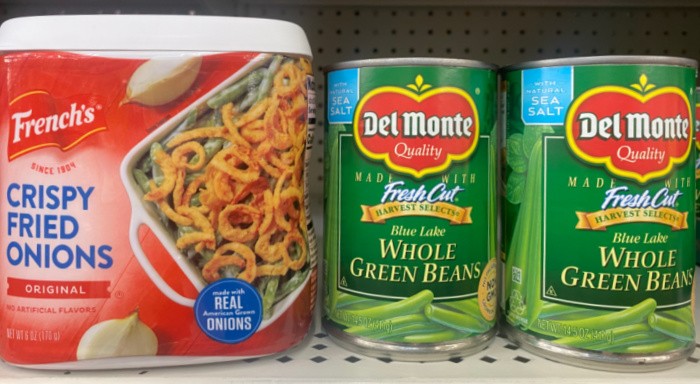 Small Appliances-Black Friday & Cyber Monday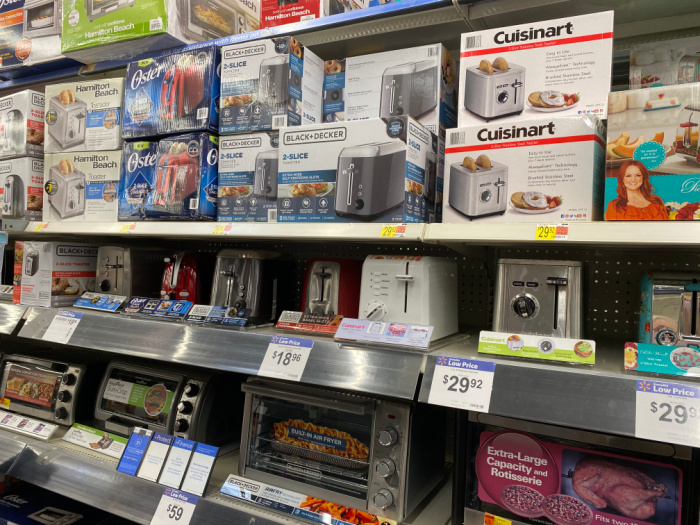 This is a great time to find that special gift for someone at Christmas time. You'll find just about every kitchen appliance for holiday gifts, wedding gifts, and housewarming gifts.
If you need a FoodSaver, this is the month to watch for one.
Black Friday
These two days (the day after Thanksgiving and that Saturday) you will find the lowest sales of the year, literally. Watch for Amazon, Target, and Best Buy to start with as you look for prices below cost, sometimes. You may call them "teasers," but they are real. I bought the camera for my blog that way, it was a great deal.
What to Stock Up On Each Month:
Unique November Holidays
November 1: All Saint's Day
November 2: Deviled Egg Day
November 3: Sandwich Day
November 4: King Tut Day
November 5: Men Make Dinner Day
November 6: National Nacho Day
November 7: Bittersweet Chocolate with Almond's Day
November 8: Cook Something Bold Day
November 9: World Freedom Day
November 10: Forget Me Not Day
November 11: World Origami Day
November 12: Chicken Soup for the Soul Day
November 13: National Indian Pudding Day
November 14: World Diabetes Day
November 15: Clean Your Refrigerator Day
November 16: National Fast Food Day
November 17: Homemade Bread Day
November 19: Have a Bad Day Day
November 20: Beautiful Day
November 21: World Hello Day
November 22: Go for a Ride Day
November 23: Eat a Cranberry Day
November 25: National Parfait Day
November 26: Thanksgiving
November 27: Black Friday
November 28: French Toast Day
November 29: Square Dance Day
November 30: Stay at Home Because You're Well Day
Final Word
Let me know your thoughts on what to stock up on in November, I love to hear! What do you have on your need list? Let me know what you hope to buy in November that will save you a lot of money.
It's all about being prepared for the unexpected. May God bless this world, Linda
Copyright Images: Small Pumpkins in Wooden Box Deposit photos_84642240_s-2019