What To Stock Up On In September
Are you ready to hear what to stock up on in September? If you need to replenish your canned tomatoes or soups, this is the month! You may want to buy a bag or a bushel of apples to preserve for later. I love to update this post every year.
You can dehydrate some apples, make applesauce, or even apple pie filling. Who doesn't love apple slices dipped in caramel? The list is neverending for apples.
The weather in September is usually not really cold early in the month, but could turn cold very quickly where many of us live. It's a great month to stock up on foods we know we will use that are marked down drastically. What a great way to save us a lot of grocery money. I call it my stock up on soup ingredients month.
If you are looking to replace some of your camping supplies or garden tools, this is a great month to watch for sales.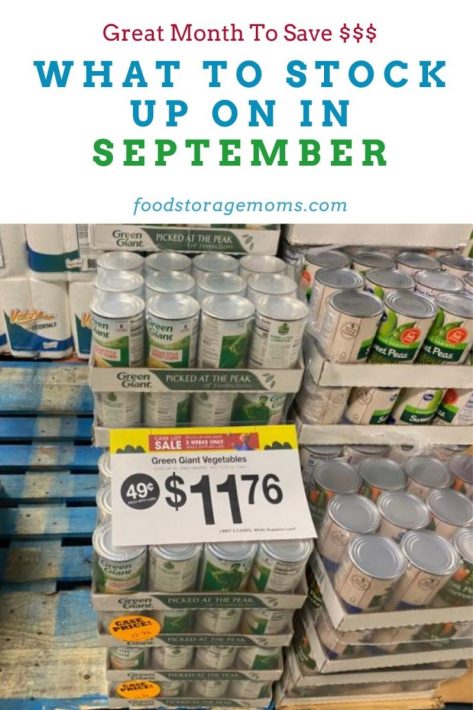 What To Stock Up On In September
Seasonal Produce
Apples
Apples will be priced at really low levels because the trucks are delivering the in-season apples right now! You may want to learn to dehydrate some apples if you haven't done it before. They are one of the easiest fruits to do. Here is my post with pictures: How To Dehydrate Apples This is my favorite Apple Peeler/Slicer.
You may want to stock up on frozen apple pies because they will be marked down with coupons or online ads. If you love making applesauce, this is the time to make it with freshly picked apples. Apple butter and apple juice will be on sale.
If you want to buy apple-related products in jars or cartons, watch for markdowns galore. Watch your mailbox flyers for additional sales on everything made with apples.
Note that with some supply chain delivery issues and drought in sections of California, although prices will be lower this time of year, they MAY not be as low as we've seen in years past. Do some comparison shopping to see which store has them priced the best.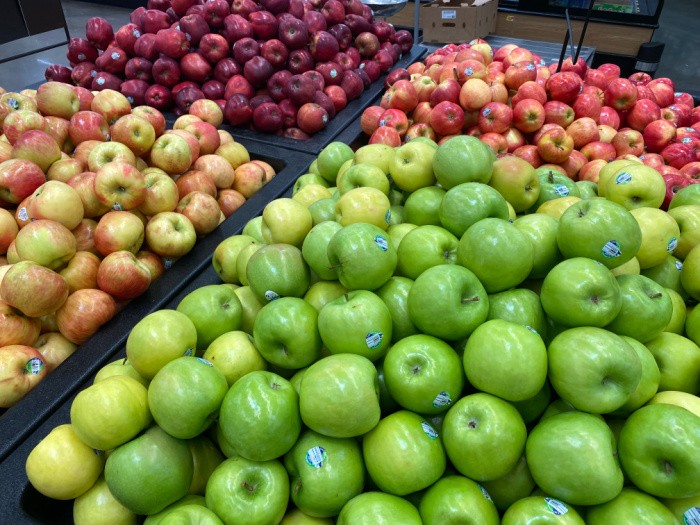 Nectarines
Oh my gosh, the nectarines today were so beautiful, and when we cut into them they were so juicy and sweet! I love buying fruit in season.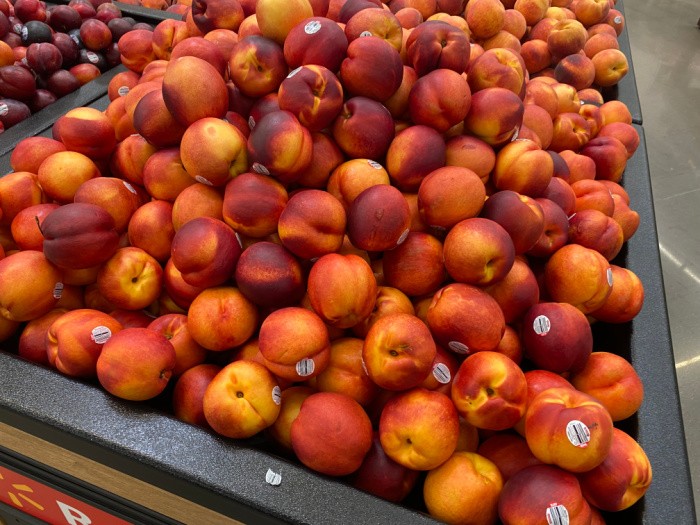 Avocados
I saw these beautiful avocados today and grabbed a few to eat on toast and some for sandwiches.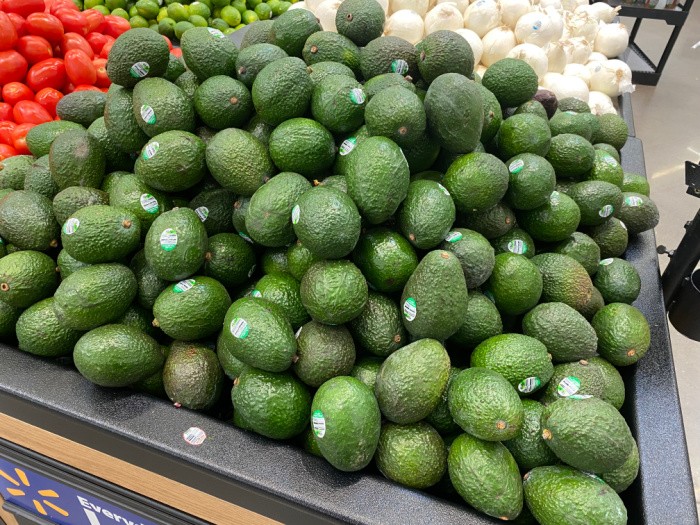 Onions
It's a great month to dehydrate onions and make onion powder, if you choose to do so. In case you missed this post, Dehydrating Onions and Make Onion Powder. These onions were beautiful today!! Remember that onions come in various colors, so get a variety and spice up that salad or casserole.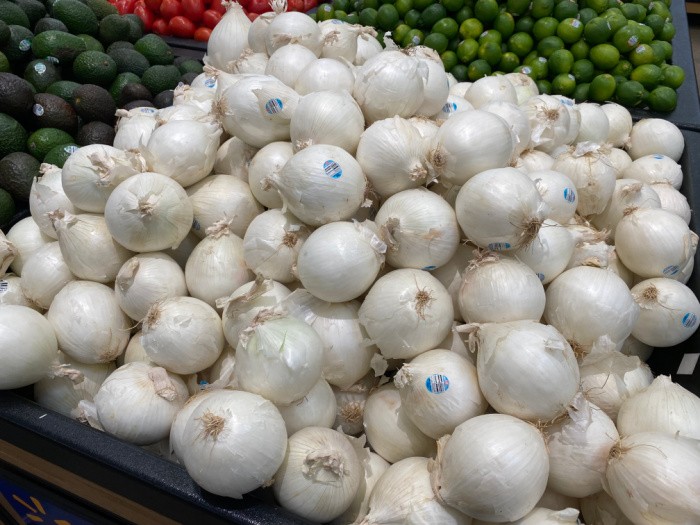 Fresh Green Beans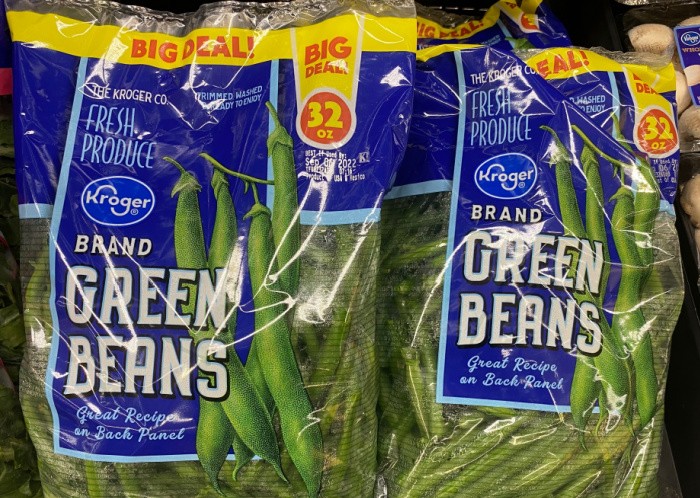 If you were lucky enough to grow green beans this year, you know how delicious fresh green beans taste like. When our girls were young we had a huge garden and one whole section had bush beans. We had them with dinner just about every night, and also canned a bunch to eat throughout the winter months.
White Rice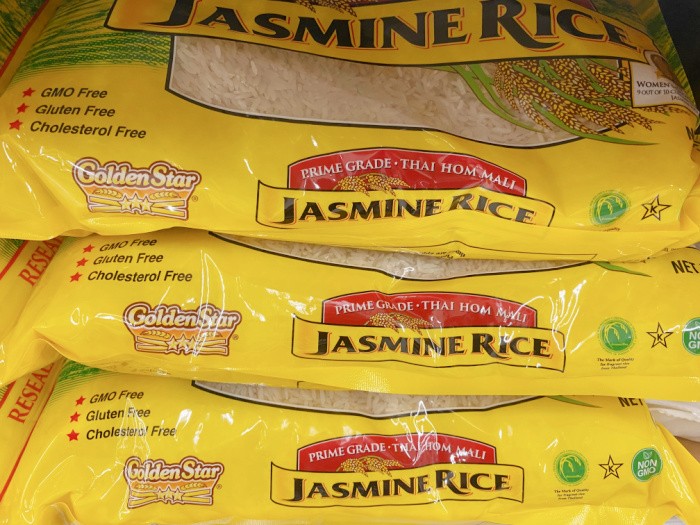 If you can afford it, please stock up on rice. White rice can be stored for 4-5 years, if stored in an airtight container in a cool dark location. Brown rice is only good for 5-6 months. I don't store brown rice, it's not worth it to me based on the short shelf life.
Pasta Boxes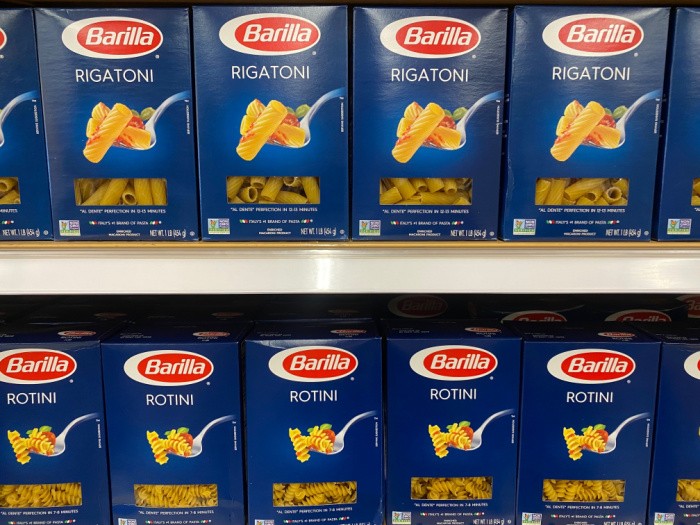 Please stock pasta, if your family likes it. Keep in mind that unopened packages have a shelf life of 2 years from the date of purchase. Also, note that Gluten-Free pasta has a very short shelf-life as well, depending on the ingredients. Store them in an airtight container or use your FoodSaver. If you use your FoodSaver or airtight containers it doesn't change the shelf life. It's 2 years from the date of purchase, or whatever the boxes state on the box ends.
Granola Bars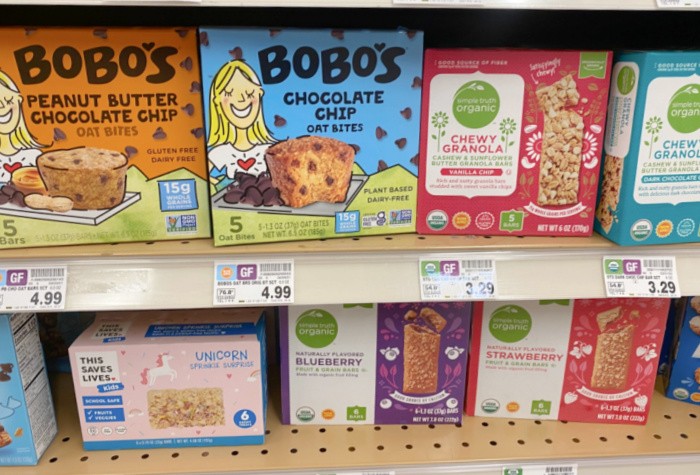 Granola bars are a great snack or a quick breakfast on the run. Keep in mind, that they have a shelf life of 12 months or less. Please look at the boxes before you buy them. Yes, you can freeze them to extend the shelf-life, but using your FoodSaver will not extend the life of these products you store on your pantry shelves.
Fresh Eggs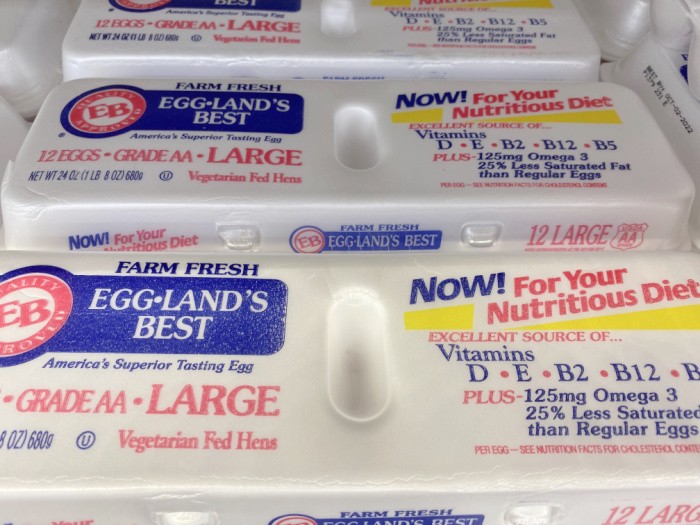 Today, I stopped at the grocery store and was surprised to see the shelves for eggs almost empty. Those of you who have chickens are so lucky! In case you missed this post, How Long Are Eggs Good For? This has been a tough year for the egg supply. I try to pick up eggs in 5 dozen packages when I can. Costco often has them available that way, but they MAY limit how many packages you can buy.
Labor Day Snacks like Chips and Dips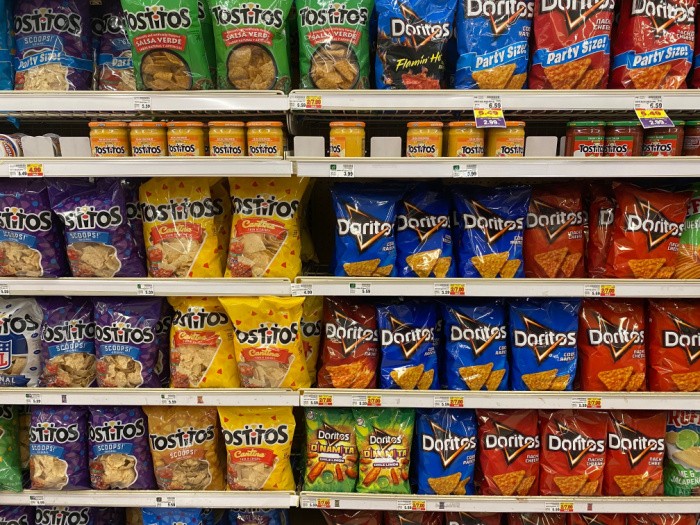 This month is a great month to stock up on a few bags of chips and dips your family will enjoy! College football has started in a number of conferences, and preseason NFL football is already in full swing. We'll soon be seeing MLB playoffs and the World Series, so don't get caught short on treats. Stock up when you see these items on sale.
Don't forget Labor Day is this weekend and we'll be getting together with friends and family.
Stock Your Freezer
If you have room in your freezer, please stock your freezer with the frozen vegetables you see on clearance. You can always dehydrate them for soups and stews down the road.
Wheat is still in Short Supply
I went to Costco today to look for some buckets of my favorite Lehi Mills Wheat. It is still not available, so we must be patient. I know it's hard, but start saving for a wheat grinder if you don't have one. We'll get wheat, but I'm not sure when. If you have that wheat grinder you can always trade grinding their wheat if they'll share some with you.
So many people in the last couple of years rushed out and purchased wheat, wheat grinders, and flour, without any idea how to make bread. Check my archive for a number of posts outlining ways to use wheat and how to make my no-fail bread. There's nothing like hot bread right out of the oven, especially with honey or your favorite jam.
Garden Seeds
I'm trying to expand my garden each year. I feel strongly we need to grow our own food, we can do it. If you have access to a Farmer's Market, that is so awesome.
I purchase all of my garden seeds from this company: SeedsNow
Camping Supplies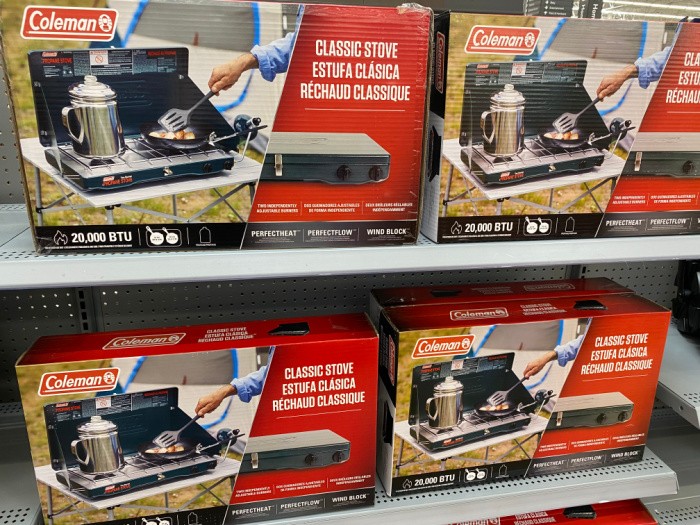 As summer comes to an end and schools starting back up, family vacation time is drawing to a close. Stores need to clear out this summer-oriented gear, so watch for camping gear to go on sale. If you have had an eye on that tent you want, sleeping bags, lanterns, camp stoves, etc., this is the month to buy them.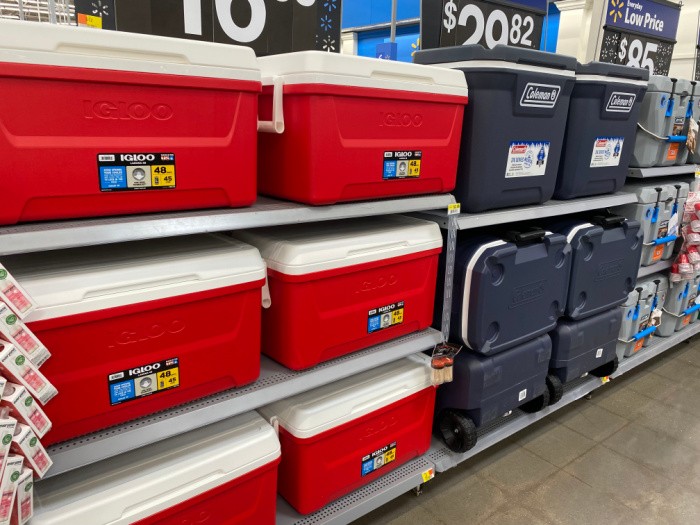 You may want to give your family some camping equipment as gifts to use for vacations in the future, or some emergency prep efforts. If they have any coolers left, this is the month to buy one or two. This picture will remind all of us to stock up on flashlights and batteries. My sweet friend, Harry from Texas, sent me some C and D batteries because I mentioned I couldn't find any. I'm so thankful for my readers, like Harry, who have blessed me in so many ways.
I was surprised to see folding chairs today at the store because I had heard there was a shortage of them.
Canned Soups
A couple of months each year you will see canned soups marked down. September is a great month to buy a case or two of your favorite cans of soup. My favorite cases to buy are cream of chicken and cream of mushroom. Here in Utah, many of the local stores have case lot sales. What a great way to increase your storage inventory.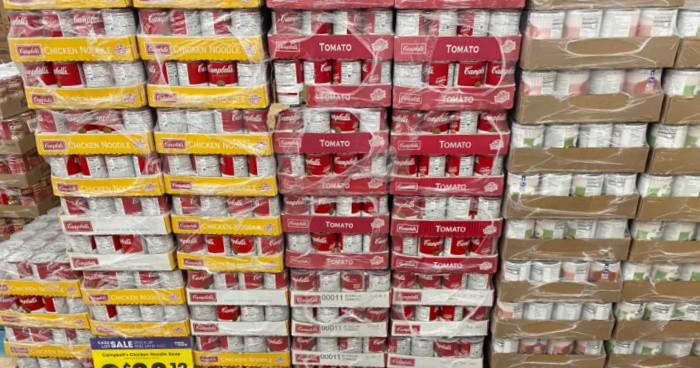 If you can't use a whole case, split the case with neighbors and you'll all have some food storage, and you saved money along the way.
Canned Tomatoes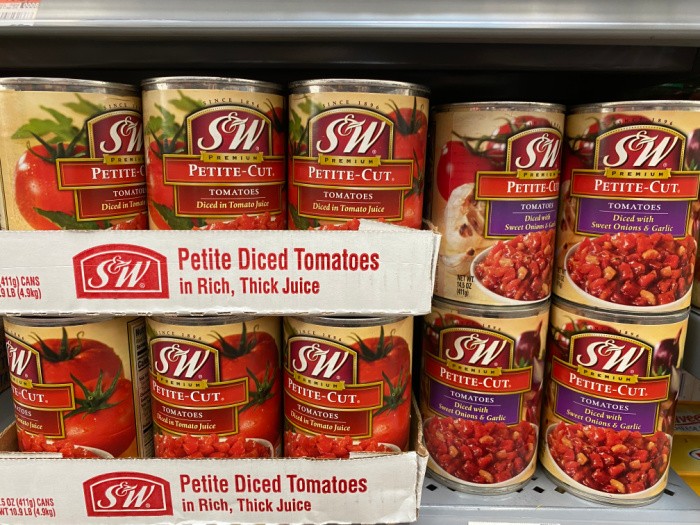 If you are low on canned tomatoes, this is the month to buy a case or two of diced tomatoes, tomato paste, or stewed tomatoes. Just think of all the soup, spaghetti, chili, and stews you can make. Watch for coupons to purchase green chilies too, you'll love the savings!
Man, it feels good when I can make several meals from my pantry. With winter coming, get your slow cooker ready. Life is good when dinner is cooking in the kitchen, right?
Children's Clothing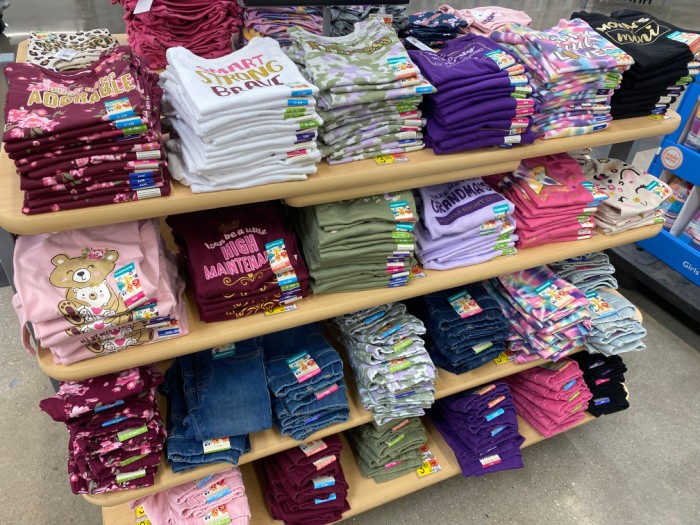 The department stores are clearing out the back-to-school kid's clothing, so you may want to be ready to stock up on the sizes you will need in a few months. You will see summer clothes drastically reduced, but with limited supplies. The stores are getting ready to stock winter apparel like heavy coats, sweaters, hats, and gloves.
So it's a great time to stock up on sandals for next year, if you can gauge the sizes you will need. Swimming suits will be priced down big time. It's a great time to snag a few sizes for next summer. I have seen some summer clothing marked down to pennies on the dollar, literally.
You may want to consider stocking up on items you can give as Christmas gifts or for birthday parties, who doesn't love a new shirt or blouse?
Breakfast and Lunch Items
Keep an envelope with those coupons because you will save so much money. Typically, cold cereal is on sale this month, and sometimes you can buy one box and get one free, with coupons. Cereal is always on sale in September, if you have some coupons from your weekly mail delivery, I would use them and save even more.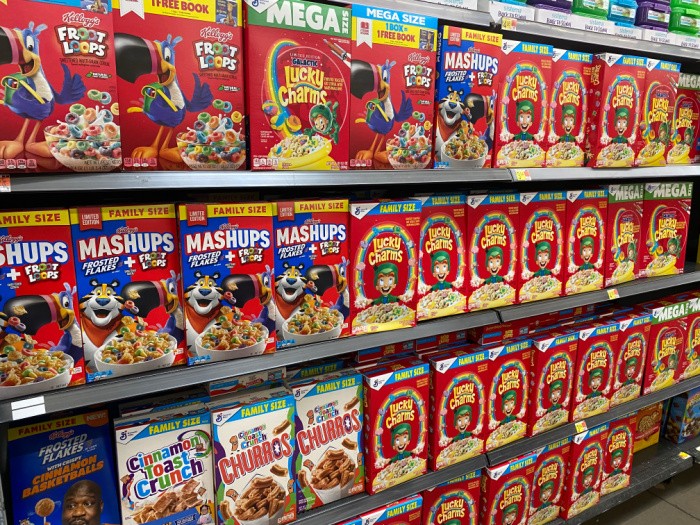 The kids will be going back to school so you will see bargains on peanut butter and jelly for lunchtime. You will see frozen breakfast items like waffles, bagels, French toast sticks, and burritos on sale.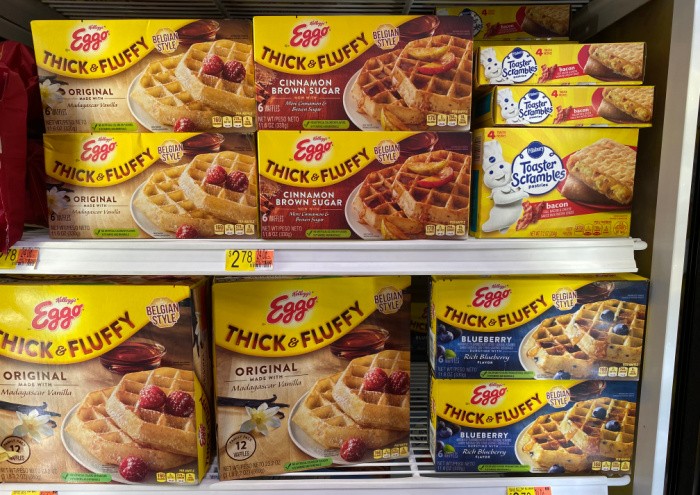 Gardening Supplies
My favorite thing to do in September is to plant Daffodils or Tulips and wait for them to peek through the dirt in February or March. I love flowers!!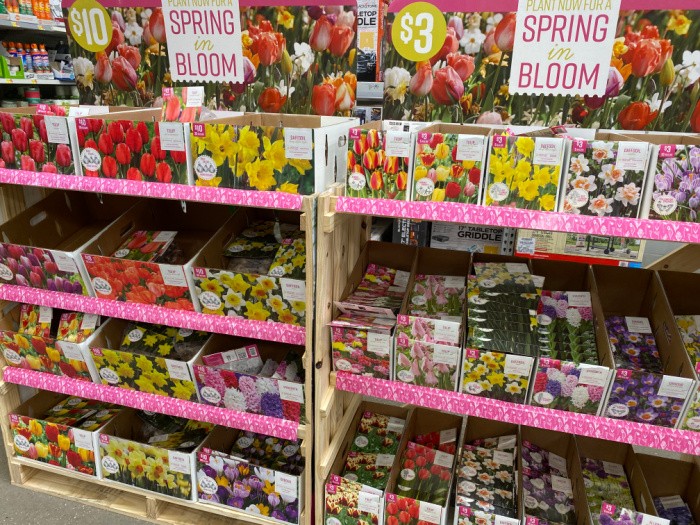 Watch for the clearance prices on hoses, garden hand tools, garden gloves, grass clippers, seeds, potting soil, and pots, a lot of pots! Look around your home for damaged garden tools, and replace them now.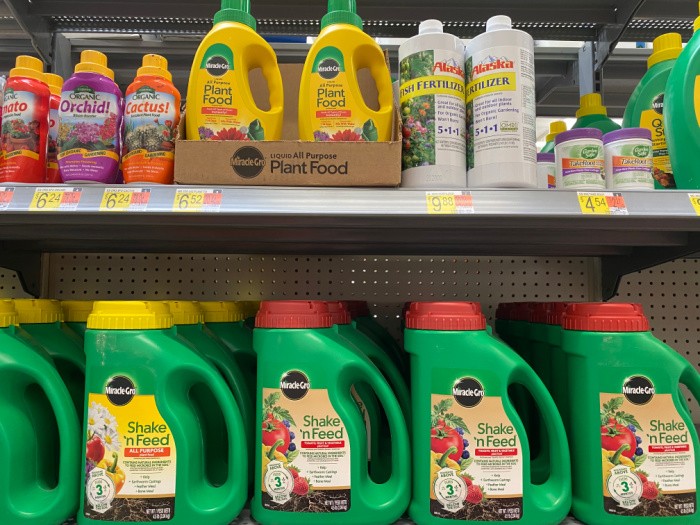 The stores are gearing up for the holidays, as in Halloween, Thanksgiving, and Christmas decorations. This is when I buy 10-12 garden glove sets for less than $1.00 each so I'll be ready for some heavy-duty gardening next spring.
Grills and Meat
This is the month to replace your barbecue if you think it's time for a newer model. The stores want to clear them out to make room for fireplace units and portable heaters.
If you need ketchup, mustard, or relish, grab them while they're marked down as well. Stock up on the ones you need now and in the future. It's a great month for a neighborhood party with the hot dogs, hamburger patties, buns, and steaks marked down big time.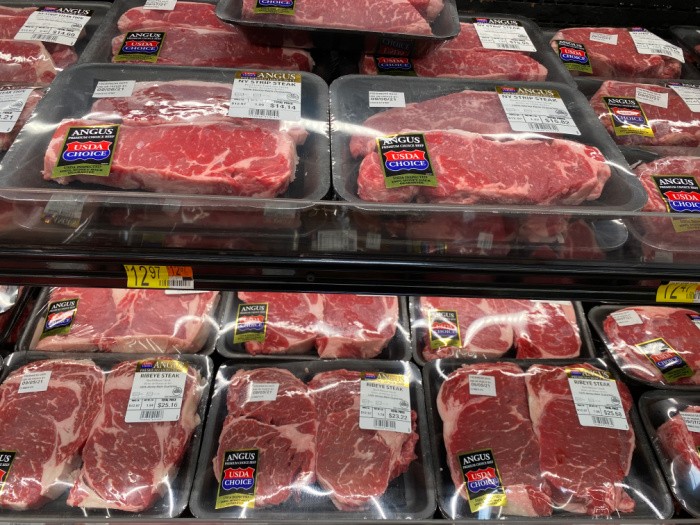 You will see big clearance prices on bags of charcoal briquettes, it's an awesome emergency fuel product! Please store them in airtight containers. I try to buy the briquettes without the chemicals since they will last indefinitely. How To Store Fuel
Personal Hygiene Products
Be sure and watch for online coupons, and mailers in your mailbox. You will see great buys on toothpaste, toothbrushes, razors, shampoo, and conditioner. This is the month I stock up on bars of soap, big time.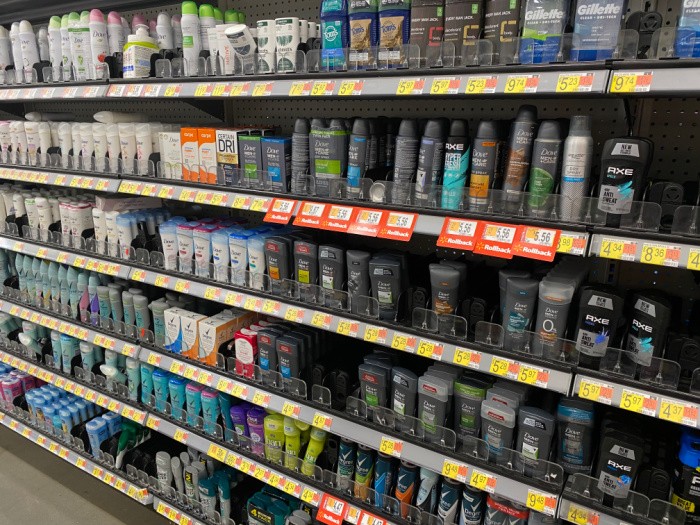 Look for everything you may need in your home for emergencies as far as personal hygiene goes. Stock up when the prices are at their lowest.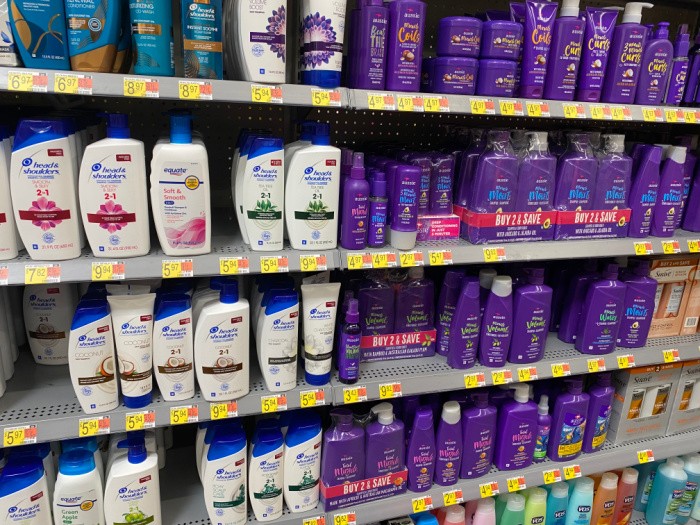 These items seem to last forever, literally. Hand sanitizer containers will be marked down so you may want to donate a few to your local school teacher's stash. Let's do our part by helping cut down the sickness this time of year.
If you can get the facial tissues cheap enough, donate a box or two to your favorite school or teacher. It will be so appreciated, I promise. Here again, stock your Home Pharmacy and emergency first aid kits.
What to Stock Up On Each Month:
Unique September Holidays Besides Labor Day
September 1: National Cherry Popover Day
September 2: VJ Day, WWII
September 3: Skyscraper Day
September 4: Bring Your Manners to Work Day
September 5: Cheese Pizza Day
September 6: Read a Book Day
September 7: National Salami Day
September 8: National Ampersand Day
September 9: Teddy Bear Day
September 10: Sewing Machine Day
September 11: 911 Remembrance
September 12: Chocolate Milk Shake Day
September 13: Fortune Cookie Day & Kids Take Over the Kitchen Day
September 14: International Crab Fest Day
September 15: Make a Hat Day
September 16: World and National Play-Doh Day
September 17: National Apple Dumpling Day
September 18: National Cheeseburger Day
September 19: International Talk Like A Pirate Day
September 20: National Pepperoni Pizza Day
September 21: World Gratitude Day
September 22: Elephant Appreciation Day
September 23: Checkers Day / Dogs in Politics Day
September 24: National Cherries Jubilee Day
September 25: National Comic Book Day
September 26: Johnny Appleseed Day
September 27: Crush a Can Day
September 28: National Public Lands Day
September 29: Confucius Day
September 30: National Mud Pack Day
Final Word
I hope you enjoyed my post today on what to stock up on in September. It's all about buying the items we need when they are at bargain prices. Please keep prepping, we must do it. We can sleep at night knowing we are prepared for what comes our way. May God bless this world, Linda
Copyright Images: September Sunflowers AdobeStock_214570996 by Anna