How to Deal with Bill Collectors During a Global Emergency
Several months back when Covid-19 forced most businesses to shut down and close their doors, it put many of us out of work for a financially painful amount of time. Without a weekly paycheck to keep up with our bills, millions of Americans fell behind.
Many families are still reaping the consequences of it. But that hasn't deterred all bill collectors from seeking to collect a debt. Here is how to deal with bill collectors during a global emergency.
Canned Foods I Highly Recommend You Store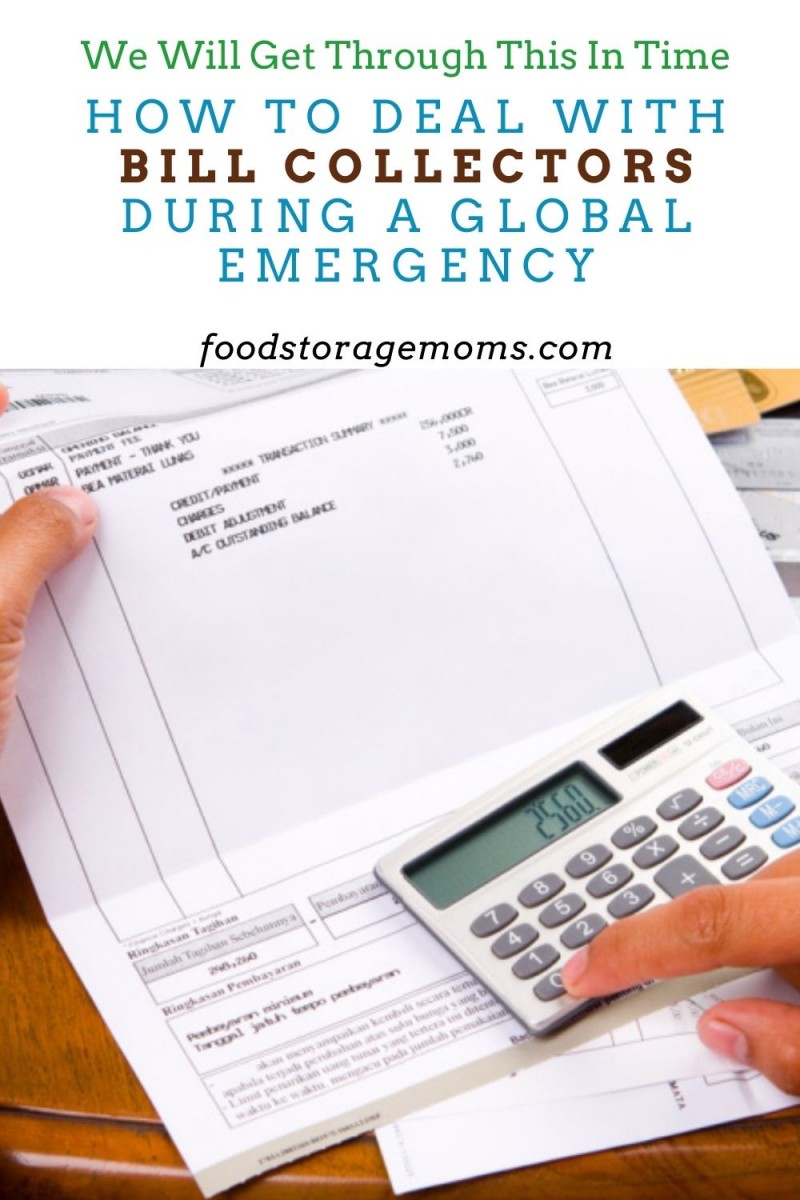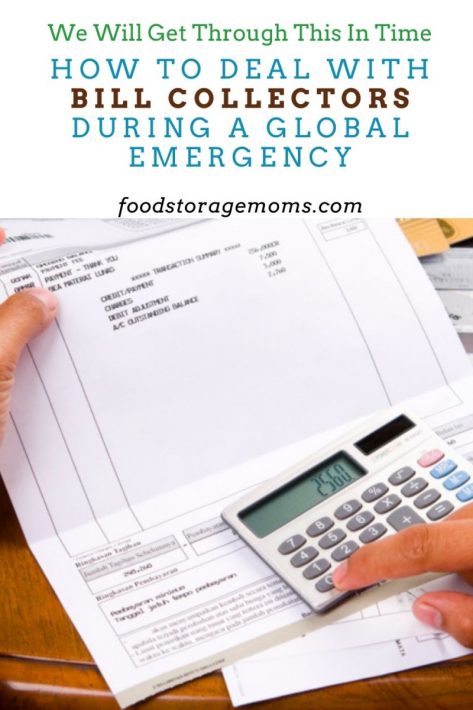 How to Deal With Bill Collectors During a Global Emergency
If you're still struggling to get caught back up and the bill collectors are relentlessly hounding you with phone calls, you do have a number of options to deal with them. Even if this isn't your current situation, you just never know when the next global emergency could happen that would put you in these shoes. Here's more on how to deal with bill collectors during a global emergency.   
Pick Up the Phone
When people owe money and see a phone number that they don't recognize, most of them won't even bother to pick up the phone. After all, they feel that not only will they be talking with an unreasonable and unforgiving bill collector, but it will also remind them of the sum of money that they can't currently afford to pay back.
I urge you to at least pick up the phone and try talking with them. For starters, you can confirm whether that debt that they are seeking to collect is in fact yours. If it does turn out to be yours, there's an opportunity for you to work out a payment plan with them, or maybe even a settlement. 
Debt collectors have to follow a number of rules when they contact you. The Fair Debt Collection Practices Act was put in place to protect people who owed money to these companies. It requires debt collectors to be fair with you and they are also not allowed to harass or threaten to have you arrested. 
Put a Halt to the Phone Calls
Is your phone constantly being lit up by phone numbers that you don't know? Putting a stop to the bill collector's phone calls won't make your debt necessarily disappear, but it will provide relief to your already-drained sanity. There's also the possibility that they could still sue you, or go on to report your debt to the credit bureau.
You simply need to write a letter to those companies for them to stop calling and contacting you. Just remember to keep a copy for your own personal records. If they continue calling you with an automatic dialer, chances are, it's not legal.
Get Legal Help to Combat Harassing Bill Collectors
You may not be the type of person that likes the thought of suing someone, (neither am I) but if certain bill collectors are continually harassing you, ruining your credit score, wage garnering, or threatening a lawsuit without legal authority, that may be just what you need to do.
If you win your case, that bill collection company will have to pay your attorney fees and whatever other damages the judge decides is appropriate.  
Contact a Nonprofit Credit Counselor
If you're desperately needing to reduce your rates and get out from underneath all your debt faster, one solution that you can turn to is a nonprofit credit counselor. They can help you with any questions or concerns that you may have, and help you come up with the best options for you to get back on track.
Debt Settlement Companies
Many people have turned to debt settlement companies to lower the amount of debt that they owe. If this seems like something that you're interested in, just be careful with the debt settlement company that you choose. Many of them can certainly help you reduce the amount of debt that you currently owe, but some out there will charge you some pretty high fees.
Debt settling could possibly come back to bite you at tax time since the forgiven debt MAY be considered income. Your tax advisor could give you some guidance. Your credit score could also take a hit while you're still trying to reach a settlement and not making payments.   
Emergency Protections Were Issued
When the pandemic began and sweept across our nation, our local and state governments put a number of emergency protections in place for its citizens. Evictions, foreclosures, and utility and water shutoffs were not allowed during this time.
When our stimulus package checks arrived a while back, there were certain creditors and bill collectors who sought to seize that money from people who they had already sued when that money had reached their accounts. Many states put a block to this, making it illegal for these companies to do so. 
Even the Department of Education put a halt to collecting federally-owned student loans that were in default. So people were not required to make payments on their federal school loans during that time.
Most of these protections have been lifted as of September 20th, 2020, but these may prove important to know if a future global emergency were to happen again. 
"Prepare Your Family For Survival" by Linda Loosli
Final Word
Not having the financial means necessary to keep your family pointed in the right direction is already stressful enough. Having to deal with debt collectors on top of that is like pouring salt on a wound. But you don't have to get angry or call them names just to get your point across.  
Fortunately, these are a number of ways that you can use to deal with them, along with protections set in place by our government for people like you. How have you learned to deal with bill collectors during a global emergency? May God bless this world, Linda
Copyright Images: Bills Calculations Deposit photos_11080442_s-2019