15 Foods To Buy When You're Broke
When money is tight, yet you need to feed your family, it's essential to know what to buy. You can get specific foods to make different meals for yourself and your loved ones at low prices without breaking the bank. So if you're ready to save money without worrying about going hungry, check out these 15 foods to buy when you're broke.
15 Foods To Buy When You're Broke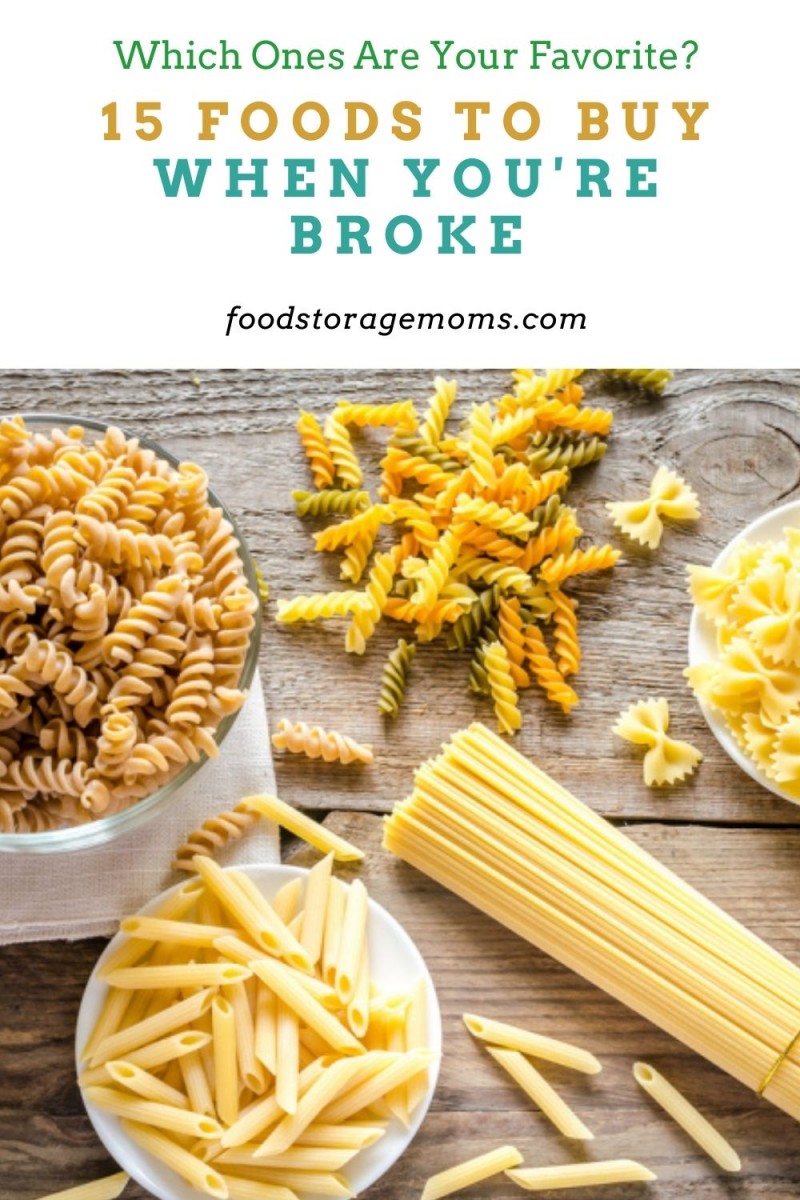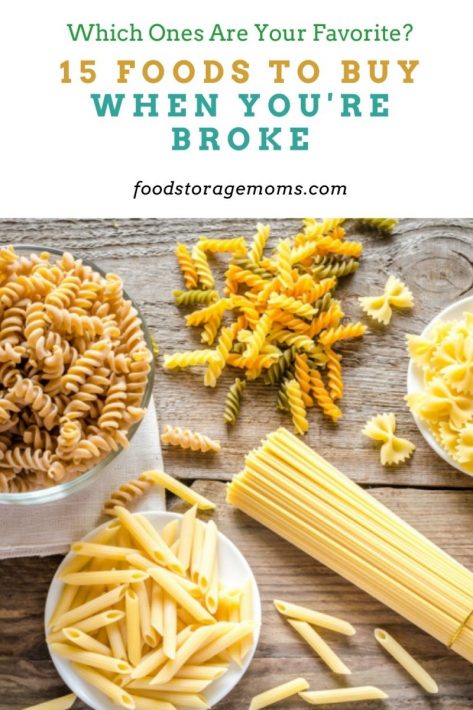 1. Frozen Vegetables
You can't go wrong with frozen vegetables! While fresh vegetables aren't always affordable, you can get generic brand frozen vegetables for a dollar per bag or less. These bags of vegetables provide enough servings to feed a small family. Some of the veggies worth buying and adding to your freezer include broccoli, broccoli with cauliflower and carrots, spinach, and peas!
2. Bread
If you have bread at home, you can do a lot with it. Not only is a loaf of bread cheap when you buy the generic brand at the grocery store, but it's also good to have for making different meal options, including toast with butter, sandwiches, homemade stuffing, and more. While you can buy traditional white bread for cheap, whole wheat bread is an even better option because it's a complex carb that offers numerous health benefits.
3. Eggs
Grab eggs when they're at their lowest price and store them in the fridge. Depending on where you live and where you shop, you can get a dozen eggs in a carton for 99 cents or less, which is quite the steal. It's good to have eggs because you can scramble them, fry them, boil them, use them as a base for breading chicken, and more. So, not only are eggs good for you, but they're also cheap, tasty, and versatile enough to use in different meals. Remember that brown eggs tend to cost more, so you're better off financially sticking with white eggs.
4. Peanut Butter
Peanut butter is an excellent source of protein. You don't need to buy the brand-name stuff, either! Instead, get yourself a small container of generic creamy or crunchy peanut butter and enjoy it on bread or toast. You can also use it as a dip for fruit and veggies, including apple slices, celery sticks, and carrots. Besides its flavor, the other good thing about peanut butter is that it tends to go a long way, depending on how thick you spread it or dip it.
5. Pasta
Be sure to grab pasta while it's on sale. Most grocery stores will have deals where you can even get the popular brands at low prices from time to time. It's good to have pasta because you can make different things with it, including spaghetti with sauce, chicken alfredo, macaroni and beef, and even pasta salad. In addition, it's the kind of food that can fill you up fast. So when you don't have a lot of money but want to make sure you and your loved ones don't go hungry, pasta is an excellent choice.
6. Beans
Buy cans of beans for less than a dollar and make different meals with them, such as hot dogs with baked beans, homemade chili, or even bean burritos. If you're not the biggest fan of beans, there are ways to use them in different recipes to keep you feeling full while adding more flavor.
7. Pasta Sauce
If you're going to buy pasta, be sure to get pasta sauce too. While you can make it yourself from scratch with different ingredients, it often requires more work and costs more money. Save yourself time and money by purchasing pasta sauce while it's on sale to get the best deal.
8. Canned Chicken
Don't hesitate to get some canned chicken while you're at the grocery store. Although it might sound strange, canned chicken is excellent for chicken salad, chicken tacos, and homemade soup. It's pre-cooked for you to save you some time, and it's an affordable way to add a bit of meat to different meals.
9. Canned Tuna
Not only can you benefit from buying canned chicken, but you should also get canned tuna. It's good for you, contains nutrients and omega-3 fatty acids, and is a versatile ingredient. Prepare tuna noodle casserole, tuna salad, tuna sandwiches, and more.
10. Hot Dogs
Okay, they're not the healthiest food on the planet, but hot dogs are cheap and can come in handy when you're sticking to a budget. You can eat them on hot dog buns or bread, slice them up and fry them, or eat them with baked beans to have a flavorful meal that leaves you feeling full. They're also a real favorite with the kids.
11. Chicken/Beef/Vegetable Broth
Grab some chicken, beef, or vegetable broth to have at home. You can use it to make homemade soups with ease, adding a bit of pasta, frozen vegetables, and some seasonings to the mixture before serving it to your loved ones.
12. Oatmeal
Oatmeal is great to have for breakfast because it's good for you and can keep you feeling full. Instead of buying the costly oatmeal packages, get yourself some oats and make oatmeal using warm water or milk, along with your favorite spices, such as cinnamon sugar, pumpkin pie spice, and more.
13. Bananas
When you want something sweet yet affordable, get bananas. They taste good and are very healthy for you, but you can also get them at low prices. Mark enjoys a banana with his breakfast cereal each morning. He's seen them for a low as $.39 per pound up to $.69 per pound. If they start to become overripe, you can make banana bread with them! In case you missed this post, The Best Banana Bread & Muffins
14. Potatoes
You can get a large bag of potatoes for a low price at the grocery store. Once you have the potatoes, you can prepare twice-baked potatoes, make homemade mashed potatoes, or even slice them up and fry them. With many ways to prepare them, you can't go wrong with buying potatoes and having plenty of them at home. This is the time of year to look for some great deals as the potatoes are being harvested and are in good supply. In case you missed this post, Cheesy Potato Casserole (Funeral Potatoes)
15. Rice
Buy a large bag of rice, and it should last you a while. Rice stretches and isn't as tricky to cook as some people might think. It's even easier if you already have a rice cooker at home. You can do so much with rice, from adding it to soups, serving it as a side dish with soy sauce on top, or even eating it with beans. Rice can keep you feeling full, too. In case you missed this post, How to Cook Rice.
Final Word
These are the top 15 foods to buy when you're broke. If you want to feed your family and save money, be sure to add these foods to your grocery list. We all know food prices are going up, so please add to your food inventory now. May God Bless this world, Linda
Copyright Images: Various types of Pasta Depositphotos_41609615_S