What To Stock Up On In July
It's all about what to stock up on in July today. This post is part of my ongoing monthly savings plan. We can save money on those items we need, or want if we are aware of the month they are at the lowest price possible. I realize prices on everything are going sky high right now, but we may still be able to watch for markdowns on these items.
Seasonal Fruits and Vegetables
The summer is hot and fruits and vegetables are plentiful this month. Corn, cantaloupe, blueberries, strawberries, plums, peaches, and watermelon are all in season right now.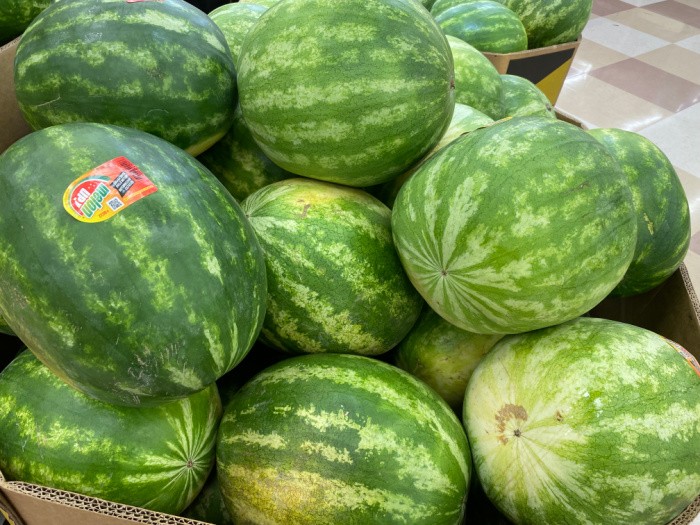 Watch for coupons and really good buys, even at stores like Target. I bet you can almost taste those fresh strawberries, right? Be sure and grab some whipping cream, and plan to make some shortcake! Watermelon slices are the best!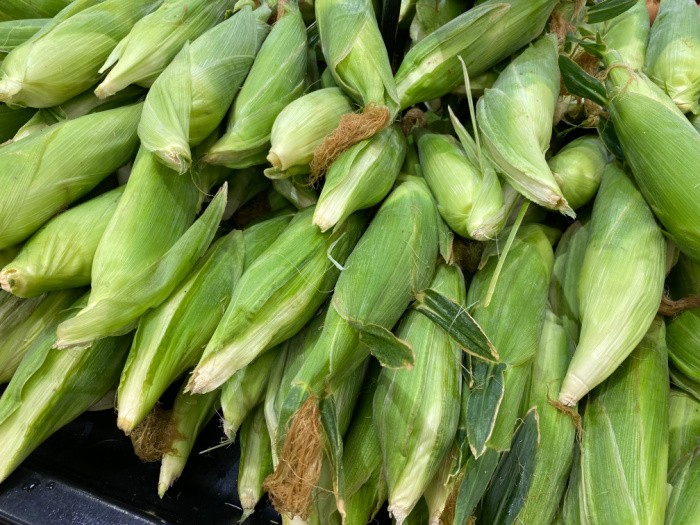 Fireworks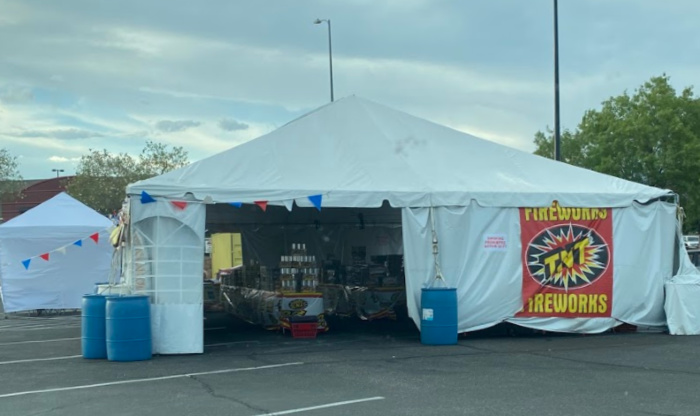 If your community allows fireworks, you already know July is the month to buy the leftover fireworks after the holiday to use for New Year's celebrations, or to hold over until next year's July 4th fun. If you live in Utah, you can use any leftovers to help celebrate the July 24th holiday, if fireworks aren't restricted in your area. You can store fireworks in a safe, secure, and dry place and pull them out to welcome in the New Year or other holidays.
July 4th Decorations
I love, love, love the colors, red, white, and blue. These colors bring out the best in everyone in the USA! I usually use plastic plates on July 4th, but this display at a local store caught my eye, so I took a picture of it. Life is so good!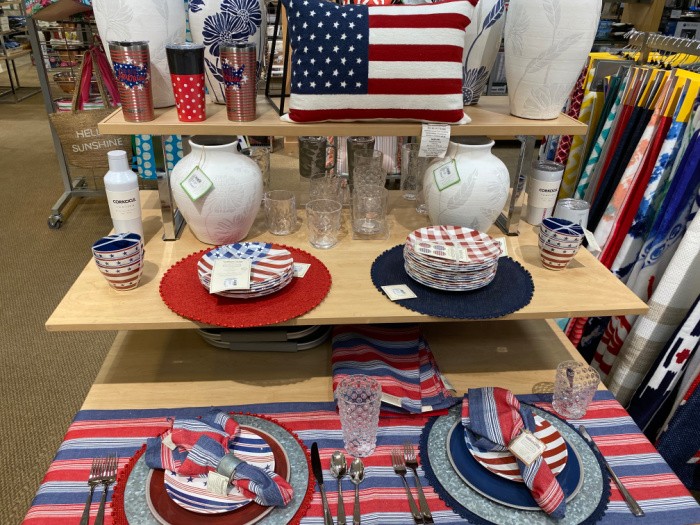 Condiments for Barbecues
It's a great month for stocking on up mustard, mayonnaise, and ketchup. Watch for your favorite barbecue sauce to be on sale as well. There may also be some savings on relish and pickles too.
Hot Dog and Hamburger Buns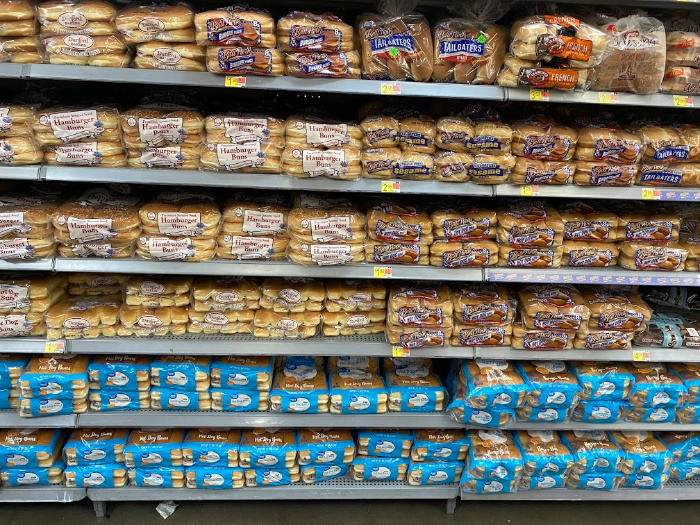 Most grocery stores stock up for that 4th of July barbecue and they don't want to run out of the hot dog or hamburger buns. It's a perfect time to stock your freezer with all kinds of buns for the fall and winter months. Condiments will be drastically reduced too. As mentioned above, it's a great time to stock up on mayo, mustard, and other goodies to go along with the hot dogs and burgers. This is the month to stock up on paper plates, cups, and napkins for picnics and possible emergencies.
Meat To Barbecue
It's a great month for having a barbecue! Watch for sales on hamburger meat, hot dogs, and steaks. Meat products as a group are pretty expensive right now. Consider trying other options like ground turkey or beef substitutes. Also, consider pork options, pork seems to be on the cheaper side.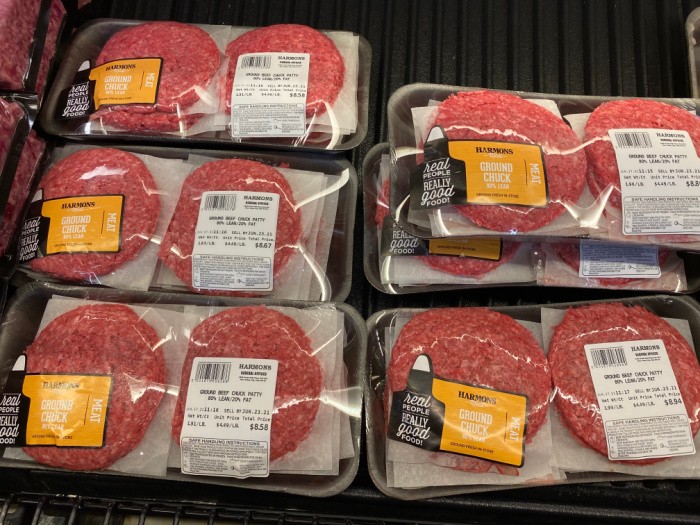 Can't you just smell the barbecue right now?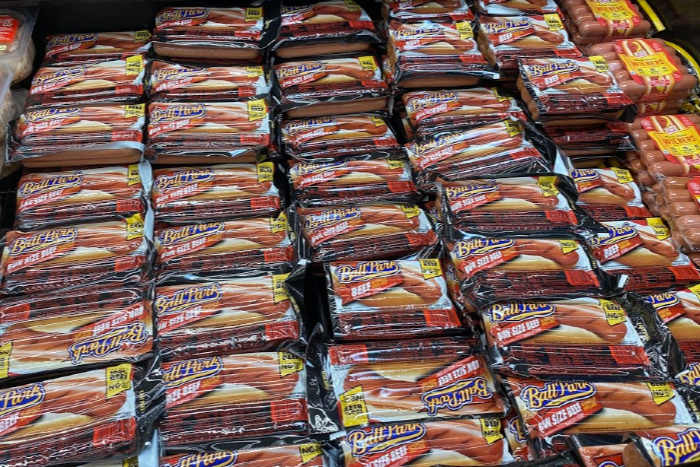 Here's the deal with meat in the summertime, grocery stores stock up big time hoping to sell a lot of meat for those barbecues! You will see some discounting, but don't expect to see pricing as we've had in the past. If you do find some good buys, it could be the time to stock your freezer with hot dogs, hamburger meat, and steaks. As we've all seen, meat prices have been going up the past few months, so I'd suggest looking for deals during the holiday period now before you see them go up even more.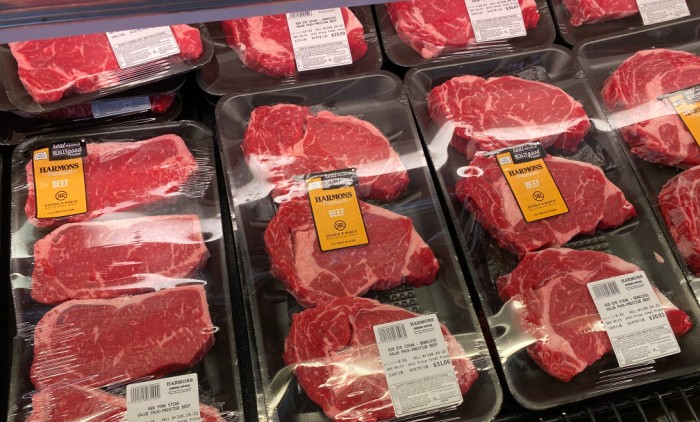 July Is National Ice Cream Month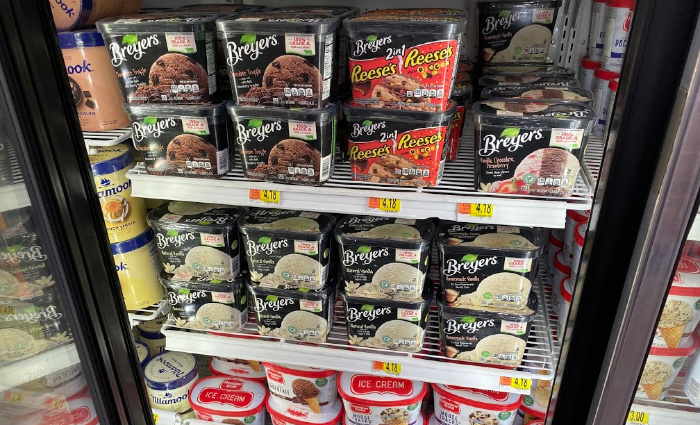 Ice cream in every form will be on sale this month. I have seen some significant discounts in July, and I stock up on all the ones we love the most. Don't forget to watch for coupons at your local stores, and even the pharmacies. Our local Smith's store often has great deals on various brands of ice cream, particularly their house brand. What a fun way to help deal with those hot days, and enjoy a treat at the same time!
Swimwear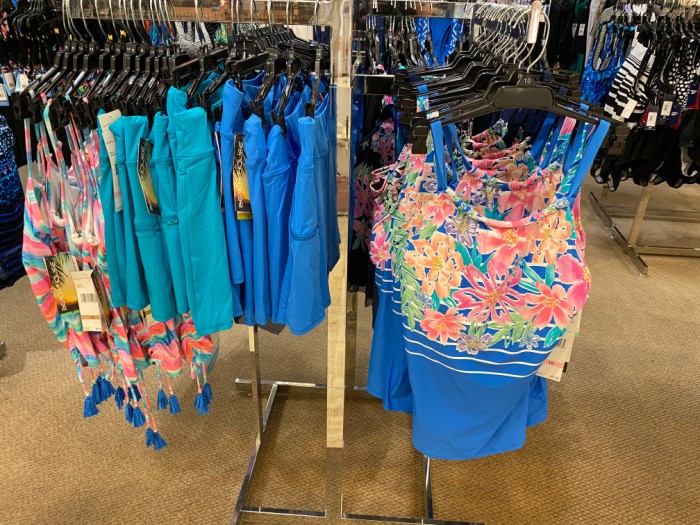 July is a great month to find that swimsuit you have been looking at that was maybe too pricey. I bet it is on sale, if it's still available. You will see 40%-60% off swimsuits, beachwear, beach towels, floating devices, goggles, and pool toys.
Designer Clothing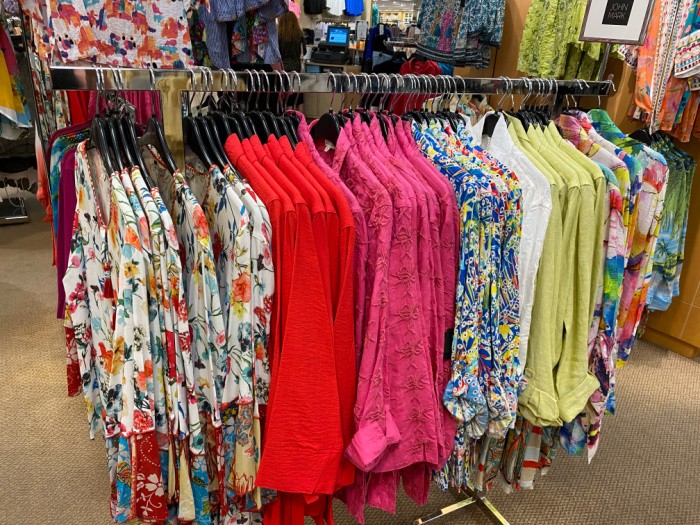 If you like to buy designer clothing, July is a great month because Nordstrom's and Dillards typically have their half-year clearance sales going on with drastically reduced prices. Just be prepared to possibly stand in line, just giving you the heads up.
The stores are gearing up for the fall clothing lines and back-to-school stuff coming in and they need to unload their summer items. Don't forget to look for great buys on sandals, summer shoes, and designer flip-flops.
Garden and Patio Items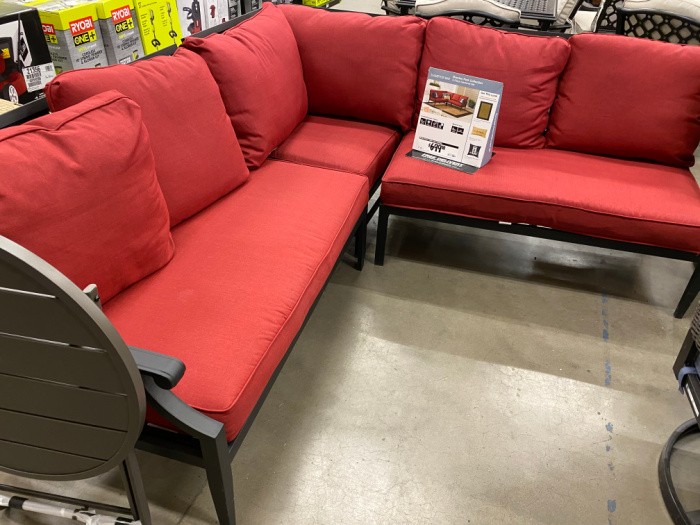 This is a great month to pick up an outside table and chairs set or those outside rocking chairs you have been wanting. These could be about 40%-50% off the original price. The stores are looking to clear out the summer fun items and getting ready to stock space heaters and fireplace inserts.
Tools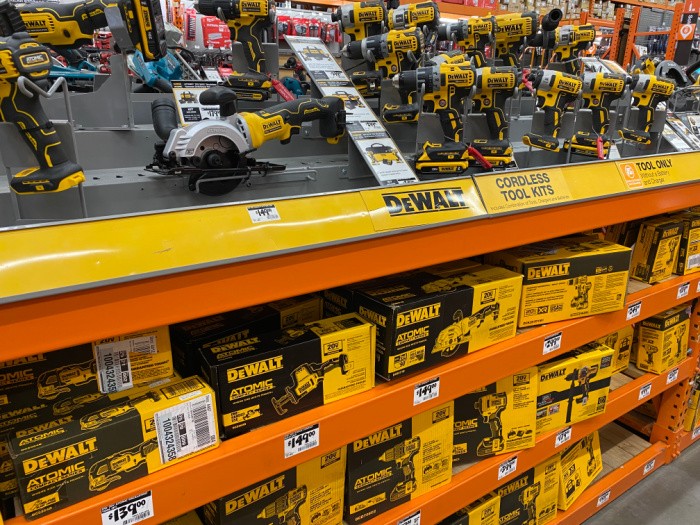 Because Father's Day was in June, you will now see specials on the tools the stores have stocked up on and didn't sell as expected. Grab those tools you need to start that project you have been needing to do. Mark and I saw the Craftsman tool display, boy did that bring back some good memories. We helped build out many basements for family and friends with Craftsman and DeWalt tools over the years.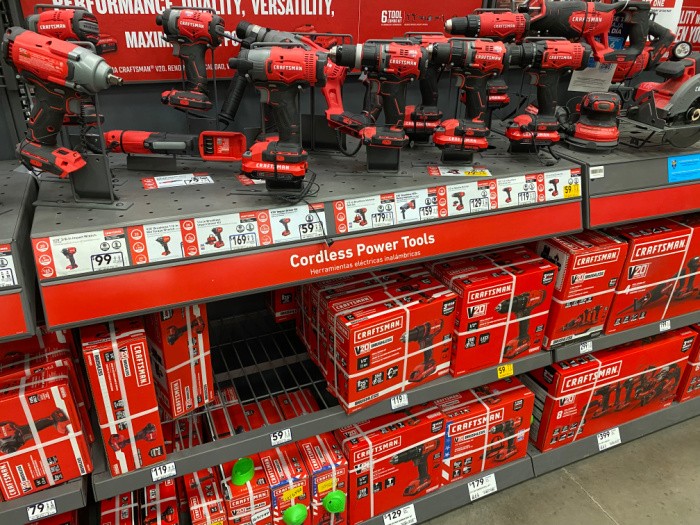 Sunscreen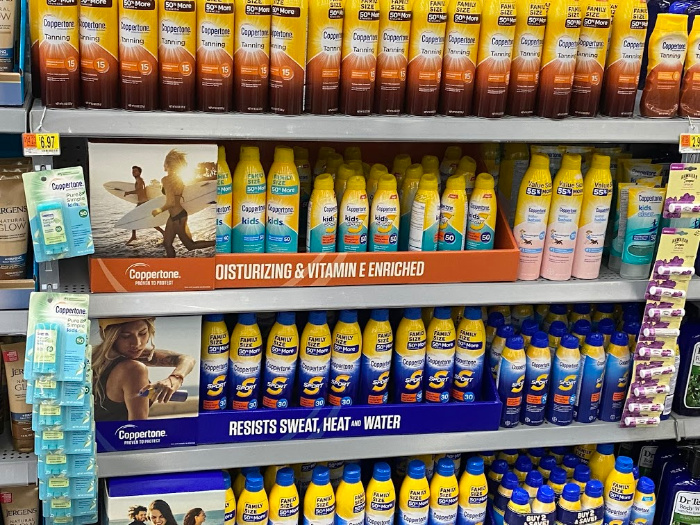 You probably know how expensive sunscreen can be. I stock my hall closet big time for family and guests. Every once in a while I see it for 30%-50% off the retail price. Because we used to live in Southern Utah (the desert), I had plenty of sunscreen in my pantry since I didn't want anyone getting sunburned. I've always felt it's critical to have several containers on hand. Check your mailbox for coupons to Target and other local stores. My favorite brand is Aveeno 50 SPF. I go right to the section where it's marked down every July.
School Supplies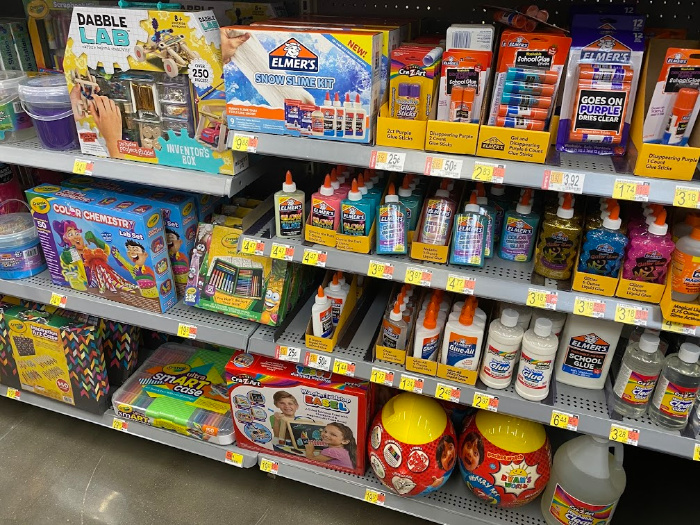 If you have kids going back to school, July is the first month to stock up for school while the best supplies are fully stocked on the store shelves. You will see rock-bottom prices on items you need to fill those backpacks. The prices will go back up the closer it gets to the first day of school because the supplies will be depleted. It's all about supply and demand.
You will see binders, calculators, pencils, pens, paper, pencil boxes, etc. They will also have glue, glue sticks, and other necessary items on sale!
What to Stock Up On Each Month:
Unique July Holidays
July 1: International Joke Day
July 2: World UFO Day
July 3: Eat Beans Day
July 4: Independence Day
July 5: National Apple Turnover Day
July 6: International Kissing Day
July 7: Chocolate Day
July 8: National Blueberry Day
July 9: National Sugar Cookie Day
July 10: Teddy Bear Picnic Day
July 11: National Blueberry Muffin Day
July 12: Pecan Pie Day
July 14: Shark Awareness Day
July 15: Cow Appreciation Day
July 16: Fresh Spinach Day
July 17: Peach Ice Cream Day
July 18: National Caviar Day
July 19: National Daiquiri Day
July 20: National Ice Cream Soda Day
July 21: National Junk Food Day
July 22: Hammock Day
July 23: Vanilla Ice Cream Day
July 24: Tell an Old Joke Day
July 25: National Chili Dog Day
July 26: All or Nothing Day
July 27: Take Your Houseplants for a Walk
July 28: National Milk Chocolate Day
July 29: National Chicken Wing Day
July 30: National Cheesecake Day
July 31: National Avocado Day
Final Word
I hope today's post helps you with what to stock up on in July. It's a great time to buy those items we need at the very lowest price available this time of the year. May God bless this world, Linda
Copyright Images: Shopping Basket Deposit photos_51821091_xl-2015, Hands with pink piggy bank Deposit photos_32884157_s-2019