What To Stock Up On In December
Today, it's all about what to stock up on in December. Oh, how I love to save money on items I need to keep our home flowing the right way.
December is a great month to stock up on so many items we all need. Let's get started saving money right now. Some things are in short supply, I have seen that myself.
It's interesting to note that most businesses have over half their annual sales from October through December. So, they need to unload some items to be ready for the new items coming in January.
What To Stock Up On In December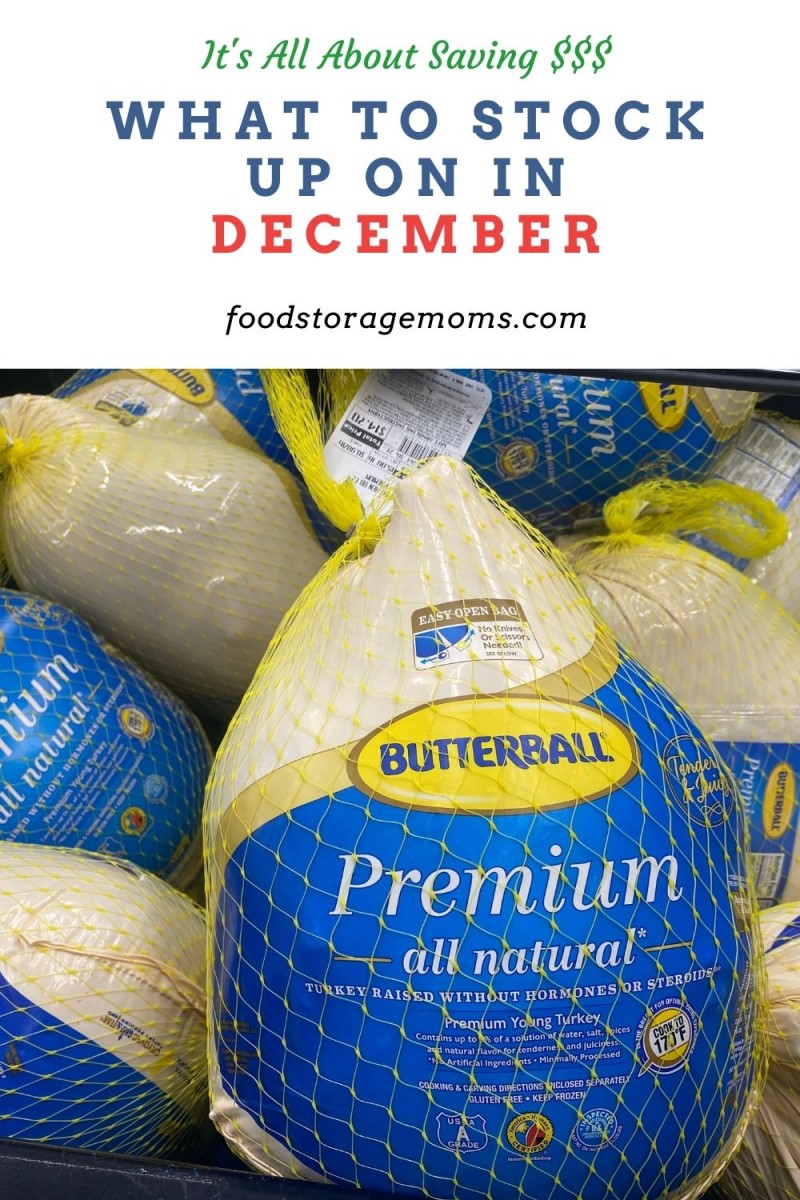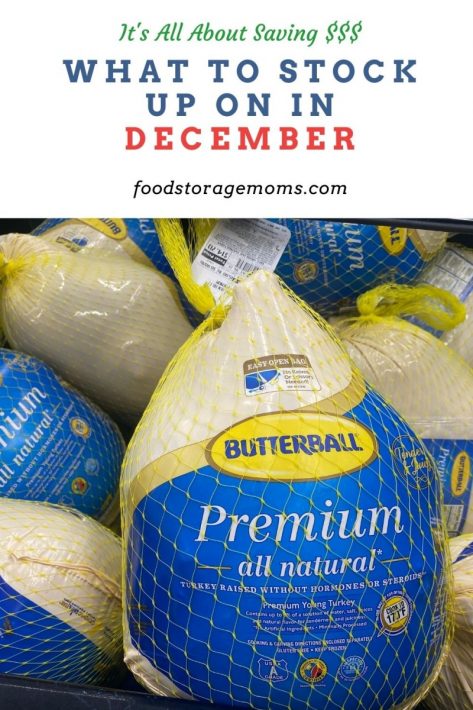 Baking Items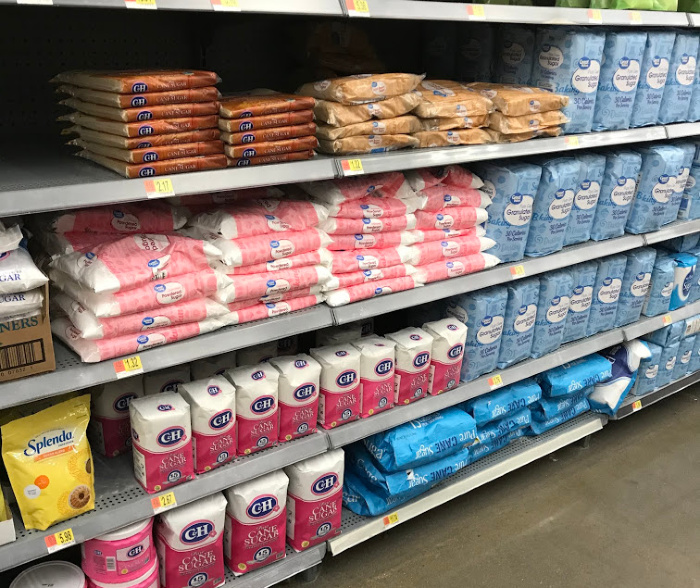 Be sure and look for some baking items you need to stock your pantry. The two top items that will be cheaper this month are flour and sugar. Please only buy the amount of flour you can use in 12 months or so. That's the safest shelf-life for white flour.
Sugar will last indefinitely if it stays dry in an airtight container. I know a lot of us are cutting back on sugar, but if we have a long-term grid down, sugar will be our new best friend.
We can bake cookies, cakes, bread, and so much more that we can sell or barter with, besides knowing we have the food to keep our family full.
In some areas watch for clearance on flour and sugar because once the temperatures get too hot, some people stop baking altogether. This is a great time to stock up on baking items.
Cake Mixes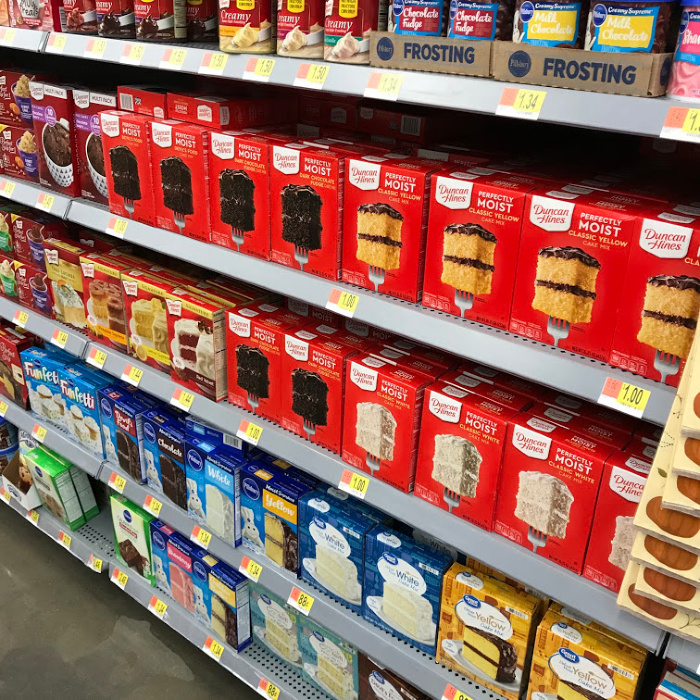 My favorite cake mixes are Duncan Hines. I use them as a base and add some really good stuff to add flavor and texture to the cake. If you haven't made my chocolate cake you may want to try making it.
Plus, my mother taught me a secret on how to make your cakes really moist. I love a moist chocolate cake.
I have seen my favorite cake mixes for .75 to .95 cents for each box. This is a great time to stock up on your favorite ones. Here's the deal, you can volunteer to take a cake to a party because you'll already have the mix ready to go on your pantry shelf.
Canned Food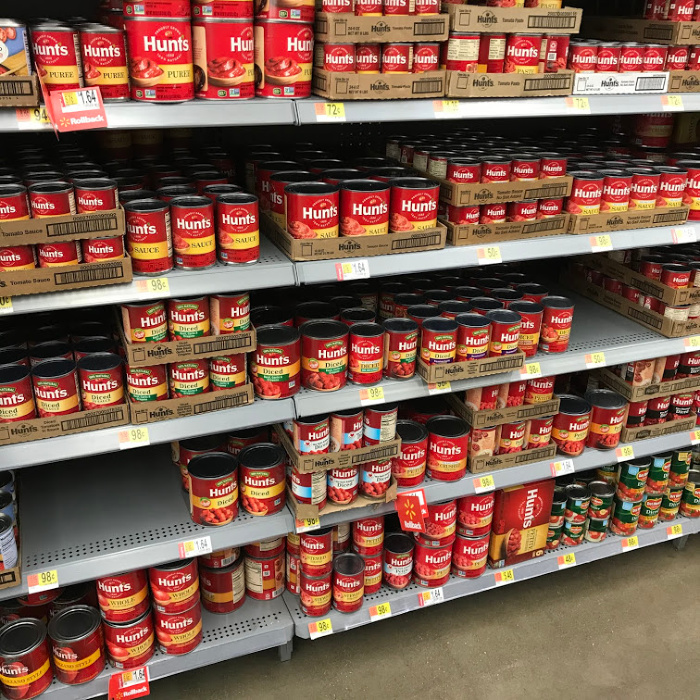 Let's make it a point to fill our pantry with some canned food items you and your family will enjoy all year long. If by chance you don't use them up before they expire, you can donate them to your local food bank.
If you missed my post on which ones I suggest you stock, check out Canned Food I Recommend
Some of the basic ones are vegetables and fruits. It's nice to have a few cans of food we can save money on and eat right out of the can if we need to. Be sure and keep a few can openers on hand.
Garden Seeds
I want to encourage you to stock up on garden seeds anytime you have a little extra money. My heart and gut are telling me we must produce more of our own food. We don't need several acres to grow food, yes, it would be nice. Mark and I have 4-foot square raised garden beds. I raise potatoes in large pots. It doesn't matter about the quantity of food, it's the quality. We can grow food in pots, bags, or any container with drainage.
We all need to keep garden seeds so we can grow our food. My favorite place to buy my garden seeds is SeedsNow I have two of these containers below. They are perfect for storing my garden seeds. Photo Case 4″ x 6″ Photo Box Storage and my label machine is easy to use to organize my entire house. Brother P-Touch Label Maker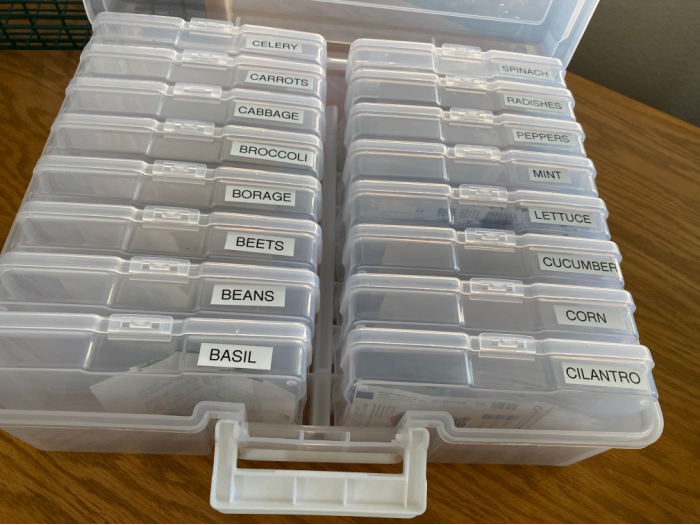 Christmas/New Year's Eve Items
If you're big into playing board games, watch for games that go on sale. My favorite game is Clue, and it was sold out. But there were plenty of other choices the day I checked.
It's a great month to stock up on stocking stuffers at the lowest prices available. Just think about small tubes of toothpaste, toothbrushes, deodorant, shampoo, and conditioners.
We may as well fill those stockings with useful items over things we will toss two days later because they are broken or food items that spoil.
Watch for paper plates, cups, and tablecloths with a holiday theme for both Christmas and New Year's Day. You will see them drastically reduced at the beginning of the month, so buy them when you see them on sale.
The closer we get to the actual day, the prices go up because they are in short supply.
After Christmas, you will see great markdowns, but the choices will be limited. So, if you have your heart set on a certain theme, snatch them with the first markdown.
Keep your eye on crackers that are marked down just in time for greeting friends and family on Christmas and New Year's Day. Serve the dips you make or the ones you buy along with the crackers, it's a win-win.
Thanksgiving Leftovers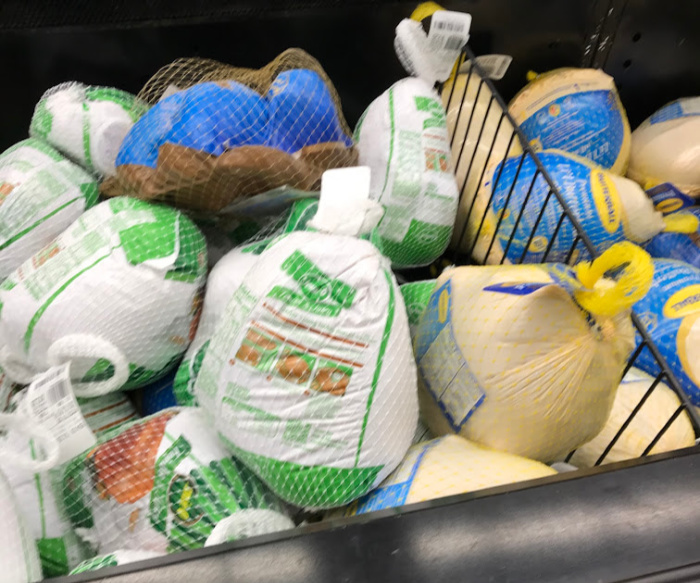 You will see all those Thanksgiving turkeys on sale because most people want ham or prime rib for Christmas. This is a great month to watch for a spiral ham or regular ham that will be cut in price as well.
Just think, you could make a ham dinner, ham sandwiches, and ham soup. You gotta love the options.
You can also stock up on some turkeys for your freezer. Last year I saw them get down below .50 cents a pound. If you have room in your freezer you may want to grab some.
Instant Potatoes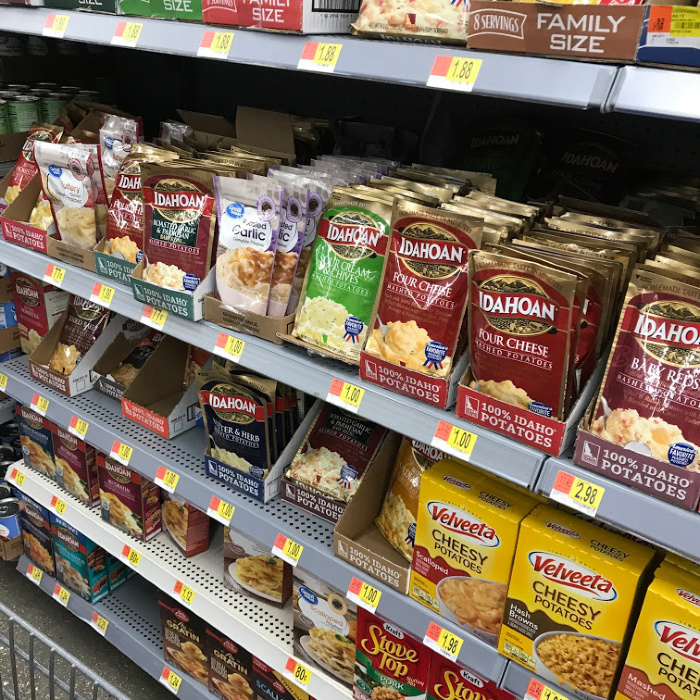 Check the instant mashed potato aisle, as well as the ready-made mashed potatoes in the refrigerated aisle. I stocked up on StoveTop stuffing, it's one of my favorites. They are super cheap this month.
Christmas Trees/Decorations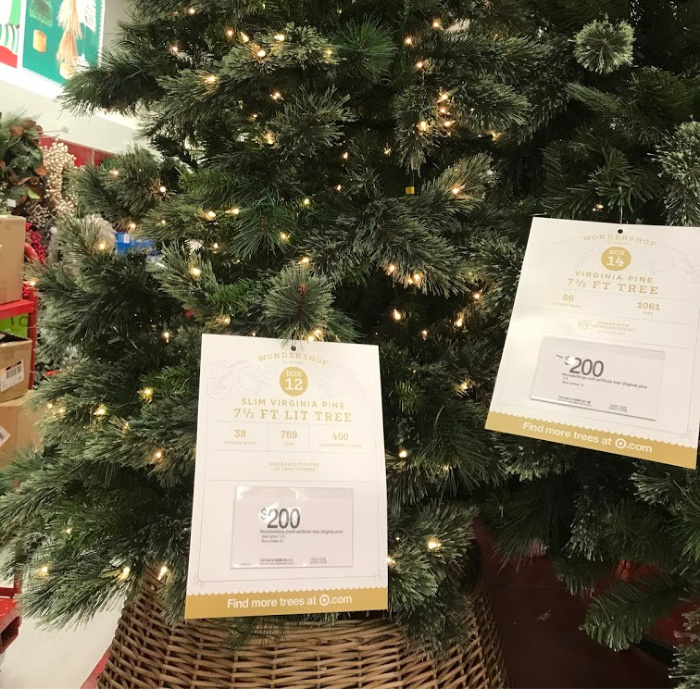 Last week I saw some Christmas trees marked down 40-50%. For some reason, people have been putting their trees up early. I'm guilty of that this year.
When I went to Target a few weeks ago there were so many trees, and now there are limited choices. I'm not sure we will see many artificial trees left after Christmas, at least where I live, that is 70-80% off.
You can get so many decorations right now at 40-50% off and it's only December 1st! If you buy in December you will find so many great buys on Christmas decorations of all kinds.
The Christmas lights are marked way down, put them in your emergency stash if they are 60-70% off, right?
Cosmetics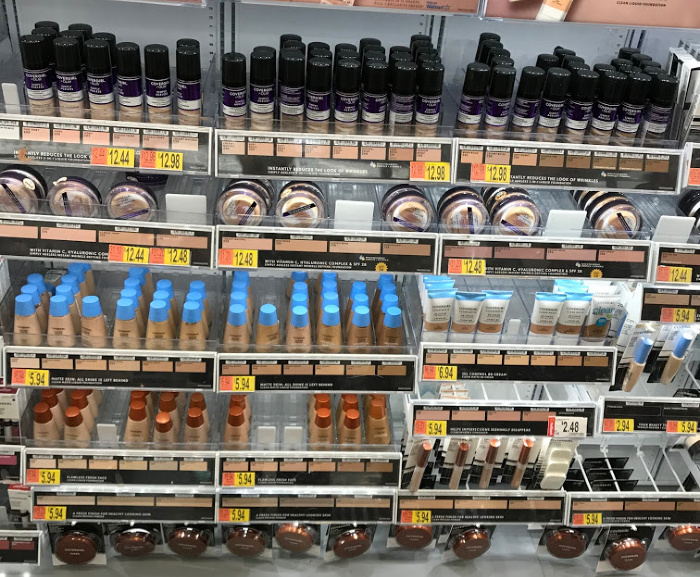 I'm not big into cosmetics, but I know a lot of people are, and you may as well save money on them. Look for those buy-one-get-one-free coupons this month.
I'm talking about eyeliners, mascara, blush, and lipstick. Take a friend and split the cost. Or just stock up on the ones you use the most. Some companies are giving away free items even with the buy one get one free.
Some of the more expensive cosmetics that don't usually go on sale will have discounts of 30-40% off. This may be to entice people to get dressed up for that holiday party coming up.
Frozen Pies/Pie Crusts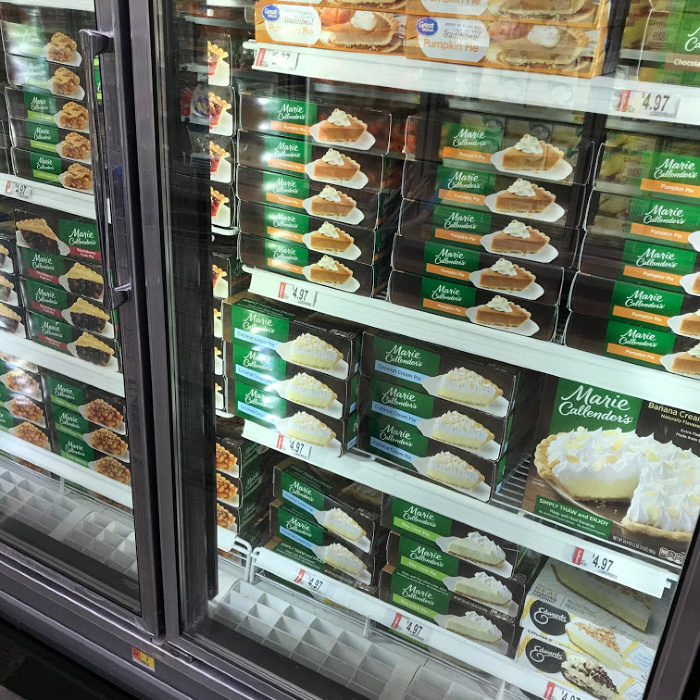 Oh my gosh, I saw some pies today that were frozen and all you do is serve them after thawing. There were some that you do need to bake them. How easy is that? I may have to go back and get one of those Key Lime pies.
Thank goodness, whipping cream will start going down in price. I picked up a pint of organic and it was $5.49. Yep, I put it back and went for the non-organic. Eventually, I hope all products will become organic.
I'm a huge believer in organic, don't get me wrong, but not when the cream is twice the price. I have to think again before paying the higher price. Luckily, now the whipping cream will be cheaper and I can pick up some organic for less than $3.00 a pint, fingers crossed.
Kitchen Items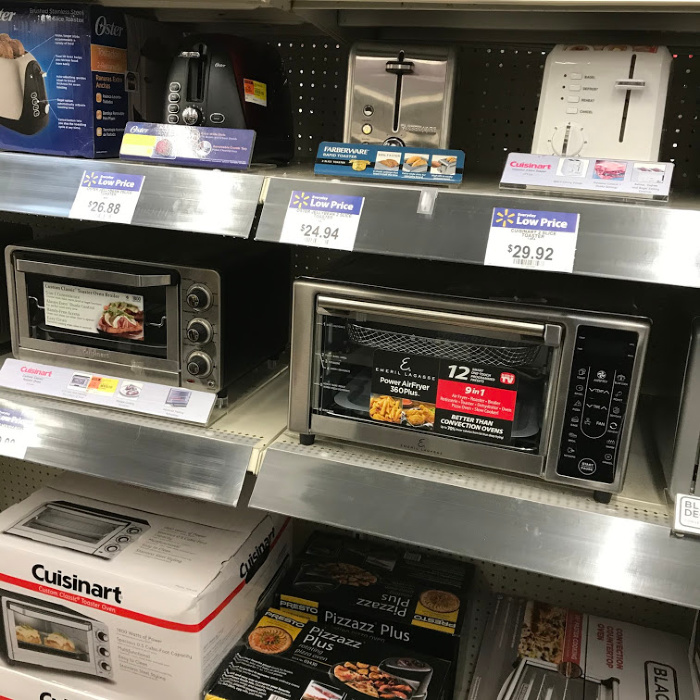 Kitchen items are definitely my weakness, probably since it seems like I spend most of my day in the kitchen. This is a great month to pick up a new hand mixer, toaster, coffee maker, can opener, pressure cooker, or whatever you feel is needed to complete your kitchen stash.
They will all be on sale, so grab some for gifts. Not just Christmas gifts, but for wedding and birthday gifts as well. Or if you have a child or grandchild going off to school, they may need a hand mixer or a toaster.
Toys
On the first of the month, many of the stores will have coupons. Often emails are sent letting you know about discounts on toys in the toy department. You may even see coupons to buy one toy and get one toy free, of equal or less value.
Be sure and sign up for emails with your favorite retail stores because sometimes you will hear about pre-sales that the rest of the world doesn't know about.
You may even be able to save another 10% if you sign up for your favorite retail stores' app. Some stores give you a discount if you order an item online, pay for it ahead of time, and pick it up at their customer service counter. It's a win-win for saving money and time.
Wrapping Paper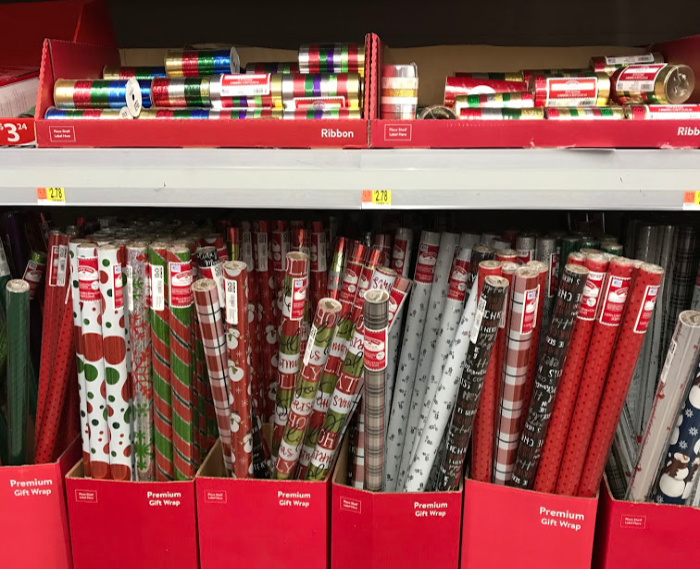 December is a great month to stock up on wrapping paper. Yes, you will find a lot of Christmas designs, but it's also a good time to pick up plain colors for other holidays. Here are some wrapping paper storage containers.
You may not see pastels this time of year, but you will see white, red, and shades of green. White wrapping paper is great for wedding and graduation gifts.
If ribbon goes on sale, stock up on Tulle since it goes with those paper bags with handles. It's also perfect for dressing up a gift box with plain-colored wrapping paper.
Unique December Holidays
December 1: Eat a Red Apple Day
December 2: National Fritters Day
December 3: National Roof Over Your Head Day
December 4: Wear Brown Shoes Day
December 5: Bathtub Party Day
December 6: Mitten Tree Day
December 7: Pearl Harbor Day
December 8: National Brownie Day
December 9: National Pastry Day
December 10: Nobel Prize Day
December 11: National Noodle Ring Day
December 12: Poinsettia Day
December 13: Ice Cream Day
December 14: Roast Chestnuts Day
December 15: National Lemon Cupcake Day
December 16: National Chocolate Covered Anything Day
December 17: National Maple Syrup Day
December 18: Bake Cookies Day
December 19: Oatmeal Muffin Day
December 21: Humbug Day
December 23: Festivus
December 24: Christmas Eve
December 25: Christmas Day
December 27: National Fruitcake Day
December 28: Boxing Day
December 29: Pepper Pot Day
December 30: Bacon Day
December 31: New Year's Eve
Final Word
Let me know what you find this month at clearance prices. Also, let me know what items you feel should be included in my "what to stock up on in December" post today. If you saw some other bargains, I will add them.
Please keep prepping and take stock of your food storage. Thanks again for being prepared for the unexpected. May God bless this world, Linda
What To Stock Up On Each Month:
Copyright Images: Deposit photos_95115104_m-2015, December Christmas Calendar AdobeStock_234388405 by MagicalKrew, December Calendar AdobeStock_300721018 by New Africa