Why Do We Have Christmas Trees?
Have you ever thought to yourself, "why do we have a Christmas tree every year during the holiday season?" I understand, not everyone has a Christmas tree or even celebrates Christmas.
I've done a little reading and want to share in today's post what I learned about celebrating Christmas and the tradition of having a Christmas tree.
Since celebrating Christmas has been a tradition for most of us all our lives, I think we tend to take for granted the celebration has been around for many centuries. The truth is, from a historical perspective, Christmas celebrations are relatively new, particularly in the United States.
Of course, having a Christmas tree is only one of many traditions that come with the annual celebrations. But more about that in a minute.
Long before Jesus was born, people throughout the world celebrated the changes in seasons as the different solstice periods came and went. Even during the cold winter months, people in the various European countries celebrated the lights of winter and the births of family members and farm animals, and the prospect of a new beginning with spring just around the corner.
As a matter of fact, in the Scandinavian countries, and particularly in what would become Norway, they celebrated what they called Yule in late December as they looked forward to longer daylight periods as the sun made its appearance for longer periods each day.
Here in the US, Christmas had a shaky start as people debated the appropriateness of a celebration for the birth of Jesus since they didn't want even the hint of any Pagan influence or rituals in their Puritan communities. It wasn't until June of 1870 that Christmas was formally declared as a national holiday.
Evergreen Foliage
As for the use of "evergreen" foliage to commemorate important events or times of the year, even before Christianity was an established religious following, people celebrated the winter solstice by hanging evergreen boughs over windows and doors.
They thought the plants that stayed green all year long were strong enough to fight off witches, evil spirits, ghosts, and even illness.
The evergreens were also a family of plants that reminded people that the sun would again make a return and make it possible for all plants to grow and usher in a new season.
History tells us that ancient Eqyptians, early Romans, and the Druids of Northern Europe each had Gods they worshipped who seemed to hold in high regard evergreen boughs as signs of fruitful lives, even everlasting life.
They often would bring various types of evergreens into their humble homes to remind them of what their Gods had done for them during the year.
It was the Germans as a group of devout Christian believers who would decorate these boughs or trees and bring them into their homes as a sign of devotion to the Christchild.
Some have believed that Martin Luther was one of the first to add candles to the trees. Many settlers in Pennsylvania during the early 1800s were immigrants from Germany, and they brought with them their traditional tree decorating during the holidays.
Not that that tradition carried over to other locations at first. The New England Puritans felt that bringing a tree into the home as part of the Christmas celebrations was actually a pagan mockery of Christmas.
An early leader in the New England area, William Bradford, did all he could to have anything that appeared to detract from a worshipful approach to honoring the birth of the Christchild should be banned.
The late 1800s into the 1900s
By the late 1800s and into the early 1900s the popularity of what we call Christmas trees was spreading throughout the US and its settlements. Most decorations were homemade "do-it-yourself" ornaments that incorporated the use of cookies, nuts, apples, and other common items found around the farm-base communities. Some of those traditions continue today.
I quote, History of Christmas Trees, "Modern Tannenbaum (Christmas trees) are traditionally decorated in secret with lights, tinsel, and ornaments by parents and then lit and revealed on Christmas Eve with cookies, nuts, and gifts under its branches."
When I was younger, we always had a freshly cut Christmas tree, where we had to fill the green tree stand tray with water and hoped the dog wouldn't drink it.
I'm not sure when artificial trees came about, but I remember my family had a silver artificial one with colored lights that would change color every few minutes.
So, although we have all thought the Christmas tree was based on a Christian foundation, long before any religion, people had trees and plants that stayed green all year, hence, the word evergreen and all the related decorations.
Why Do We Have Christmas Trees?
Some of you may know, Mark and I sold our home in Southern Utah, and we will be living with our daughter (this is her Christmas Tree) until our home is built.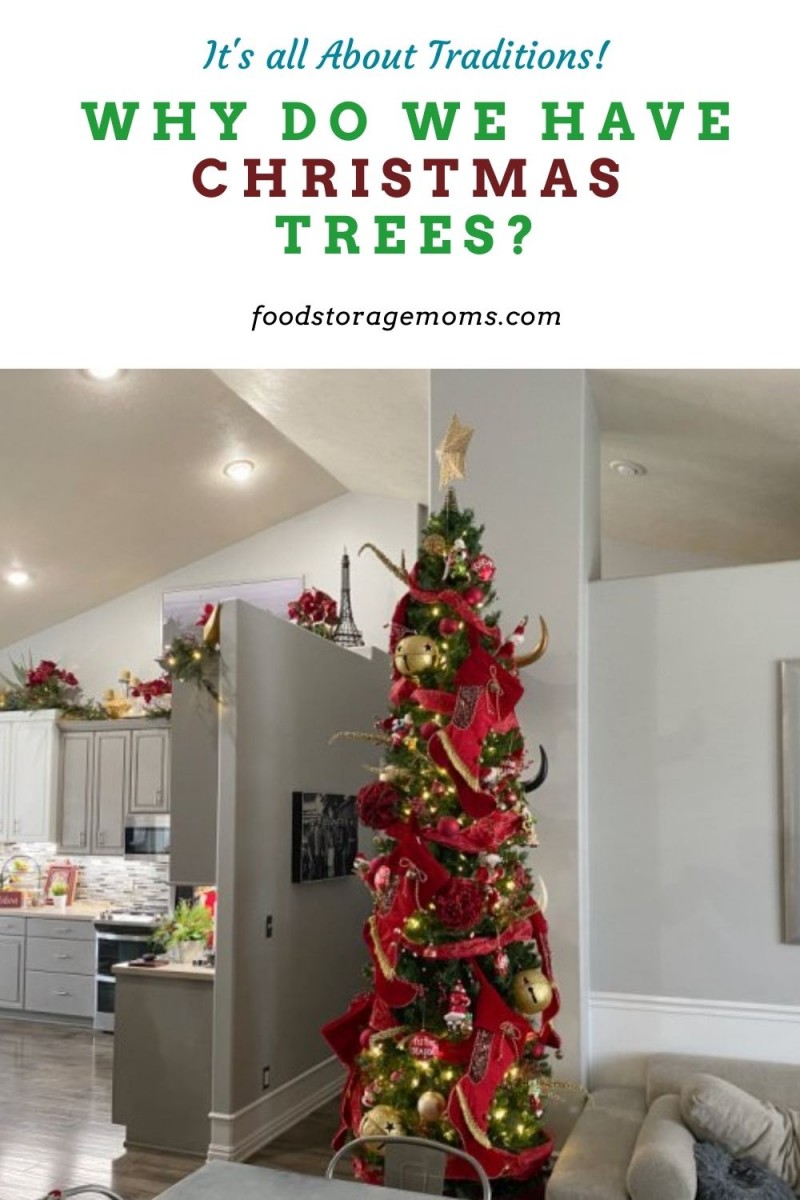 My mother made this ceramic tree for me back in 1976. I have gifted it to my daughter, Heidi, and it will be passed on to her daughter, Mekall. I love heirloom things like this, don't you?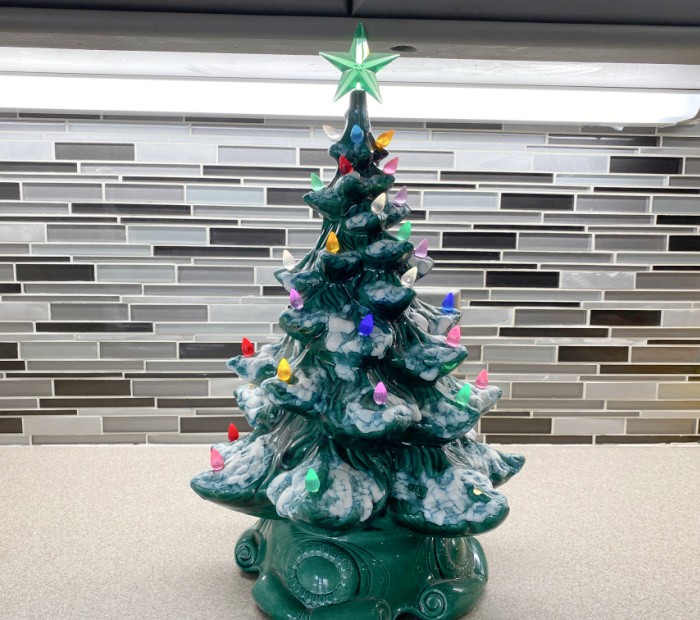 Christmas is one of my most favorite times of the year. We used to put out a lot of decorations and even got a permit to cut down a fresh tree from time to time.
The whole process of making ornaments with our kids was a real blessing over the years. With our new home, we'll have to see how much decorating can be done.
Part of the joy of Christmas is the time we share with family and friends. That sharing includes delicious meals and appetizers that can be enjoyed. That's why I've made it a point to put together a bunch of posts the past couple of weeks that included recipes for a variety of cheese balls and dips.
My Christmas Appetizers
Final Word
I hope you enjoyed my post today about why do we have Christmas trees? I want to thank all of you for following me and commenting. I'm so grateful for all of you and consider my readers some of my most precious friends.
May all of you enjoy a Merry Christmas, Happy Hanukkah, and Happy New Year! May God Bless this world, Linda