The Best After Christmas Sales
Today it's all about the best after Christmas sales. Most people see sales signs in store windows before Christmas and assume they're getting the best deal possible. Sure, you want to have gifts for your loved ones to open on that particular day, but did you know that the best sales usually come after Christmas?
If you won't see some relatives until after Christmas, or if you were thinking about buying anything for yourself, wait until after the 25th. You might actually start your Christmas shopping for next year right now if the items aren't the type that will be obsolete or go out of style. If you're willing to wait, you can receive steep discounts on items that were just regular prices a few days before Christmas.
Some of your favorite stores might offer the best sales that you didn't know about! In case you missed this post, Old-Fashioned Vintage Christmas Candy Recipes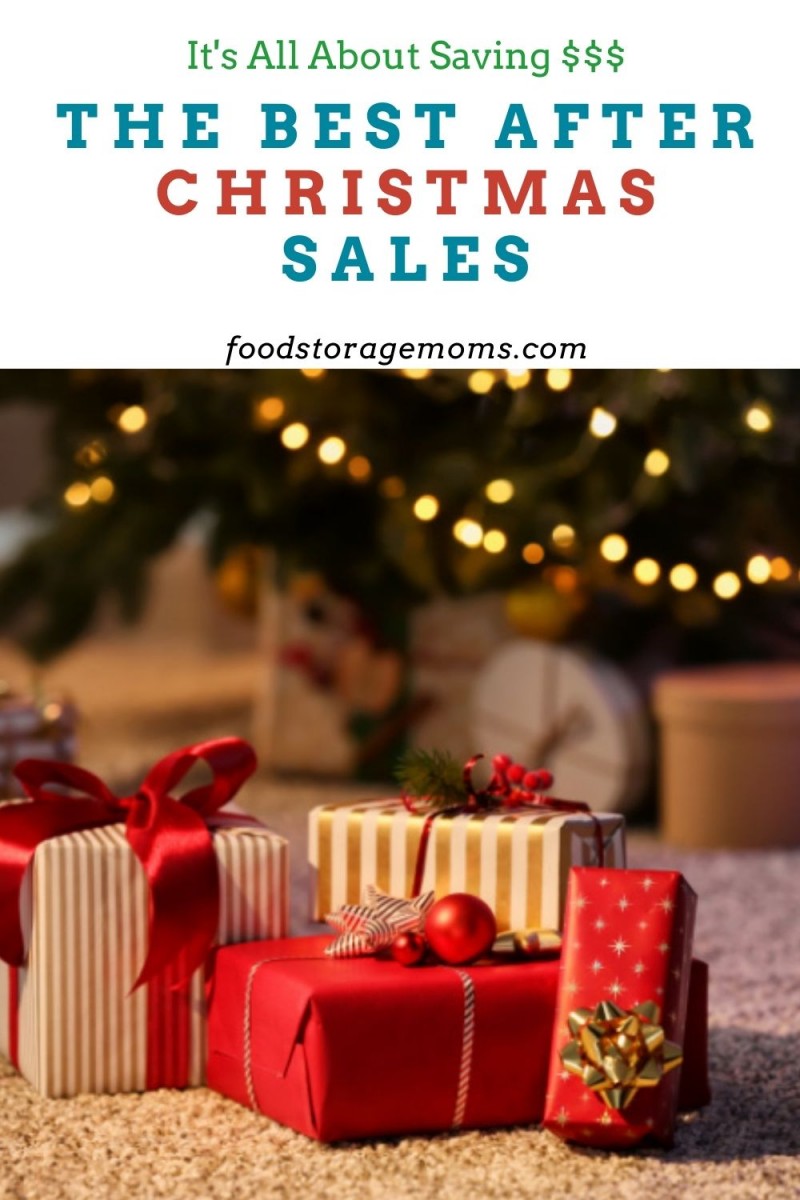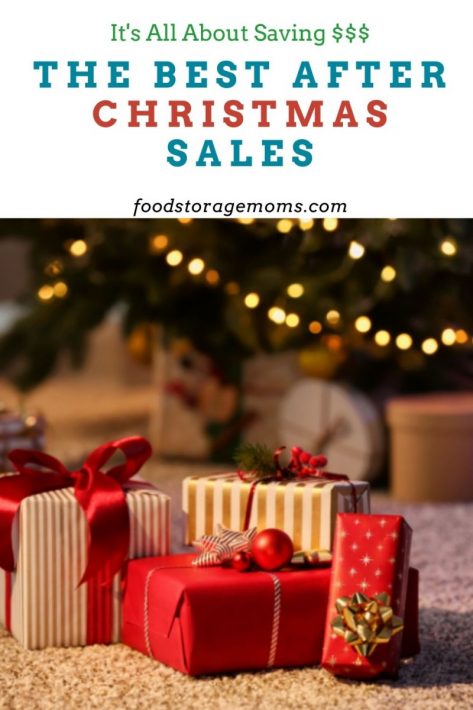 The Best After Christmas Sales
Adidas
Adidas has an annual end of the year sale that takes place right after Christmas and typically lasts until the beginning or middle of January. During the sale, you can get up to 50 percent off some of your favorite products, including t-shirts, shorts, hooded sweatshirts, sneakers, and even cologne! It's worth it to visit an Adidas store or check out their website during this time to see which items you can get for the best prices.
American Eagle
If you regularly shop at American Eagle, wait until after Christmas to get your clothes. The store hosts a sale after Christmas that can help you save up to 30 percent off all jeans in different styles and sizes.
You can also get an additional 60 percent off all clearance items. Don't hesitate to check that clearance section. It often consists of clothes that no longer fit with the season. If you buy them now, you can save money and wear the clothes when the weather changes!
Amazon
Who doesn't love a good Amazon deal? It's common for different small businesses that sell through Amazon to offer sales after Christmas. However, Amazon itself typically provides at least 40 percent off their popular Echo Dot and Kindle products.
Each year, they're offering something neat at a deeply discounted rate. Make sure you're browsing the site and comparing prices to determine when the prices for items are dropping. It's how you'll get to catch the best sale prices possible.
Walmart
Get what you need from Walmart after Christmas. All stores typically have the same end-of-season clearance sale. During the clearance sale, you can save up to 70 percent on select items.
If you download the Walmart app, it's easy to scan things through your phone while you're browsing the store. Walmart is known to have lots of hidden clearance items, so you may end up pleasantly surprised over what you find at large discounted amounts.
Ulta
Beauty gurus and makeup lovers can rejoice at Ulta's after-Christmas special sale. The price for all holiday-themed items gets drastically reduced. You can also spot discounted prices on many standard products in the store, including shampoo, conditioner, foundation, beauty serums, and so much more.
If you're looking to try new products, or want to stock up on some of your favorites, the best time to go to Ulta is right after Christmas. You can often pair the discounted deals with coupons to save even more.
Target
Rush over to Target to check out their markdowns that take place the day after Christmas. All holiday items are half off starting December 26th. Five days after Christmas, those items often drop even further to a generous 70 percent off.
You can continue to go in-store to get the best deals on items, but Target may also offer great discounts on products available on their website after the holidays. If you'd like to stock up on holiday-themed products that you can use next year, it's the perfect time to get them.
Best Buy
You might think going to Best Buy on Black Friday is the best way to get a great deal on all your electronic appliances, but that may not be true. While you can get some good deals on Black Friday, on many items the best sales take place after Christmas.
Best Buy is known to offer significant markdowns on smartwatches, televisions, laptops, and other electronic devices. If you need a new laptop, want to get a smartwatch, or are looking into getting a new television, wait until after Christmas.
You can get what you need at a much lower rate. You can also visit the Best Buy Outlet for even better deals!
Dollar General
If you have a Dollar General in your area, head over to the store to get steep discounts on holiday items. Christmas items are available at up to 70 percent off, which you can save and use for the holiday season the following year.
Besides getting discounts on Christmas items, you'll notice markdowns on toys and bath sets that are typically gifted during the holiday season. Make sure you download the DG GO app on your phone and clip any coupons.
Along with the deep discounts, you can use the coupons to save more money. If you shop at Dollar General on Saturday, you can also save $5 on any purchase of $25 or more.
Why It Makes Sense to Shop After Christmas Instead of Before
No matter how much money you have, there's nothing wrong with saving more of it. If you could get the same item at a drastically reduced price, would you still want to pay the initial total cost? Definitely not!
If you're going to see loved ones after Christmas instead of on the 25th, you're going to have the perfect chance to get gifts for the family at lower prices. Who wouldn't want to save big while still handing out gifts to loved ones?
Another thing to check out is whether your favorite store has a "price matching" policy. Many stores don't want to lose your business, so they'll match the price at a competing store. Just be sure to take the advertisement or coupon with you to verify the lower price.
Final Word
Who doesn't love to get a good deal? When you're shopping at some of your favorite stores, you may like to find items on sale or use a few coupons to save money. Another good way to save significant time is to shop right after Christmas.
Stores often look to get rid of their inventory, so they start lowering the price of different items to get them off the shelves to make room for new inventory. Lots of stores offer these deep discounts, including the ones mentioned above.
Which stores would you like to go to after Christmas to get the best deals? May God Bless this world, Linda
Copyright Images: Christmas Gift Boxes AdobeStock_218788064 by Pixel-Shot