How To Cook Beans and Save Money
Have you often wondered how to cook beans? I'm talking about white, pinto, black, kidney, and garbanzo beans. There are so many varieties, and I'll talk about these today. I eat beans literally every day. I love bean burritos plain without any cheese served on a flour tortilla. I also buy cans of beans, every kind of bean.
I buy vegetarian pinto refried beans by the case as well. I wrote a post a few months ago about how to cook beans in four different ways. I put the link below in case you missed it. The reason I am writing this post today is that I posted something on my Food Storage Moms FaceBook page about "throw an extra can of beans in your grocery cart this week." It's called food storage. I hope this updated post helps a family or two.
How To Cook Beans and Save Money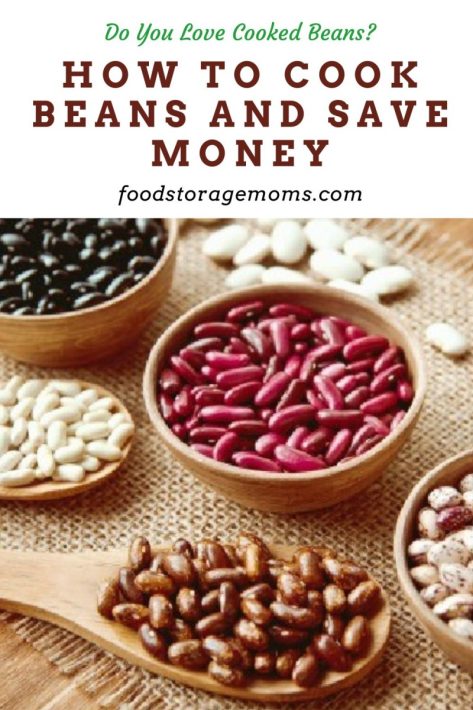 Well, I received comments that some people stockpile these beans and have no idea how to cook them. I had to remind myself that Mark and I grew up dirt poor. Although we didn't know what the word poor really meant until years later. We both grew up on beans. I began to wonder, am I the only one in the neighborhood besides my friend Lyn A. who knows how to cook beans from scratch? This scares me, I mean it really concerns me.
Like-Minded Neighborhood
Do you remember me asking you how we all need to live in a like-minded neighborhood, this is one example.
I went to a luncheon in the neighborhood last week, and of course, I just had to ask the question: "Does anyone at this table know how to cook beans, you know out of a bag, not a can?" I think I caught the group off guard, most said they don't eat beans. I thought to myself, WHAT??? Am I the only one at the table that can cook and eat beans? It's okay, I get it. I just don't understand why they don't know how to cook beans. I sure hope they know how to cook rice because I picture all of us eating a lot of beans and rice after a major disaster. Yes, we will have one, I promise.
My Girls Grew Up On Beans
I taught my daughters how to soak dry pinto beans. Yes, I bought them in 50-pound bags. Please note, we didn't cook all 50 pounds at once. We picked through the beans looking for rocks or small chunks of dirt. We used a huge pan, my canning pan. Yep, I missed a chunk of dirt once in the beans, and my daughter, Heidi wouldn't eat our homemade refried beans for years. Yes, years. This is the water bath canning pan I used. When you have six in your family you learn to save money on groceries, right? Ball Water Bath Canner
Cans Of Beans Are Awesome
Now, I buy canned beans in a case or small bags of dried beans. I do have several cases of beans in #10 cans (7 inches tall and 6-1/4 inches in diameter). Some are instant beans that cook for 20 minutes with water, and I have some regular non-instant pinto and black beans. The cooking time could be slightly different depending on the altitude of where you live. Please check your #10 cans, I had to send some back to Thrive Life once because they were not "Instant Beans," they were labeled incorrectly. When I called them a few years ago they quickly replaced them.
The reason I wanted a few cases of instant pinto beans is that they would use less fuel, use less water, and cook faster.
Please remember, the older the beans, the longer they will take to cook. A pressure cooker is great to use for those old beans. If they need more cooking, reset the pressure cooker for a few more minutes and cook them longer. My favorite pressure cooker is Zavor Pressure Cooker (this brand used to be Fagor, my favorite one). Just FYI, I prefer a Zavor over an Instant Pot. They are made stronger than the Instant Pot, my entire family owns Fagor (now called Zavor). The employees bought out the company and kept it going.

How To Cook Beans
I also fill 5-gallon buckets with all sorts of beans. Pinto, white, and black beans are my favorite varieties.
I'm talking about bags of dried beans right now and cooking them on the stove. A small batch is one cup of beans to 3 cups of water. You can make larger batches by increasing the cups of dry beans and the cups of water in the same proportions.
Open the bags and spread the beans out to check for rocks and small chunks of dirt.
Rinse the beans.
Soak the beans overnight covered with water at least 3 inches above the beans. I've found this works best for my style of cooking beans rather than trying a quick soak. Some people will try a hot soak, but having them covered in water all night seems to do the trick.
I drain the beans the next morning and cover them with fresh water at least 3 inches above the beans, adding water as needed.
Bring the beans to a boil and then let them simmer all day or until tender.
Add your favorite items as flavorings and simmer for about an hour with your favorite add-ons. I like to add chopped onions, chili peppers, cumin, chopped cloves of garlic, and chopped cilantro.
Cook Beans That Are Old
If your beans are really old, try pressure cooking them for 60-80 minutes on high. It may take more minutes depending on how old they are. Tip from Cheryl: "One thing you need to do to keep the gas away, is to soak overnight, then drain and add fresh water. Bring to a boil on the stove, drain, and rinse. As you do this you will see the gas come to the surface. Repeat the process until no more or very little foam is seen. Drain one last time and add salt and continue cooking until done. Never add tomato products until then. I have taught many to use beans in ways they didn't know were possible. Excellent source of protein and vitamins. Also, never add baking soda to the beans. It kills the B vitamins. Enjoy!"
As mentioned above, the ratio for cooking beans is 1 part beans to 3 parts water. You lock the lid in place and turn it to "Beans/Chili," then push the high pressure. The time comes up for 30 minutes, but my beans didn't get cooked in the 30 minutes, but my beans are two years old. They may cook in 30 minutes if you have a fresh bag of beans, but these two-year-old beans were not fully cooked within that suggested time. Next time, I'll push 50-60 minutes. I used the natural release to release pressure in the cooker after cooking was complete.
Release on pressure cookers:
Here are two ways to release the pressure, be sure and use a hot pad or washcloth or you'll get burned from the steam. Be sure and read the instructions for YOUR brand. Some recommend you DON'T USE a rag.
1. Natural Method:
After cooking, you'll press the START/STOP button to stop the cooking process. Unplug the unit and wait for the pressure to naturally release….approximately 20-30 minutes. After this time, move the pressure regulator to the vent to make sure all the pressure has been released.
2. Quick Release Method:
After cooking, press the START/STOP button to make sure the unit is completely turned off. Turn the pressure regulator to the vent and allow the pressure to release. Caution! Keep hands and face away from the escaping steam as it is extremely hot and can cause injury. I use a washcloth to cover the release vent when turning it to help me from getting burned by the very hot steam.
Pinto Beans
Soak and cook the beans as instructed above. These are my favorite, I use a potato masher to make my own refried beans. I use these seasonings: add your favorite items and simmer for about an hour with your add-ons, I like to add chopped onions, chili pepper, cumin, chopped cloves of garlic, and chopped cilantro. Some cooks like to add a bay leaf or some parsley. The family likes to add cheddar cheese with the refried beans when we make our Mexican meals, they're delicious together.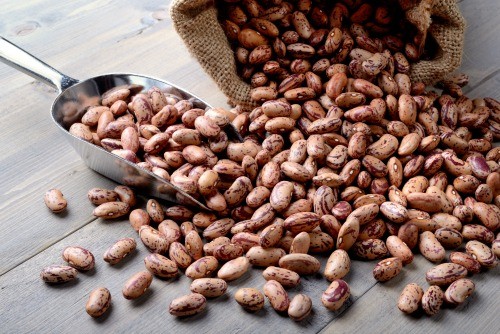 Black Beans
Soak and cook the beans as instructed above. I use these seasonings as shown above: Add your favorite items and simmer for about an hour with your favorite add-ons, I like to add chopped onions, chili pepper, cumin, chopped cloves of garlic, and chopped cilantro (similar to pinto beans).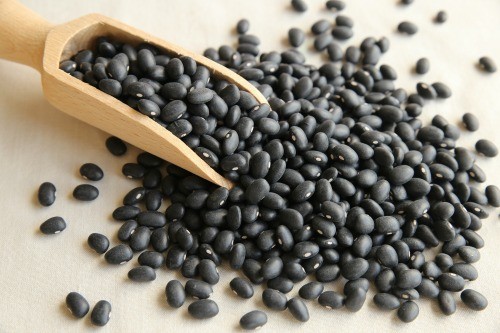 White Beans
Soak and cook the beans as instructed above. I love white beans because all I have to do is add some dehydrated carrots, onions, celery, and a ham hock. Life is good when you cook with a hot bowl of ham and beans for an awesome variety of bean-based soups. Note that there is a smaller version of white beans called navy beans that taste great too.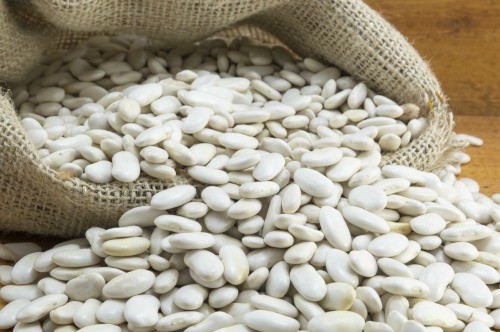 Kidney Beans – Often Referred to as Red Kidney Beans
Soak and cook the beans as instructed above. I love to make these and eat them cold on a salad or add ingredients to make a chili with chopped onions, bell peppers, carrots, and some celery. I try to add a few green chilies when Mark isn't looking. Not really, but I add more to mine after the chili is cooked. Add a dollop of sour cream with some grated cheese, life is good.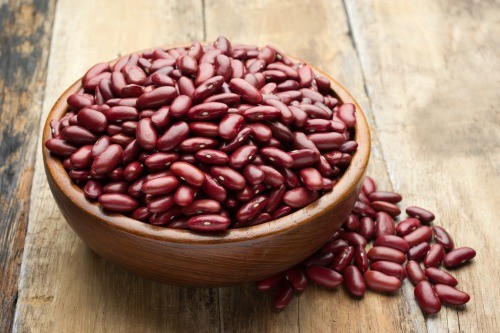 Garbanzo Beans – Also Known as Chickpeas
Soak and cook the beans as instructed above. I use these in chili as well, but I love the beans cold on salads too. I also make yummy hummus with them. Here is my hummus recipe: How To Make Hummus by Food Storage Moms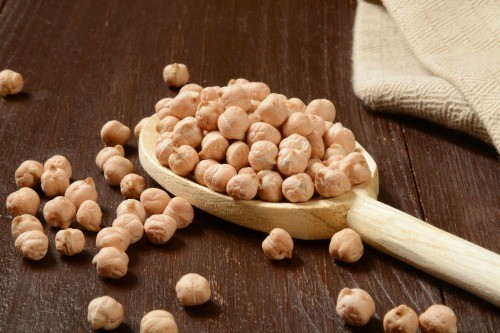 More Beans Recipes
Final Word
I hope you take the time to cook beans from a bag, but also buy beans readymade in cans and serve them with rice or as a side dish. We must learn to cook from scratch and teach this generation how much money they will save on their groceries if they learn to use beans as they plan several meals each week. Takeout is not an option after a disaster hits, the restaurants will be closed and the stores will be empty, trust me, life will not be as it is today.
Thanks again for being prepared for the unexpected, one can at a time is all it takes. If you haven't already, start NOW to build up your food storage stash, and beans are a great way to start. May God bless this world. Linda