35 Things I've Stopped Buying
It astonishes me how much money we throw away each and every single day, and the sad part is we're mostly oblivious to it. Not only are we financially worse off, but our homes are loaded with things that we simply don't need.
I can bet there are at least 10 items that you use each day that you didn't necessarily have to spend so much money on. Any takers?
35 Things I've Stopped Buying
For a while now I've decided to stop wasting my money on things that I could live without. And the things that I couldn't, I looked for ways to make them more affordable. I've come up with a list of things that I could stop buying and/or holding onto. So, in no particular order, here are 35 things I've stopped buying.
1. Items I Can't Afford-It's important to stop living outside of our means by buying things that only provide you with temporary satisfaction and a monthly payment plan that follows.
2. Shoes- No, I'm not saying that you shouldn't ever buy a pair of shoes again, but only out of necessity. This saves you a ton of money and digging through piles of shoes in the closet.
3. Cleaning Products- If you're just as tired as I am of having to buy an assortment of cleaning products to clean a limited number of items or for special uses only, just try to make your own. This way you can be sure that it's natural.
4. Clothing- I'm not recommending that you should show up at work or church in your birthday suit, but spending money on clothing just because you look good in it, isn't the way to go. Like shoes, buy your clothing only as a need comes up.
5. Plastic Bags- Plastic bags are bad for the environment and your pocketbook. Try using reusable sandwich bags to pack your lunches or leftovers. Some grocery stores are charging for bags these days. So don't be surprised when they start to charge you for each bag you need for your groceries.
I bought some reusable grocery bags from Natural Grocers. They are a heavy-duty canvas and washable. Check out the stores you frequent and only buy the good ones that look really sturdy.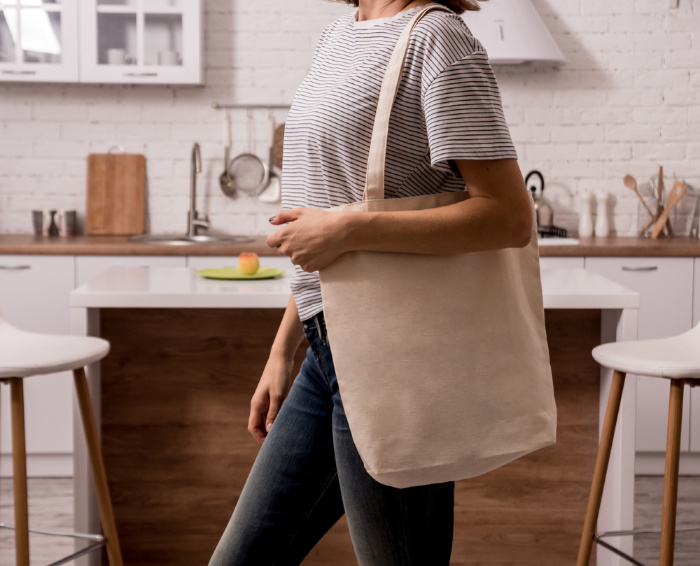 6. Paper Towels- As convenient as paper towels are, make the switch by paying a little more upfront with long-lasting cloth towels. We've actually been using clothe baby diapers instead and washing them for reuse.
7. Shaving Cream-Instead of using shaving cream, you could use soap or conditioner, along with water to provide that smooth and comfortable feel.
8. Gym Membership- When's the last time you actually used your gym membership? Save yourself money by ditching it and working out from home.
9. Magazines-Tired of magazines lying around everywhere? Get your subscriptions by downloading them instead. Be sure to evaluate the ones you actually READ and cut off the rest.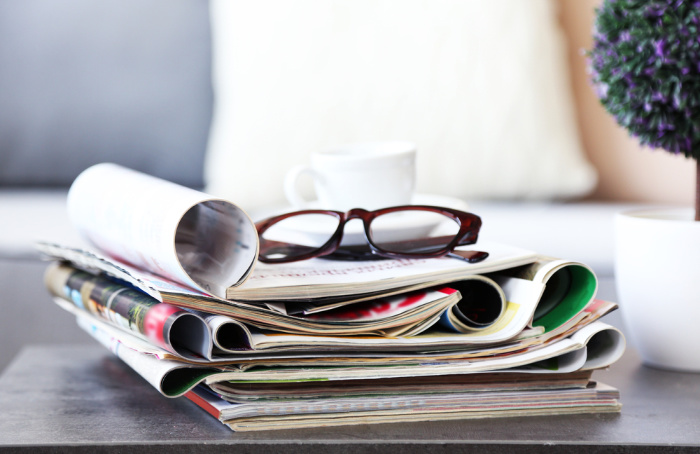 10. Cable T.V-With so many streaming tv services out there that provide you with all your favorite shows and movies, what's the point in continuing to pay your overpriced cable provider? The streaming services aren't free, so check out what they have available and make sure you want what they have to offer.
11. CD's– With everything now switching to digital, there's a long list of music companies that offer you free music to download.
12. Calendar-All phones these days come with a calendar that you can mark with reminders on important dates.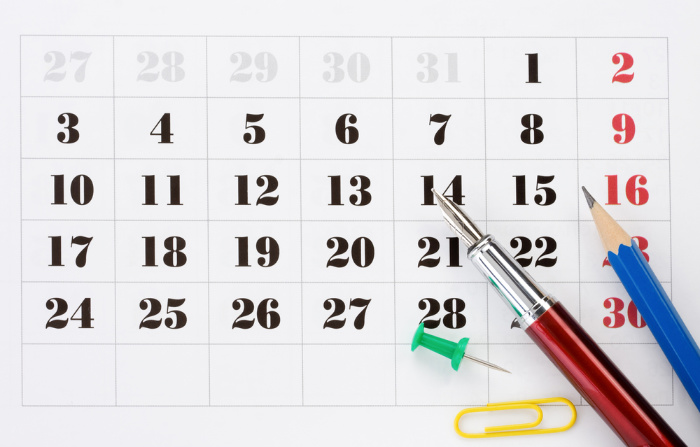 13. Pedicure-Save yourself the money and grab a girlfriend who can help the two of you get the pedicure you're both wanting.
14. Coffee Shops-Spend a few extra moments at home each morning and make your own delicious cup of coffee and keep that extra $5 in your pocket.
15. Greeting Cards- Spending $6-$9 on a greeting card is ridiculous. It takes you about a half-hour or more to make that kind of money at work, so why not create your own card on your own personal time? Another option is to send e-cards. I signed up with a service for unlimited e-cards for a year or more for $18.
16. Makeup- This is another one that you don't have to completely give up, because your husband or boyfriend might raise an eyebrow, but you don't have to purchase so many expensive types. Keep it minimal.
17. DVD's-You probably have a library of DVD's stashed in your home? With Redbox, Roku, Fire Stick, and smart tv's, there's little reason to add to that collection.
18. Water Bottles-This is a huge money-waster over time. Purchase a glass or plastic container that you can fill up when you need to. We have reverse osmosis at our home and just pay to have it serviced once a year. Pretty cheap way to have top quality water at your fingertips at home.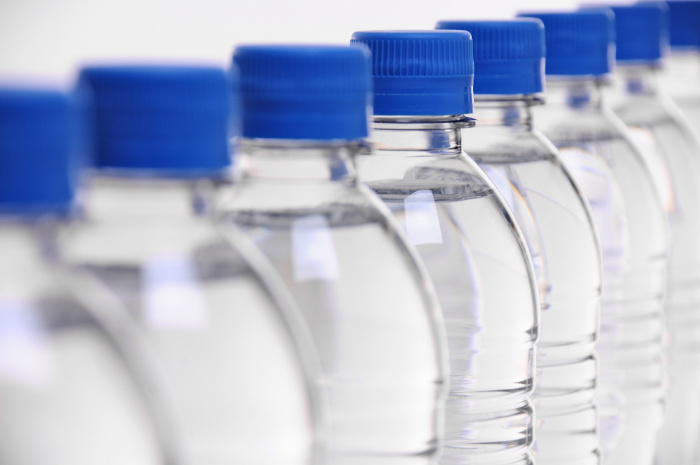 19. Dryer Sheets- Make the switch to dryer balls and save yourself money. They also eliminate unwanted chemicals touching your body.
20. Soda Pop- I've given up wasting so much money on pop (that's not good for me anyway) and resorted to drinking more water.
21. Pre-cut fruits and Vegetables- The grocery store can certainly amp up their prices on pre-cut fruit and vegetables. Pay far less and spend only a few moments doing it yourself.
22. Apps-Why waste money on apps when there are so many good ones that don't cost a thing? Maybe that's just me!
23. Swimsuits-Just like shoes, you don't have to own 15 pairs of bikinis. One will cover the appropriate areas just fine.
24. Plastic Utensils- Skip using plastic utensils that are hard for nature to dissolve and break up. Use metal utensils, followed by allowing the dishwasher to do your job. Of course, we need to stock up on some plastics for emergencies.
25. Plastic or Paper Plates-This one saves you time after dinner, but it's hard on the environment and not friendly to your finances if you do it regularly.
26. Sale Items- There's nothing wrong with getting a good deal, but buying something just because it's on sale is not making your life any easier.
27. More Toys-Have you ever gone to a toy store and your child begged you for a toy, and only a week later, it was broken or they no longer were playing with it? Stop spending so much money on toys that you'll be stuck tripping over later. Besides, I'm sure your children have plenty.
28. Ingredients for Complex Recipes-I'm one for trying delicious new recipes, but if it requires me to waste a bunch of money on several expensive ingredients, I'll stick with the simpler recipes.
29. Shopping Online- Shopping online has been made so easy with only a touch of the button that you give little thought to how much money you just spent. I will say that if you really need the item you can save money in many cases ordering it online and having it delivered free. You are saving money and gas, but just make sure you really need it.
30. Grocery Shopping with Kids-This is a huge mistake that most moms make because they don't see any other way. But shopping alone can save you a lot more money because you don't have the distractions and constant nagging to buy unnecessary items.
31. Books-When there's the library and the free books that you can digitally download these days, it's senseless to buy them.  If you already have shelves and shelves of books, start cutting back on new books by renting them from the library or trading books with neighbors.
32. Home Decor-Sometimes home decor can be a distraction from living simply. There's nothing wrong with seeing some empty wall spaces or an empty corner. If you do want to decorate more, consider crafty items or family pictures that you cherish.
33. Multiple Gifts-Your house can become cluttered in a hurry, especially shortly after Christmas. Instead, buy only one or two larger gifts for each family member, versus several smaller ones that will just sit there after only a few days.
34. The Latest Model Phone-Be content with not having to get the latest model phone that's found its way on the market. You'll be burning wads of cash on a phone that only does one or two extra tricks that your current phone doesn't do.
35. Name Brand Products- It's ridiculous what companies charge for their product merely because of the name that comes with. You can buy clothing, shoes, and even food that's just as good and of lasting value by choosing an off-brand or company-sponsored brand. Thrift stores rock, by the way.
36. Buying plastic – I try to avoid buying plastic water bottles, plastic baggies, and cleaning supplies with plastic if I can.
Final Word
These are 35 things that I've stopped wasting my money on. Do you have any other items that you've ditched in order to simplify your life and save money? I'd love to hear from you. What things have you stopped buying?
Let's spend our money on things we really need, it will help our family survive in the long run. May God bless this world, Linda
How To Save Money On Your Paper Products
Copyright Images: Paper Towels Deposit photos_195705162_s-2019, Grocery Bags Deposit photos_344919166_s-2019, Magazines Depositphotos_82110116_s-2019, Bottled Water Depositphotos_11222134_s-2019, Calendars Depositphotos_12035316_s-2019