How to Save Time and Money with Grocery Shopping
As a mom, saving time and money on groceries is important. Who wants to go to the store and spend never-ending amounts of money? There are ways to save time and money with your groceries, you just need to know-how. I'd love to share some of my favorite tips with you!
Save Time and Money with Grocery Shopping
It's amazing how grocery shopping is supposed to save us money rather than eating out. Sometimes it ends up costing us more money than we expect, if you're not careful.
A good example would be grocery shopping without a plan and just looking at items randomly and then buying them.
While my tips are not perfect, they do help you to see a few small ways in which you can save time and money with grocery shopping.
1. Make a Shopping List
Let's face it, when you go to the grocery store without a plan, that is bad news. If you're anything like me and go shopping without a plan, you will wander through the grocery store picking up what looks good at the time and not necessarily what will match your weekly menu plan.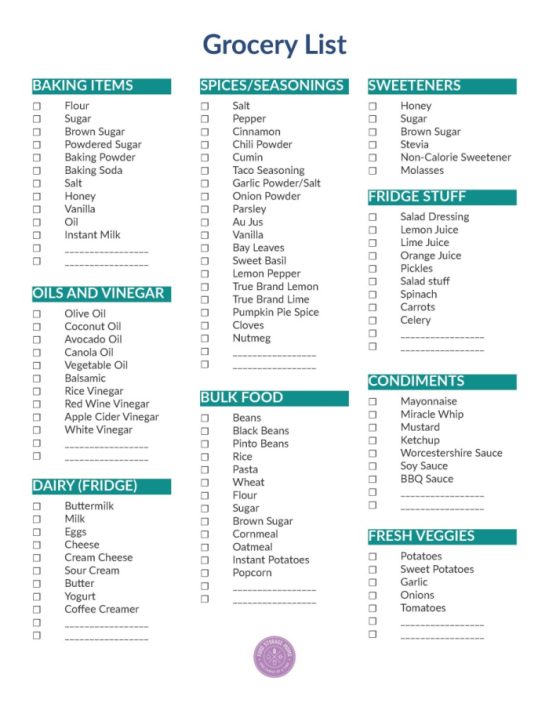 Grocery List from Food Storage Moms
Although you may have a good game plan in your head, it may not come out like that when you go to check out and pay for the stuff in your shopping cart.
Although a shopping list may seem old school, it truly is one of the best ways to save time and money with your groceries. You'll be glad that you took the time to write down the groceries that you need to pick up from the store.
2. Shop in Bulk When You Can
I know it can be expensive to shop in bulk, but if you can, then do it. There are several items that I enjoy shopping for in bulk because it's much easier. Buying toiletries in bulk is a way to save a lot of time and money.
You don't always have to go to a big box store to buy in bulk. You can look at discount stores in your area to see if they are offering anything in bulk.
You can check your local grocery stores too because sometimes they sell in bulk.
I have found that bulk prices can truly be cheaper in the long run than buying one pound or a small box of something. When it comes to saving time and money, shopping in bulk may be a good solution to achieving your goals.
3. Download All the Grocery Store Apps
I don't know if you realize that most grocery stores have some sort of grocery app available. With these apps, you're able to clip coupons, grab additional savings, and sometimes see the ad!
If you're looking to save time and money with your groceries, then make sure you download all the grocery store apps that you can get your hands on for those stores you visit most often.
You can always delete the app if you decide you don't like it. I always say that it's better to try it than just ignore it and possibly miss out on a good thing.
4. Try Ordering Groceries Online
There I said it. It's time to take advantage of technology and order your groceries online. By ordering your groceries online you're saving yourself so much time and money. I used Walmart.com and it was awesome.
One of my favorite reasons for ordering groceries online is that I don't have to go into the store. Here are a few reasons I like ordering my groceries online.
I can look at the sales.
One perk of ordering groceries online is that you can look at the sales. It's amazing how much clearer the sales are when you take your time to look at them. You can scan through the ad online, see what the best deals are, and then go ahead and order. I use this one: Coupon Keeper
I can "meal plan" better.
When you start an online grocery order, I feel as though it makes meal planning better. I can look at my list and order what I need to. I can also do a few checks on my list to make sure I didn't forget anything. It also eliminates the chance you might be tempted to buy something you really don't need.
I can follow my budget thoroughly.
Let's be honest, when I'm shopping inside the store, it's much easier to go over budget. When I'm shopping online, I can stay on budget.
I'm also able to look at the prices better and make sure I'm not spending more than I need to. How is that for saving money?
I can pick up my groceries.
In terms of saving time, the easiest time saver is going to pick up my groceries. If you're wanting to save time, you can have your groceries delivered. While this isn't necessarily a money saver, it is a time saver. 
5. Use What's in Your Pantry
You may not have thought about this tip but it's a good one to keep in mind. Use what's in your pantry. If you don't take the time to look in your pantry, you may not even know what's in there.
Your pantry may have a few items you can use in your meals, but also check in your fridge and freezer. This is also a good time to clean out the fridge and the freezer. Get rid of items you're no longer going to use or the item has reached its expiration date!
6. Shop Fresh When You Can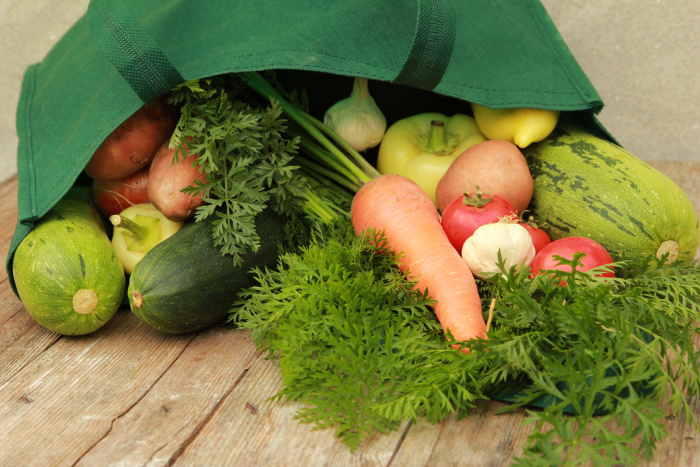 Have you heard of the tip to shop fresh? When you go to the grocery store, shopping on the outside of the aisles is smart, that is generally where you find the "non-processed" foods. You will also come into contact with the many of the items that you need instead of the items you don't need.
Shopping fresh can save you time because you're staying on the outskirts of the store. Shopping fresh can save you money because you're able to stick to items that you need and not spontaneously shopping.
7. Know When the Sales Are Happening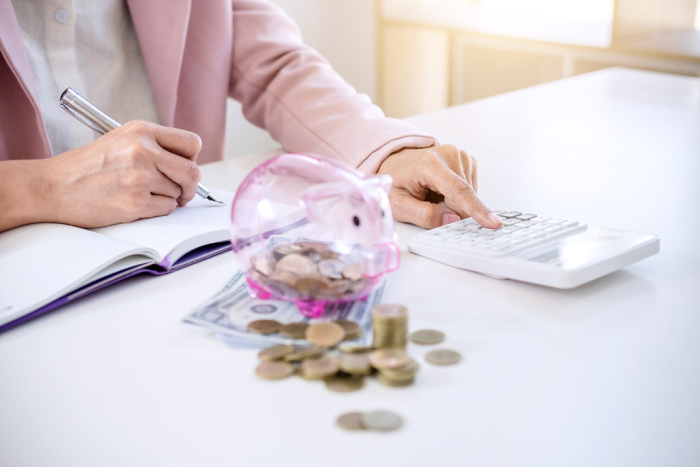 You are going to save so much more money if you shop when the sales are happening. It's truly amazing to me how much money you can save shopping on a Friday and Saturday than you can a Monday or a Tuesday,
8. Skip Shopping When Your Stomach is Empty
If you have been doing the grocery shopping for a few years, then you know this tip can save you a ton of money. When you shop while you're hungry, all bets are off. You will buy items that may not make any sense when you get home and start putting things away.
9. Round-Up While You Shop
While I"m shopping, I round up. I take the price of the item and round it to the nearest dollar. When you do this, you have a good estimate of how much something costs.
10. Don't Be Afraid to Shop Around
Let's be honest, you love your favorite grocery store. Am I right? However, that grocery store doesn't always have the best deals. Make sure you shop around from time to time, you'll be glad that you did!
I'm not saying you should go to a million different stores, but don't be afraid to shop around at other stores for the best price, particularly those items you buy most often.
Also, try out the store brand rather than always picking up the name brands. You will generally save a ton of money, and my experience has been the quality is often just as good.
Final Word
You're going to save so much money and time by following these tips. Now that I've shared some of my favorite tips with you, what are some tips you'd like to share with me?
Let me know how you save time and money with grocery shopping. Please keep prepping, even if it's one can a week. May God bless this world, Linda
Copyright Images: Vegetables Deposit photos_49996913_s-2019, Calculator Deposit photos_11673934_s-2019, Piggy Bank Depositphotos_200799572_s-2019, Grocery Stores Depositphotos_214479322_s-2019