Things You Should Not Buy From a Thrift Store
Today, I want to talk about things you should not buy from a thrift store. The thrift store is the perfect place to visit to find good deals, a variety of great items, and a fun place to go treasure hunting. Many people like visiting different thrift stores because of the thrill that comes from not knowing what you're going to find while you're there.
Each thrift store has its inventory full of exciting gadgets, clothes, accessories, and more, leaving that element of surprise that gets people excited. You could find nostalgic items that remind you of your childhood or high-quality name-brand items in excellent condition that are listed at deeply discounted prices.
While the thrift stores have a lot to offer, some items aren't worth buying there. Knowing what not to buy is essential so that you can avoid running into issues. You don't want to waste money on items that will collect dust or possibly put your health at risk, so check out this list of the things you shouldn't buy from the thrift store! In case you missed this post, What You Should Buy At Thrift Stores
"Prepare You Family For Survival" by Linda Loosli
Things You Should Not Buy From a Thrift Store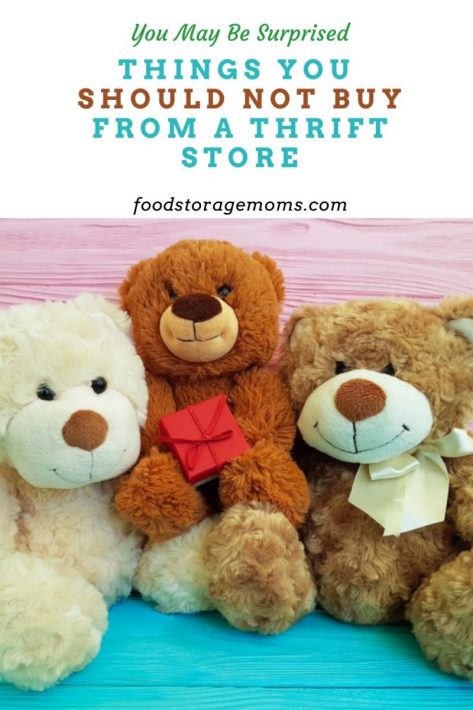 Plush Toys/Stuffed Animals
Don't waste your time on plush toys at the thrift store. First, you truly don't need them. How many times do these plush toys end up in the corner of a room to collect dust?
If you don't want to contribute to dust and clutter in the home, it's better to avoid plush toys altogether. Besides collecting dust, these items may not be in the best condition and could potentially be hosts for different pests, such as fleas and bed bugs.
You can never be too sure. Most thrift stores will wash these items before putting them on display, but it's hard to tell if that is happening at all thrift stores.
Of course, you can always make an exception. For example, if you find some collectible plush toy that you've searched for over the past several years and couldn't find, you'd want to grab it, and that would make sense. For the most part, however, plush toys aren't worth purchasing from the thrift store.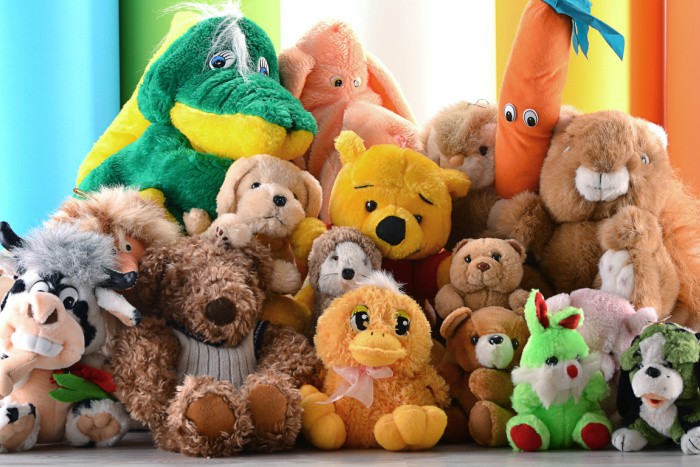 Car Seats
Understandably, you might think getting a car seat from the thrift store is a good idea because these seats tend to cost a lot of money on a regular retail basis. While you may want to save money by cutting corners as you purchase used items, in this case, it isn't a good idea.
Unfortunately, car seats from years ago get donated to the thrift store, many of which may no longer meet proper safety standards. You wouldn't want to put your child at risk by using an outdated car seat that might not provide enough protection if you get into an accident.
Even the safest drivers can get into accidents, so it's better to be safe than sorry. Avoid any car seats you see at the thrift store, even if you think it's a fantastic deal! It's not worth the risk.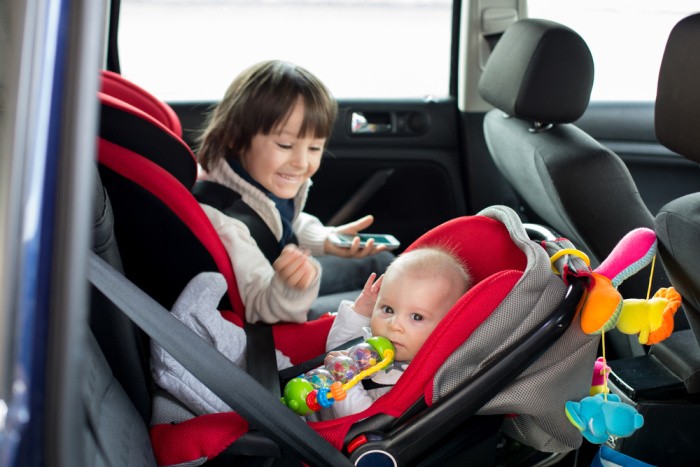 Laptops/Computers
Buying laptops and computers from thrift stores are risky. While they're often marked down to significantly lower prices that make them more affordable, there is no telling if they're going to work correctly or not.
Why would you want to buy something that could potentially fail in a short time? These are a few other reasons not to buy laptops and computers from thrift stores:
You don't know if someone downloaded spyware on them to see everything you do when logged into the system.
These laptops and computers could have viruses on them that make them unstable.
They may be so old that they don't have the kind of storage you need.
If they're outdated, there is a good chance that the laptops and computers will run too slow for you.
It's very possible, if you have problems with one you won't be able to find replacement parts due to their age.
Of course, you want to get a good deal. However, there are better ways to go about finding a good laptop or computer. For example, you can get open box items from "Best Buy" and many other stores marked down significantly.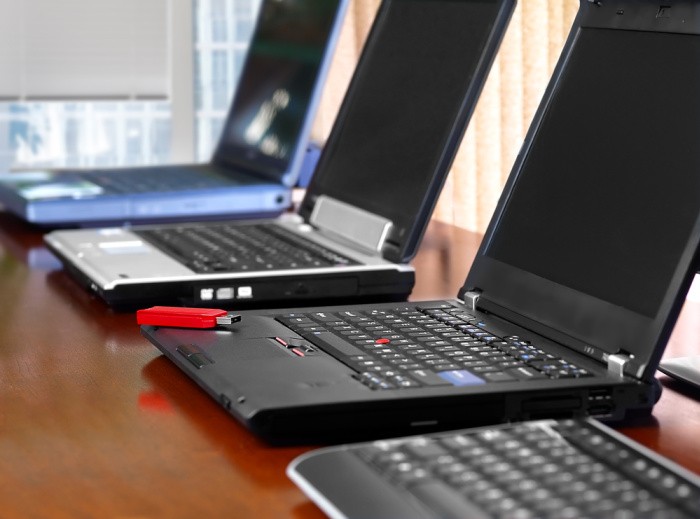 Mattresses
Never buy a mattress from a thrift store. Even if it's large, looks comfortable, and is available at the lowest price possible. Avoid getting your mattress from the thrift store because it could quickly turn into instant regret. Not sure why you shouldn't get a mattress in the thrift store when you see it available at a low price? These are a few good reasons:
You don't know who used the mattress before you, and you don't know what hidden stains may have been temporarily removed!
Bed bugs are a real thing. It's hard to see them, but it's a challenge to get rid of them once you have them in your home. You wouldn't want to buy a mattress that has bed bugs! Our local thrift store here will not take mattresses or pillows because bed bugs may be present.
It could have an odor that is difficult to remove. No one wants to sleep on a stinky bed.
Usually people discard their matresses because they just don't provide much support any more. It may feel ok at the store, but after a few hours of use at your home you may find it has spots that sag you didn't see when stacked at the store.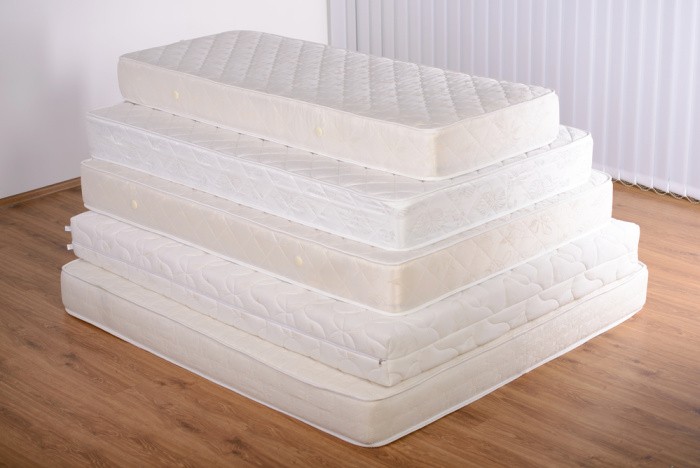 Bike Helmets
Like the car seats, you shouldn't buy bike helmets from the thrift store. Bike helmets don't last forever and need to be replaced from time to time. So you could potentially buy an old bike helmet that doesn't provide the protection you want and need when you or a family member is riding their bicycle.
In addition to a lack of safety provided by some old, used bike helmets, there is always that small chance of lice being inside the bike helmets. It's the kind of problem you don't want to experience, so it's better to avoid the helmets altogether.
From Teddy, If a helmet is dropped, it needs to be replaced. Period. Internal cracks can occur, usually not visible, which will allow failure of the helmet when it is needed to protect the head and brain. Bicycle helmets need to be properly fitted, and always worn over the head Only. Remove that cap or hat, keep the hood of your jacket on top of the bicycle helmet or throw the hood back. Keep the strap properly tightened. Teddy is a certified bicycle helmet fitter.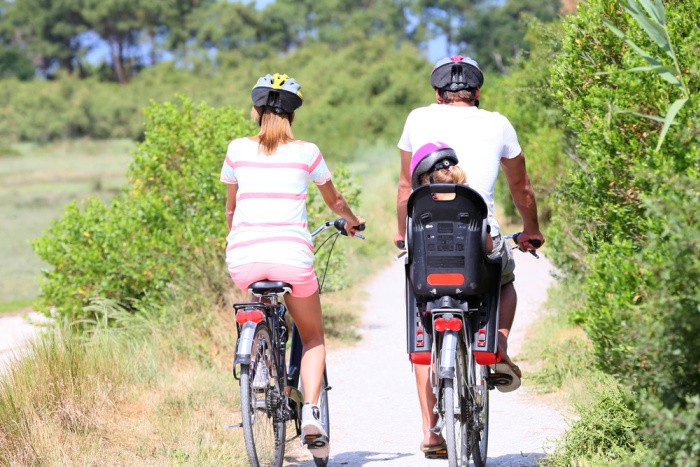 Motorcycle Helmets
Harry H. mentioned to me (he's a motorcycle enthusiast) that motorcycle helmets must be replaced every five to six years. It makes sense to upgrade your helmet earlier if a new helmet on the market has improved safety or comfort features. If you have dropped your helmet hard you may want to replace it even earlier just to be safe.
Scratched Pots and Pans
The scratched pots and pans in the thrift stores are a big no-no. You don't want them! They're not in good condition. Even if you need one of those pots or pans and they're sold for 25 cents, it's still not worth it.
The remnants of non-stick surfaces of the pots and pans can get into your food and cause potential health risks. When pots and pans get scratched up by utensils, they're no longer good to use and should get thrown out in the trash.
Don't waste your money on these products! Remember we recently talked about those pans where the non-stick coating started flaking off? Obviously, we would not buy those.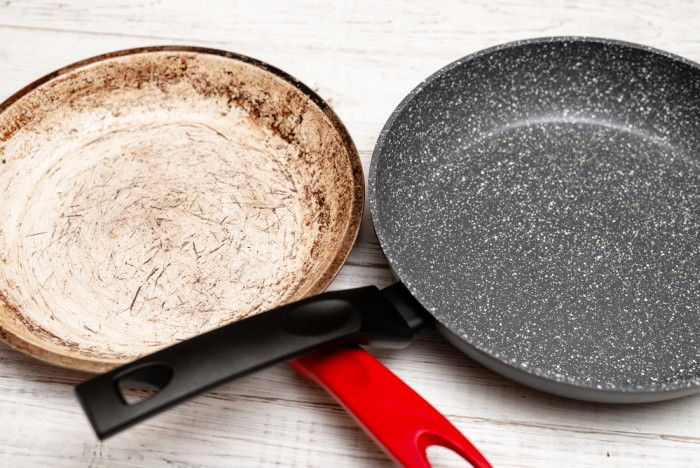 Final Word
Thrift stores have a lot of great items to offer. However, some items aren't worth buying when you're shopping there. Now that you know what not to buy, you can avoid making a purchase that you'll regret in the future. If you've had experience with a purchase you wish you hadn't made, please let me know and we'll pass the info on to my readers, they'll appreciate the input. May God Bless this world, Linda
Copyright Images: Stuffed Animals AdobeStock_27850543 by monticellllo, Little boy and baby in car seats Depositphotos_184737122_s-2019, Mattresses Depositphotos_57171161_s-2019, Computer Lab Depositphotos_8588319_s-2019, Helmets Depositphotos_79250078_s-2019, Old and New Pans Depositphotos_463070292_s-2019, Three Bears Depositphotos_182621738_s-2019, Motorcycle Helmets AdobeStock_420195727 by Oleg