Would you like to add more fish to your diet? Fish is good for you to eat because it contains omega-3 fatty acids, vitamins, and nutrients that can help keep you healthy. Not only does it taste good and offer health benefits, but it's also typically low in calories, meaning you can eat more of it without going over your calorie intake limit for the day.
If you want to add more fish to your diet but you're unsure which fish is best to eat, use this list as a convenient guide to make the best selections while shopping for fish. You want to make sure you're grabbing healthy and flavorful options that you can easily prepare at home. In case you missed this post, Easy To Make Dinner Rolls For Two
Wusthof 1040103818 Classic Fillet Knife, 7-Inch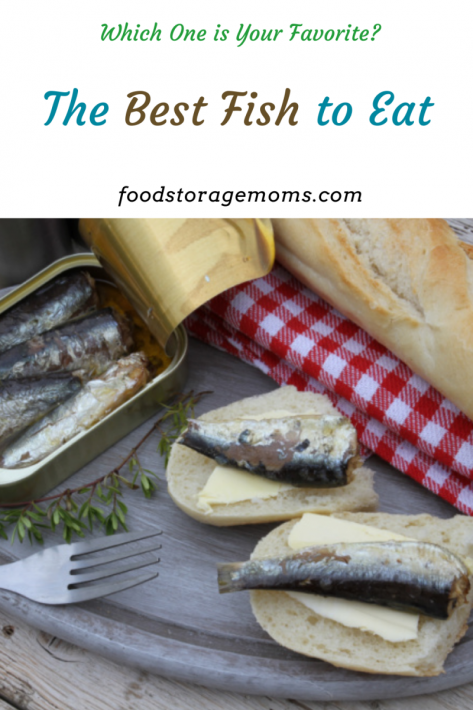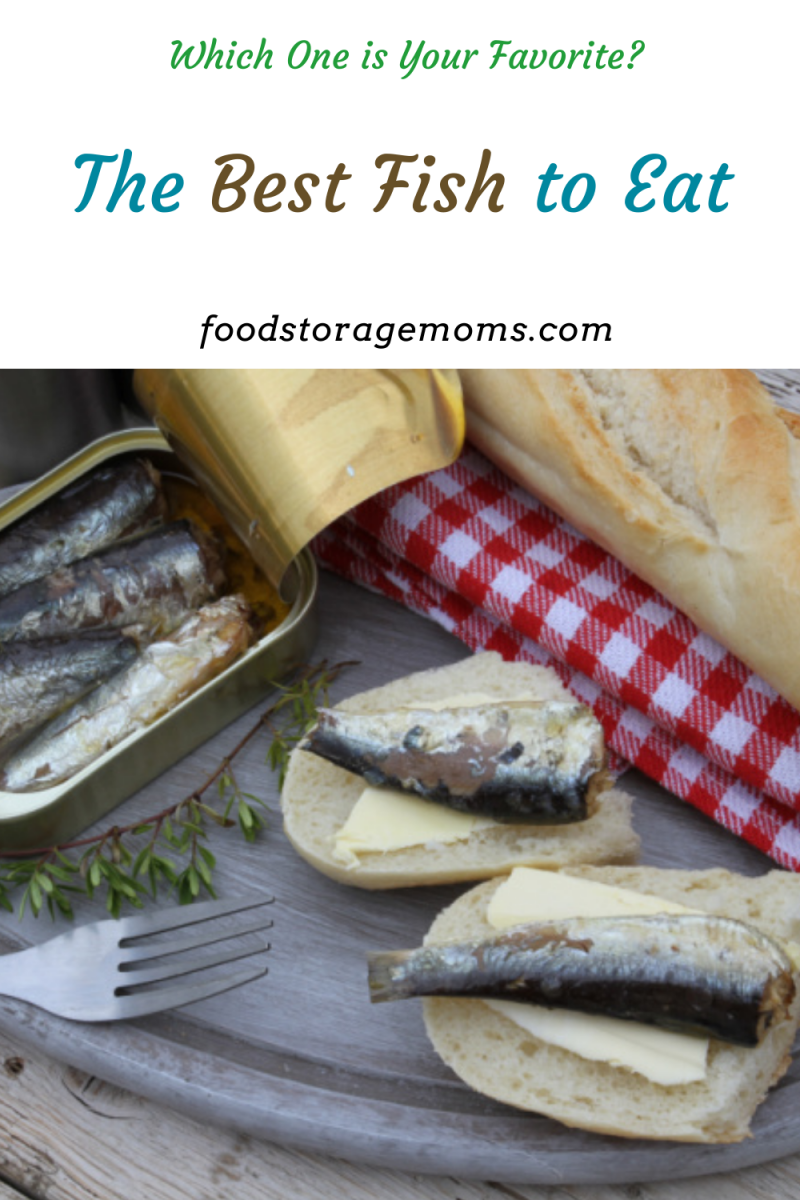 Salmon
One of the best types of fish to include in your diet is salmon. It's flavorful, easy to prepare, and even easier to find in local grocery stores. You'll need to know that there are different types of salmon, some of which are better than others.
For example, wild-caught Pacific salmon is better than farm-raised Atlantic salmon because it's more natural. No matter which one you choose to eat, they both offer several health benefits, such as:
It contains omega-3 fatty acids that are good for your health.
It's an excellent source of B vitamins.
It's also an excellent source of protein. If you're trying to eat less chicken and most all meat in general, salmon is a great alternative.
Along with the health benefits, there are a few other good reasons to get salmon. It's not too expensive, and you might be able to get it at discounted prices at some stores, such as Aldi.
There are also plenty of ways to prepare salmon. You can season it and bake it with vegetables, pan-sear it on the stove, or even pop it on the grill. It goes great with many sides, including pasta, rice, roasted veggies, and much more.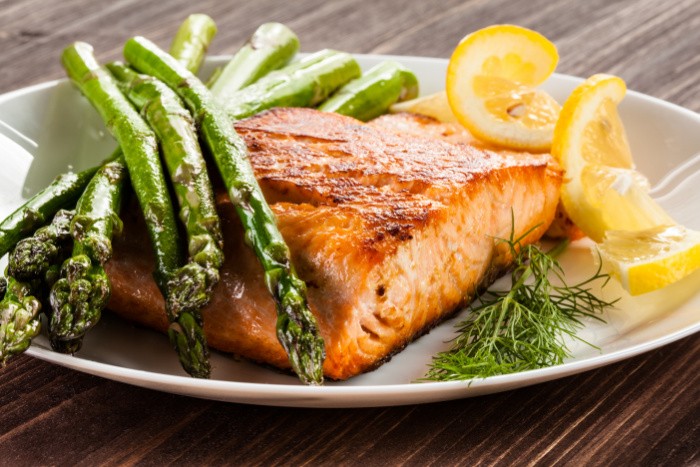 Cod
Cod is a popular type of fish that many people enjoy. If you want something that has an incredibly fresh flavor, cod is a great choice. If you consume this flavorful fish, you'll get to enjoy the vitamins and nutrients it offers, including vitamin B12, omega-3 fatty acids, and iodine.
Not only is it healthy for you, but it's also flavorful, and there are a lot of ways to make it at home. You don't need to be a professional cook to prepare delicious cod successfully. These are some great ways to make it:
Garlic Butter Pan-Fried Cod Fish
Lemon Baked Cod
Baked Cajun Garlic Butter Cod
Grilled Cod
These are only a handful of ways to prepare this incredible variety of fish. You can also serve it with some of your favorite side dishes, such as mashed potatoes, white rice, cauliflower, or even roasted vegetables. Of course, it goes with a lot of great options when you're trying your best to eat healthy meals.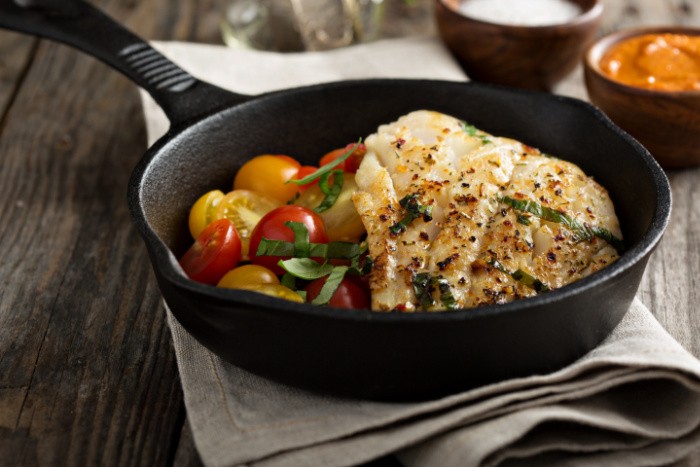 Rainbow Trout
If you want to enjoy a healthy and delicious type of fish, be sure to give rainbow trout a try. It's the perfect entree to serve with vegetables and other side dishes, including roasted potatoes, broccoli, or carrots. Rainbow trout is an incredible choice because it's full of protein and is an excellent source of omega-3 fatty acids.
It also contains essential vitamins and nutrients that support brain development and eye health. So, if you want to get healthier, adding this trout to your diet is a good idea! While most people bake their rainbow trout, you can prepare it on the grill or in your handy fry pan. Put some butter in the pan and choose whether you want to fry the fish with or without the skin. I've had it both ways, and I like mine skinless, but others enjoy the skin saying is enhances the flavor. Try both ways and you make a choice for future trout meals.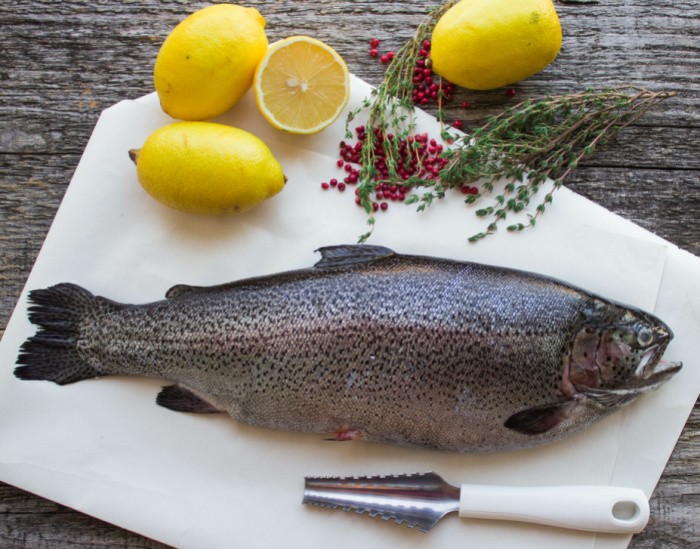 Pacific Halibut
Pacific halibut is a top choice when you want a light and refreshing entree to enjoy for lunch or dinner. It has this incredible taste that pairs perfectly with vegetables, salads, and so much more. The great thing about this fish is that it contains essential vitamins, omega-3 fatty acids, and magnesium.
It has everything you could want in your fish. You can marinate it or season it and then sear it in a pan, grill it, or bake it in the oven, depending on how you like it.
It tends to taste best when combined with fresh lemon slices, black pepper, and a bit of olive oil, but you can use any of your favorite seasonings and ingredients.
Mark had a chance to go Halibut fishing in Alaska a number of years ago with his brother-in-law and his family. What a great time, with one of the fish weighing in at 65 lbs. Mark said they don't "fight" the line much, and it felt like you'd hooked an old tire. They actually brought a bunch of fish home and split it up between them. It was wonderful to eat really fresh halibut recently caught. Mark and I like to put a little tarter sauce on many of our fish entrees.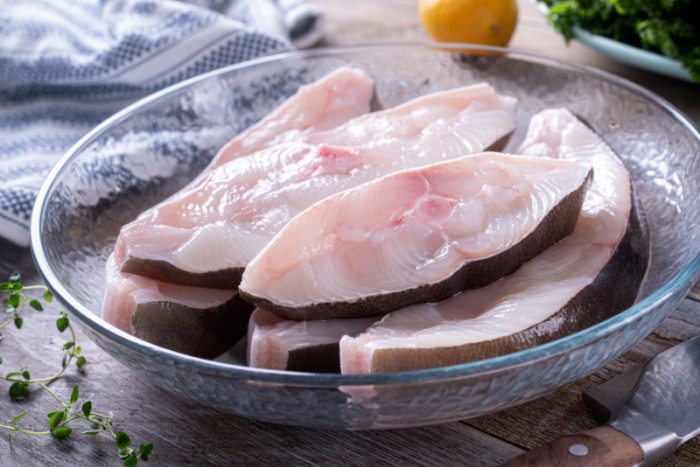 Tuna
One of the most popular types of fish in existence is tuna. People love it! You can buy it fresh or in a can and then prepare it. Of course, if you're buying it fresh, it's even better for you.
However, there isn't anything wrong with buying and using canned tuna. While tuna is good, you don't want to overdo it. Try to limit yourself due to the magnesium and mercury levels in tuna. It's OK to eat it twice or three times a week without overdoing it!
You can bake tuna, add it to casseroles with pasta, veggies, and cheese, or even combine it with mayo and pasta to make a tuna macaroni salad. Mark and I will also mix up the tuna with mayonnaise or Miracle Whip and fix toasted tuna sandwiches. They're great with some chips and dip!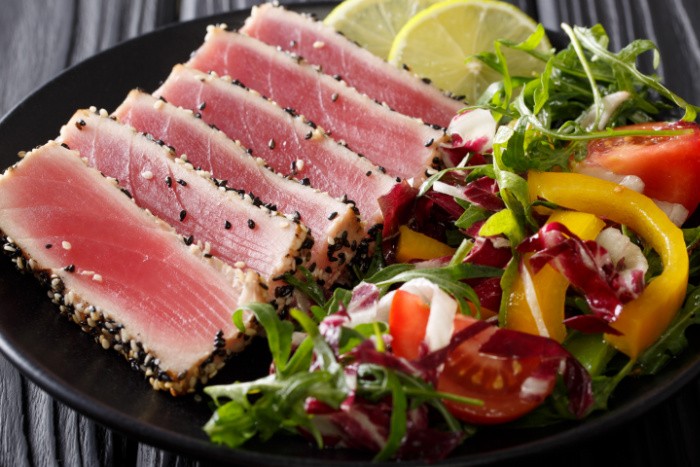 Sardines
A lot of people turn their noses to the idea of eating sardines because of the smell, but they're super good for you, and they taste good, too! It's an incredible source of the B12 vitamin, but it also is an excellent source of vitamin D, keeping you healthy and in far better condition than before if you start to eat it more often.
So don't let the smell keep you from trying sardines. There are dozens of great recipes on the internet that allow you to make wholesome and flavorful meals using sardines as a critical ingredient.
When Mark and I first got married we were looking for healthy and cheap meals. I couldn't do it, but Mark would eat them right out of the can. It's hard to believe now, but back in the early 70's you could buy 10 cans for $1.00. Unbelievable!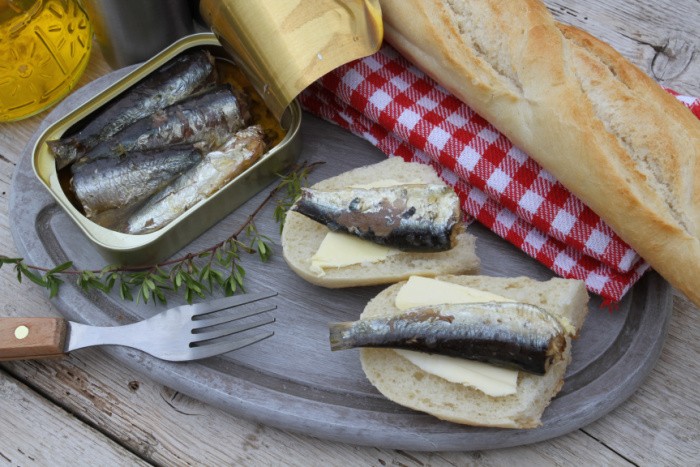 Final Word
When you want to add more fish to your diet, it's essential to know which types of fish are best to buy and prepare. This list consists of some of the best fish to eat for lunch or dinner. We didn't highlight some other fish options like catfish, bass, and yellow or bluegill perch, which are often available at the store, or caught on your favorite bait for those who like to "drown a worm."
Some people even like to add some fish to the meals they're eating for breakfast, such as cod with eggs and rice or tuna with bread and bacon. No matter which options you decide to try, you can start reaping the health benefits that come with eating more fish throughout the week. May God Bless this world, Linda
Copyright Images: Salmon AdobeStock_130875640 by Jacek Chabraszewski, Cod AdobeStock_114370436 by fahrwasser, Rainbow Trout AdobeStock_72309472 by la_vanda, Fresh Halibut Steaks AdobeStock_325750853 by fudio, Sliced Steak of Tuna AdobeStock_169782279 by FomaA, Sardines AdobeStock_116721587 by ALF photo, Grilled Fish Dorado AdobeStock_250982073 by Nelea Reazanteva