Tips and Tricks To Help You Homeschool Your Kids
Welcome to homeschooling in 2020. If you decided to take this leap of faith and aren't sure what the year has in store for you, I wanted to share a few tips and tricks to help you homeschool your family. Homeschooling isn't always easy, but it may be a journey worth taking for your family.
Remember that homeschooling is a separate journey for each family. What works for one family may not work for another. Homeschooling your family may mean you pull out all the stops, here are my best tips and tricks to help you homeschool your kids.
Create a Separate Learning Space
I am in no way saying you HAVE to do this because a kitchen table works just fine. However, it is not a bad idea to try and create a learning space dedicated to just learning. Whether you are doing virtual learning with a local school or you're diving into homeschooling headfirst with your own curriculum, a dedicated learning space can help so much.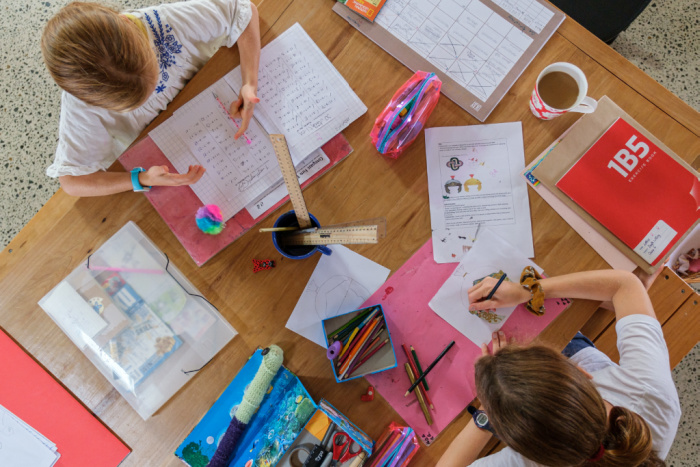 Kids can focus on their learning and not be distracted by everything around them.
A dedicated learning space can help your child stay organized.
All of the learning material is in one space, so you don't need to hunt for it.
You can decorate the learning space to keep things even more interesting.
Having a separate learning space is like having an office for some people. It helps them focus more on the tasks at hand!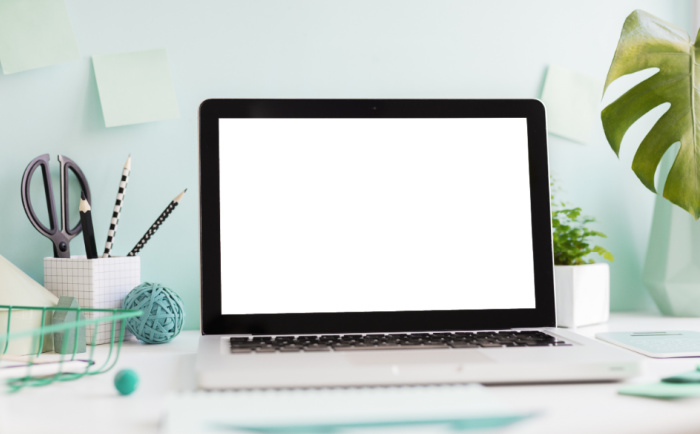 Keep a Routine in Mind
I am not necessarily a schedule follower, but I am big on routines. It's so hard to know how your homeschool day will play out. One of the best pieces of advice I can give you is to keep a routine in mind. What does that mean?
For me, it would mean keeping meals and bedtime at the same time. A routine could also mean reading at the same time each day. Routines are flexible though, so if you can't meet the demand for that day, you can easily switch things up. This is one of my favorite tips and tricks to help you homeschool your kids.
Spend Time Prepping for the School Year
When it comes to homeschooling, no one is asking for perfection. However, you can streamline your year just a little more by spending time prepping for the school year. Here are some things you can do at the start of the school year to help keep things running smoothly.
Choose a curriculum for your kids.
Visualize the plans you have for your kids.
Write down the learning goals you have for your kids.
Get a homeschooling planner to help you stay organized with each child.
Prepping for the school year doesn't need to be big or exciting, just have something in mind so that you don't waste your time or energy. 
Take Your Child's Opinion into Consideration
One of the biggest tips and tricks to homeschool your family is to take your child's opinion into consideration. If your child doesn't like something that is in their homeschool curriculum, listen to them.
If there is a subject or topic that your child wants to learn more about then allow them to go for it. When you listen to your child's opinion about their schooling, you will learn a lot. 
Children have a lot to say about what they enjoy reading about and how they like to learn. If this is your first year of homeschooling, don't be afraid to do trial and error. See what works and what doesn't work, you won't regret it.
Don't Be Afraid to Switch Things Up
While homeschooling can be a collection of workbooks, textbooks, and library visits, it can be so much more. Learning doesn't take place by these things alone. When you're homeschooling, you're opening yourself and your family up to so many different opportunities. 
Homeschooling allows you to:
Play board games as a family.
Head to the farmer's market for some hand's on learning.
Taking a picnic to the local park to eat lunch and observe nature.
Take field trips and learn as much as you can.
Meet up with other homeschooling families!
I think it's so important to NOT put homeschooling in a box. If you can dream it, you can do it. Don't be so rigid and think that homeschooling has to be boring. The education of your child is in your hands, but you can get creative with it and have so much fun. It just takes more effort than putting them on a bus and sending them on their way to school.
Learn as a Family
Perhaps one of the best-kept secrets of homeschooling is that you don't have to learn separately. Your whole family can learn together. If you want to teach your children about the lifecycle of a butterfly, everyone can do it together!
You can do things like geocaching together. You can ride bikes together. You can identify nature together. You can even spend time reading together. Learning together, as a family, is one of the greatest gifts you can be given.
Talk to Each Other
As a homeschooling family, you need to talk to each other. Talk to your kids and your spouse/partner, and figure out what is working and what is not working. Believe it or not, but your family is capable of homeschooling, you just need to communicate with each other to figure out what is proving successful and what needs to be changed or thrown out the window. 
Final Word
I hope these tips and tricks to help you homeschool your kids work for you. Remember that this is your family's journey and there is no right or wrong way to homeschool. You can make this journey as simple or complicated as you wish. I truly wish each family with kids will enjoy this school year as they decide what to do with their kids and their education. May God Bless this world, Linda. 
Copyright Images: Homeschooling AdobeStock_334425248 by Inga, Homeschooling AdobeStock_336341410 by mallmo, Homeschooling AdobeStock_334888634 by Catherine