Homeschooling: Would It Work For Your Family?
Who would have known that in 2020 a lot of families would be looking at the option of homeschooling? Are you wondering about homeschooling: would it work for your family? You may be surprised how well homeschooling can work for your family.
However, I want to walk you through the ups and downs of homeschooling and why it might just be something for you to check out! In case you missed this post, 15 Valuable Skills I Learned In Home Economics
Homeschooling: Would It Work for Your Family?
Homeschooling isn't a journey that is the same for every single family. For example, one family might choose to use a school district provided curriculum, and another family may choose to put together their own curriculum.
There is no right or wrong way to do it, which may mean it could work for your family.
Flexible Schedule
I think there is some kind of negative connotation that homeschooling has to be from 7-3 during the day. If there is one thing that could make homeschooling work for any family is the flexible schedule. Here are a few options you can choose for homeschooling:
Homeschool in the morning
Homeschool in the afternoon
Homeschool in the evenings
Homeschool on the weekends
You don't have to homeschool for a certain amount of hours in a day. You don't have to homeschool a certain number of days during the week. As long as your child is learning and progressing that is what really matters.
Choose Your Subjects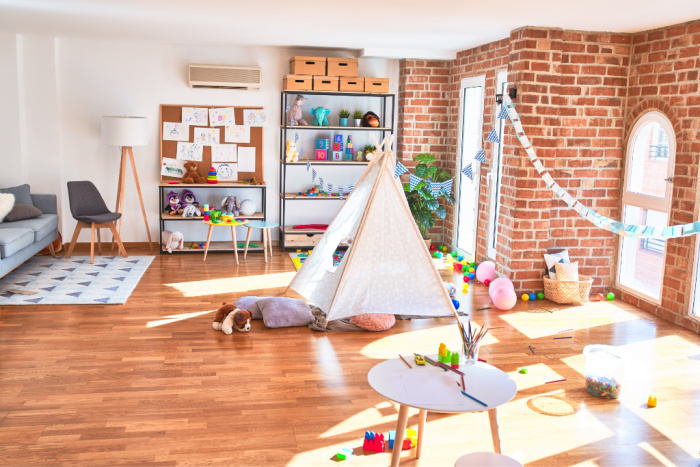 When it comes to homeschooling, you get to choose your subjects. While most homeschooling families choose reading, writing, and math, you can choose some special subjects your kids would enjoy.
This is a great time for your high school student to learn coding or even learn how to sew.
If your younger son or daughter is infatuated with LEGO, then they can spend time doing LEGO challenges. Choosing your subjects is a major draw for families to homeschool.
Take Time Off
The public school system has the tendency to dictate what time you have off with your children. Homeschooling means that you can take time off when you need it most.
Schooling is hard whether you're homeschooling or not, which is why time off is so essential. You can take time off to go on vacation or just sit around the house and enjoy each other. It's so nice to be able to enjoy life without someone else dictating your schedule.
Switch It Up
Perhaps one of the most satisfying things about homeschooling and deciding if it's right for your family or not is the ability to switch it up. If you don't like something, you can change it.
Don't like the curriculum you're using? Switch to something else. If you don't like your current schedule, go ahead and switch to something else. You have the power to do what you want, this is your homeschool.
Socialization Naturally Happens
Okay, so we are in the middle of a pandemic, so socialization is not as big of a deal as it would be on a normal basis. With social distancing, we're all trying to stay further away from each other.
With normal homeschooling, socialization naturally happens. Socialization isn't going to be happening in public schools, so this isn't something to get hung up on.
How Long Should I Homeschool?
Homeschooling: would it work for your family? One of the biggest questions to consider whether or not homeschooling would work for your family is how long you should homeschool.
There isn't a set number of hours in which one should homeschool, but I wanted to give you a rundown of what could be the best-case scenario.
Elementary students: 2 hours a day
Middle schoolers: 2 – 3 hours a day
High school: 3-4 hours a day
Of course, this is just a guide and you can change things up as you'd like!
How Do I Know if Homeschooling is Right For My Child?
I'm not here to convince you to homeschool your child, that is a decision you need to make. However, there are some ways to evaluate if homeschooling is right for your child or not. You may need to make some adjustments to help keep your child on the right path.
However, just know that nothing is ever perfect at the beginning, sometimes it takes time to adjust. Homeschooling is right for your child if that's what you determine because you are the parent and you get to make the choices.
What Time Do Homeschoolers Wake Up?
This is one of those questions that is going to be different for everyone. Some homeschooled kids prefer to wake up early and get their schooling over and others prefer to sleep in. The same applies to the parents doing the schooling.
The beauty of homeschooling is that you get to decide what you do. You may find that staying up late and getting up late is more suitable for your lifestyle. You'll have time to figure all of this out.
Where to Start With Choosing Your Homeschooling Subjects
After you have chosen to start homeschooling your children, you may be wondering where to start with choosing your homeschooling subjects. I wanted to give you a basic rundown of what subjects to start if you're new to this.
Here is a simple rundown of some subjects to consider to get started with and then you can add or delete to it as time, family needs, or your curiosity allows.
K – phonics, math, and handwriting
1st grade – reading, phonics, spelling, handwriting, math
2nd grade – reading, spelling, math, phonics (you can also add in science and social studies)
3rd grade – reading, spelling, math, phonics ( history, social studies, and science)
4th grade – reading, spelling, math (history, social studies, science)
5th grade – reading, spelling, math (history, social studies, science)
6th grade through 12th grade starts to get more specific. You can look for YouTubes to start giving your kids a different mix of subjects. Stay tuned, I will be putting some lists together for you.
Kids in middle school and high school take courses like math, English, science, social studies, literacy, language arts, foreign language, and history. The great thing about homeschooling is that you get to choose which subjects your children take based on their general interests, and also your ability to teach various subjects.
That may be one reason you decide to follow a curriculum provided by your school district.
Final Word
Is homeschooling right for your family? You'll discover if it works for your family or not by jumping in and giving it a try. Homeschooling: would it work for your family? I say, yes! I'd love to hear your thoughts on homeschooling. May God bless this world, Linda.
Copyright Images: School AdobeStock_300139812 by Krakenimages.com, School Tent Learning AdobeStock_328777310 by Krankenimages.com