When Toilet Paper Is In Short Supply
Well, it's been over a year and a half since we first started hearing about common household items disappearing from store shelves. One of those products was toilet paper, something every family uses each and every day.
Many people ran to their local grocery store to pick up a case and when they saw the shelves being emptied, figured they better stock up on more than what they'd usually get, just in case. I'm sure the question of what to do when toilet paper is in short supply has come up millions of times over the past few months.
Many Americans thought challenges in the supply chain were to blame for the shortage. Although shortages in other household items might have been impacted by supply chain issues, that wasn't the case with toilet paper. The Tissue Pack Innovation Lab states that 99% of tissue products are actually manufactured in the United States.
When Toilet Paper Is In Short Supply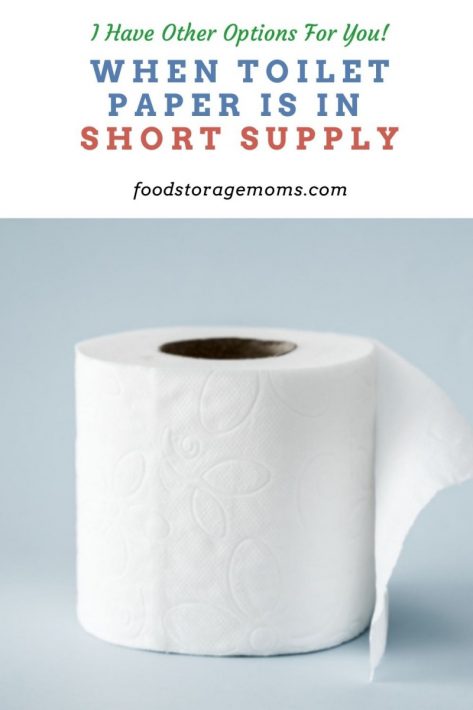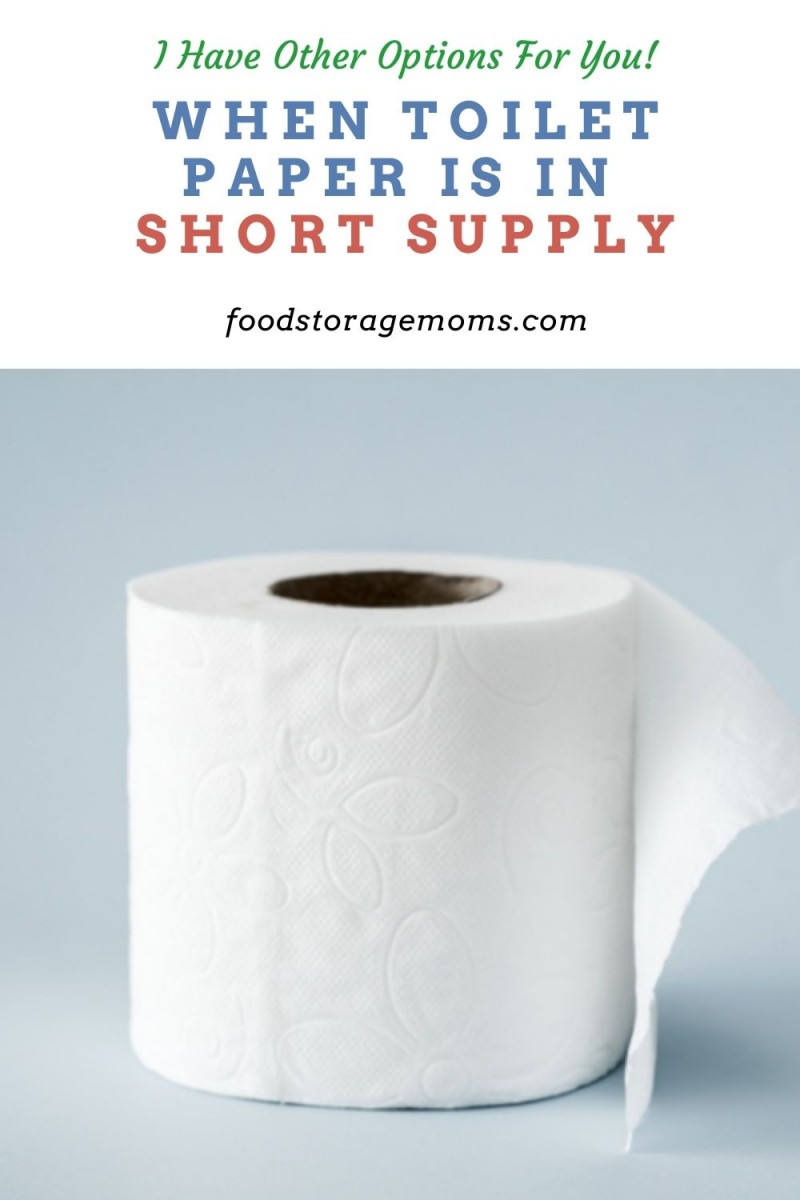 Toilet Paper Facts
One of the key issues with toilet paper is the fact that as more employees were moved to home-based office work, they were using more personal purchased toilet paper and much less commercial style.
The manufacturers had to shift their manufacturing to accommodate the new emphasis on consumer-based products. It took a few months, but the past year has seen fewer reports of shortages as compared to mid-2020.
That doesn't relate to the shortages of so many other items for household use. With labor shortages in the dockworker arena, and also a shortage of truck drivers now, we are seeing hundreds of container ships lined up at ports waiting to be unloaded.
Once unloaded, the containers often sit for extended periods since there aren't enough trucks waiting to distribute the products from the containers. It has proven to be the "perfect storm" we hear about.
Retailers
There is talk that many retailers won't have the desired Christmas gift items we all take for granted. That could be electronics like laptops, TVs, video game consoles, etc. It also applies to other household items manufactured offshore.
This could prove to be a different kind of Christmas season than any of us have ever seen.
If you are curious, here are some ideas about what people have used in the past when toilet paper is in short supply.
So, what have people used in the past as toilet paper?
Let's talk about some "toilet paper" history here. History indicates that the Chinese would mix their old rags with bamboo. Vikings would use discarded wool. The ancient Romans apparently used rosewater that was dipped in by pieces of wool.
None of these compare with the efficiency and softness of modern toilet paper, but they did the trick.
There are other unique items other cultures have used in the past, and they may still be used today. I won't go into a lot of detail under each category, I'll let you use your imagination!
Moist Sponge
Comes in handy if you have plenty of water, a bucket you can soak them in to avoid the strong odor, much like a diaper pail. Both the sponges and the clothe squares discussed next should definitely be washed in a strong sanitizing solution and/or bleach.
Cloth Squares
Many people call these reusable toilet paper since you can put them in the washer and use them again. Most often they are made of cotton flannel. You can pick the size you feel works best for you, but 6" x 8" seems to be popular. Cloth Squares
In case you missed this post, Family Cloth-How To Make Reusable Toilet Paper For Survival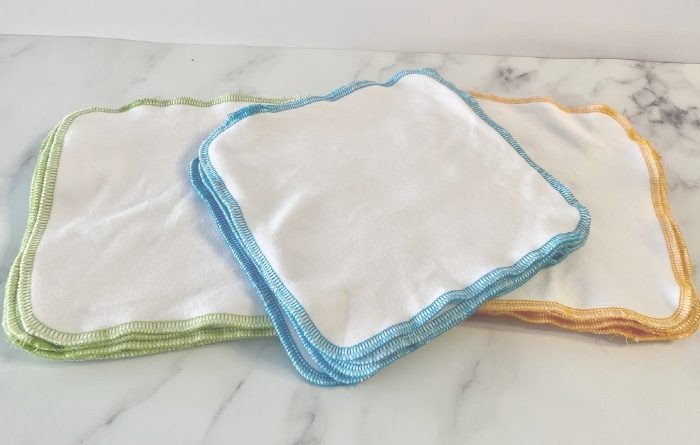 Wash Clothes or Rags
Depending on the fabric, they may not be as absorbent or effective when cleaning the area, or as soft as you may be used to. Wash Cloths
Other Paper Goods
I read an article that reported the Mennonite communities often used the paper from a catalog generated by a company called Eaton. Not the most comfortable solution, but it does beat other options we'll discuss.
If available, other paper sources would be old books, newspapers, telephone books, junk mail, etc.
Consider a Bidet
These seem to be very popular in foreign countries, particularly in Europe. It used to be a pricey choice, but modern plumbing technology has brought us a bidet that can be added to almost any standard toilet.
Also, you can use a squirt bottle with clean water and create your own "portable" bidet. I've never tried either one, but some people swear by them.
Another portable bottle to consider would be a spray style so you can be sure to get to those "hard to get places." Just be sure any water applied to your private areas is as clean as possible.
If you don't have a water bottle close at hand you may be faced with trying to splash the water towards the area needing cleaning. I can just see a messy situation.
Corn Cobs
Most often found in rural environments, this is one frugal approach to "taking care of business," particularly if there are cornfields on the property or close by. You can imagine, it certainly isn't the most comfortable choice, but if you happen to be out in the country and find an "outhouse" is the only available facility, you may find a bin full of cobs or one hanging from a string.
Save Those Socks
When your socks are ready to "give up the ghost," have a bin, bucket, or basket to use as a storage area for future use. Just like rags, socks can come in very handy and can be used again, after a good washing.
Getting Back to Nature
There are a number of plants that have proved to be one of "man's best friends" when it comes to toilet paper substitutes. Two of the best-known plants are mullein leaves and the leaves of wooly lamb's ear. Both are considered to have leaves with a soft feeling, with some leaves being fuzzier than others.
You can also try other large plants and tree leaves, but you probably should look for those with larger leaves, and be sure to avoid any that are known to be a skin irritant, like poison ivy.
Other outdoorsy approaches may include pine needles, hemp, and coconut husks (if you live in the south seas).
Snow
Like the water sources mentioned earlier, fresh snow may be a more liquid approach to personal hygiene. I grew up in Las Vegas, so just the thought of putting the cold solution "down there" gives me the shivers at so many levels.
Baby Solutions
One of the easiest choices is what we use for our own infants, baby wipes. I think they can also become somewhat scarce at times, but they are a great choice since they provide a liquid component to the cleaning chore, help to sanitize, and have been safely used for decades to keep the little ones clean and happy. Baby Wipes
Put Your Hand to Use
I know, it's hard to even imagine. I read there is an old Boy Scout saying, even though Mark says he never heard it, that goes like this: "If in the woods with the goods, be a man and use the hand."
Hopefully, if this is your only choice, you are close to a water source that can provide a liquid assist, even if only to wash your hand afterward.
From Ancestor Lady, pleated coffee filters, just don't flush them. They are cheap and nest in each other, so you can put a ton of them in a plastic tote box to have as a backup!
Final Word
I hope my post today on when toilet paper is in short supply makes us all think outside the box. Things may be in short supply but hopefully, things will improve. Please stay healthy and stay safe.
Please keep prepping. we must. May God Bless this world, Linda
Copyright Images: Toilet Paper AdobeStock_186955123 by sebra