How To Make The Best Cheesecake In The World
When I was younger I didn't know how to make the best cheesecake in the world. In fact, I didn't like cheesecake at all. My mom used to sell her cheesecake to people in the neighborhood when I was growing up. I can still picture all these cheesecakes lined up on the kitchen counter. I heard about a restaurant called The Cheesecake Factory and my life changed forever. Yep, I have a sweet tooth and I soon realized I loved cheesecake after having a slice there. Oh my goodness, it seems like you could try a different flavor of cheesecake for months at that place.
This is my mom's recipe with a few modifications. I finally tweaked the recipe to make it taste like a professional cheesecake. This recipe is so easy I don't know why I don't make it more often. I love carrying on the tradition of making her cheesecake. Isn't it funny how we can picture memories like this from years ago? My mom would have loved to know that I am making her recipe and sharing it with the world.
The Best Cheesecake
Erma's Sour Cream Cheesecake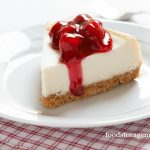 Erma's Sour Cream Cheesecake
Ingredients
Crust:

8

ounces

of graham crackers crushed as fine as you can crush them

1/2

cup

sugar

1

teaspoon

cinnamon

1/2

cup

butter

melted

Combine the ingredients above and press into a greased springform pan.

Filling:

4

eggs

3

large

8 ounces of cream cheese, softened

1

cup

sugar

1

teaspoon

vanilla

Beat until smooth. Pour on top of the graham cracker crust.

Bake at 325 degrees for 55-60 minutes or until the cheesecake jiggles just a little. This is almost like making pumpkin pie. But I didn't use a knife to test it. Cool for 30 minutes.

Sour Cream Topping:

1/2

pint

of sour cream

1

teaspoon

vanilla

1

tablespoon

sugar
Instructions
Combine these ingredients in a small bowl and spread carefully on top of the cheesecake. Bake at 425 degrees for 5 minutes. Remove from the oven and cool 30 minutes. Refrigerate for 4 hours before serving. This is so delicious, I can't even tell you how good this recipe is! Enjoy!
I like to do visuals so here you go: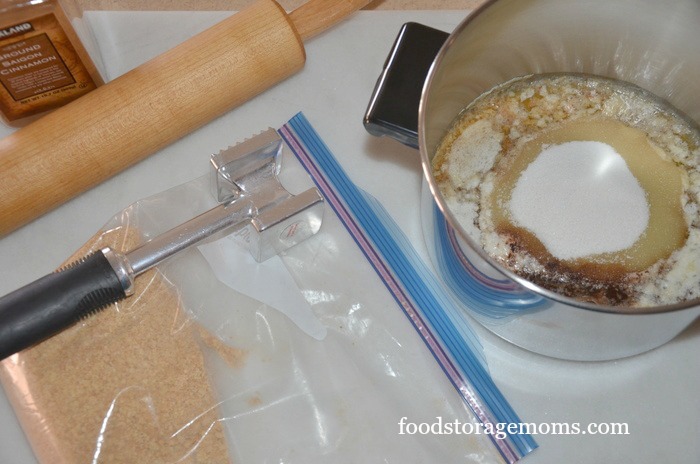 I put the crackers in a gallon size bag and used a meat tenderizer to break up and crush the graham crackers, and then the rolling pin to make them a little finer. I used a pan to melt the butter and added the ingredients for the crust. I used my trusty Danish whisk to make it. Danish Dough Hand Whisk / Mixer 11″ or 14″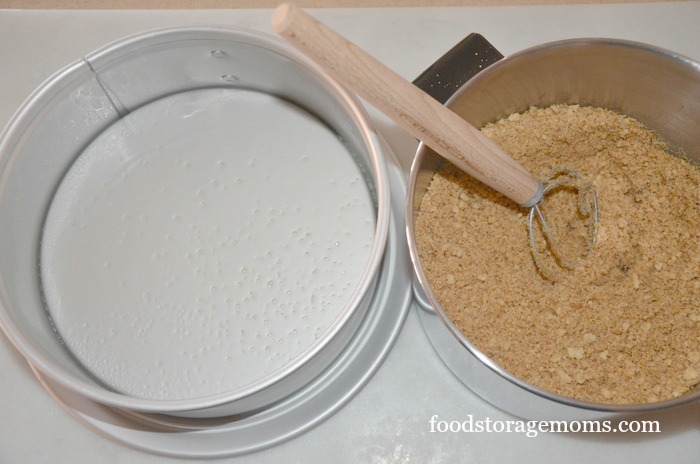 Next, I sprayed vegetable oil in the 9-inch springform pan and packed the crust into the pan with the back of a large spoon.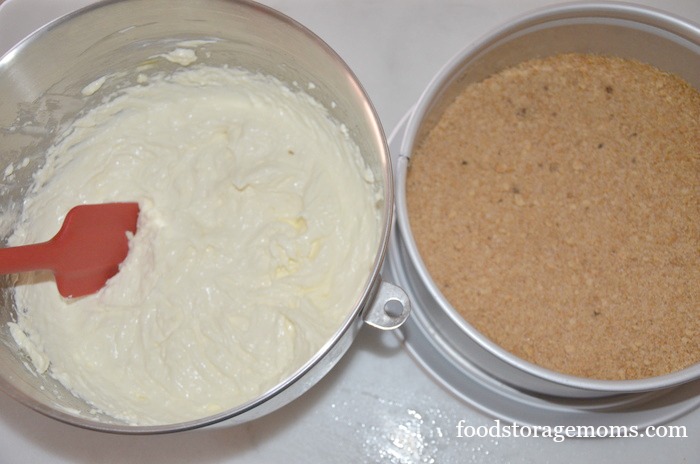 I used my stand up mixer to make the filling. The next step is to scoop the filling onto the crust and bake it as indicated above in the recipe.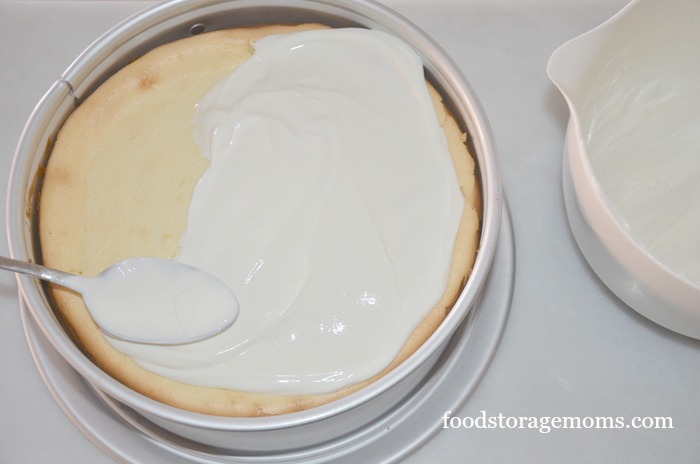 This is the last step, the sour cream topping. You combine the sour cream, vanilla, and sugar and spread very carefully on the baked cheesecake. Bake as directed above at 425 degrees for only 5 minutes. Let it cool for 30 minutes and place this beauty in the refrigerator for 4 hours before serving. Mark and I had a piece when it had only been in the refrigerator for two hours (we couldn't wait to taste it). It was a little warm, but it was still fabulous!
Fat Daddio's Anodized Aluminum 6 Inch x 3 Inch Round Springform Cake Pan