Top Threats You Need to Be Prepared to Survive
Intense weather and terrorism may be very different from one another, but they do have at least two things in common. One, they can show up out of nowhere, and two, they can be extremely deadly and destructive. This is especially the case when you're not prepared for them. It's important to talk about top threats you need to be prepared to survive.
Sadly, most Americans give very little thought and time to planning prior to when emergencies occur. If people would just have gathered supplies and come up with a plan, many more people would still be living today. This is not to say that we can control any of these situations, but having a plan can improve your odds of survival. The question is, are you ready? Here are the top threats and disasters that you need to be prepared for in order to survive.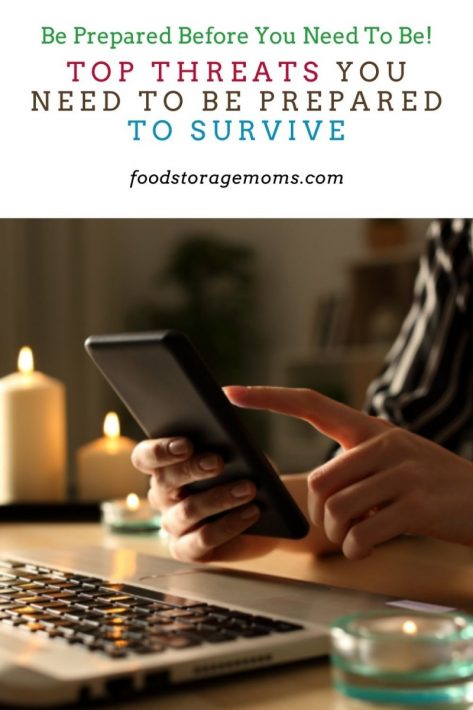 Hurricanes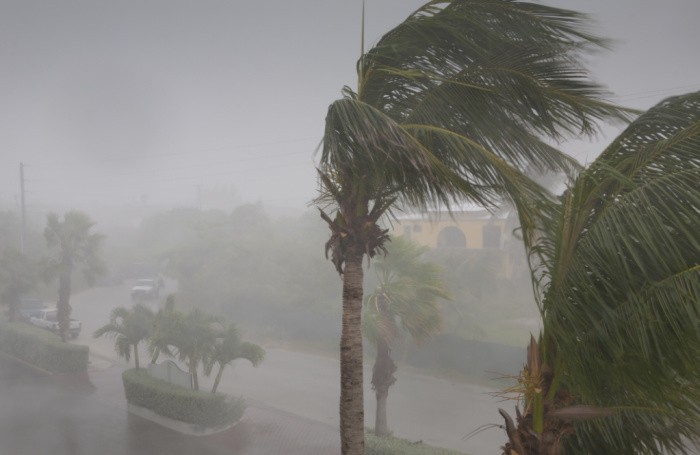 Hurricanes can cause major flooding in areas and extensive damage to homes, businesses, schools, and more. There is also the threat from downed power lines and roads that can no longer be traveled. Dozens upon dozens of lives are lost every year due to hurricanes. This is why it's a threat that you need to be prepared for as best you can, and you certainly should listen to emergency officials when they provide you with important information. This applies to before, during, and after the hurricane has hit your area.
When you're planning your hurricane emergency kit, be sure that you think about all of your family members' needs, whether you have an infant, an animal, the elderly, or someone who has a severe illness or condition that requires certain medications and treatments that need to be available.
Tornadoes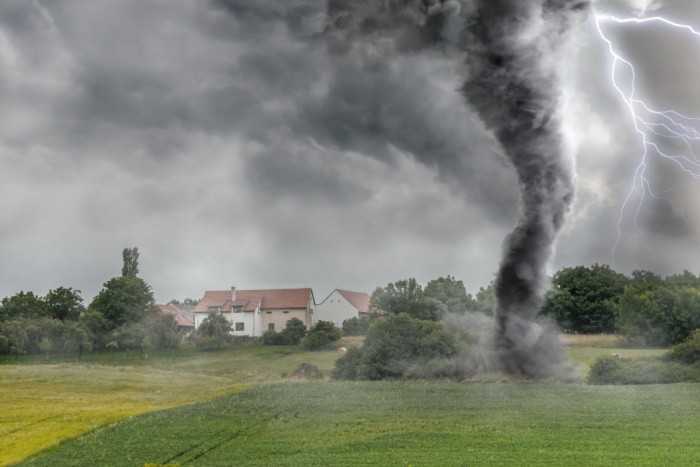 Tornadoes may seem small compared to a hurricane, but most times they can be unpredictable while showing up with very little warning. They are also capable of reaching speeds of up to 250 miles per hour, which can result in neighborhoods and small towns to be decimated entirely in a matter of minutes.
Every year, they cause billions of dollars in damage to so many communities throughout our nation and take an average of 60 lives in the process. Whenever a tornado watch or warning comes on your television set, don't brush off the emergency experts. That's your opportunity to get ready or move to a location in case the weather turns from bad to worse. You should have a plan in place for where you and your family will shelter until the tornado has passed. Hopefully your home is one that weathers this disaster.
Earthquakes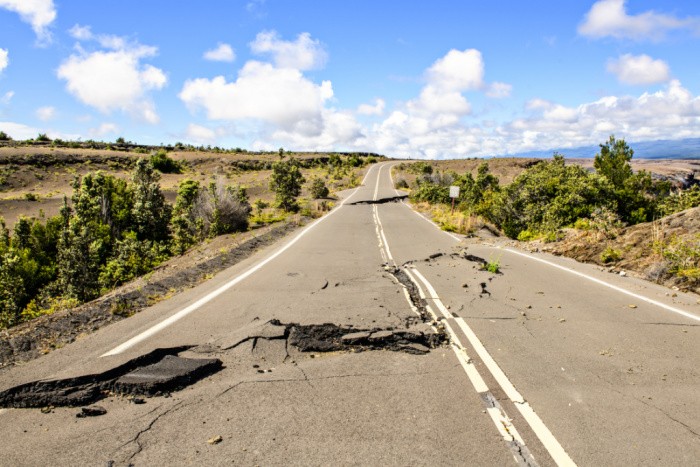 In the United States, there are 45 states that are at a medium-to-high risk for an earthquake to occur. That's scary! I'm willing to guess that you may even be living in one of those states. Earthquakes can cause major damage to not only structures and buildings, but also causing many deaths and major bodily injuries on top of that. Take a look at this earthquake emergency management checklist of certain things you should do before, during, and after one takes place.
Wildfires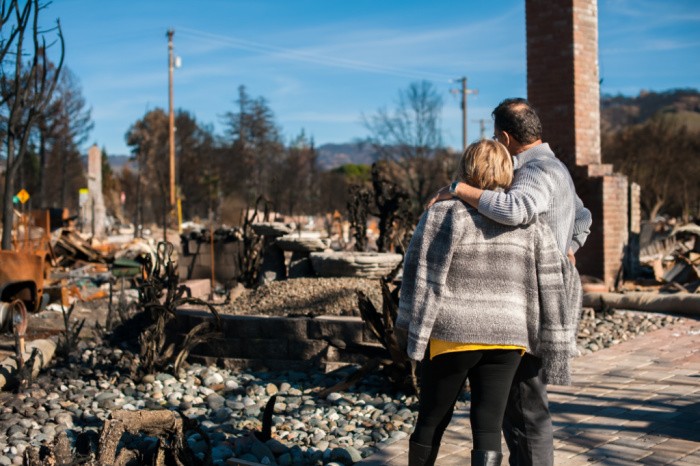 Wildfires start out rather small in most cases, but if left undetected, in very little time at all they can spread rapidly and affect a large area. Wildfires thrive in areas that receive little rainfall, followed up with windy and dry wood conditions where plenty of trees and vegetation spur them on. Unfortunately, most of the time they are caused by humans that have been careless.
It has also been shown that many of these fires are started by Mother Nature, such as when lightening strikes during a storm. There have also been times when local government agencies are working a "controlled burn" to clear dead trees for brush, and then the fire flares up and grows out of control.
The last thing you want is to be trapped with nowhere to escape to during a wildfire. This is why you need a game plan in place long before it ever happens. These are a few of the important measures that you should consider before, during, and after a wildfire has occurred. This is definitely one of those top threats you need to be prepared to survive.
Power Outages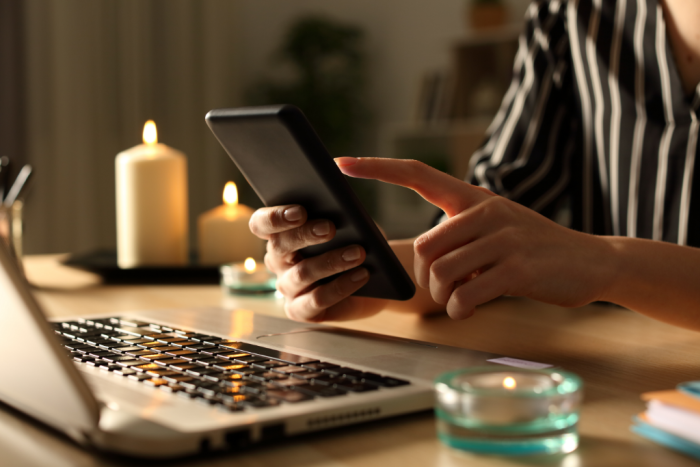 Out of every incident on this list, a power outage is probably the most common one you'll ever have to deal with. They may seem to be more of a minor incident among this list of emergencies, but if you're dealing with hot or cold temperatures on top of that, they too can turn deadly.
If it's during the winter, and a rather large amount of snow has been dumped on you, you'll need plenty of supplies to keep you warm. Properly insulating your home, having extra blankets and sleeping bags, along with a woodburning stove are a few ways to keep your body heated.
During the hot summer months, you'll need a few methods and supplies in order to stay cool. Sleeping downstairs, wearing light clothing, blocking off bedrooms, and having multiple battery-powered fans are just a few ways of doing that.
Terrorism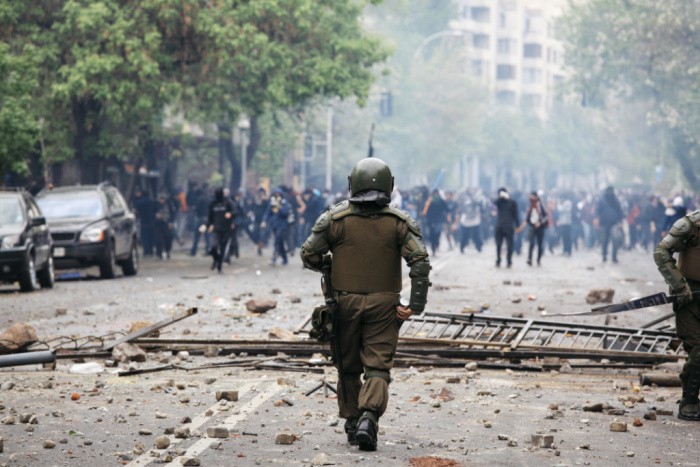 The morning of September 11th was a day that caught the city of New York completely by surprise, along with the rest of our nation. All of us were left dumbstruck and glued to our tv's waiting for an explanation. The bitter pain and wrenching heartache that we felt for the lives that were lost, along with those left behind to pick up the broken pieces, left us feeling empty and angry.
Though it's been nearly two decades since that tragic day, many Americans who lived through it still realize that terrorism can happen in America, anywhere, and at any time. So it too is something that we should still be prepared for. These are a few things that all of us should keep in mind, at all times, in order to be better prepared.
Pay Closer Attention to Your Surroundings
While you certainly can't control a terrorist situation, you can increase your chances of survival by being more observant beforehand when you're out in public.
Whenever you enter a building, immediately look for the exits (think of how you can reach them should an emergency ever happen).
Don't stay in a place if you feel uncomfortable or someone appears or is acting strangely.
Report suspicious behavior to a security guard, store employee, or nearby security officer.
Things to think about when traveling:
Never leave your luggage unattended.
Be on the lookout for peculiar activity.
Report any luggage that has been left unattended.
Under no circumstances should you ever accept a package from a stranger.
Stay clear of dark streets or neighborhoods that you aren't familiar with.
Other Top Threats to Prepare For:
Above, I mentioned a number of the top threats that you and your family need to be well prepared for. But the ones I listed below are threats that you need to consider and plan for also:
Droughts
Floods
Heatwaves
Winter storms
Pandemics (Covid-19 made this one fairly obvious)
Transportation accident (critical car supplies you always should keep in your vehicle)
Top Threats You Need to Be Prepared to Survive
Final Word
A majority of the time, emergencies catch people completely by surprise, which can bring about devastating and deadly consequences. That's why it's so critical that you plan for these threats ahead of time by gathering essential supplies that you'll need in order to survive them. Have you, or someone you know ever been through one of these scary situations? I'd love to hear your story and how you were able to survive it. May God Bless this world, Linda.
Copyright Images: Fire Disaster AdobeStock_214937060 by vladteodor, Hurricane AdobeStock_274470486 by allister, Tornado AdobeStock_98500637 by vchalup, Earthquake AdobeStock_256717340 by pololia, Power Outage AdobeStock_335895840 by PheelingsMedia, Terrorism Riots AdobeStock_144922037 by Luis Sandoval M., Winter Storm AdobeStock_298849070 by Milan