Dehydrating Marshmallows For Hot Cocoa
Today it's all about how to dehydrate marshmallows for hot cocoa and more. When the marshmallows go on sale this is the perfect time to dehydrate several quart mason jars full to supply the family for the next several months. These taste like the Lucky Charms in the cereal boxes.
If you love hot cocoa or hot chocolate, you will love adding some of these to your hot drink. Oh my, they make the warm drink even more delicious. If you have your own homemade cocoa mix, make a cup and add a few of these mini marshmallows.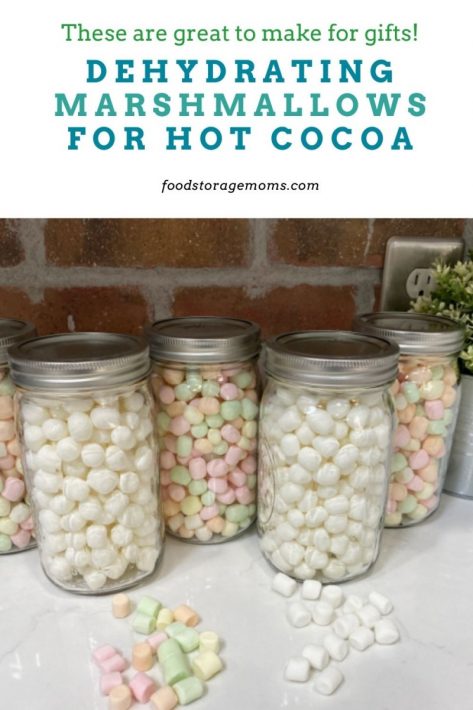 How To Dehydrate Marshmallows
You may already know that November is the best month to stock up on these little white gems, or even the flavored ones.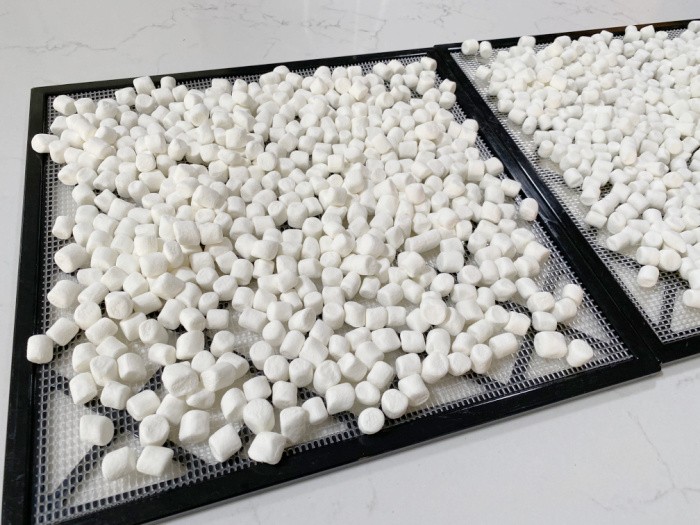 The stores have several flavors, but I decided on the mini white ones (over the regular marshmallows) and the orange, strawberry, lemon, and lime-flavored ones too. The white ones are perfect for hot cocoa or chocolate. The flavored ones are great for snacking or adding to cereals.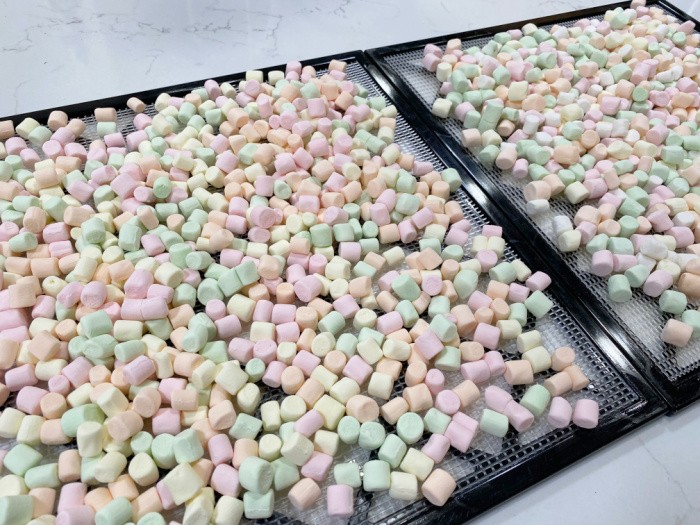 What's nice about dehydrating marshmallows, you just open the bags and place them in a single layer on the dehydrator trays. Turn your unit on and set the temperature to 150 degrees. The is the temperature for the Excalibur brand, anyway. Please check your brand for the correct temperature.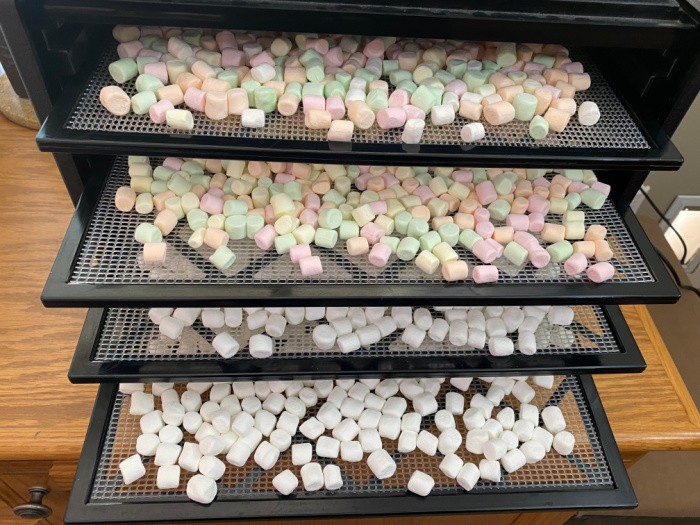 They don't change much in size at all after dehydrating. The humidity of the room and the temperature setting on your dehydrator will determine how long they will take to be dried completely.
You just need to test them to make sure they are crunchy throughout the entire marshmallow. The marshmallows do not shrink like other foods we dehydrate. They puff up a bit if anything as you can see below.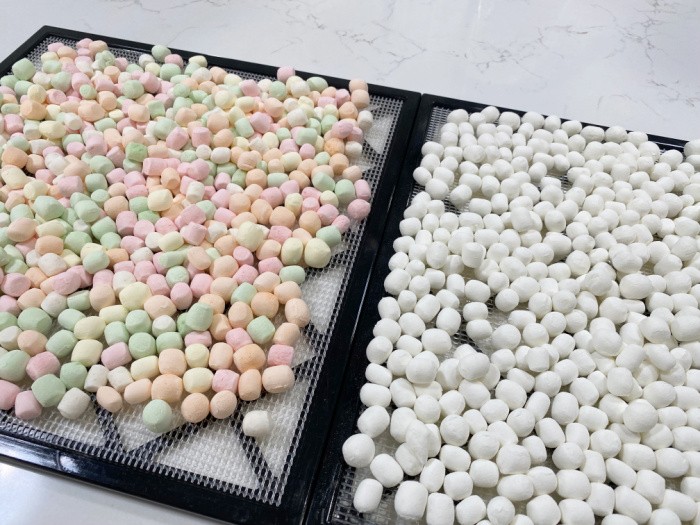 As with anything I dehydrate, I always let the food items sit for a few days before using my FoodSaver vacuum sealer to seal the jars full of these treats. I don't use oxygen absorbers because I only store these for one year.
How To Condition Your Fruit or Vegetables
If you live where it is HUMID: "To condition the fruit, take the dried fruit that has cooled and pack it loosely in plastic or glass jars. Seal the containers and let them stand for 7 to 10 days. The excess moisture in some pieces will be absorbed by the drier pieces. Shake the jars daily to separate the pieces and check the moisture condensation." https://nchfp.uga.edu/how/dry/pack_store.html
I live in the DRY DESERT: I set my fruit and vegetables on my countertop for 5-7 days. Ten days is even better to make sure everything is dry before using your FoodSaver unit.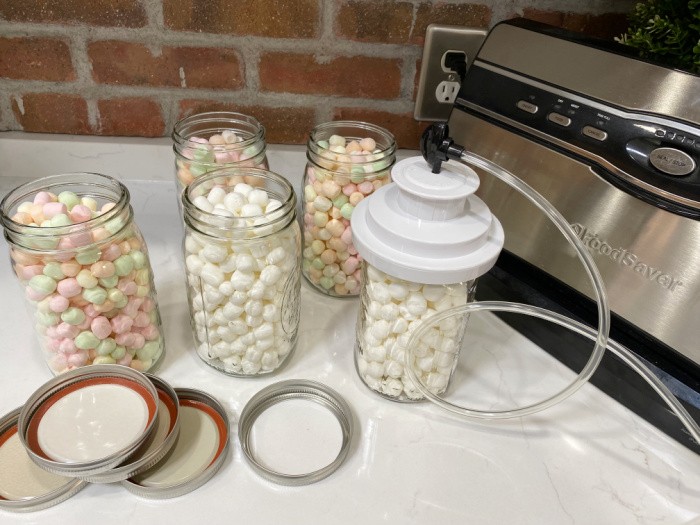 How To Dehydrate These Gems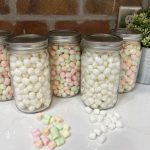 How To Dehydrate Marshmallows by FSM
Ingredients
1-6

bags of mini/little marshmallows
Instructions
Place the mini/little marshmallows evenly on the dehydrator racks. I used my Excalibur Dehydrator and set the temperature at 150 degrees. These take anywhere from 24-30 hours to dehydrate completely. The time frame will always depend on the humidity of the room you are using to dehydrate your food item. Let the trays sit for a day or two (2 weeks is even better) before putting the marshmallows in jars to store in your pantry. I like to make sure the food is totally dry before using my FoodSaver to seal the quart mason jars.
How Can I Use These?
Hot Chocolate
Cocoa
Add to Cereal
Crunchy Snacks
How will I know they are totally dry?
If you bite into a marshmallow and it's still soft, they're not done. If they crumble in your hand or break apart with a spoon on a plate, then you know they are dry.
Just think of the cereals we buy that have those yummy dehydrated hard marshmallow treats.
As a Master Canner Preserver, I can safely say these will keep safely on your pantry shelf for a year if you seal the jars with a FoodSaver.
What are marshmallows made of?
They are basically made out of sugar, gelatin, water, and air.
Can I freeze marshmallows?
Yes, you can for sure. They take up space in our freezer, but you can freeze them.
Hot Chocolate/Cocoa Mix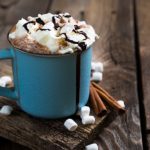 Hot Chocolate/Cocoa
Ingredients
Ingredients
1

cup

sugar

1/2

cup

Dutch cocoa or any dry unsweetened cocoa

2/3

cup

water

4

cups

milk

2

teaspoons

vanilla

whipped cream (optional)

peppermint bark (optional: place a small piece in the bottom of each cup and pour the hot chocolate over the peppermint bark, if desired)
Instructions
Instructions
Place the sugar and cocoa in a saucepan and blend the mixture. Add the water and stir until blended. Bring the mixture to a boil and stir constantly for two minutes. Add the milk slowly and heat thoroughly, but do not boil. Serve with whipped cream, if desired.
Instant Milk Alternative
Please note*** If you want to make a dry mix: My Thrive Instant Milk Can states: 1 cup water + 2 tablespoons dry milk = 1 cup milk. It also says (to make it easy) 4 cups water + 2/3 to 1 cup dry milk = 4 cups milk. My recipe calls for 4 cups milk so I would add 1 cup dry milk to the recipe with a note to add 4 cups water when making this recipe with the 1 cup Instant Dry Milk.
Looking for more items to dehydrate? Check out these other Dehydrating Posts I have done:
Final Word
I hope today's post about how to dehydrate marshmallows gets you excited to preserve your food if you aren't already doing it. There is something so awesome about having your own mini grocery store in your own home.
Please keep prepping, we must take care of our own family if a disaster hits our neighborhood. We can do this, I promise. May God bless this world, Linda