How To Make The Best Christmas Treat Ideas
It seems like Christmas is just around the corner, already. This is when my baking mode comes alive. I just have to share some of my favorite Christmas treat ideas with you. Mark and I can still remember when our girls were really young and we would make sugar cookies for our Christmas tree. You know the kind you roll out and make a tiny hole and then put some twine through it to hang them on the tree?
The funny thing that particular year was that we had just started dehydrating food from our garden. We had this big old harvest gold 24-inch square dehydrator going full force.
Well, the day before we made the cookies, I started dehydrating onions. Yes, onions, and you soon learn that you never dehydrate onions in the house, ever. The whole house smelled yummy for the first few hours then the house started to smell totally like onions. And so did the cookies we were going to take to the neighbors, and the ones we were hanging on the tree.
We still hung the cookies on the tree, onion smell and all. Please tell me this happened to you, I would love to hear. I giggle every time I think of those sugar cookies.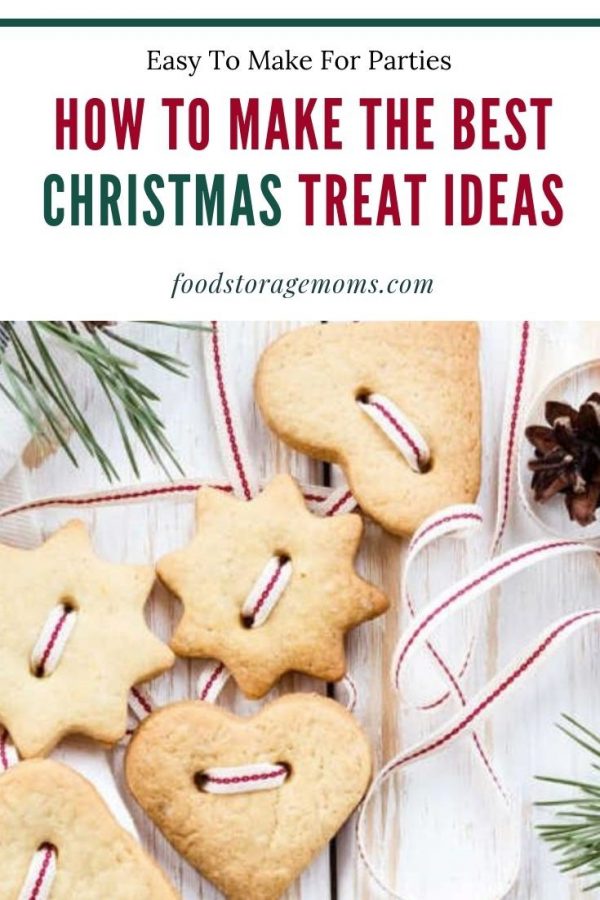 Christmas Treat Ideas
Allison's Cream Cheese Sugar Cookies
These cookies are my daughter Allison's famous soft chewy sugar cookie recipe. This is our family's favorite rolled sugar cookie.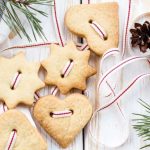 Allison's Cream Cheese Sugar Cookies
Ingredients
Ingredients

2

cups

sugar

2

cups

butter

6-

ounce

cream cheese (softened)

1

tsp.

salt

1

tsp.

almond or vanilla extract

2

egg yolks

4-1/12

cups

flour
Instructions
Instructions

Cream all of the ingredients together except for the flour. Then slowly add the flour and mix until smooth. Chill the dough covered with plastic wrap in the refrigerator. After 2 hours, preheat the oven to 375 degrees. Grease cookie sheets and roll out the dough and use cookie cutters. I like my dough about 1/4 inch thick. Bake for 7-10 minutes depending on how thick you roll your cookies.
Recipe Notes
Frosting
3 egg whites
1-pound powdered sugar
1/2 tsp. cream of tartar
F00d coloring if desired
Instructions: Wait to make the frosting until right before you are ready to frost the cookies. The frosting will be a little runny until it starts to thicken up as it dries. Work fast when you start to frost those yummy cookies.
Chocolate Truffles by Linda
My family made these every year for over 25 years to give to neighbors as Christmas Treats. They are so fun to make as a family. Plus, they taste yummy!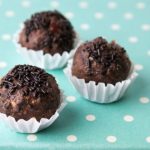 Chocolate Truffles
Ingredients
12-

ounce

package real milk or dark chocolate chips

3

tablespoons

milk

3

egg yolks

3/4

cup

butter

no substitute cut into pieces

1/2

teaspoon

vanilla

or any flavor of choice

Chocolate Shot or "Sprinkles"
Instructions
In Double Boiler, melt the chocolate chips with the milk. Beat with mixer one yolk at a time into the melted chocolate. Remove the pan from heat and start adding the butter pieces a few pieces at a time using the mixer. Beat 2-3 minutes, then mix in the vanilla. Chill the chocolate in the refrigerator. When the chocolate is workable, roll into balls the size of marbles and roll in the chocolate shot or ground nuts. Serve well chilled in tiny paper/foil cups. Keep the truffles refrigerated. Makes approximately 50 Chocolate Truffles.
Linda's Ooey Gooey Caramel Corn
This is my mother-in-law's recipe. It's a keeper, I promise.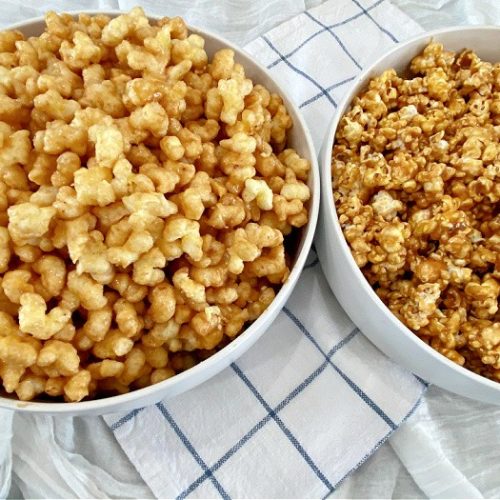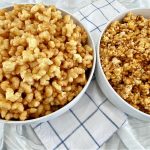 Homemade Caramel Popcorn by Food Storage Moms
Ingredients
4

cups

of brown sugar

2

cups

of light Corn Syrup

1

cup

of salted or unsalted butter (cut into pieces)

2

14-ounce cans of Sweetened Condensed Milk

Buttered popcorn (bag)

Clover Club Corn Puffs
Instructions
Gather all of your ingredients. Take a plastic bag with some butter on it to grease two large bowls. One for the popped popcorn and another bowl for the corn puffs.

Bring the brown sugar and corn syrup to a boil.

Stir constantly and add the butter pieces and sweetened condensed milk.

Continue stirring constantly over medium heat. Cook until you can get the mixture to form into a semi-firm ball. To test out the texture, drop some caramel in a cup of cold water and if it can be made into a semi-firm ball…it's ready.

This makes a lot of caramel so you can make a large batch of caramel popcorn. I like to buy already-popped popcorn at Harmon's grocery store, or a similar grocery store. The corn puffs package I used today is called "Corn Puffs" from a company called Clover Club (not the cereal corn pops) and a package of buttered popped popcorn. Put the popped popcorn and/or corn puffs in a very large greased/buttered bowl so you are ready to stir the caramel over the 1 pound of popcorn very quickly. You can add peanuts, pecans, and almonds for a unique flavor. Enjoy!
Grandma's Raisin Filled Cookies
My mother used to make these every Thanksgiving and Christmas. I hope you like them as much as my family does.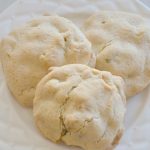 Raisin Filled Cookies
Ingredients
Ingredients for the cookie:

1

cup

sugar

1

cup

softened butter

1

egg

1/2

cup

milk

1

teaspoon

vanilla

2

teaspoons

cream of tartar

1/2

teaspoon

salt

1

teaspoon

baking soda

5-1/2

cups

flour

Combine all of the ingredients except the flour. Cream until smooth and slowly add the flour one cup at a time. Flour the countertop and roll out the sticky dough with a floured rolling pin to about 1/8 inch thick. Use a cookie cutter to cut out the size of circle you desire.

Ingredients for the raisin or date filling:

1

cup

raisins or dates-cut in pieces

1/2

cup

water

1

cup

sugar

1

tablespoon

of flour
Instructions
Preheat the oven to 350 degrees. Combine the ingredients in a saucepan and stir constantly. Bring the mixture to a boil and then simmer until thick. Remove the pan from the heat and let cool slightly. Scoop one heaping tablespoon of the filling in the middle of one rolled out cookie circle and place another cookie on top. Pinch the edges together with your fingers or a fork. Bake for 10-20 minutes depending on the thickness of the cookie dough. Bake longer if you like a crisp cookie. This recipe makes 12-24 cookies depending on the size cutter you use.
Chocolate Mint Brownie Cookies
You will never make another brownie cookie recipe after you try making these. Please let me know if you make them!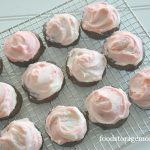 Chocolate Mint Brownie Cookies
Ingredients
1/2

cup

softened butter

1

cup

sugar

1

egg

1/2

cup

milk

1

teaspoon

vanilla

1/2

teaspoon

baking soda

1/2

teaspoon

sea salt

1/2

cup

cocoa, unsweetened natural cocoa

2

cups

flour
Instructions
Cream all the ingredients, as in dump/cream all the ingredients in your mixer bowl and then add the flour. Blend until thoroughly mixed. I used my 1/8 cup cookie scoop.  Preheat your oven to 350 degrees and bake on a greased cookie sheet for 8-12 minutes, depending on the size of cookie scoop you use. Of course, spoons work just as well.
Chocolate Mint Brownies
These have a layer of mint that is ever so slight. These are my favorite homemade mint brownies.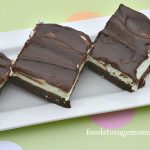 Linda's Mint Brownie Recipe
Ingredients
Ingredients:

1-1/2

cups

butter

1

cup

unsweetened baking cocoa

3

cups

sugar

6

eggs

1-1/2

cups

flour

1-1/2

teaspoons

salt

3

teaspoons

vanilla
Instructions
Instructions for the brownie part:

Grab a saucepan and melt the butter with the cocoa and stir constantly. Remove from the stove and add the remaining ingredients. I use my hand mixer. I add the eggs one at a time because I am always afraid they may become "scrambled eggs". I use the hand mixer to combine all the above ingredients until smooth. Grease a cookie sheet. Scoop the batter onto the cookie sheet and spread evenly over the entire pan.

Preheat the oven to 350 degrees and bake 25-30 minute, or until the edges come away from the pan slightly. Let cool and now onto the next step.
Mint Frosting Layer I spread the mint frosting layer on top and wow does it smell yummy! Just a few drops of peppermint goes a long way to flavor this frosting. I added a few drops of green food coloring (optional). I like the look of a little green between the layers of brownie and the ganache. Ingredients: • 9 cups powdered sugar • 1 cup butter (softened) • 1/2 cup milk (maybe a bit more if it's too thick) • 1-1/2 capfuls of peppermint extract or just a few drops of peppermint essential oils (you will need to taste test this part and gauge how much YOU like-I do not like mine too "minty") • Green food coloring (optional) Instructions: I use my hand mixer to mix the ingredients above for about 5 minutes because it needs to be very fluffy. The next step is to cover the cooled brownies with this mint frosting all the way to the edges of the brownie pan. Once this is done, place the pan in the freezer for at least an hour to "harden" up so it's ready for the ganache topping. I call it ganache topping, not sure it is, but that's how I roll. The brownie pan must be totally hard before we can frost with the ganache.
Ganache Topping Ingredients: • 3 cups chocolate chips • 3/4 cups butter (softened) I realize that most ganache's are made with heavy cream-I just don't know what to call this yummy topping! If you don't have a double-boiler to melt the chocolate chips and the butter then use your microwave. I microwave for one minute, stir and repeat this process. Once the mixture is totally melted be ready to spread the mixture over the cold brownie pan you have removed from the freezer. I do use a double boiler sometimes for my ganache. Spread the ganache quickly, covering the entire pan the best you can. Place the brownies in the refrigerator until ready to cut and enjoy!
Classic Christmas Cake Recipe
This is the infamous cake I well know for making in every neighborhood where I have lived. The secret to a moist cake, I learned from my mother is in the recipe. You freeze it before you frost it.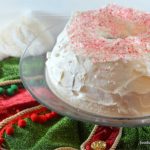 Classic Christmas Cake Recipe
Ingredients
1

package chocolate cake mix (I prefer Duncan Hine's brand)

1

package INSTANT Chocolate pudding (they come in either 5 or 5.9 ounces)

1

cup

sour cream

½

cup

vegetable oil

½

cup

water

4

eggs

¾

cup

mini chocolate chips (I prefer the mini-but regular will work)

Cream Cheese Frosting or Freshly Whipped Cream sprinkled with crushed peppermint candy canes.
Instructions
Pre-Heat oven to 350 degrees. I place everything but the chocolate chips into the mixer bowl. I blend until completely mixed, about 1-2 minutes. Fold in the chocolate chips. Grease a Bundt pan and scoop the mixture into the Bundt pan. Bake for 50 minutes or until a toothpick comes out clean. I wait for about 5-10 minutes before inverting the baked cake onto a parchment paper lined dinner plate. I freeze the cake overnight or until I need it for a party. The day of the party I remove the frozen cake and place it on the platter I will serve it on. Remove the parchment paper and cover the cake with plastic wrap until partially thawed and ready to frost and serve.

Frost with cream cheese frosting or whipped cream and sprinkle with crushed candy canes.
Recipe Notes
Cream Cheese Frosting
1/2 cup butter (softened), one 8-ounce cream cheese, 3-1/2 cups powdered sugar, 1 teaspoon vanilla and a few drops of peppermint essential oils if desired. Use a hand mixer to mix until smooth and creamy.
Grandma's Mounds Bars
Yes, this is one of the all-time favorites my mother made for me and my sisters growing up. It's a traditional cookie bar in our family.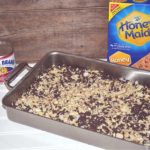 Grandma's Mounds Bars
Ingredients
1

can

sweeten condensed milk

1

14-ounce

pkg. flaked coconut

1/2

cup

chopped pecans, optional

2

cups

graham crackers, crushed

1/2

cup

melted butter

1/4

cup

sugar

6

ounces

chocolate chips

6

ounces

butterscotch chips
Instructions
Instructions

Combine the melted butter, graham crackers, and sugar. Grease a 9-inch by 13-inch cake pan. Preheat oven to 350 degrees. Spread the graham cracker mixture into the pan and pat down evenly. Bake the crust for 10 minutes.

Take the pan out of the oven and combine the condensed milk, pecans, and coconut together. Spread evenly over the crust. Return to the oven and bake another 15 minutes.

Frosting: Melt the chocolate chips with the butterscotch chips over hot water. Spread over the coconut mixture. Place the pan in the refrigerator to set the chocolate chips.
Final Word
I hope you try some of my Christmas Treat Ideas this year for the holidays. It's that time of year coming upon us, please pray for this country and the world. Keep prepping because we will need all the supplies we have on hand. May God bless this world.
My Favorite Things

Copyright Images
Cookies: AdobeStock_59003257 by Sunny Forrest
Christmas Shoes: AdobeStock_221799073 by Lili Graphie