Instant Pot® Beef Recipes: More than Beef Stew
Are you looking to make more than beef stew in your Instant Pot? Below, we have come up with a list of Instant Pot Beef Recipes that are original and more than just beef soup or stew. Check them out!
Instant Pot Beef Recipes – Give These a Try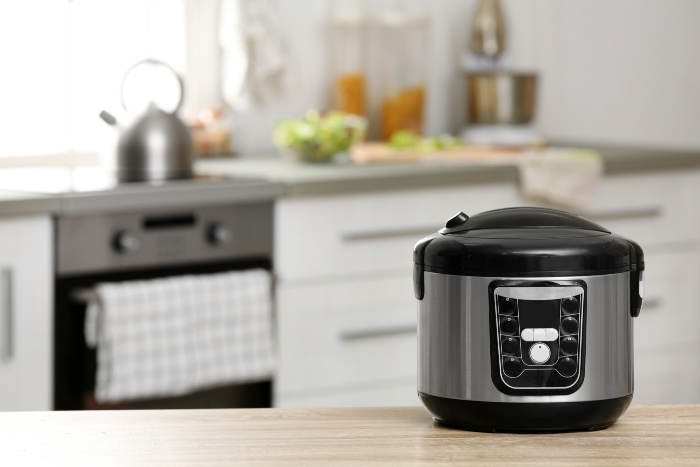 Below is a compilation of our favorite Instant Pot Beef Recipes. You are going to love every single one of them. Beef stew is great, but we wanted to give you more than just beef stew recipes. So, here they are:
Now, who doesn't love steak? I know I do, and this dish can be done in just 30-minutes. Forget the grill and plop it in the Instant Pot. By Ginger Casa
Skip the expensive Chinese take-out and make your own meal. This dish is better than any restaurant and cooks in less than 15-minutes. By My Organized Chaos
Nothing says dinner like short ribs. This recipe combines Italian and ribs to make a delectable dish the whole family will love. By Urban Bliss Life
This Beef Stroganoff is both delicious and Keto-friendly. It is truly amazing how you can make this without any noodles. By Keto Cooking Wins
Want tasty, delicious, and juicy burgers without worrying about the cool weather and the snow as you cook on the grill outside? The Instant Pot will become your new best friend when it comes to making plump, juicy burgers in any weather. By Indian Ambrosia
Tender, juicy, and full of flavor, these Italian Beef sandwiches are delicious. Cooked with pepperoncini's and a few other seasonings, it has just the right kick. By Where'd My Sanity Go
Of course, we can't have a list of beef recipes without a chili recipe! This recipe is divine and one everyone will love. By Crave The Good
This recipe is actually by far the easiest. Most recipes want you to cook the veggies and meat separately. However, in this one, you can throw everything in together and cook for 30-minutes. By Mama Cheaps
Braised and pressure cooked in gravy, these Beef Tips are juicy, tender, and delicious. If you want a little southern comfort, this is your recipe. By Simply Happy Foodie
Struggling to get your picky kids to eat anything? Not only is this super easy to make, but your kids are going to love it! By Crayons and Cravings
I have never been a fan of cube steaks because they always come out so dry. However, this cube steak is pressure cooked with onion gravy, and quite literally falls apart under your fork. It is tender, juicy, and delicious. By Simply Happy Foodie
Meatballs are a household favorite, but this recipe tops the cake. Made with potatoes, meatballs, and carrots soaked in tomato broth, you are in for a portion of heavenly comfort food. By Upstate Ramblings
I don't normally make beef brisket. It's more of a dinner choice we get from a grillin' restaurant. However, with this recipe, it may just become a norm in my home. By Melanie Cooks
Save time and dishes by making this delicious Meatloaf and Mashed Potatoes meal. You can cook it all together in much less time than you would without your Instant Pot. By House of Nash Eats
Looking for a new flavor? This Mongolian beef is delicious and has a burst of flavor you will love. Try it out. By Love On A Plate
There is just something about that southern food that gives you this warm at home feeling. Making this corned beef and cabbage is just what you need on a cool winter day. Soon you will be a southern Belle of a chef. By Temecula Blogs
There aren't just pork ribs in this world, and when you make these beef short ribs in your Instant Pot, you may never go back to pork again. These come out so tender they literally fall off the bone. By Gluten-Free Palate
Spice up your Taco Tuesday with these juicy, delicious Korean Beef Tacos. The flavors are mostly savory, a little sweet, and a nice kick of spice. By Hunger Thirst Play
Before this recipe, I was afraid to ruin my delicious cut of steak in the Instant Pot. But, rest assured, your steak will come out better than ever, and it will melt in your mouth like butter. By The Inspirational Edit
Got a craving for some curry or Thai food? Forget take-out. You can mix up your own cravings for much cheaper at home. By Fabulous Habits
If you liked these recipes, check out our 20 Instant Pot Beef Recipes for even more ideas!
Which one is your favorite? Share it with us in the comments, you know I love to hear from you. Please keep prepping and teach the world to cook at home. May God bless this world, Linda
Copyright Images: Instant PotDepositphotos_239958644_s-2019, Instant Pot New Africa AdobeStock_247996053