Bird Flu: Crazy Case of H5N1 Bird Flu
According to the CDC, a person as recently as the first week of May 2022 has tested positive for Avian Influenza A(H5) virus (H5 bird flu) in the U.S. This is the second human case associated with this specific group of H5 viruses that is currently predominant, and the first case in the United States. So, what do we know?
What is Bird Flu?
Bird flu, or avian influenza, is a virus that can infect poultry and other birds. In severe cases, it can lead to death in these animals. Bird flu viruses are classified according to two things: their hemagglutinin (H) number and their neuraminidase (N) number. There are many different combinations of H and N numbers, but H5 and H7 are most common in North America.
Influenza A viruses that have an H number of 5 or 7 but not both are sometimes called "low pathogenic" because they generally cause only minor illnesses in birds. Low pathogenic avian influenza (LPAI) viruses can mutate, or change, into a more severe form called "highly pathogenic" (HPAI). HPAI viruses can kill poultry very quickly.
All influenza A viruses have the ability to change or mutate. These changes can happen when the virus infects a new host, such as a person, and begins to replicate. The resulting new virus might be able to spread easily from person to person and might cause a global outbreak of disease (pandemic).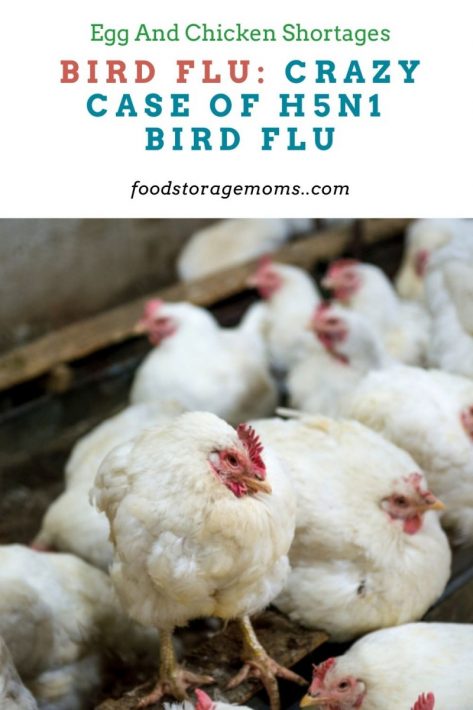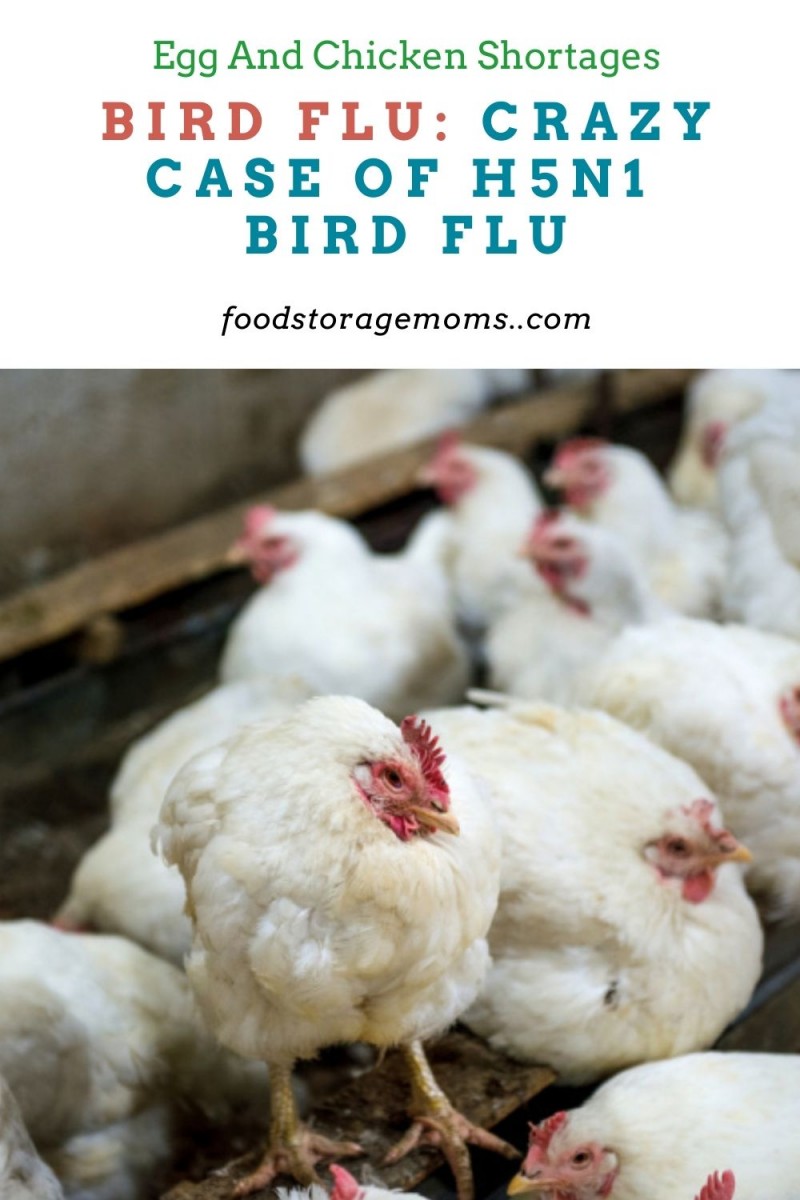 What is H5N1 Bird Flu?
H5N1 is a highly pathogenic avian influenza virus that causes severe respiratory illness in birds. The H5N1 virus is different from the seasonal flu viruses that commonly circulate among people and cause mild illness.
H5N1 Bird Flu and Humans
Although H5N1 viruses have infected humans, this has been rare and most cases have been associated with contact with sick birds or surfaces contaminated with their secretions. In these limited instances, the virus has not spread easily from person to person. However, scientists are concerned that H5N1 viruses have the potential to mutate and become a pandemic threat.
How Do You Contract H5N1?
There is currently no evidence that H5N1 Bird Flu can spread from person to person, but further study is needed. It has been shown in a small number of cases that the virus can be transmitted through contact with infected birds or surfaces contaminated with their secretions. Secretions are things like saliva, mucus, blood, and feces.
What Are the Symptoms of H5N1 Bird Flu?
Symptoms in humans have ranged from mild to severe and have included:
Fever
Cough
Sore throat
Muscle aches.
However, in severe cases of other bird flues, there have been reports of pneumonia and death.
What is the Treatment?
At this time, there is no specific treatment for H5N1 Bird Flu or other bird flu virus infections in humans. However, prompt medical attention can help manage symptoms and improve outcomes. Most people recover with supportive care, which includes rest, fluids, and pain relievers.
How can I protect myself from H5N1 Bird Flu?
The best way to protect yourself is to avoid exposure to birds or surfaces that may be contaminated with the virus. Additionally, you should:
Wear Gloves and a Mask
If you must be around birds, take precautions to avoid contact with their secretions, such as wearing gloves and a mask if you must handle birds or their environments.
Cook Poultry Thoroughly
Cook poultry and eggs thoroughly to kill any flu virus that may be present. Poultry should have an internal temperature of at least 165 degrees Fahrenheit, and eggs should also be cooked thoroughly.
Practice Good Hygiene
Wash your hands frequently and avoid touching your face with unwashed hands to reduce the likelihood of contracting the H5N1 Bird Flu. You should also wash your hands thoroughly with soap and water after handling birds or their environment.
Avoid Contact with Birds When Traveling
The CDC recommends that people traveling to countries where H5N1 Bird Flu is present should avoid contact with poultry, including chickens, ducks, and geese. You should also avoid eating or handling uncooked poultry products.
If you become sick after contact with birds, see your healthcare provider immediately and let them know about your exposure.
What is the Government Doing to Protect People from H5N1 Bird Flu?
The United States government is working with other countries to monitor the situation and prevent the spread of the H5N1 Bird Flu. The CDC has also issued guidance for healthcare providers and laboratories on how to test for and treat the virus.
Additionally, the United States Department of Agriculture (USDA) is working to prevent the spread of H5N1 Bird Flu in poultry.
The government is also working on developing a vaccine for H5N1 Bird Flu, but it is not yet available for use in humans. Clinical trials are ongoing.
How is H5N1 Different Than H1N1?
The H5N1 Bird Flu is a different strain of influenza than the H1N1 Swine Flu that caused a global pandemic in 2009. H1N1 viruses are mostly spread from person to person, whereas H5N1 Bird Flu can be transmitted from birds to humans, but not from person to person.
Additionally, H5N1 Bird Flu is more severe than H1N1 Swine Flu and has a higher mortality rate. However, both viruses can cause serious illness and should be taken seriously.
What Should I Do if I Think I Have H5N1 Bird Flu?
If you develop symptoms of H5N1 Bird Flu, such as fever, cough, or difficulty breathing, see your healthcare provider immediately and let them know about your exposure to birds. Early diagnosis and treatment are important for the best possible outcome.
Will H5N1 Become a Pandemic?
There is no way to predict if or when H5N1 Bird Flu will become a pandemic. However, the CDC is working with other countries to monitor the situation and prevent the spread of the virus. In the meantime, you can prepare for another pandemic. Check out my posts below for more information:
What Are The Economic Effects of the Bird Flu?
Over the past few months, we've seen significant increases in the cost of many day-to-day items, including the prices for food items we consume. There have been news reports of supply chain challenges, drought, floods, and the influences of the military action taking place in Ukraine. During the period 2/2021 through 2/2022, the price of milk is up 11.2%, butter is up 5.5%, and candy prices have increased 7.1%.
The U.S. Department of Agriculture (USDA) is predicting overall grocery prices could increase by another 4% by the end of 2022, and for those who tend to eat out a lot, count on seeing those prices go up by 6.5% this year.
One area of food price increases can be traced to the bird flu and the decision by those raising poultry for slaughter to destroy millions of the birds. That not only reduces the number of birds available for purchase in your local meat department but also the egg production counted on from those destroyed birds. With fewer eggs, the continued demand prompts prices to rise.
One source of egg pricing is to check the wholesale prices as reported in the Egg Market News Report from the USDA. The wholesale cost of large Midwest shell eggs riched historic highs in late March of over $3.00 per dozen, about three times the cost of a year ago. Prices have stabilized some since then, with pricing in the $2.58 to $2.65 per dozen range. Some areas, like California, as still seeing price increases for eggs, much like they've seen for gas.
Surprisingly, the demand for eggs has been effectively met with current supplies, and shortages, as we've seen for toilet paper, are not expected to take place.
With 26 states experiencing the bird flu in recent weeks, hopefully, the spread of the virus can be contained and not spread even further.
Where was this human infected with the Bird Flu?
I quote, "The first human case of avian flu in the U.S. is reported in Colorado" by NPR
Final Word
To date, there has been only 1 case of H5N1 Bird Flu in the United States. However, the virus is present in other parts of the world, so it is important to be aware of the risks and take precautions to protect yourself.
To reduce your risk of exposure to H5N1 Bird Flu, take measures to avoid contact with sick birds or surfaces that may be contaminated with their secretions. Additionally, wash your hands regularly and seek medical attention if you develop any symptoms after exposure to birds.
The government is working closely with other countries to monitor the situation and prevent the spread of this deadly virus. May God Bless this world, Linda
Copyright Images: Sick Chicken or Sad Chicken Depositphotos_262065836_S