Pandemics: What You Should Do Now
Today it's all about Pandemics: What You Should Do Now! It's been a crazy week for my blog, I have had more people visit my website than ever before. I'm so thankful that people are waking up to being prepared NOW.
As I've researched why the website has been so active, I've found that most of the visits were to read my posts about the importance of preparation for any disaster, emergency, epidemic or pandemic. 30 Items You Need To Survive A Pandemic
I wrote a post about how best to Shelter In Place when a pandemic hits your home location. That post has had thousands of readers, and I hope it has helped them.
Please sneeze or cough in your elbow (crook of your arm). Please do not touch your mouth, eyes, nose, face, it may spread whatever virus you have. Wash your hands, wash your hands, and I will say it again, wash your hands. Please stay home from school, church, work, and do not go shopping when you are sick.
The quarantine time for the Coronavirus could end up being more than 14 days, so stocking up food and water needs to be more than 30 days at the very least. Please do not wait, do it now. Please refer to the CDC for accurate information on COVID-19.
Pandemics: What You Should Do Now
As I've thought about that post and how I might best expand on the "pandemic" theme, I was prompted that many of us need to think about and prepare for the situation where family, friends, co-workers, fellow students, neighbors, churchgoers, and others actually contract the most common virus we are hearing about right now, the coronavirus.
As with so many other disasters, we tend to think bad things happen to others and not us. Hopefully, that will be the case with the coronavirus, although we don't want to see anyone get sick.
So much of the media attention the past few weeks has centered on the virus affecting people in sections of China, Japan, other southeast Asian countries, and cruise ship passengers who have visited those locations.
The CDC Has Changed Its View
It is important to note that this week the US Centers for Disease Control and Prevention (CDC) is now telling all of us who will listen that the likelihood of an outbreak of coronavirus is very high here in the US.
There are places like Italy, Iran and South Korea where the virus has spread very rapidly, and that could easily happen in the US, and in your city and neighborhood.
The challenge we are facing right now is that the strain of this coronavirus is a NEW virus and that NO INDIVIDUALS have an immune system prepared to fight an effective fight.
That has been shown by the deaths of educated healthcare officials in China who contracted the virus, many of whom have now died.
All facets of our lives will be affected if the expected pandemic comes into play. How will we handle sick-leave policies in the workplace? Will schools suffer short or longer-term closures?
What about attendance at festivals, concerts, sporting events, religious worship, and other events where we gather and often have to sit in close proximity.
There are places in California where the government has already started to implement quarantine conditions in some places. Yes, it's getting serious.
Hopefully, your local hospital has an emergency plan in place, including responses to a pandemic. Healthcare industry employees are usually required to get an annual flu shot, but that won't help with the coronavirus.
Has the CDC Provided any Pandemic Guidelines We Should Follow?
The CDC has outlined some well thought out guidelines to be followed as you try to be best prepared. They include the following which we suggest you seriously read and work to implement as soon as possible:
First off, you need to meet with your household members, other relatives, and friends to discuss what should be done if/when a pandemic occurs and what the needs of each person will be. Consider age, general health, and other unique issues.
Be sure to discuss ways to care for those at the greatest risk for serious complications, and evaluate if the services they are used to having and rely on will be available.
If your neighborhood, apartment complex, or HOA has a website or social media page, consider joining it to stay connected to neighbors, share information, and all available resources. Now is the time to Get To Know Your Neighbors.
Identify as many organizations as possible in your community that can offer assistance of various kinds that could prove helpful to you and those you love. That would include organizations that provide mental health or counseling, food, and other critical supplies to sustain life.
Create an emergency contact list that you can easily find. Ensure that your household has a current list of emergency contacts for immediate family, close friends, local neighbors, carpool drivers, healthcare providers you use, school staff, employers of all working family members, your local public health department, and other community resources that could prove essential to your goals and needs.
You need to plan to have extra supplies of the most important items on hand, such as soap, hand sanitizer, tissues, toilet paper, and disposable facemasks.
Choose a convenient room in your home that can be used to separate those who are sick household members from those who are healthy. If available, also choose a separate bathroom for the sick person to use with limited access to others. Plan to clean all these rooms frequently, at least every day, or more often based on the number of people in the room.
You need to learn how to care for those at home who are sick so they can get better and not spread the virus to others.
Be aware that you may need to prepare for possible school closures, and be sure to plan for alternative childcare if you can't be there for your children during their sickness period.
What Plans for a Pandemic Does the CDC Have For Schools?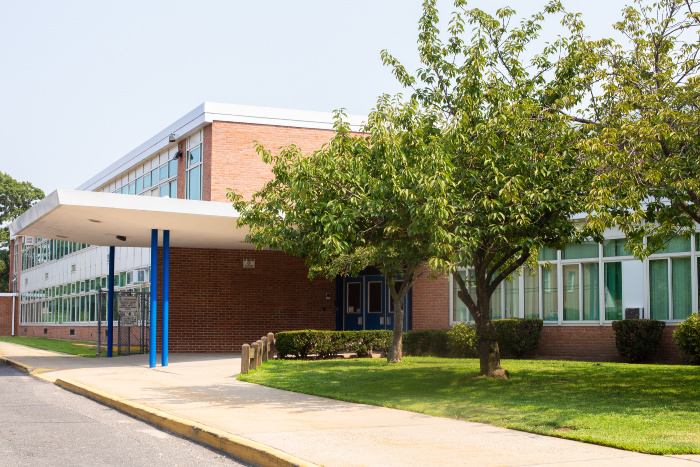 As a leader, you need to be prepared to allow your staff and students to stay home if someone in their house is sick. This also applies to them too so they don't bring the sickness to school and spread the disease.
Although classroom space in most schools is limited, try to increase space between people at school to at least three feet, as much as feasibly possible. It may mean setting up extra tables and chairs to space the students apart.
Your team will need to consider putting together a plan to modify, postpone, or cancel large school events like assemblies, sporting events, concerts, pep rallies, etc.
It may seem like a last resort step, but it may come to the point that you'll need to temporarily dismiss students attending childcare facilities, K-12 schools, or institutions of higher education.
Are There Pandemic Guidelines for Businesses, Large and Small?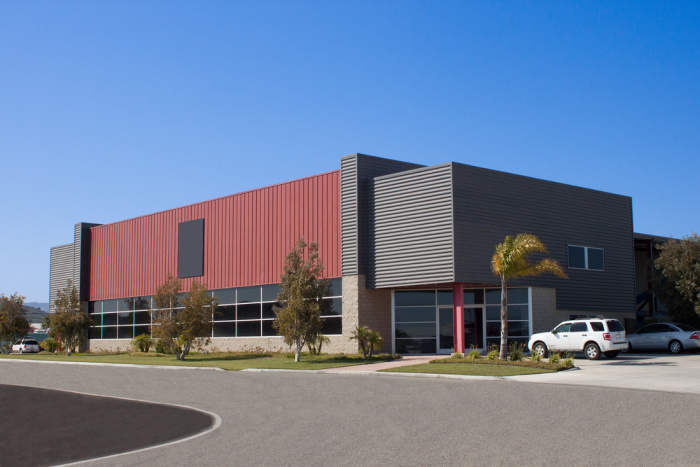 Prepare to allow workers to stay home if they or someone in their house is sick.
Consider increasing the space between people at work to at least three feet, whenever possible. If they can do their work from home or another safe facility, work to make that happen.
You should decrease the frequency of contact among people at work. Try to schedule staff meetings using online conference software whenever possible.
It will make sense to modify, postpone, or cancel special work events. Postpone or cancel all non-essential work-related travel and have your staff make online or phone contact with clients when appropriate.
Consider setting aside a separate restroom for those workers showing symptoms of sickness. Be sure to clean and sanitize public area work surfaces. Consider setting aside special meeting rooms to accommodate business guests if those meetings are essential.
What are the Suggested Pandemic Guidelines for Me and My Family?
There are general precautions we all should follow like washing your hands with disinfection-based soap for at least 24 seconds.
If you have symptoms, stay home and isolated and only leave to seek medical care. Stay home at least 24-hours AFTER you are free from a fever (anything over 100 degrees).
Clean all commonly used areas every day with bleach or alcohol-based cleaners.
If a family member becomes sick, they should be isolated in a separate room. Refer to my post about how to Shelter In Place (SIP). If more than one person is sick, they can be isolated in the same room away from other healthy household members.
You should try to limit your visits to public places, including the grocery store. Besides what you normally store in the way of food and water, try to keep a good supply of your prescription drugs, nonprescription drugs, and other health supplies. Take stock of your pain relievers, stomach meds, cough, and cold meds, vitamins, rubbing alcohol, thermometers, garbage bags and cleaning supplies. If running low in these items, buy some now. Always have plenty of drinkable fluids and electrolytes.
Your car's gas tank should always be over half full. Be sure to have some ready cash on hand since financial institutions may be closed or only offer limited service.
In anticipation of having sick family members, you should also consider storing some personal protective equipment that can be found easily and put to use as needed.
Suggested Items For A Pandemic
Plan to buy and use disposable vinyl, nitrile, or latex gloves or other gloves that can be disinfected or effectively washed.
Clothing that would include long-sleeved shirts or coveralls, long pants, or disposable surgical gowns or hospital scrubs.
Disposable covers for your shoes, or those that can be washed or disinfected.
Fitted safety goggles or face shields if available in your area.
Surgical masks or N95 respirators should be considered. You may also want to buy the protective masks painters use. They may not protect you, but they could be helpful for those who are sick so they don't spray those droplets that will spread the disease.
Open sores or wounds should be covered with bandages or gauze.
Use proper steps to fully disinfect commonly used items like cups, glasses, dishes, eating utensils, thermometers, phones, cable remotes, door handles, faucets, refrigerator door handles, oven handles, toilet flush handles, etc. You should consider using gloves when handling these items before and while being disinfected. Rooms with infected people should be cleaned 2-3 times per day.
Linens and all clothing should be washed in warm or hot water and preferably dried in a dryer and not left out in their wet condition to possibly attract the droplets in the air.
Good disinfection solutions include bleach where it is mixed with water on a ratio of 1.5 tsp per gallon. Also good are Lysol or Clorox spray, wipes or liquid.
If you have children sick at home you should plan to have things to keep them entertained while they are sheltered, such as games, books, music, etc. If we are asked to quarantine family members for longer periods they will need a significant inventory of things to keep them busy.
US EPA Suggested Cleaning Items
Stock Your Home Pharmacy
Final Word
Now that you know all of this information, do you feel prepared in a pandemic emergency? These tips are what you need to have in your home for proper sheltering. Are you prepared? A pandemic emergency isn't something you wait until later to do, you do it NOW!
Pandemic: what you need to shelter in place is no joke. This is as serious as emergency preparedness gets my friends. May God bless this world, Linda
Coronavirus: Pandemic Supplies You Need
How To Stock Your Home Pharmacy
30 Items You Need To Survive A Pandemic
Copyright Images: Pandemic Depositphotos_29876035_s-2019, Pandemic AdobeStock_302581739 by Win Nondakowit, Hospital Room Depositphotos_211947456_s-2019, Bunker Depositphotos_28638121_s-2019, Office Building Depositphotos_27966805_s-2019, School Building AdobeStock_218277051 by Littleny, CDC AdobeStock_295493833_Editorial_Use_Only Dzianominator