Pandemic: What You Need To Shelter In Place
Today it's all about what you need to shelter in place. When it comes to a Pandemic scenario, most of us are supplied with the proper food and water, but what about shelter? When it comes to sheltering during a crisis there are some things that you need to know. Please refer to the CDC for accurate information on COVID-19.
What happens if you don't have access to gas or electricity? If there is an emergency, there are some things you should know about effective sheltering. Pandemic: what you need to have in your home for shelter is real and something you should consider.
My Book: Prepare Your Family For Survival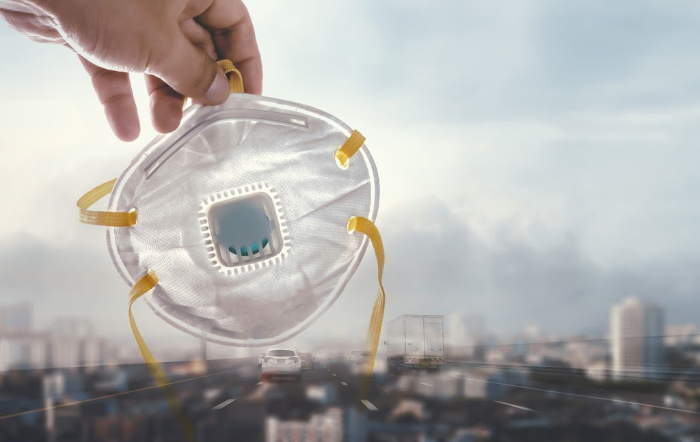 Pandemic: What You Need To Shelter In Place (SIP)
The first step for having effective sheltering in a pandemic epidemic is a shelter in place. This is when you are not able to evacuate. A SIP helps keep your family safe until the hazard goes through its course. 
The concern about hazardous material is that it can contaminate the air around you. When you are choosing a SIP area, here are some things to consider.
The room needs to be big enough.
The room should be big enough for you and the pets.
The room size has everything to do with air and not actual size.
An upstairs room is advised because most chemicals are heavy and don't float to that level.
Purchase or Create a SIP Kit
Another way to prepare a Shelter in Place is to buy a kit. This kit, whether you make it or buy it, should have the following:
How to Create a Cool Room When It's Hot
Let's talk about what to do if it's hot outside and you face an emergency that has struck your area and you have lost all power to your home. It's not like you can just go plug in an air conditioner. Instead, you need to know how to cool down your house if it's hot outside in a pandemic emergency.
Choose a lower level of the house
Although this is the opposite of a SIP situation where they're telling you to choose an upstairs room, this is when you should choose a room in the lower level of the house. Most houses get super hot upstairs, which means you could get injured from heat exhaustion.
Close the windows and doors
Although it seems as though you'd want to let the cool air in, this isn't possible in a pandemic situation. You'll want to keep the windows and doors closed because you don't want all that hot air getting inside your home.
So, close the windows and doors. During the nighttime, if it's safe, you can open the windows and doors for fresh air. At night, you can open the windows that are higher up to let the hot air that's rising actually move out of the house.
Wet Clothes and Sheets Are Your Friends
Although this is hard to understand, sleeping in wet clothes can help you stay cool at night. I don't know how many times in my life I've ever slept in wet clothes, but in an emergency, anything goes. Don't forget to put wet sheets and blankets in doorways and on the windows to help promote evaporative cooling.
Sleep on the Ground
Another way you can stay cool when it's hot outside is to sleep directly on the ground. You can move your mattress right to the ground to help keep you cool.
How to Create Warm Rooms When You Have Cold Weather
It's possible that you could lose utilities during very cold weather. I feel as though it's a lot easier to layer up in cold weather with what you have in your home than it may be to deal with a hot home as mentioned above. There are even more steps you can take to help stay warm.
Choose a Higher Level Room
I think you're seeing a pattern here. When you choose a higher level room, you are getting access to the heat that is rising in your home.
Let the Sunlight In
When it comes to keeping warm when the utilities have gone out, you need to let as much sunlight in the home as possible. This will help keep it warm.
Move Everything to a Room
For example, every blanket, couch cushion, or anything warm you have should all be moved to one room, if possible. Keep in mind that staying together and moving close together can also help keep you warm.
Cover Up the Cracks
One thing you can do to help when the utilities have gone out is to cover up the cracks. Any cracks in the windows or doors should be sealed with extra blankets or plastic. Plastic sheeting and duct tape are your new best friends.
Don't Forget Ventilation
If you happen to be using a wood stove or a fireplace, remember that you need proper ventilation. Carbon monoxide is real and can kill your family if you don't have proper ventilation in your home. Carbon Monoxide Detector (battery operated).
What to do When a Pandemic Emergency Happens
Now that you know how to create a warm room in cold weather and how to create a cooler room in warm weather, you are a little more prepared. In case of a pandemic emergency, you also need to know about a Shelter in Place, in case you're not able to evacuate.
Now, what do you do when an emergency happens? Let's go over this!
Step One: Go inside of your home and make sure you lock all of your doors and windows.
Step Two: Go to your HVAC system and turn it off right away.
Step Three: Create your shelter in place area.
Step Four: Listen to the radio to understand what is going on.
Step Five: Leave the SIP room when you are instructed to do so.
Step Six: Make sure you ventilate your house when possible and when it's safe.
Stock Your Home Pharmacy
Final Word
Now that you know all of this information, do you feel prepared in a pandemic emergency? These tips are what you need to have in your home for proper sheltering. Are you prepared? A pandemic emergency isn't something you wait until later to do, you do it NOW!
Pandemic: what you need to shelter in place is no joke. This is as serious as emergency preparedness gets my friends. May God bless this world, Linda
Coronavirus: Pandemic Supplies You Need
How To Stock Your Home Pharmacy
Copyright Images: Pandemic Depositphotos_29876035_s-2019, Pandemic AdobeStock_302581739 by Win Nondakowit, Hospital Room Depositphotos_211947456_s-2019, Bunker Depositphotos_28638121_s-2019.jpg