What Are Rolling Blackouts?
Rolling blackouts are a hot topic that we're reading and hearing a lot about lately. This is especially in correlation with Texas and their freakish winter stormy weather they experienced the past few days. Over the past several months, many residents in other parts of the country have been forced into the dark, leaving them scratching their heads, wondering whether these forced power outages were absolutely necessary. 
So, just in case you were wondering, here's what a rolling blackout is and everything you need to know about them. I'd also like to share with you some tips on how you can possibly prevent them from happening in your area and a few ways that you can stay warm in the meantime. Please get Flashlights and Lanterns before you need them.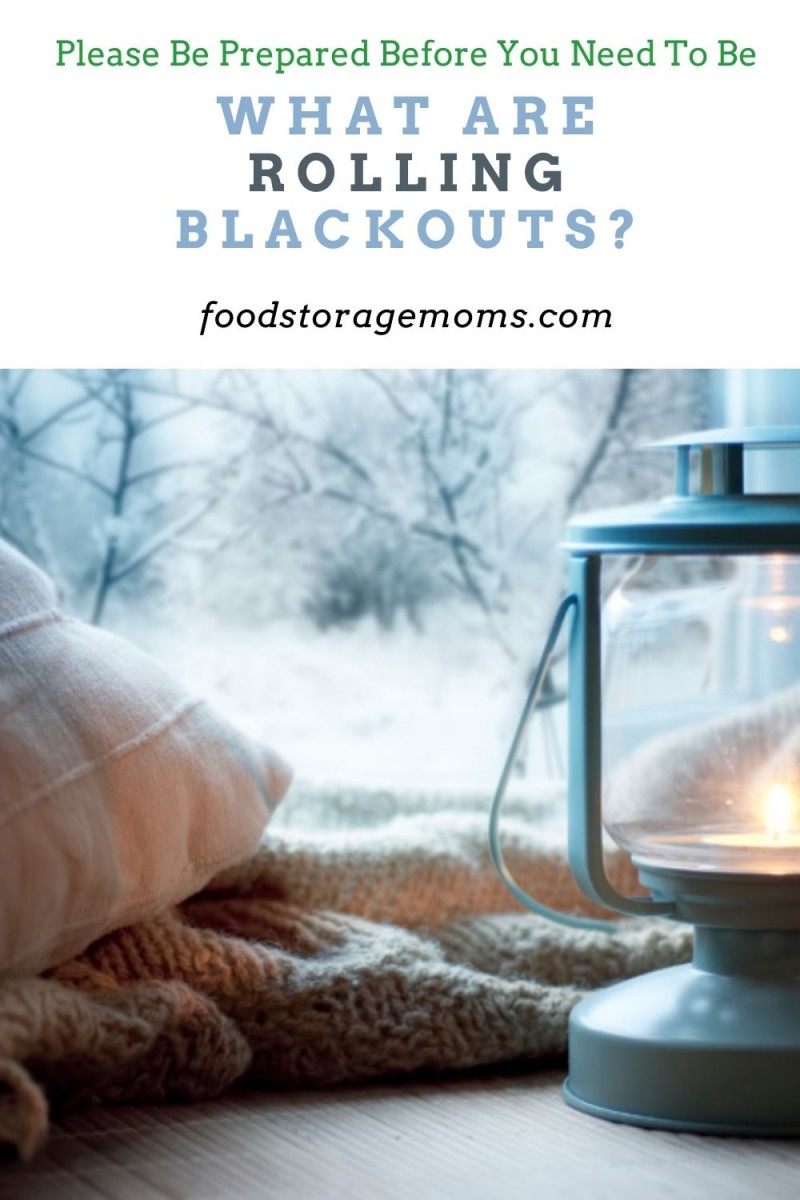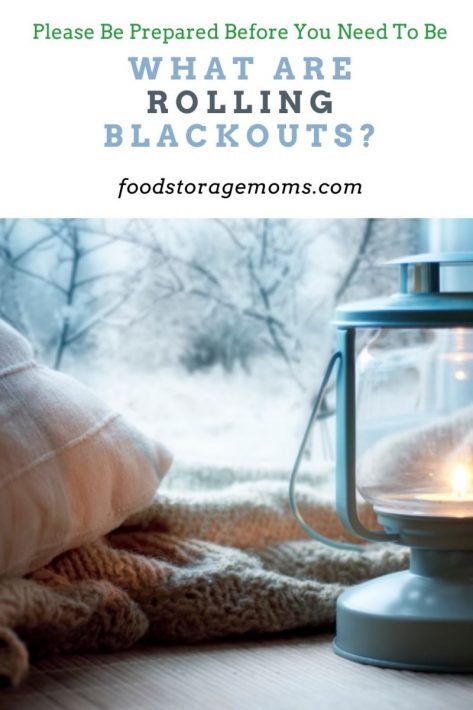 What is a Rolling Blackout?
A rolling blackout is a systematic temporary power outage that utilities sometimes have to use as they work to safely restore power to a particular area. A rolling blackout can last anywhere from one to several hours, but it really depends on how much of the region has been affected by power failure.
There's also usually little, to no notice given at all before these utilities are completely shut off for a period of time.   
Rolling blackouts are a sort of electrical balancing act if you will, where utilities will rotate shutting off the electricity to a certain number of homes and businesses in a given area, in order to restore electricity elsewhere, but this is a last-resort step in their emergency procedures. 
Why Are Rolling Blackouts Necessary?
Rolling blackouts can be frustrating for homeowners, especially when they appear to happen out of nowhere, even long after a storm has passed them by. But they are in fact necessary, and here's why.
If the demand for electricity in the market outweighs the current supply of electricity, it can cause a much bigger problem and can instead affect millions or more people in particular areas affected they the storm(s).
Take for instance the country of Pakistan. Just a little over a month ago, over 200 million people were left without power for several days due to an engineering fault with their power grid.
The rolling blackout method is used in order to avoid widespread blackouts across entire regions, which can leave people without power for a much longer period of time. They call it a rolling blackout since they move from one area/region to another and they turn off power to one, and turn on the power to another. Thus, one particular area doesn't suffer the blackout for the full energy challenge period. They all share in losing power for a shorter period.
The United States is only run on 3 power grids, the Eastern Grid, Western Grid, and the ERCOT Grid (Texas), so if one of them were to go down, it could affect more than a third of the country. This is what happened to Texas earlier this week when their grid was overwhelmed.   
Where Will They Occur?
When a rolling blackout happens, it will shut off most of the homes in a given area. There's really no telling where a rolling blackout will occur beforehand, it's really up to the electric utility provider to determine which circuits to shut off, and for how long.
Some locations in your region may experience no blackouts whatsoever, while other areas nearby may experience one, or multiple blackouts during this period of time.
Will Critical Care Customers Be Affected?
For those of you who have critical care family members living with you, your home may also be subject to a rolling blackout for a certain period of time. If they rely heavily on electricity for their life-sustaining equipment, it's critical for you to have a backup plan already in place before the power ever goes out.    
Here's How You Can Help Prevent Rolling Blackouts
Rolling blackouts aren't preventable in every situation, but utility providers have a few tips that may be of some help to you if you know that your region is currently experiencing a massive power outage. Reliant Energy, a Texas utility provider has shared with their local Houston residents to do the following: 
Lower your thermostat by four degrees below what you typically have it set during cold weather situations. The reverse may be true during hot weather shortages.
Try to avoid using major electrical appliances, including dishwashers, or your washer and dryer. This is especially helpful in the morning or later on in the evening when the demand for electricity is at its highest.
Unplug and turn off electronics and smaller appliances when not being used. 
Seal off heat escape routes in your home and shut your blinds and shades so that you aren't losing heat.
Setting your ceiling fans to the clockwise position, it will help move any warm air down into the room.
Ways To Keep Warm
It can be a challenge to stay warm when you're left without power for an unknown period of time. This is especially true if you live in certain areas like Texas that don't usually experience such harsh weather. Here are a few things that you and your family can do to stay warm: 
Dress in more layers.
Gather as many warm blankets as you can. Sleeping bags would also be helpful.
Close your bedroom doors (place a towel at the bottom to keep warmth in the innermost room).
Each family member should consider sleeping in your living room rather than having to heat every bedroom.
Purchase a battery-powered space heater or propane/kerosine heater for the room where people are spending their time (closely follow the instruction manual). 
For those of you with a fireplace, don't keep anything too close to it, and crack a window for ventilation. 
If you plan on using a generator, never bring it indoors, and also be sure that it's at least 20 feet from your house, if possible. 
Final Word
Rolling blackouts may be a nuisance at the time, but if it keeps the rest of the affected area up and running, it's harder for us to stay upset. Having to repair an entire power grid can take a long time and could cost lives as a result if the rollout approach isn't used. 
Are there any of you who have experienced a rolling blackout recently? Were you prepared for one and how long did it last? I'd love to hear from you. May God Bless this world, Linda. 
Other Articles to Check Out:
Copyright Images: Lantern On Windowsill Deposit photos_19182595_s-2019