Grocery Shopping Life Skills
These are grocery shopping life skills you need to know about! Are you the type of person who dreads a visit to the grocery store? After a long hard day at work, it's probably the last place you want to go, but currently, your kitchen pantry is bare.
For most of us, it can be a chore that demands not only energy, but also all of our attention. And if you have kids, you're probably laughing at this point, because taking your kids with you is a huge challenge. Sometimes even a nightmare.
I recommend these for grocery shopping: Lotus Shopping Bags
Grocery Shopping Life Skills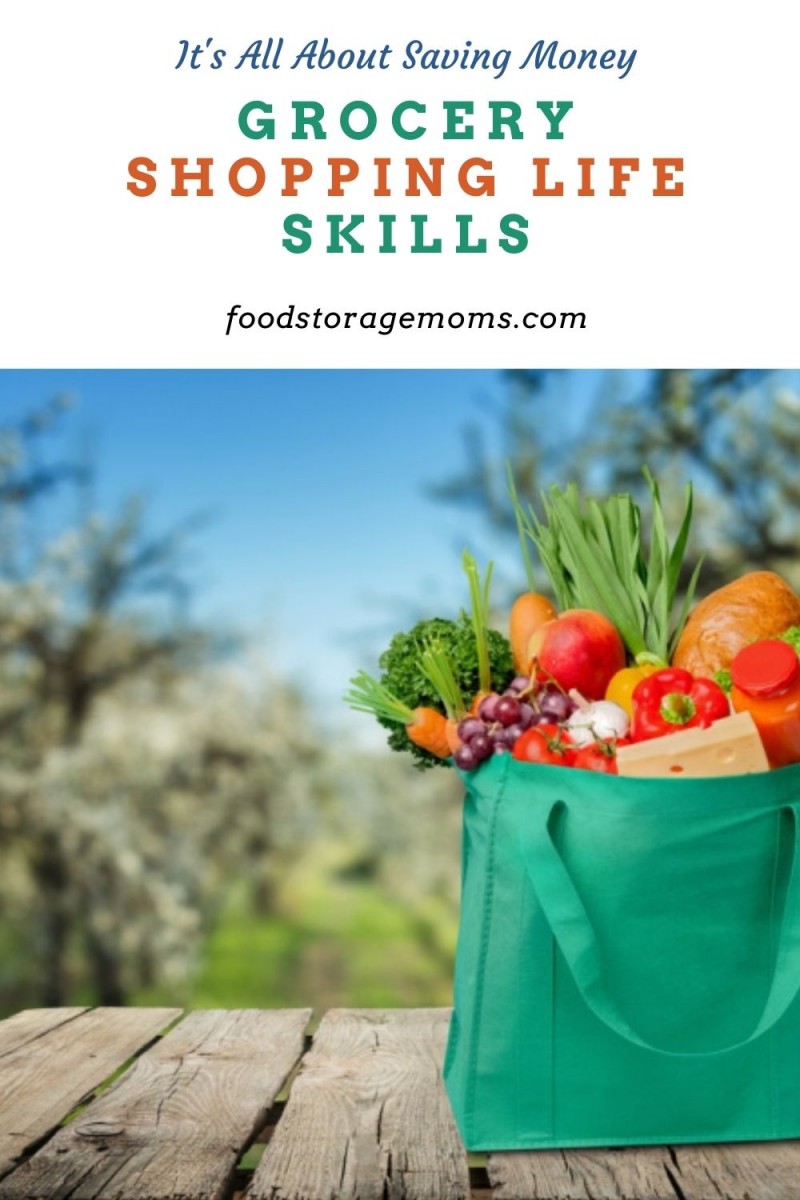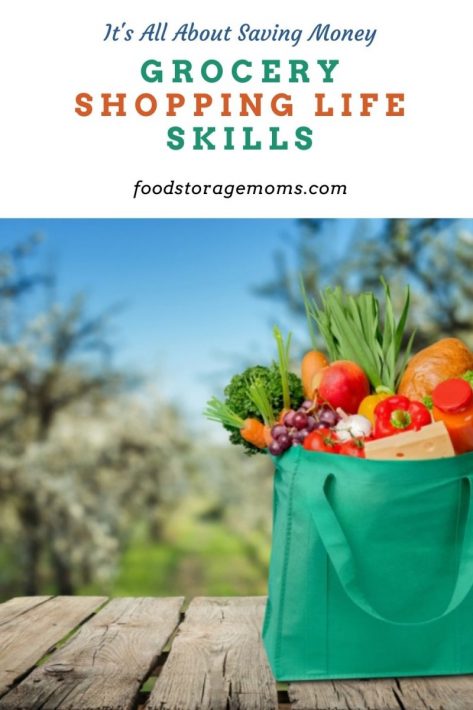 I know that most moms out there prefer to do their grocery shopping alone, without the distractions, fighting, whining, and unnecessary items that find their way into your grocery cart.
While that may be the peaceful way to shop for your groceries, your kids are missing out on some very important skills that they will need later on in life.
This is why every now and then I'd encourage you to take them with you so that they can pick up on them. These are grocery shopping life skills that you need to teach your children.
Take a Pantry Inventory
Before you even make a trip to the grocery store, explain to your children the importance of taking a quick inventory of the food that you still have in your pantry.
This keeps you from buying something that you already have, and also to have an idea of meals that you could be putting together if you only had one or two other ingredients.
This will be beneficial when you're making a list. Taking an inventory also helps you rotate your food supply because you're more aware of foods that have been there for a while and need to be eaten soon.  
Meal Planning
Meal planning is another skill that needs to happen even before you and your kids all pile into the car and head to the grocery store. This will determine a big part of how your shopping experience turns out.
One of the best ways of doing this is by looking at your grocery store's ad flyer for the week and finding great deals on meat and other items that can be tied together. Determine if you can take some of those leftovers from dinner one night, and then use it for lunch the next day.
Sit down with your kids and come up with meals for each day. Teach your children that going into the grocery store without a game plan could end up costing you a lot of money, and you'll be left with fewer meal solutions that you can use for the week.
Show them how each meal that you buy costs a significant amount less than what your average drive-thru visit will cost you if you plan ahead and buy right.   
Make a List
Now that you have your meal plan, make a list of items that you still need to pick up. If you have any coupons, show them how easy it is to save on those items. Make sure they pay attention to how much of a particular ingredient that a recipe is calling for.
Having a list will give you and your children direction while you're there, and keep them from wandering aimlessly looking for stuff you didn't need. Teach your kids to stick to the list!  
Budgeting
Give your kids a rough estimate of how much you want to spend during your visit to the grocery store. By showing them a budget, they'll have a ballpark figure of how much they should be spending, and steer them closer to that amount.
This will also be an opportunity for you to explain why all of those extra and unnecessary items that they're wanting should not be placed in the cart. That's not to say that you can't reward them for their hard work and help while they're learning new skills. Consider an item they mentioned they'd love to have, as long as it isn't too costly or unhealthy.  
Read Nutrition Labels
Smart grocery shopping also has a lot to do with shopping healthier, but far too often, this one is overlooked. Go over the nutrition labels with your children, teaching them what ingredients are good for you, and which ones aren't.
If a member of your family has certain food allergies, your kids will need to pay close attention to that as well. Simply following nutrition labels, your family will be eating healthier, and your kids will thank you for it later on in life.
Comparing Prices
Your children need to find out how to get the most bang for their buck. This is done by comparing prices on similar items, and also paying close attention to the price per ounce that most grocery stores put on their price labels.
Another thing to be careful of is to show them how an item could have been put in the wrong spot by an employee or by a customer. Show them how to carefully read the barcode numbers on the item itself, and then match it to the number that's located somewhere on the shelf price tag.
Be sure to point out that store brands and generic products generally are cheaper, but in most cases have the same quality and healthy content.
Getting the most for your money is a great lesson to teach your children.
Checking Out
Now that it's time to check out, have your children see if they were able to stay on budget or not. I'd personally recommend that you pay with cash in front of your children, that way they can visibly see the money going across the counter.
Using only a debit/credit card for every transaction that you make is only going to lead them to believe that there's an endless supply of money on your card. That could get them into trouble later on in life. If you generally use your debit card to buy groceries, take some time when you are home to show them how the bank reports the sale on your bank statement and that the funds aren't unlimited.
Teach your children to also account for sales tax, how much to give the cashier, and to determine how much change that they should be getting back.
Grocery Shopping Life Skills
Related Posts:
Final Word
These are some of the most basic grocery shopping life skills that you need to start teaching your children as they're growing up. You'll be teaching them how to save money, eat better, and plan in order to get the most out of their grocery shopping experience.
What are some other grocery shopping life skills that you think are also important? I'd love to hear from you. May God Bless this world, Linda.
Copyright Images: Bag of Groceries Deposit photos_75030351_s-2019