Butter: Everything You May Not Know

Butter is one of the most popular dairy products available in grocery stores. It's a kitchen staple that gets used by millions of people to create hundreds of different meals. You might spread it on your toast, add it to your corn on the cob, put it in your mashed potatoes, or even melt it before using it to make cookies and cakes. Butter comes in handy when used as an ingredient in dozens of different recipes.
However, there are some things you might not know about butter. If you'd like to learn more, check out these interesting facts about butter that not everyone knows. In case you missed this post, Easy To Make Dinner Rolls For Two
Butter: Everything You May Not Know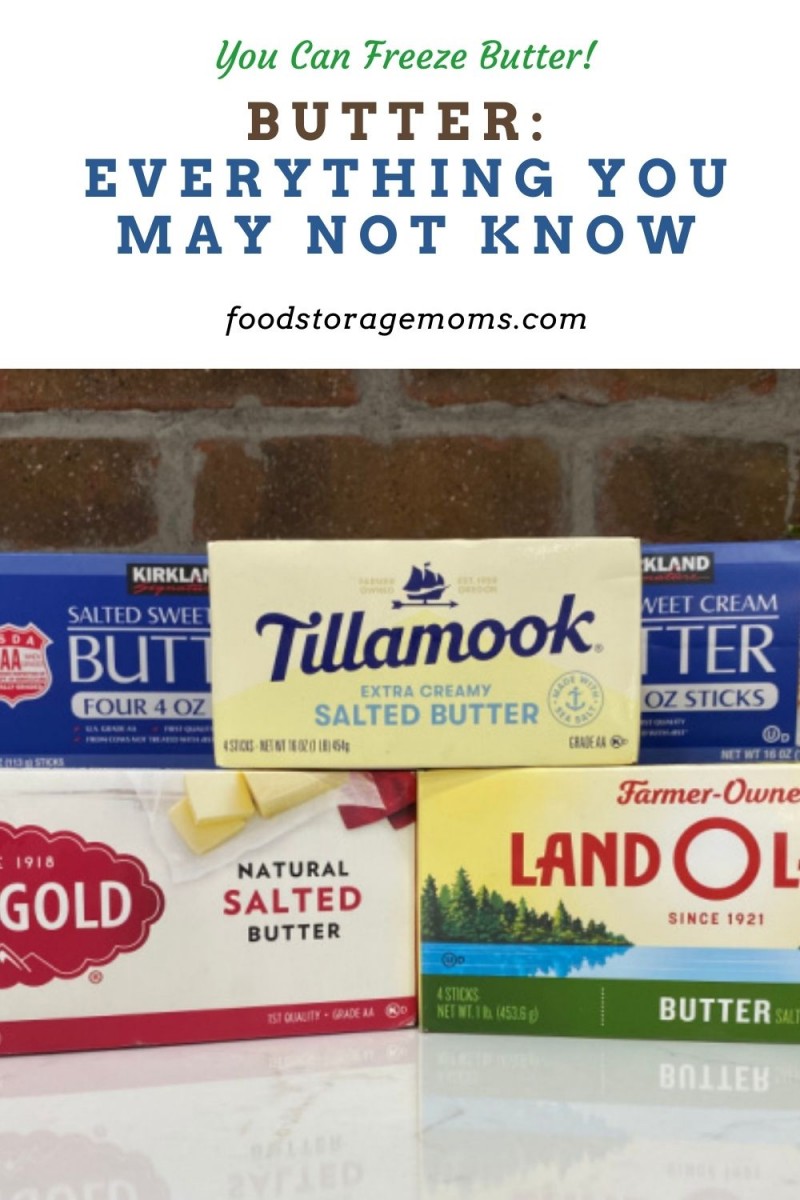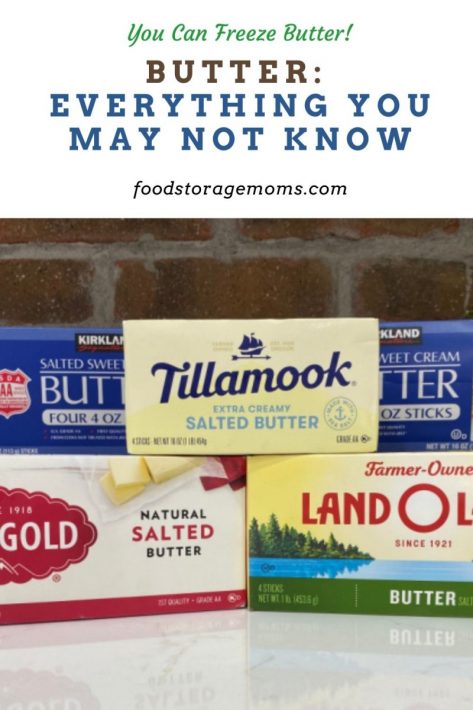 Where Does Butter Come From?
You might already know that butter comes from traditional cow's milk. The cream of the milk gets churned and eventually turns into butter. Unsalted butter is the way it traditionally tastes without anything added to it.
However, lots of recipes call for salted butter, which tends to have a lot more flavor. If you're making something sweet, you're more likely to use unsalted butter compared to using salted butter when preparing something savory.
Butter is semi-solid. While you can buy it at the store in solid form, it's easy to turn it into a liquid. If you ever want to use liquid butter instead of a stick of butter, add the stick to a microwave-safe container, heat it for about 30-45 seconds, and then remove it from the microwave.
When you pull the container out of the microwave, you'll quickly see that it's melted and ready to use. Many people use melted butter on their popcorn, corn on the cob, potatoes, vegetables, and other foods.
Are Butter and Margarine the Same Thing?
Butter and margarine aren't the same things. While they may look alike, they don't contain the same ingredients, and the taste is much different. Don't be fooled by brands that will claim that you can't taste the difference.
Anyone who enjoys fresh, real butter will quickly identify the difference in taste between a traditional stick of butter and a spoonful of margarine.
Modern margarine products contain vegetable oils. In addition, traditional butter typically consists of dairy fat, but with margarine, there isn't any dairy fat included.
Which Is Better to Use, Butter or Margarine?
There is a great debate over which of the two to use as an ingredient in various recipes. However, it all depends on your personal preference. If you're looking for something with fewer calories, margarine is an alternative. However, if you want that true authentic butter taste, you need to stick with the real thing. No brand of margarine can compare to the fresh taste of butter.
When Did Butter Become an Ingredient Used by People?
It's believed that butter has been around since 2000 BC, which is crazy! It's hard to say who came up with the idea, but we know that it's been around for ages, and it's not going anywhere anytime soon.
You may have thought it was a kitchen staple created in the early 1900s or the late 1800s, but researchers believe butter existed way before then, allowing individuals to add flavor to their foods.
The Different Ways to Use Butter
Did you know that you can fry a stick of butter? While it's not the healthiest thing to do, there are times when people can buy this concoction at festivals and fairs. Before frying the butter, a cold stick of butter gets tossed into an egg wash and then dipped in flour or some other type of breading.
It then gets thrown into hot oil, where it sits for a few minutes. It sits in the oil long enough for the flour to create a crisp coating around the butter, but not long enough to cause the butter to melt. It's crazy to think that something like that exists, but it does, and people love it.
Stovetop Macaroni and Cheese
If you're not frying your butter, don't feel like an outcast. You're not the only one who isn't preparing it that way! However, you may use butter to prepare other things. For example, butter is an excellent addition to homemade macaroni and cheese. You can prepare a roux for your macaroni and cheese using flour, butter, cheese, and spices. After you've prepared the roux, you can pour it over the boiled pasta that you've drained, creating a delicious stovetop macaroni and cheese for the family.
Cakes and Crusts
When you want to make something sweet instead of savory, combine melted butter with graham cracker crumbs and sugar to create a homemade crust for pies, cheesecakes, and other delicious desserts. You can also combine melted butter, eggs, milk, and a boxed cake mix to prepare a cake that tastes as if it came from a bakery. You can impress your loved ones with an incredible boxed cake that doesn't taste like it came from a box at all with a bit of melted butter as the secret ingredient.
Toast
When you're not feeling well, there is nothing quite as settling for the stomach as a piece of toast with some butter spread on top. Some people like to spread the butter first and then add a bit of jam or jelly on top. So whether you like strawberry jam, grape jelly, or any other flavor, you can enjoy the way it tastes with a bit of butter on a crispy piece of toast.
You can do so much more than these things with butter. Whether you're baking a cake, making cookies from scratch, preparing a pasta dish, or even boiling some corn, butter is a great ingredient to have in the fridge. You never know when you'll need it next.
Have long does butter last?
I quote the USDA, "Butter, and margarine is safe at room temperature. However, if butter is left out at room temperature for several days, the flavor can turn rancid, so it's best to leave out whatever you can use within a day or two. Margarine, especially soft tub margarine, can separate into oil or water and solids when not kept refrigerated, although it will be safe."
Do Butter Bells work?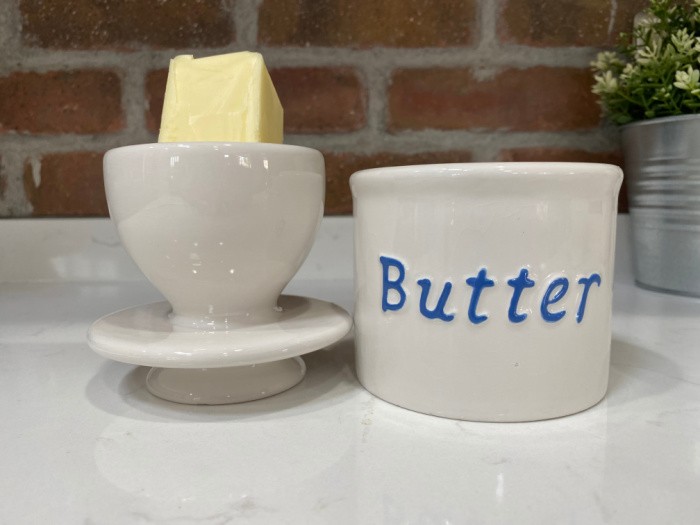 Yes, they do, but you need to change the water every 3 days or the butter gets too warm and drops to the bottom. In other words, the butter goes for a swim, so to speak. In order to use a Butter Bell, you need to have soft butter to squeeze or push down in the bell part. My Butter Bell suggests 1/3 cup of fresh cold water every 3 days to be filled in the lower section of the bell. Butter Bell Crock It holds 1/2 cup (125 grams) of butter.
The water makes an airtight seal that keeps oxygen away from the butter (oxygen is what turns butter rancid or sour and not tasty or safe). The butter will be fine for a week or two IF you change out the water every 2-3 days. When in doubt, throw it out.
Can I freeze butter?
Yes, you can. When butter goes on sale, I stock up big time. Why, because butter is expensive and I never want to run out of this precious commodity. I freeze it, I like to have at least ten pounds in the freezer at all times. The USDA states butter is good in the freezer for 6-9 months.
What kind of butter does not need to be refrigerated?
I quote Healthline, "Unsalted, whipped, or raw, unpasteurized butter is best kept in the fridge to minimize the chances of bacterial growth ( 4 ). Salted butter does not need to be stored in the fridge since the risk of bacterial growth is so low."
How can I tell if my butter has gone bad?
If you see ANY mold discard all of it. Better safe than sorry and sick.
If it smells sour or rancid, discard it all.
When in doubt, throw it out.
Final Word
Don't settle for imitation butter when preparing different foods. If you want that quality taste that comes from butter because of the churning process, skip the margarine and go straight for the butter during your next visit to the grocery store. You won't regret choosing butter over margarine! It tastes better, lasts longer, and is far more versatile. May God Bless this world, Linda.