10 Things You Should Stop Buying

Are you looking for ways to be a little more frugal when it comes to your finances? The truth is, millions of Americans waste thousands of dollars each year on items that they don't necessarily need. We're all guilty of it. At the time it only seems like a small purchase, but when monitored over a longer period of time, it becomes a number much more noticeable. I'm here to help you discover what some of those items may be for you. These are 10 things that you should stop buying right now. 
10 Things You Should Stop Buying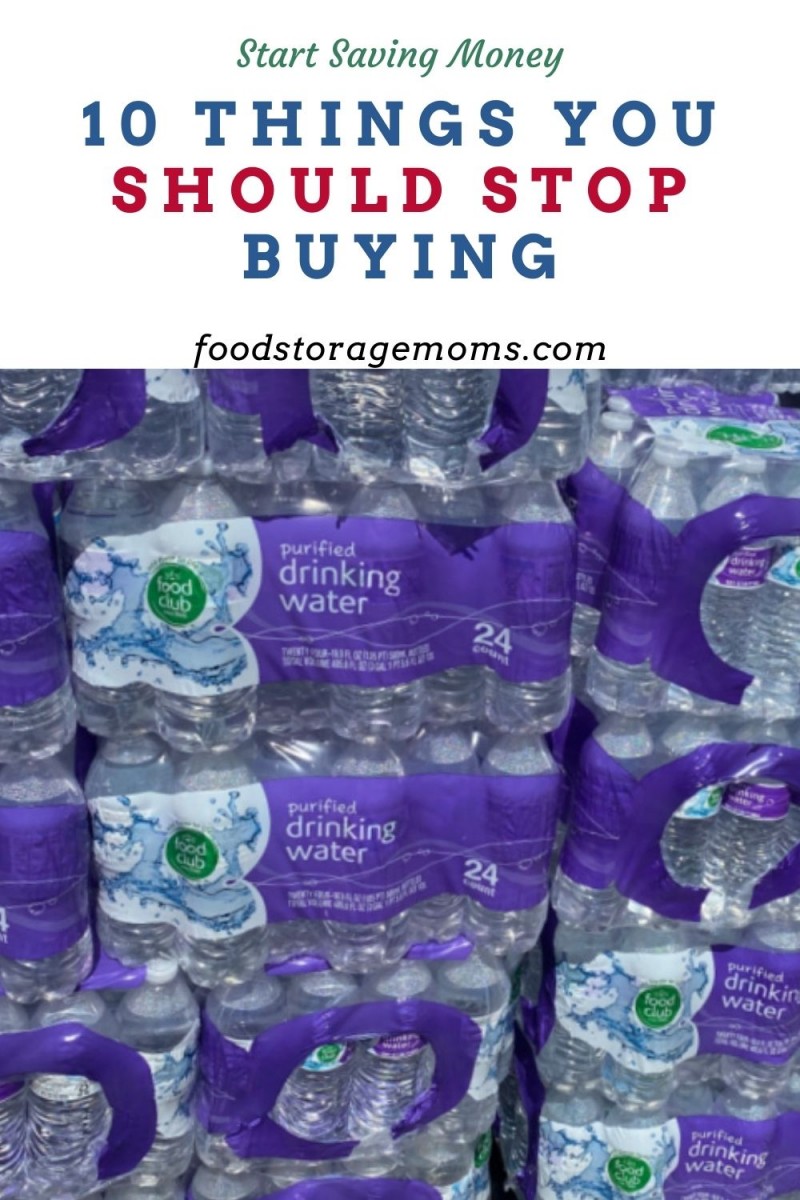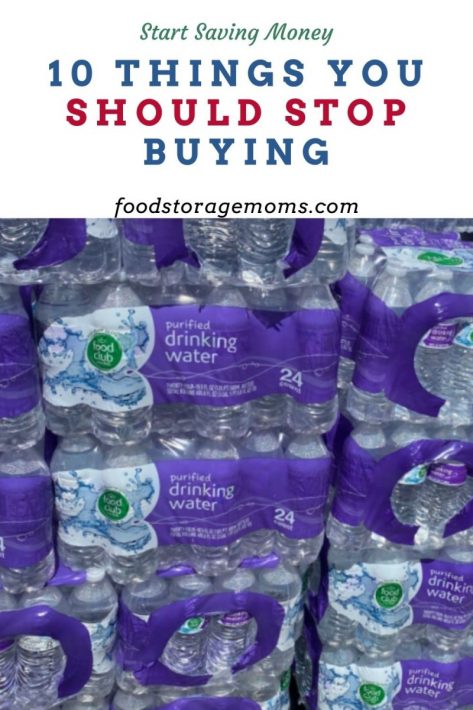 1. Fancy Coffee Shops
Whether you're spending your hard-earned dollars each morning at Starbucks, Gloria Jeans, or Caribou Coffee, you're throwing away a ton of money every year for only a few moments of pleasure. And no, I'm not being overly-dramatic about it. That venti-whatever that you've been drinking may taste delicious (in fact, I know it does), you're paying way too much!
Did you know that if you went a whole year brewing your coffee from home, you'd only be spending approximately $60 to $100 depending on how much you drink each day? Most Starbucks customers spend that in less than 2 – 3 weeks! On the opposite end, if you went five days a week buying your coffee through a drive-thru, you could be spending anywhere from $250 to $1,200 a year! That's insane.
2. Bottled Water
Now I know that bottled water is extremely convenient to have, especially for sporting events, parties, and other activities, but it's not something that you should be doing for your family each week. It's not only hard on your wallet, but it also isn't friendly to the environment.
By spending money upfront on a water filter or a reusable water bottle, you'll save a bunch of money in the long run. Reusable Water Bottles
3. Dryer Sheets
There's something else that I've learned recently that some of you may benefit from. Instead of always buying dryer sheets that only last for one drying cycle, why not invest in dryer balls that will last up to 1,000 loads? They help to cut down on drying time and are also chemical-free. Wool Dryer Balls
4. Countless Unnecessary Toys
Just for a minute, take a peek in your children's bedroom and take a quick inventory of their play area? Are there more toys in those designated areas that could ever be played within one lifetime?
I get it, many of those were accumulated through Christmas and birthday gifts, but how many of those toys made their way into your home because your child begged you for them? Now they just sit there on the floor like the toys from Misfit Island.
Let's be honest. What are we teaching our children by buying them every toy that they ever wanted? That isn't love. It's only showing them how to never be content with what they have. For some of us, this may be a hard truth pill for you to swallow.
5. Name Brand
I understand for some of you, that you don't feel that comfortable compromising quality just to save you a few bucks, and I totally agree with you. Yet when it comes to certain foods and clothing, the generic and store brands taste and look just as good, and you'll spend a fraction of the cost doing so. You see, cheaper can be better, and if you use this outlook with all your areas of spending, it will leave more money in the bank.
I'm not suggesting you buy cheap, poor quality items. I do suggest you look for products that may carry the store's name, a generic logo, or can be purchased in bulk to save funds for another day.
6. Jewelry
This may come across as a little blunt for some, but here goes anyway. Besides glancing down at it every now and then, and wowing your friends a single time, what's the point of spending so much money on jewelry, especially when it pertains to diamonds.
Did you know that the jewelry store is ripping you off with a higher mark-up on that piece of jewelry than what it's actually worth? As it turns out, you're getting only about half of what you pay for. While it's certainly dazzling to look at, the only time that it may have any real value to you is when it's being used as something that you can barter with during an apocalyptic scenario. I've purchased some jewelry that was made with cubic zirconia. The diamond look-alikes were beautiful.
7. Cable
With so many different options available out there, there's really no reason to continue paying for a cable service that is ripping you off. After all, we're now living in the 21st century and there are a lot more streaming services than there were just a few years ago. You can save a bunch of money by switching to streaming companies like Netflix, Hulu, Sling, and Roku. You can keep up with your sporting events and many special activities and news broadcasts on most cell phones much cheaper.
8. Expensive Cell Phone/Plan
The newest and latest iPhone along with an expensive plan will cost you a small fortune over the typical two-year purchase period. If you are careful, most families don't necessarily need an unlimited data plan through their cell phone provider, because there are already so many other apps for texting and calling out there.
You also should avoid purchasing any apps on your phone because there are so many free apps already available to you. Do what's best for your family and make the switch to a cheaper plan and a phone that will leave you sleeping better at night.
9. Lottery Tickets
It doesn't take a genius to know that lottery tickets are another big waste of money, but some people have an addiction that they're not willing to admit and big dreams that never come true. I'm not here to judge you if you buy one every now and then, but how much money has it won you lately? The odds of winning are incredibly low. This is for sure one of those things you should consider stopping frequent purchases.
10. Stop Eating Out So Much
Eating out is a nice thing to do as a family every once in a while, but most American families today are doing many days of the week. We live hectic and more chaotic lives than ever before, which means that we spend a decent amount of time in a drive-thru or a sit-down restaurant more than we may like to admit.
That's not only a waste of money but fast-food, and even some restaurant food, is so bad for you. By going to the grocery store with a plan, along with cooking from home more often, you can save your family thousands of dollars each year, and you'll feel better too!
Other Related Posts
10 Things You Should Stop Buying
Final Word
I hope you enjoyed my post on 10 things you should stop buying! If you have a tendency to spend more than you should every once in a while, I'd strongly encourage you to keep an eye on your impulsive purchases as well. Not only are you wasting money, but those purchases will only bring you pleasure for a brief period of time. What are some other items that you and I should avoid wasting our money on? I'd love to hear from you. What are some things you've recently stop buying? May God Bess this world, Linda.