Why You Should Support Your Local Farmer's Market
Are you wanting to support your local farmer's market but don't know where to start? There is a good chance that your local farmer's market has been around for a long time, which is a reason in itself to visit. I wanted to share some reasons why you may want to head over and make a few purchases from the place that supports everything local! So, why should you support your local farmer's market? Let's find out! Be sure and have a really good cutting board: Totally Bamboo Cutting Board
Why You Should Support Your Local Farmer's Market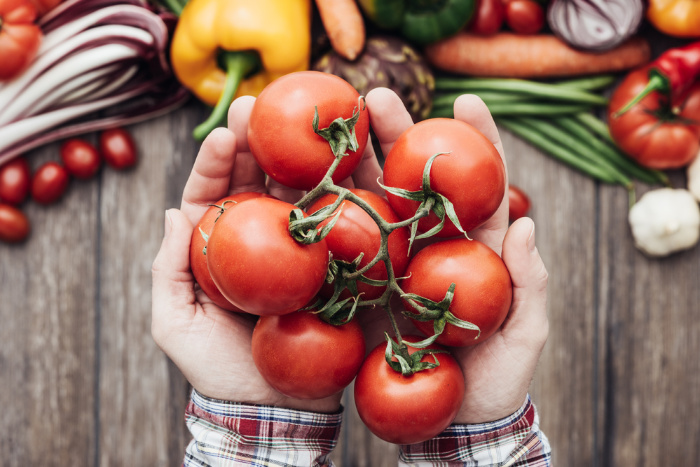 To visit a farmer's market, you really need to know WHAT they are. If you can picture a whole retail space full of various tables and booths that are ready to sell homemade items, homegrown fruits and veggies, and anything else you can imagine. Here is why you'll find me shopping at the local farmer's market.
#1. Fresh is best
I'm not lying when I talk about fresh fruits and veggies, they are simply the best. There is a huge difference between getting your hands on fresh and trying out frozen. Most of the fruits and veggies sold at the farmer's market are also sold by the people who grew them. Aside from having your own garden, buying from the farmer's market is the second best! If you don't have access to fresh fruit and veggies, this is the way to go.
#2. Supporting local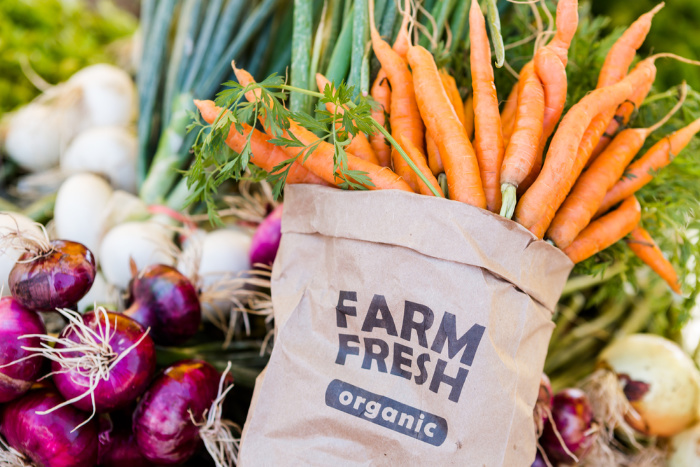 I know many of us want to support local companies, which is why heading to your local farmer's market is a good idea. When you support local, you are supporting local businesses and farmers. It's refreshing to know that your hard-earned money is going right back into your local economy.  How to Support Local Farmers
#3. The products are good
Those who have a booth at a farmer's market know how special the products and food on display are. Those who sell at a farmer's market want to have a positive reputation, so you already know the products are going to be good and sold with pride. If you're thinking about supporting your local farmer's market, know that the products are good! You can even make your very own delicious salad.
#4. Make connections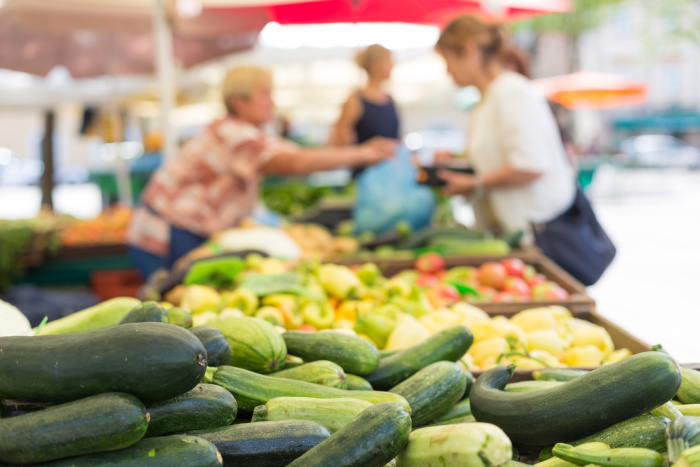 When you go to the grocery store, you aren't quite making a connection with someone that grew or made the product. When you go to the farmer's market, you are able to make a connection with someone who actually made or harvested the product. Spending time at your local farmer's market will help you see the hard work that goes into making, growing, and selling products.
#5. Know where your food comes from
Do you even know where your food comes from? If you don't, then it may be time to head to your farmer's market. You'll be able to walk through, talk to the farmers and makers of the products. You will get to know where your food comes from, and from there, you'll feel better about what you're eating and what you're feeding your family. There is something so satisfying about knowing where your food comes from.
#6. You'll discover there is a variety out there
Stop eating the same fruits and vegetables over and over again from your local grocery store. Instead, take the time to visit a farmer's market and you'll be amazed at the variety out there. You'll notice that not all fruits and veggies come perfectly round. Instead, fruits and veggies come in many different shapes and colors. You may also notice that your produce lasts longer.
#7. See What's Offered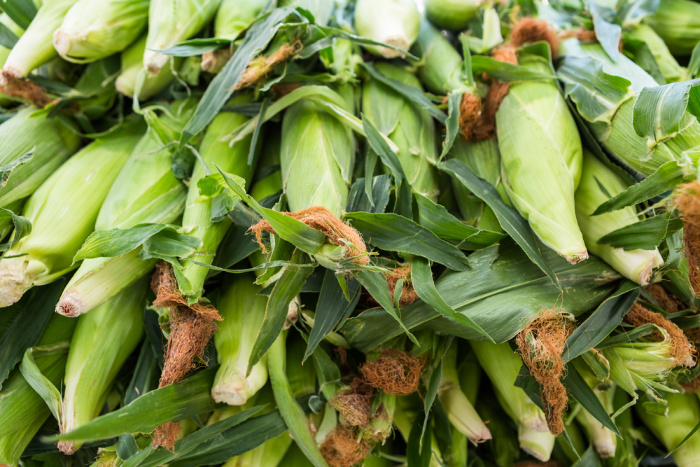 There's nothing better than fresh corn on the cob, right? Having it Non-GMO Organic is even better!
I bet if you were to head to the local farmer's market, you wouldn't even believe they have the items that are offered there. Of course, there are fruits and veggies there, but there is also a list of other items that are available. Here is a starter list of some of the products you can find at a local farmer's market.
Meat
Homemade bath products
Gourmet foods
Baked products, like cookies and cakes, and even pies!
Garden supplies
DIY products
#8. Experience something new
If you're tired of the same old thing, then perhaps it's time to experience something new. You can experience something new and not even need to go very far. Experiencing something new may mean just walking through the farmer's market to see what they have.
You don't have to buy anything the first time you go. Just look around, and if you see something you like, come back next time and buy it. After this pandemic, you might need a few new places to go and I think this is an excellent experience to give a try.
Final Word
As you can see there are many reasons why you should support your local farmer's market. I'd love to hear the reasons you're heading to your local farmer's market and what some of your favorite items are. May God Bless this world, Linda.
Copyright Images: Corn On The Cob Deposit photos_79494310_s-2019, Farmers Market Deposit photos_7085413_s-2019, Farmers Market People Shopping Depositphotos_82037832_s-2019, Farmers Market Depositphotos_49896057_s-2019, Tomatoes Depositphotos_190073046_s-2019