Grab Some Veggies To Make This Healthy Fresh Garden Salad
Do you love a healthy fresh garden salad as much as I do? By now those of us who may have been able to plant a garden after such a hard winter, are reaping the rewards. Tonight I took some cucumbers  (sliced thin) from the garden with tomatoes and some basil and made the best salad.
There is an olive oil and balsamic vinegar company right here in St. George, Utah. It is called Redstone Olive Oil. I have been to a few "tastings" and I was hooked on the first one. I decided I would start adding a few bottles of different flavors of olive oil and balsamic vinegar to my food storage stash. I can take the empty clean bottles back in and have them refilled for less than the regular selling price.  I love that! Redstone Olive Oil They sell products online as well. They are unbelievable, so fresh….oh, and all the different varieties of flavors…tonight's salad I used traditional balsamic vinegar and lemon infused olive oil, both by Redstone Olive Oil.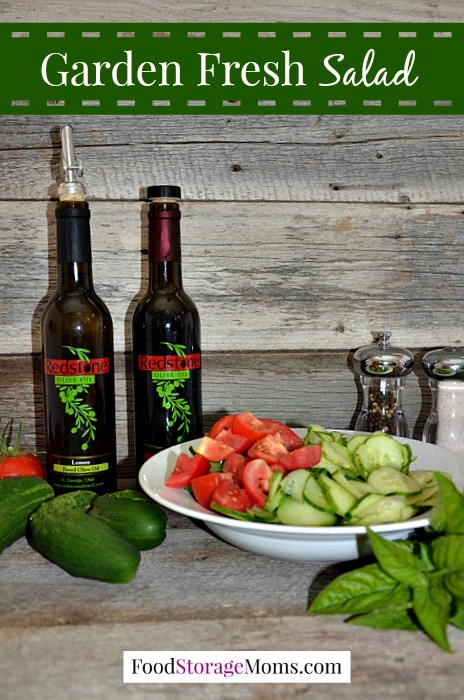 I realize this little Presto Salad Shooter is really old… but I use it for so many things. I even use it to grate my Fels Naptha bars to make my homemade detergent. Here's the deal…I LOVE LOVE LOVE thinly sliced cucumbers. Yes, I could cut them with a knife, but this little machine has worked for years for me…slicing so many veggies and so much more.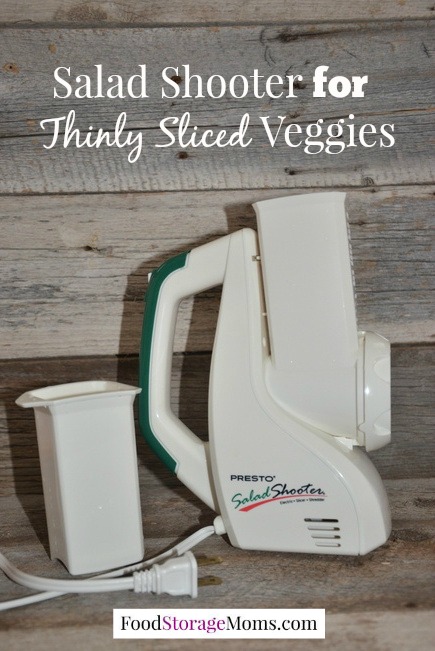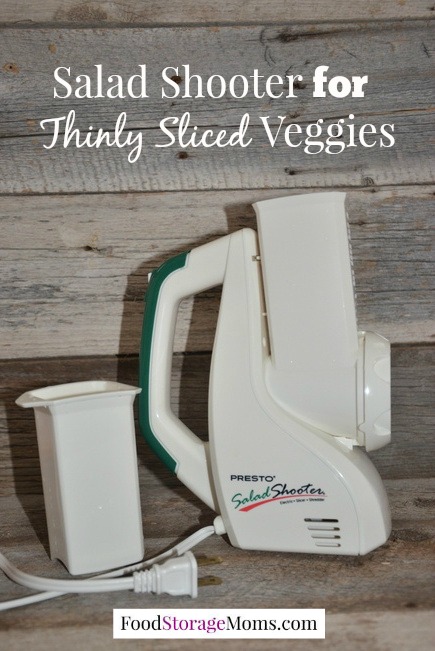 I would love to hear the different vegetables or fruits you are growing and that you are feeding your family. Please tell me if you like to can your vegetables and fruits. I would love to hear your favorites. We have another awesome giveaway coming in a few days that will help you pressure can or water bath your fruits and veggies. Just think of having a healthy fresh garden salad every night…
I sliced a bowl of cucumbers, tomatoes, and added a small amount of chopped basil. Choose your olive oil and balsamic vinegar flavor of choice. Fabulous!
Another healthy fresh garden salad would be freshly sliced tomatoes with fresh basil and a little mozzarella cheese..oh my goodness…life is good!
If you are able to teach a friend, family member or neighbor to garden and preserve what you reap…just think how much money you will save on your grocery bill.