Slow Cooker Pot Roast Recipe
My daughter called me the other day and said she wanted my slow cooker pot roast recipe. I realized I had never shared this recipe with all of you. Here's the deal, you know how popular the Instant Pot® is, right?
Well, let's not forget how wonderful our slow cookers are. Do you love getting up in the morning and making dinner in your slow cooker? It brings me so much joy to smell my dinner cooking throughout the day.
I call it my set and forget dinner. This recipe is my favorite comfort food!
Mark and I ran to the grocery store to pick up a pot roast. Of course, I knew the prices were out of sight, but I wanted to put my recipe on the website.
We looked at several roasts and I took pictures, so you can see any of these roasts will work with this recipe. By the way, it makes its own gravy as it cooks.
Mark and I grew up in homes where the typical Sunday dinner included meat and potatoes. Mark often asks me what happened to those traditional meals since his mom made the best gravy. Not sure, but my gravy is a great match, or a very close second.
I smile when I call this meal a "slow cooker" meal. We've always called our slow cooker a Crock-Pot. We've owned many over the years with many different model names and by different manufacturers. Today's meal was in a Cuisinart. It works great, as most have.
Slow Cooker Pot Roast Recipe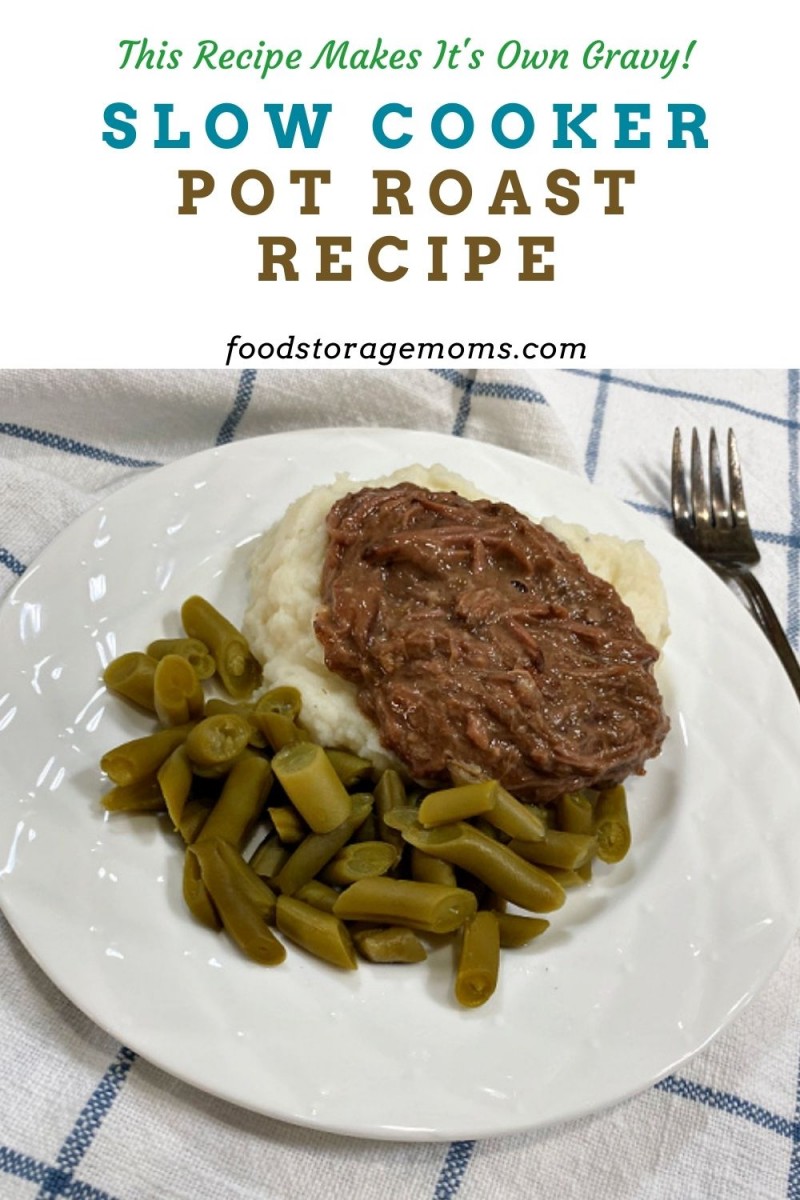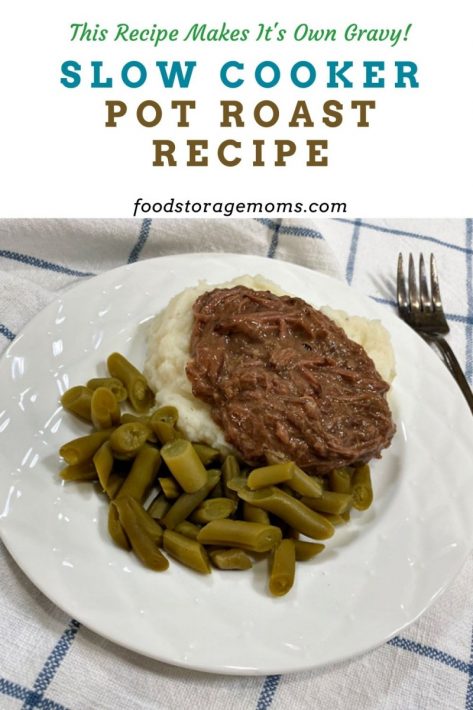 Types of Beef Roasts:
1. Beef Chuck Pot Roast
This type of roast is my favorite to use for this slow cooker recipe, but the only one the grocery store had was a 2-pound roast. The price of meat, wow, what can I say!!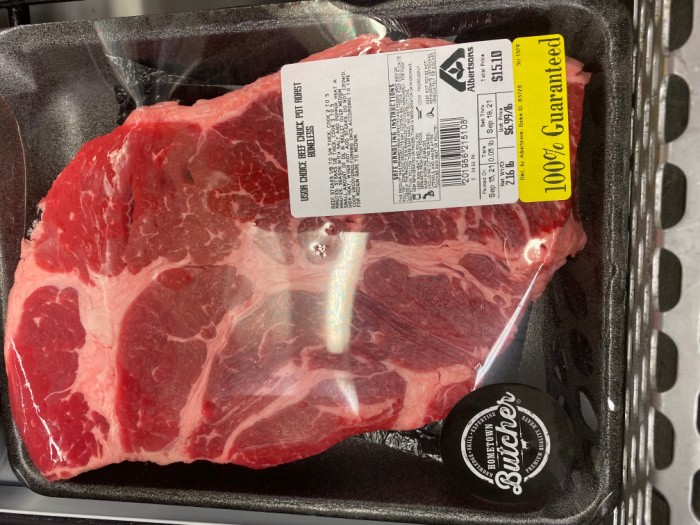 2. Beef Chuck Boneless Rib Roast
This would be my second choice roast because it always turns out tender as well.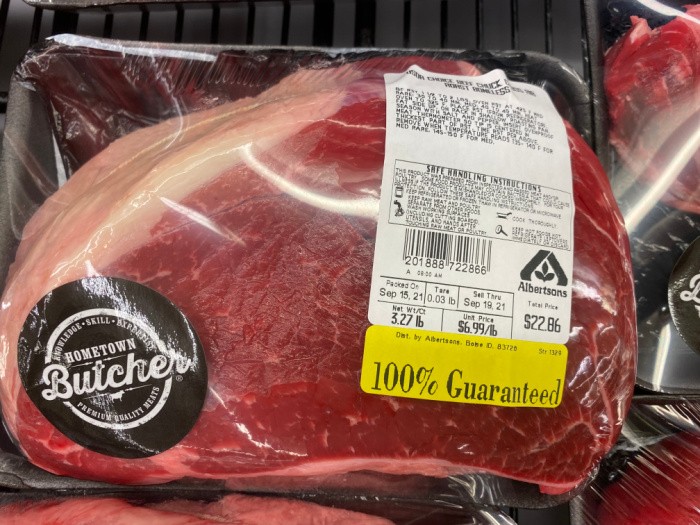 3. Beef Round Tip Roast
I settled on this roast, but after cooking it for 12 hours it was too tough for my liking. So I took the roast out and pressure cooked it for 40 minutes with one cup of water. I left the gravy in the slow cooker.
Here's the deal, Mark would be fine with this roast, but I like it to "fall apart" so it's super easy to chew. After 12 hours, it was easy to slice, if that's how you like your pot roast.
This type of roast is a bit tougher but it still tasted fabulous! I should have gone with my gut and bought the small 2-pound chuck pot roast. But I wanted a little bit bigger roast. You will love this recipe either way. The gravy is so good, I could almost drink it!! LOL!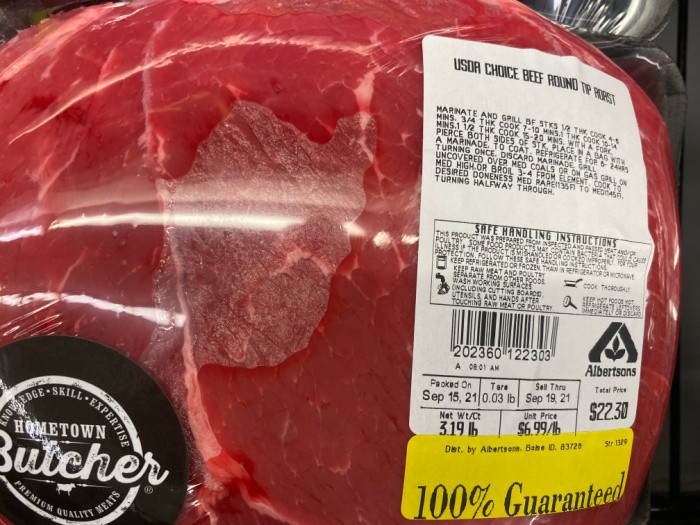 Slow Cooker Pot Roast
Step One: Gather Ingredients
Gather the ingredients.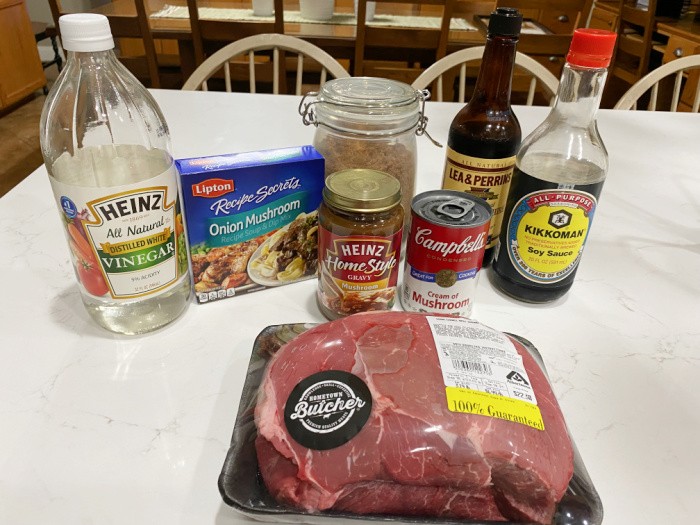 Step Two: Put Roast in Cooker
Place the roast in your slow cooker. This particular slow cooker is a great size for Mark and me. It's a 3-1/2 Quart Cuisinart.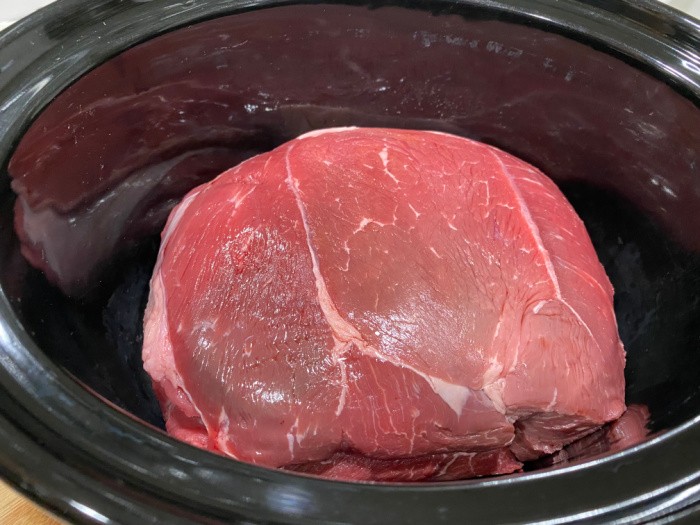 Step Three: Combine Ingredients
Combine all of the ingredients in a medium-sized bowl.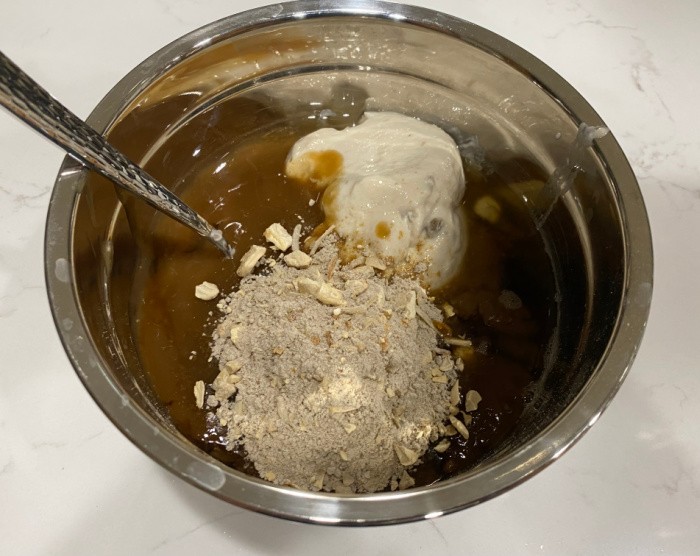 Step Four: Stir
Stir until most of the mixture is smooth.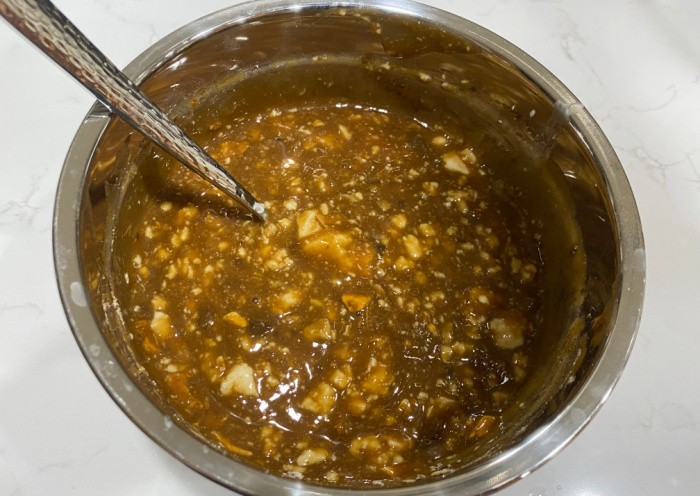 Step Five: Pour Mixture Over the Meat
Pour the mixture over the meat in the slow cooker. Place the lid on and set it on low for 12 hours. If you buy a flat chuck roast it will be the best slow cooker pot roast you have ever made. You can always do what I did with the pressure cooker if a round roast is cheaper. It's so good!!
It's amazing how a pressure cooker can solve so many meal preparation challenges. It not only cooks things faster, but as in this case, it makes the meat or other ingredients easier to eat if initially they are tough.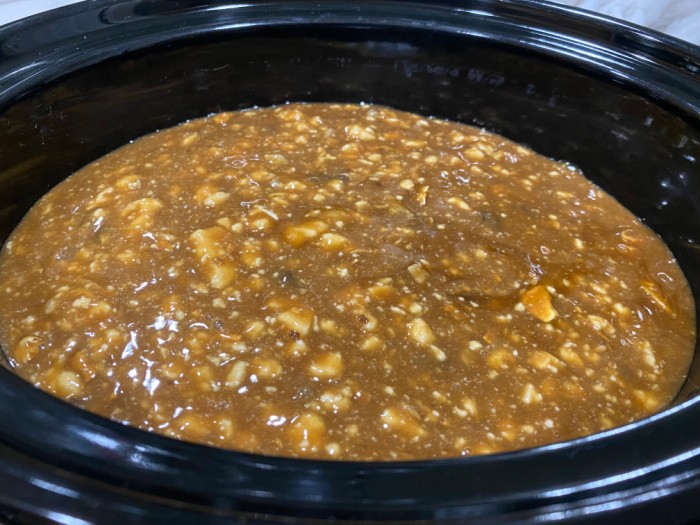 Finished Product
I love to shred my roast beef and serve it over mashed potatoes! When I was growing up my mom baked a pot roast in the oven with potatoes, carrots, and onions.
I had to admit the onions were my favorite! They were tender and juicy and cooked in meat drippings. Then my mom would make the best gravy. This recipe makes the gravy for you! This gravy is even better than my mom's!
Slow Cooker Pot Roast Recipe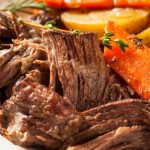 Slow Cooker Pot Roast
Ingredients
2-4

pound

beef roast. (I used a 3 pound roast today)

1

10-3/4

ounce Franco American Beef Gravy

1

10-3/4

ounce can Cream of Mushroom Soup

1/2

cup

Brown Sugar

3

tablespoons

White Vinegar

2

tablesooons

Soy Sauce

1

tablespoon

Worcestershire Sauce

1

package

Dry Onion Soup Mix (I used the dry mushroom onion one today)
Instructions
Place your roast in the slow cooker. Combine the gravy, mushroom soup, brown sugar, vinegar, soy sauce, Worcestershire sauce, and dry onion soup mix. Stir until smooth. Pour the mixture over the roast in the slow cooker. Place the lid on the slow cooker and cook it on LOW for 12 hours or cook on HIGH for 7 hours. This will be the most tender roast you have ever had. Enjoy.
How do I store the leftover slow cooker pot roast?
I store what's leftover in the refrigerator in an airtight container. It will stay good for 3-4 days. I like to eat it cold too! We enjoyed our pot roast over mashed potatoes today. I wanted to mention that it also tastes good over bread toast if you want to eat a hot open-faced sandwich. It's a quick meal, and still tastes delicious.
Can I freeze the leftovers?
Yes, you can freeze the leftovers. Place the leftovers in serving-size portions and freeze them in airtight containers. The pot roast will be good for 2-3 months in your freezer.
Do I need to brown the roast first?
I didn't brown this particular roast, it's so easy to just place it in the slow cooker, pour the mixture over it, and it's ready to start cooking. No mess, no grease, no splatters, it's so easy to make.
Do I need to add water?
No water is needed, the roast magically makes the best gravy with the ingredients poured over it.
What is the best cut of beef for the slow cooker?
Chuck steak or a chuck roast was made to be cooked in the slow cooker. They are juicy and tender.
What can I serve with this slow cooker pot roast?
Mashed potatoes
Steamed carrots
Green beans
Steamed asparagus
Tossed salad
Can I cook potatoes, carrots, and onions in the slow cooker?
Yes, you can. Add your favorite vegetables about halfway through the cooking time so they don't become mushy.
Final Word
There is something about cooking from scratch, and that means this slow cooker pot roast recipe is a perfect one for people to teach their families how to cook. It's easy, has no fuss, and tastes so great!! Please keep prepping, we must. May God Bless this world, Linda