What I Bought at Taco Bell®
Today, I had to share what I bought at Taco Bell®. It's a local food chain here in Southern Utah. Here's the deal, Mark and I rarely eat out for several reasons. It's expensive and we're never sure what's in the food. Plus, the fact that I can cook from scratch for so much cheaper.
When I go into town, I see almost all the fast food places with cars lined up almost around the block. I sometimes wonder, how are the people teaching their children to cook if they are handed a burger with fries?
Don't get me wrong, I love a good burger with French fries every so often. My goal today is to acquaint you with a food chain that tries to offer quality food options at a reasonable price. If you feel the need to eat out, particularly when you're pressed for time, this is certainly a well-known company with many locations, and a menu that provides choices for even the pickiest eater. Enjoy.
What I Bought at Taco Bell®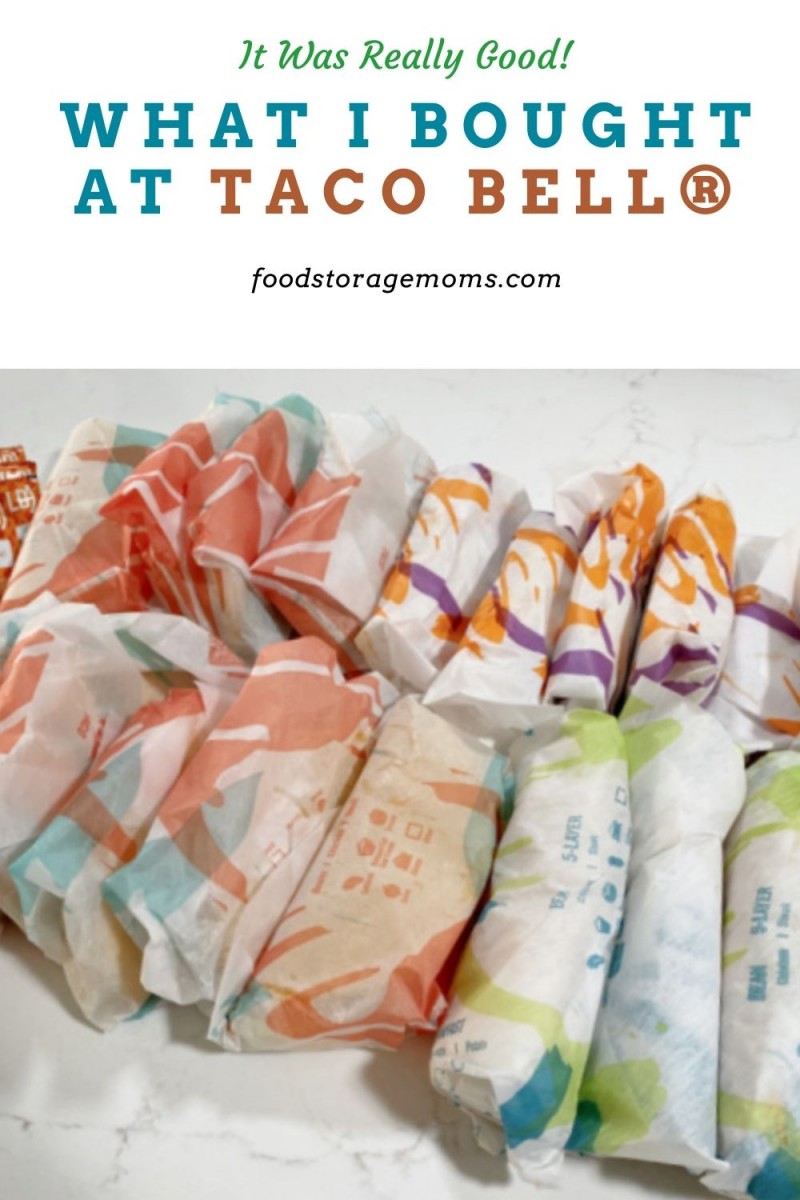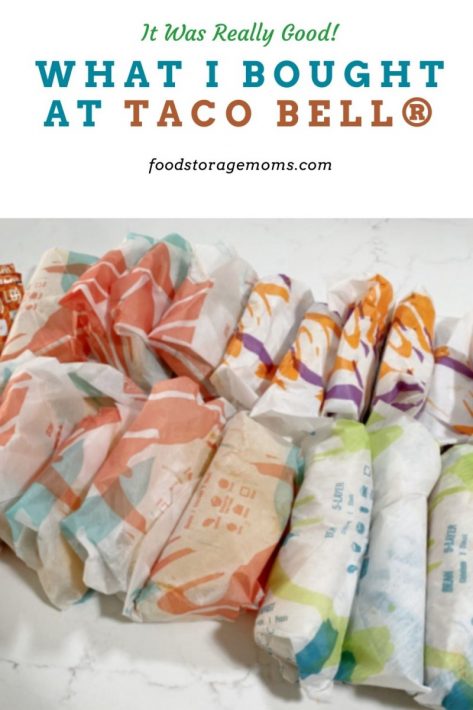 A few years ago, a friend gave me a gift card to Taco Bell® for $15.00. Well, I didn't want to waste the card, so I asked Mark where the closest Taco Bell® was located.
I asked Mark to pick up $15.00 worth of food the next time he was near that Taco Bell®.
Just so you know, we ate Taco Bell® food for a week. I had to laugh when he brought this huge bag into the house full of tacos and burritos. The bonus was that everything tasted delicious.
We had driven past it many times but never noticed it, or stopped to eat there. Well, now we know where it is! I realize we have a lot of families where both parents work, they shuttle kids to school, or they homeschool them, they drive kids to sports and music lessons.
We have to respect how the parents must feel having to work one or two jobs just to put food on the table. When I go to the store with Mark we both comment almost every time, how are families able to feed themselves with these prices.
Some may be blessed with small or large meat animals, super large gardens, and chickens, but not everyone is so lucky to have land to produce their own food.
I have often said, being a mom is the hardest but most rewarding job in the world. Some days are awesome, some are very very hard. I get it. I have been there.
So this is why I decided to write about Taco Bell®, I need to see why people are eating there. By now you know I love Mexican food, I mean love it! Taco Bell® Mild Taco Sauce
What I Bought at Taco Bell®
Mark and I went to pick up $25.00 worth of food and it's enough for us to have dinner every night for a week. We may get tired of it after 7 days, but it's a great experiment for me. It's inexpensive for families to feed their family, is it healthy? I don't know the nutrition value, but it tastes great!
We mainly bought everything in the $1.00 to $1.50 items listed below. Tacos and burritos!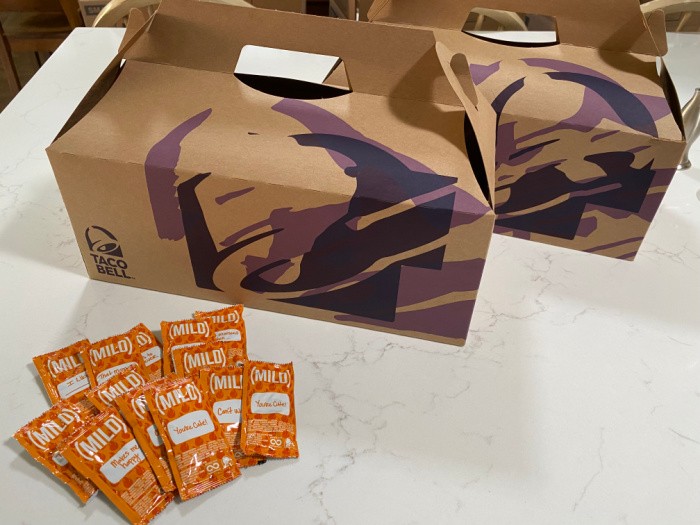 Today, I saw these items that cost $1.00 (please note these prices may change or be different in your area)
Spicy Potato Soft Taco
Chicken Chipotle Melt
Beef Burrito
Cheesy Bean and Rice Burrito
Cheesy Rollup
These items were under $1.50 (please note these prices may change)
Bean Burrito
Crispy Chicken Sandwich Taco
Spicy Crispy Chicken Sandwich Taco
Soft Taco
Crunchy Taco
Bowl with Black Beans and Rice
Bowl of Black Beans
Hashbrowns
Then I saw these items below $2.00 (please note these prices may change)
Soft Taco Supreme
Nacho Cheese Doritos® Locos Tacos
Cheesy Fiesta Potatoes
Now onto the items under $4.00 (please note these prices may change)
Chalupa Supreme
Cheesy Gordita Crunch
Beefy 5-Layer Burrito
Burrito Supreme
Quesarito
Crunchwrap Supreme®
Black Bean Crunchwrap Supreme®
Cheese Quesadillas
Black Bean Quesarito
Chicken Quesadillas
Nachos BellGrande®
In case you missed this post, Homemade Baked Beef Taquitos Recipe
Which states have the most Taco Bell® locations?
I quote this from Fox News
#1. California: 964 Taco Bell restaurants
#2. Texas: 590 Taco Bell restaurants
#3. Florida: 387 Taco Bell restaurants
#4. Ohio: 384 Taco Bell restaurants
#5. Michigan: 312 Taco Bell restaurants
#6. Illinois: 277 Taco Bell restaurants
#7. Georgia: 236 Taco Bell restaurants
#8. Missouri: 221 Taco Bell restaurants
#9. Indiana/Tennessee: 218 Taco Bell restaurants (tie)
#10. New York: 199 Taco Bell restaurants
End of quote.
When did the first Taco Bell® open?
I quote Wikipedia, "Taco Bell is an American-based chain of fast-food restaurants originating in Irvine, California in 1962, by founder Glen Bell. Taco Bell is a subsidiary of Yum! Brands, Inc. Wikipedia"
Final Word
There are many other options for family-size meals as well. I hope you enjoyed my post today about, what I bought at Taco Bell®, I love Mexican food, you may want to check out your local Taco Bell®! Please stay safe and stay well. May God Bless this world, Linda