Summer Fruits You Should Be Eating
As the summer heat starts to pick up, many of our favorite fruits begin to gradually make it towards their peak season, and so does our craving for them. If the delightful aroma and pleasant color aren't enough to tempt you like it did Eve, one juicy mouthful is surely more than enough to satisfy all your senses. Mouthwatering sweetness in every bite, summertime fruits are nature's candy that has no competition that can stack up against it. Check out all of these summer fruits you should be eating. 
Summer Fruits You Should Be Eating
Many of your favorite fruits of summer can be enjoyed for breakfast, just the way they are, and even in a delicious warm homemade pie. But are you aware of just how good they are for you and your overall health?
Take a look at these summer fruits that you should be eating which contain so many nutrients, minerals, and antioxidants that provide you with several amazing health benefits. In case you missed my post Why Eating Whole Foods Is Good For You
Strawberries
As summertime begins to roll around, strawberries are at their largest and most pleasant hue of deep beautiful red. They also seem to taste sweeter and juicier too. Strawberries contain antioxidants and other nutrients that are helpful for your digestion and benefit you as a natural anti-inflammatory.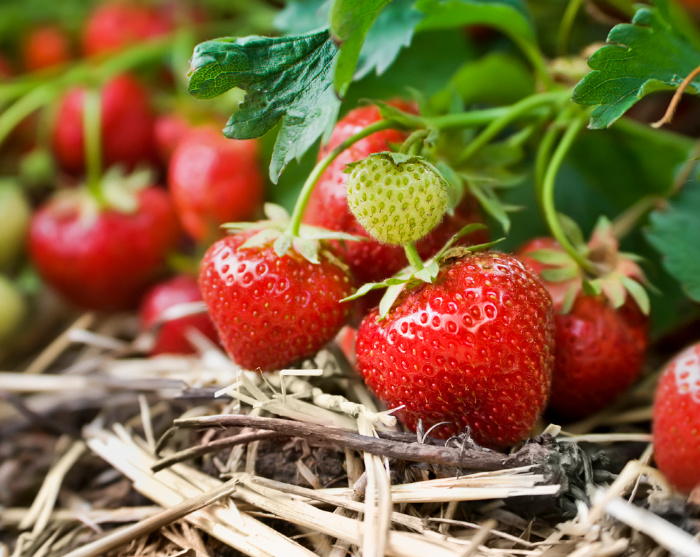 They also contain Vitamin C, fiber, potassium, folate, and manganese, which all play important roles. They're good for your skin, heart, and blood sugar control. My favorite Strawberry Slicer
Kiwi
Kiwi is another one of those summertime fruits that is especially good for you. They're densely crammed with nutrients such as Vitamin A, B6, and C, along with iron and magnesium.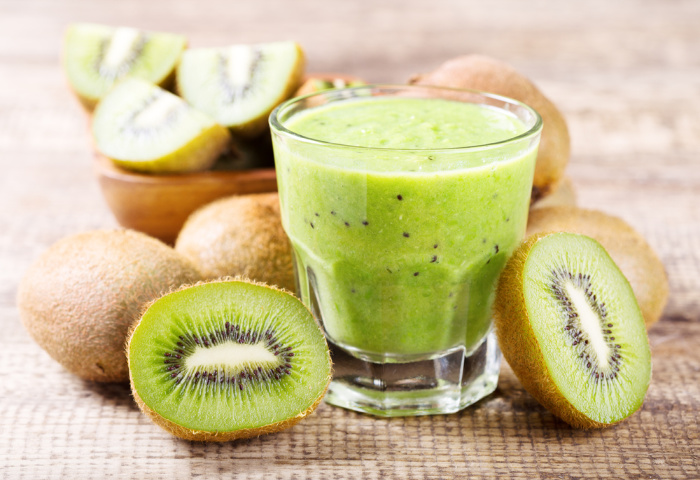 Kiwis are good for your hair, skin, heart, and liver. Men and women that struggle with issues like a low blood count, sleeping disorders, and even irritable bowel syndrome should consider eating this fruit on a more regular basis.
Grapes
Grapes are another tasty fruit that's available year-round, but one you should also consider eating all summer long. That's because they do so much for you while containing several antioxidants and nutrients that are good for you.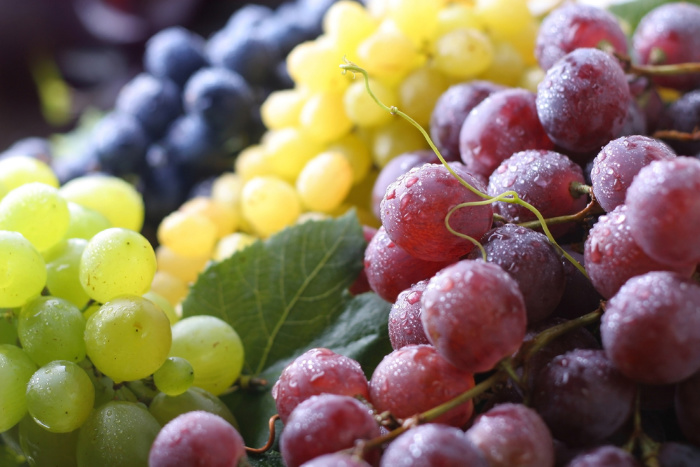 Grapes can help improve and maintain healthy brain and heart health, they help with indigestion, and can even help your body ward off several types of viral infections. They're also a good option when you have blood sugar issues or high cholesterol.
More Summer Fruits You Should Be Eating
Plums
Plums are a good option to eat if you're currently dieting because of their low glycemic index. They contain a decent amount of fiber that helps your body with digestion and brings relief from constipation.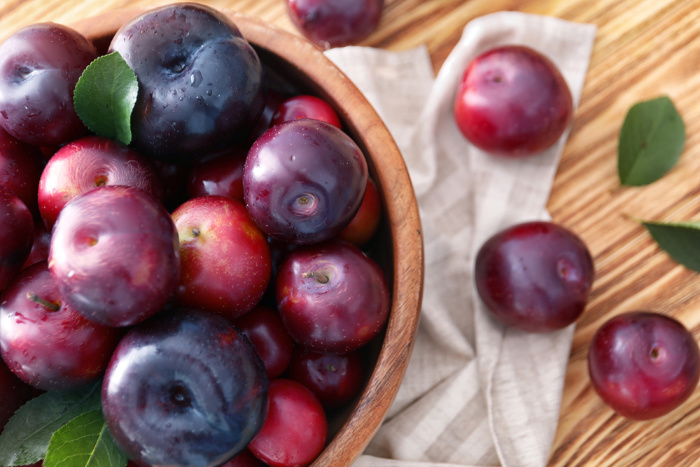 Plums are good for your heart and to maintain healthy blood pressure levels. They contain what are called anthocyanins, which may help to fight breast cancer and lower your risk of type-2 diabetes.
Mango
While mangoes may be higher in calories, they do contain an abundance of nutrients that should not be passed up. They have over 20 minerals and vitamins and provide you with the feeling of remaining full.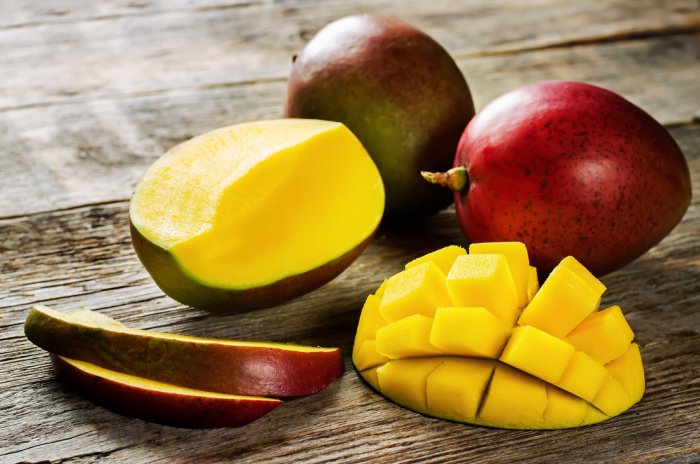 This is especially helpful when you are on a diet. The fiber they provide helps you with digestion, while the zeaxanthin that's in them helps to protect your eyes from harmful rays from the sun.
Peaches
Summer would not be complete without a freshly baked peach pie at one point or another. Peaches are delicious in your breakfast cereal or to help hydrate you by eating them just the way they are.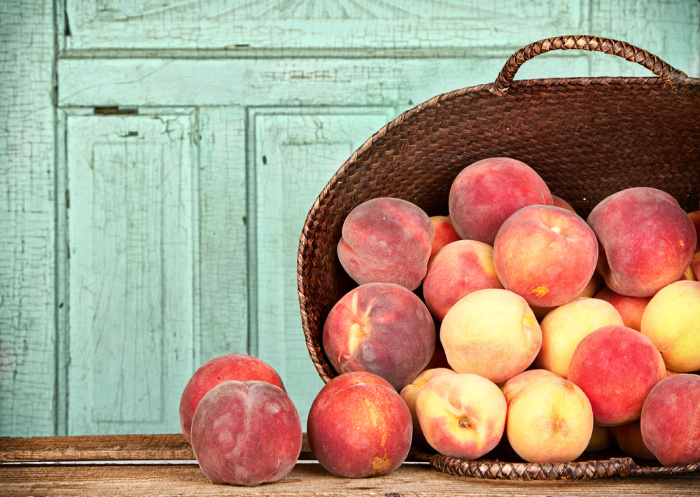 They're full of calcium, potassium, vitamins A and C, fiber, and antioxidants that may help with digestion, reducing allergies, preventing cancer, and maintaining a healthy heart.
Pineapple
One of the juiciest and beloved fruits of summer would have to be the pineapple. This tropical fruit is both sweet and tart, satisfying more than just one taste bud.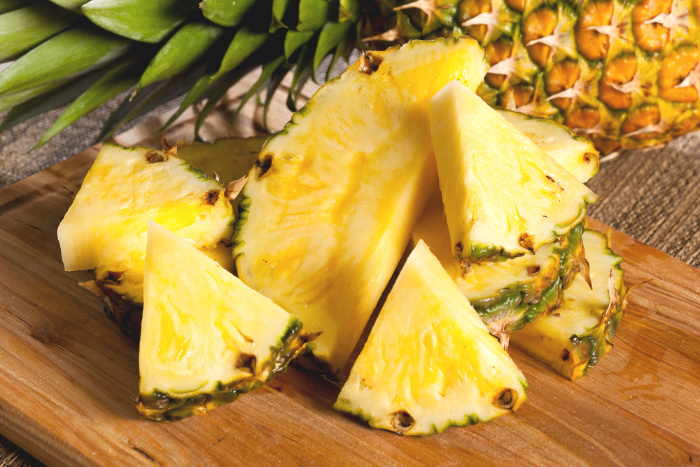 But did you know that a whole pineapple is not actually considered a single fruit? It's actually made up of a cluster of berries that have been fused together around the stalk.
Many people enjoy eating them simply by slicing and dicing them up, while others prefer them in a fruit salad. If you've never tried a pineapple upside-down cake, you don't know what you've been missing.
Pineapple can be an agent that helps your body burn calories. It also works on hypertension, regulating your metabolism, and reducing inflammation.
Papaya
If you're looking for a good fruit that you can enjoy while you're on a diet, the papaya is a great option. You can enjoy this fruit unripe, ripe, or even dried, if that's what floats your boat. It contains antioxidants that may help prevent major heart problems and even certain types of cancer.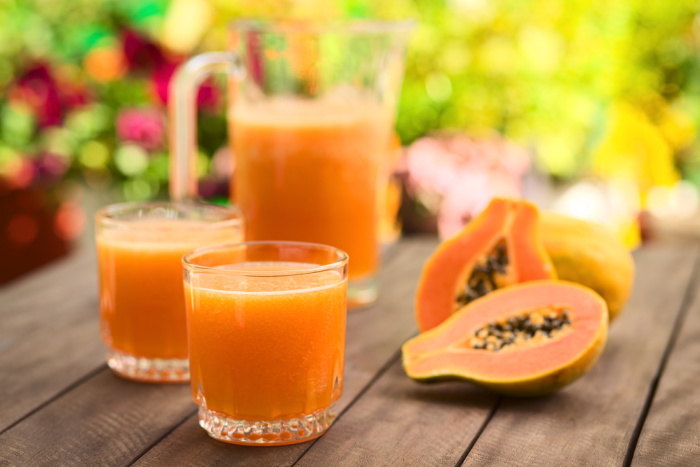 There's also beta-carotene that works as an anti-inflammatory and keeps your skin healthy. Papayas are filled with vitamins A and C, along with folate. If you're suffering from bloating or indigestion, I suggest you eat papaya to help you with some relief.
Raspberries
Raspberries can be enjoyed no matter what time of day it is, whether it's in your cereal or as an evening dessert. More than any other berry out there, raspberries contain an abundance of fiber, along with several antioxidants and minerals.
This berry helps people that suffer from arthritis, diabetes, obesity, and may help with preventing certain types of cancer.
Watermelon
Of course, a list of summer fruits would not be complete without mentioning this delicious treat. Not only are watermelons a great fruit to keep you hydrated during a hot spell, but they are also generally cheap based on a price per pound basis.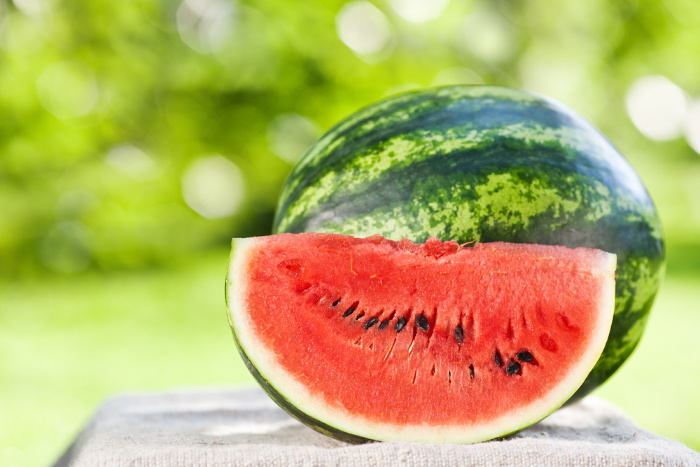 Watermelons contain Vitamin A, B6, C, potassium, and more. They improve your immunity, maintain good eye and skin health, keep your heart healthy, while at the same time helping prevent you from getting cramps from the heat.
Final Word
No matter what type of fruit that you place in your cart, it's sure to have several vitamins and minerals, along with antioxidants that help your body in more ways than one. Some fruits even more so than others.
Which of the fruits on my list surprised you the most regarding their health benefits? What's your favorite fruit of summer that you can't live without? Please stay healthy, and keep prepping. May God bless this world, Linda
Copyright Images: Strawberries Deposit photos_5934771_s-2019, Kiwi Deposit photos_52443699_s-2019, Grapes Deposit photos_3433994_s-2019, Plums Depositphotos_200284648_s-2019, Fruit Salad Bowl Depositphotos_5526559_s-2019, Mango Depositphotos_57025581_s-2019, Peaches in a Basket Depositphotos_12828022_s-2019, Pineapple Depositphotos_19967419_s-2019, Papaya and Juice Depositphotos_51534861_s-2019, Raspberries Depositphotos_6432884_s-2019, Watermelon Depositphotos_8140398_s-2019