When You Lose Electricity For Days
We never really realize how much our lives depend upon electricity until after the power has gone out. Just about everything we do throughout the day requires electricity in some form.
What would you do if you were left in the dark for several days due to a power outage? When you lose electricity for days, would you know how to handle the situation?
You may be surprised that there are a number of things that you have done in the past during a power outage that you shouldn't be doing. Here's what you should and should not do when you lose electricity for a number of days.
First Things First: When You Lose Electricity for Days
When your electricity first goes out, double-check to make sure that your circuit breaker wasn't simply overloaded. If that isn't the case, check with neighbors and closeby friends whether their power is still on.
Remember that electricity runs on a grid system, so it's not uncommon for your side of the street to be without power while on the other side of the street everyone's power is still on. 
Things You Shouldn't Do
You may be surprised at the number of things that you've done in the past during a power outage that you shouldn't have done. Take a look at a few of the following: 
Avoid Lighting Candles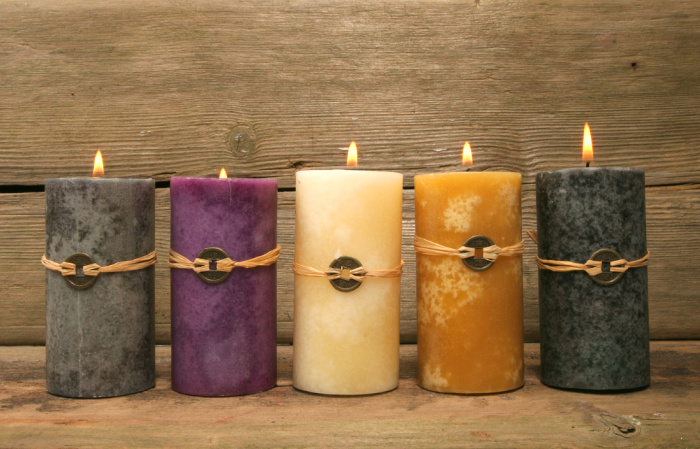 Growing up, you probably remember your mom and dad lighting candles to provide necessary lighting. But pets and kids could easily knock them over and take your situation from bad to worse.
I love the look of these candles above, but the chance of one of them getting bumped and tipped over is not worth the light they would provide. Keep several flashlights stowed away in several rooms of your house instead. I've often felt that candles can be a choice of last resort.
Keep Your Refrigerator Closed
It doesn't take long for food to go back in your refrigerator when your power has gone out. Avoid opening your refrigerator and freezer to keep your food from spoiling quicker.
Food can last for about 4 hours in your refrigerator while a closed freezer can last for up to 2 days if it hasn't been opened.
Don't Use Your Hot Water All at Once
Thank goodness you'll still have the convenience of having working water even after the power has gone off, in most cases. That way you can still flush toilets, wash your hands, and even take showers.
But be sure to do this briefly and sparingly to ensure that you have running water in the long run. You never know how long the electricity may be out.  It could be that the power outage also affected the large pumps that provide the water to your community.
Also, if you happen to heat your water with electricity rather than gas you may have water, but it won't be hot for long.
Keep Out of Pools of Water
You never know if there might be a downed powerline nearby. Stepping into water that's pooling in areas can be extremely deadly and dangerous if this were to happen.
Don't try and wade through a pool to remove large branches or debris off of your property, wait, please wait for work crews to do so.  
Don't Drain Your Batteries
There's no saying how many days it is until your power is restored. Using your phone's battery to keep you entertained won't be doing you any favors down the road.
Avoid using your electronics' batteries right away and use them sparingly. 
Loss of Power During the Winter
There are a number of things for you to consider when you're dealing with an extended power outage during the winter. First off, you need to think about your safety. You may need to find a different place to stay and also sleep in the meantime. 
Wear plenty of warm clothing. When your power is out for several days during the winter, you might want to consider putting snow in stockpots to keep your refrigerated foods chilled longer.
You should also keep your curtains closed throughout your house, except on the south side where plenty of sunlight can come in during the day. Close your draperies at night.
If you live in an older home, it's a good idea to leave a kitchen or bathroom sink faucet slightly running. Running water will ensure that your pipes don't freeze and burst because of the cold.
Insulating and covering your exposed pipes with foam or towels can also help keep them from freezing.
Think About Purchasing a Generator
We've all experienced power outages that have lasted for several hours, or a day or two. But what would you do if you were left without power for a week?
A small generator wouldn't be able to keep your refrigerator running, but it would work great at keeping electronics, lights, and the tv working. That would help you retain some sanity. Plus, the small generators are usually fairly quiet too!
Here's a chart that can help you pick out the right generator for your needs, and what you're hoping to keep running during an extended power outage.
Other Essentials to Have Ready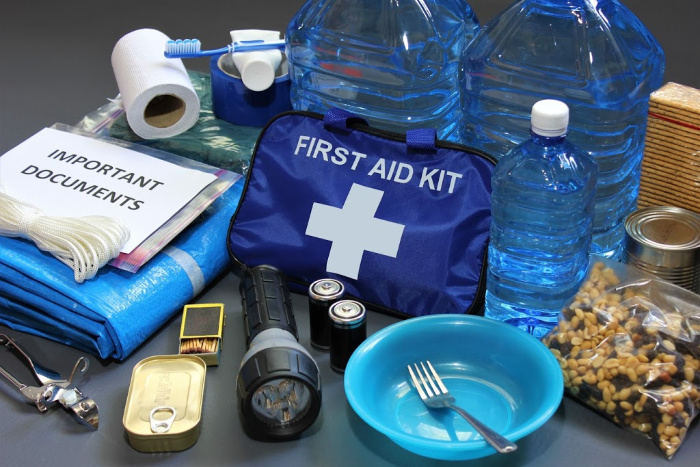 Scrambling around in a dark house can be a challenge when you're trying to find particular items. You should think about storing an emergency supply you'll need in a designated area so you know right where to go for all your needs during a power outage. Here's a brief list of some of them:
Flashlights
Plenty of batteries
Fuel for your generator
Car charger for your electronics
Crank radio
First-aid supplies
Canned and non-perishable foods
Drinking water supply (at least 2 gallons per person, for a 3 day period minimum)
Warm clothing (winter) or light clothing (summer)
Other Things to think about During an Extended Power Outage
Unplug everything and turn off breakers. This could save sensitive items when the power comes back on. Also, have the more expensive items plugged into a good quality surge protector or UPS. 
Use dry ice to keep your refrigerator and freezer colder for a longer period of time.
You may need to empty out your refrigerator and freezer and take them to a neighbor or friend's house where they still have power.
Go ahead and leave the refrigerator and freezer doors open once emptied. They will have a fresher smell once you get power. 
Final Word
Not too often does anyone die during a short-term power outage, but when your power has been out for a long period of time, your survival can be a more critical situation when you're dealing with extreme hot or cold temperatures. Not being able to leave your home also could make matters worse.
It becomes imperative that you know what the do's and don'ts are to keep you and your family safe. Planning ahead of time is really the key.
What are some other important tips that would prove important if you lose your electricity for a longer period of time? When you lose electricity for days, what would you do? May God bless this world, Linda
Copyright Images: Power Outage Deposit photos_158057734_s-2019, Emergency Supplies AdobeStock_270035341 by Roger, Winter Storm Depositphotos_34337399_s-2019, Candles Depositphotos_19025551_s-2019