9 Pandemic Habits to Keep
We face more restrictions and inconveniences today than we ever did before. But what I have to say next may come as a shocker to you. The pandemic wasn't entirely a bad thing. That's right. Even in the midst of all the uncertainty, confusion, and fear, there was some good that came out of it. Check out these pandemic habits to keep.
There may be a few bad habits that you and I have picked up since then, but instead, I'd like to spend some time focusing on the ones that have helped us become better human beings. And once the pandemic is finally in our rearview mirror, we still need to continue to practice them. These are pandemic habits that you may have picked up that are worth cherishing and holding on to.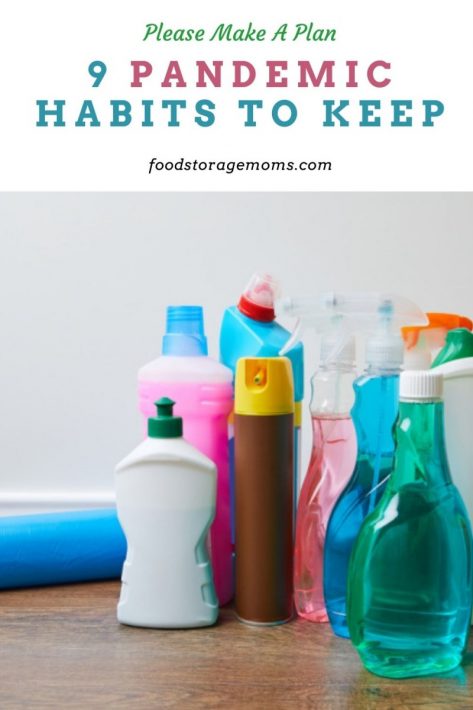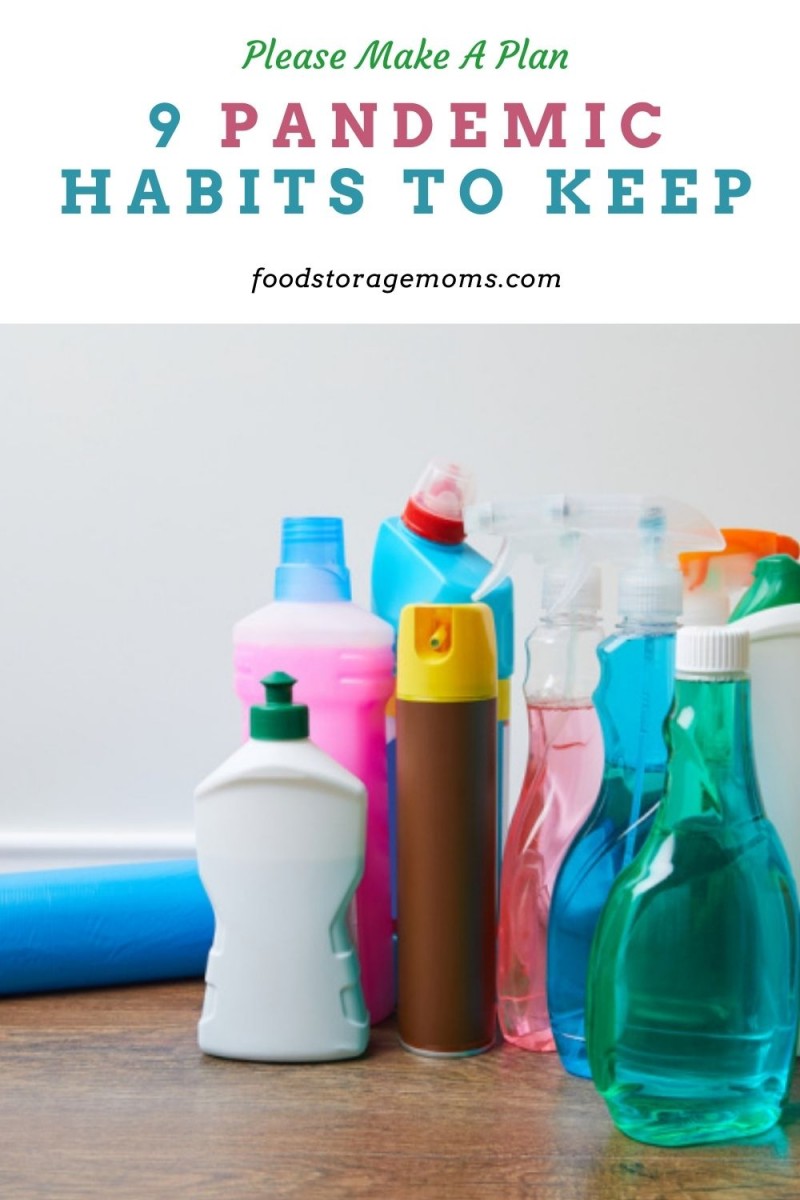 Keeping Your Pantry Stocked for Emergencies
The pandemic helped many people realize why it's so important to be ready for all types of emergencies. About a year ago, grocery store shelves were completely obliterated and took months and months to recover to near-normal stock levels. If you were able to track down a case of toilet paper, you should consider yourself lucky. 
Other items like peanut butter, vinegar, liquid bleach, and hand soap were also harder to come by. That's why I always stress to each and every one of you, to establish a pantry that's fully stocked so that your family isn't left hurting like so many others have. Now, this is one of those pandemic habits to keep!
Continuing Your Home Workout Routine
For some of us, not being able to head to the gym took a huge toll on how we looked and felt about ourselves. However, a lot of people discovered that they could continue to stay in shape, even without all the expensive equipment. Even when gyms across the country began to open back up, several regular gym-goers canceled their memberships because they realized that workout videos and cheap equipment worked also. Here are 9 free ways that you can work out from home.  
Checking in on Your Elderly Neighbors
We all faced our own challenges and hardships when the pandemic was at its worst, but the elderly in our neighborhoods may have struggled with it the most. With the fear of the unknown, most of them didn't get out hardly at all except checking the mailbox. Now that life has somewhat gotten back on track, don't hesitate to check in on your elderly neighbors from time to time. See if they need help with some of their simple everyday tasks, or if they need you to pick something up for them at the grocery store. Here are a few other ways that you could assist the elderly down your street. In case you missed this post, The Best Ways To Help The Elderly
Continue Supporting Small and Local Businesses
It doesn't take a genius to see that shutting down the country for a few months had a devastating impact on the economy, as well as for small and local businesses. Sadly, thousands of small businesses were never able to open their doors back up for their loyal customers. Even huge companies that have been around for ages went bankrupt in 2020. If we want our favorite mom-and-pop restaurants and hair salons to remain with us, we must continue to support them.    
Be a Generous Tipper
The waiters and waitresses working at restaurants in your area took a huge pay cut when businesses were only permitted to function at half capacity. More than you may realize, those men's and women's livelihood depends immensely on receiving those tips. However, several restaurants and local businesses still haven't fully recovered, and people in this line of work are still struggling to make ends meet.
When the pandemic was at its worst I believe we were all more aware of this fact. There were those that even went out of their way to tip a little extra than what they normally would have done because they saw the need. The next time that you're at a sit-down restaurant, I'd encourage you to reward those who went above and beyond in serving you. You may be that special person who helps to put a smile back on their face.     
Declutter and Donate
We certainly had much more time on our hands when everyone was forced to stay home, and it didn't take long for some of us to wish that we had a clutter-free house. We saw the pandemic as the perfect opportunity to make that happen. Do you remember that wonderful feeling you had when the clutter was gone? Even now that life is returning to some normalcy, don't forget to declutter and donate every once in a while to help others in need.
Save Money on Food by Gardening
Growing your own vegetables in your garden not only saves you a couple of bucks here and there, but it also provides you with a satisfying and rewarding feeling that you grew delicious tasting produce all on your own. Even if you don't have a backyard, you can still grow several tasty edibles in pots right on your balcony. In case you missed this post, How to Garden With 5-Gallon Buckets
Don't Forget to Deep Clean
With more time on our hands several months ago, many of our homes looked better than they had in ages. The top of the refrigerator was now sparkling clean, every fan blade was dusted, even the microwave and stovetop looked immaculate. Now that we find ourselves busier once again, still take the time to do one or two deep cleaning tasks a week, and your home will continue to look and feel better. In case you missed this post, 10 Cleaning Tips For The Minimalist
Wash Your Hands Often
The Coronavirus outbreak opened our eyes and made us realize just how important it was to keep our hands washed. We have also been reminded time and time again that washing them for at least 20 seconds helps to remove most germs and bacteria. And when soap and warm water weren't available, there was hand sanitizer to hold you over in the meantime. This is a good habit that we all should keep practicing. In case you missed this post, Why You Should Wash Your Hands Often
Final Word
Whether good or bad, all of us have picked up new habits since the pandemic began. I'd like to think that some of those habits have helped us become better people, like staying connected with family and friends, giving a helping hand, baking goodies with the grandkids, or simply waking up each day excited to learn something new. What are some pandemic habits to keep that you'd like to share? May God Bless this world, Linda.
Copyright Images: Cleaning Supplies Deposit photos_188871424_s-2019