10 Cleaning Tips For The Minimalist
Today it's all about 10 cleaning tips for the minimalist! You don't ever "arrive" on becoming a minimalist. Choosing to live the life of a minimalist is a lifestyle.
A total change in mindset. Unfortunately, this also means that old behaviors and tendencies like to sneak back in every so often. You have to continually revisit those areas where you might slip a little and be sure to hold yourself accountable so they won't become a habit again.
Every minimalist will want to check out these 10 cleaning routines for the minimalist.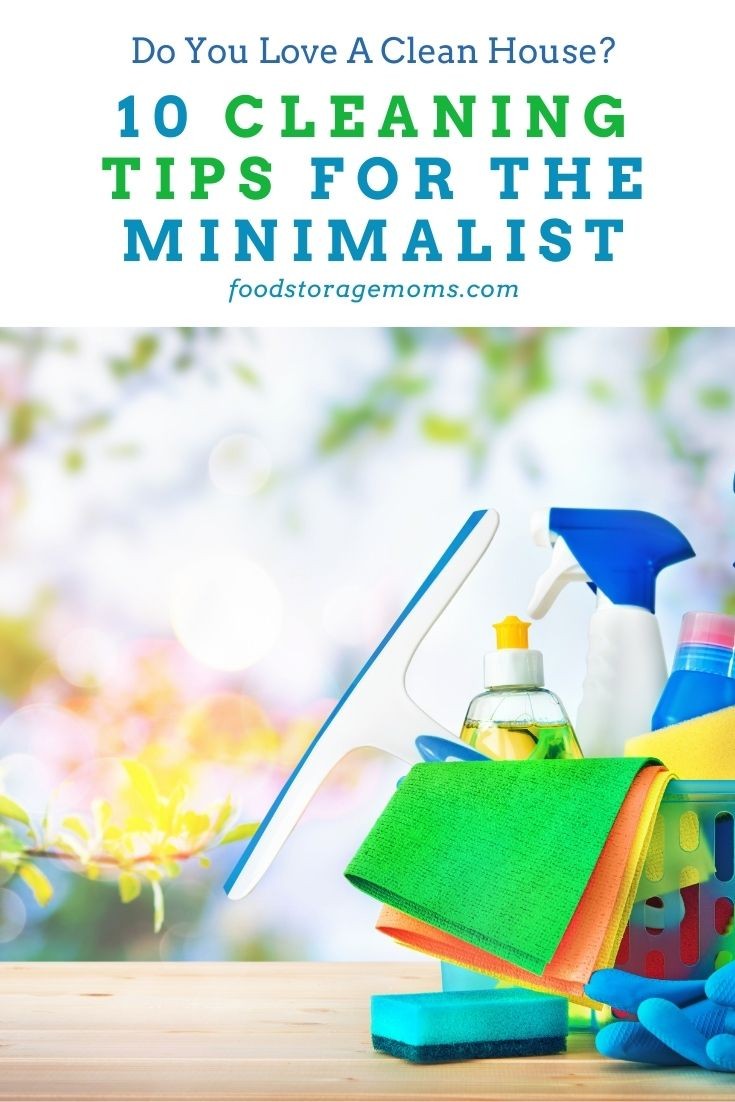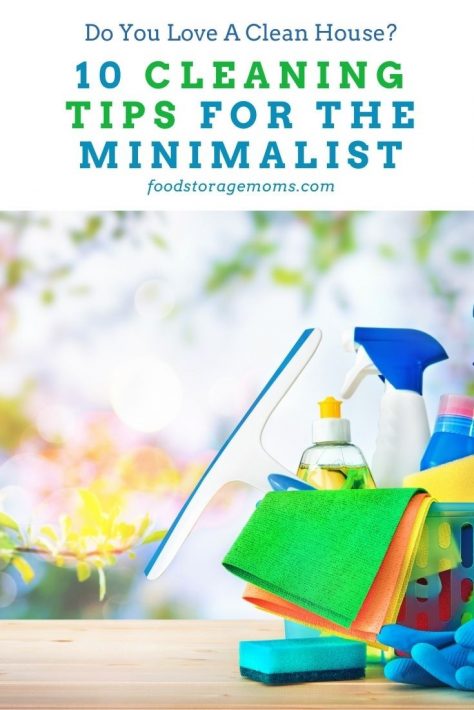 Proper Cleaning Tips for the Minimalist
It also entails you taking a step back to see your growth, and also see areas that need to improve. The good news is, when you choose to live simple cleaning is easier too and requires less time and energy on your part.
Take a look at these cleaning routines that many minimalists use and see how they have discovered how to "live simpler."
1. Minimize and Declutter
Just because you've already decluttered and minimized your belongings once, doesn't mean you won't have to do it again.
The longer you've embraced the minimalist outlook, the easier it will become for you to let go of things you thought you couldn't give up just a few months ago.
Declutter your home whenever you begin to notice things beginning to pile up, or when it's taking longer to tidy your home than necessary.
2. Keep things Organized
Minimalist homes are extremely organized. Everything has a place and there's no reason for digging around or hunting for anything. Doesn't that just sound nice? 
Their office space doesn't have paperwork sprawled out everywhere, or tools littered all throughout the garage and house. Again, everything has its place.
There's more than just one answer on how to organize. Once you've created the method of organization in your home, stick with it.
3. Make Your Bed Each Morning
Have you ever noticed that making your bed not only makes your room look that much tidier, but you also feel better doing it? It's a good practice that helps create discipline and habits in other areas of your home and life.
In the end, hopefully, it creates a pattern of quick and easy cleaning habits. And let's not forget, jumping under the covers of a made bed gives you a warm and snuggly feeling at the end of a long day.
4. They Put Things Back After Every Use
If you were to always put something back when you're finished using it, you might be surprised how tidy your home stays. Didn't our parents teach us this back in the day?
Putting things back in its place makes finding it easier and keeps you from spending more time tidying your home. You can even spend more time actually cleaning your home, than constantly battling to put things back all the time.
Now, I know if you have small children, this might be a struggle as there might be toys lying around. It's never too early to teach them to pick up after themselves. It's also not bad to help your smaller children, while they see how easy it is.
5. The 5 Things Rule
Some minimalists use the "5 Thing Rule." Every time you come home, find 5 things that can be picked up or thrown away. To make managing your home even easier, get everyone involved in this process.
Make it a game or contest to add more excitement. Throw in rewards for children that do it without being asked to.
6. Clean One Set of Dishes For Each Person After Each Meal
What's up with all the dishes in your sink? Sometimes we let the dishes add up to an overwhelming colossal heap of plates and glasses that are stuck with food and grime. Yuck! And that's just after one day.
Another thing to avoid is allowing your children to get a new glass out every time they need a drink. Stick to one glass to drink out of, and wash the dishes after each meal.
You'll be shocked that you spend less time doing dishes every time you eat than allowing them all to pile up and then washing them at that point.
7. 5 Minutes in the Morning and at Night for Cleaning
Another cleaning strategy that some minimalists use is 5 minutes of cleaning in the morning and in the evening. Set a timer and race to see how much you can get done during that time. Ten minutes a day will keep you from having to clean hours at one time at the end of the workweek.
If you think 5 minutes isn't enough, bump it up a smidge. And again, you're not the only one living there, make it a 5-minute cleaning party.
I like to call my nightly routine putting my house to bed before I go to bed. Then when I get up the next morning my house is neat, tidy, and ready for a new day.
8. Set Small Tasks for Each Day of the Week
You might find having a set cleaning routine that you do each day can make things run smoother in your home. While in the present, you might still be trying to do laundry, scrubbing the bathroom, and dusting on a daily basis, you're doing too much.
Schedule 2-3 days of just doing laundry, one day a week for cleaning the bathroom and another for dusting. Leave a day of rest at the end of the week to recoup.
9. One Hour Deep Clean Each Week
Doing one hour of deep cleaning each week should be more than enough time spent keeping your home sparkling clean. That is unless you've let your home go for a long period of time.
One hour of deep cleaning every week will keep your home cleaner and easier to manage. Try and do it when the house is tidy and already in order. That way you're not spending even more time than an hour.
10. Keep those Countertops and Surfaces Clutter-Free
Staying clutter-free means going back and making sure nothing has found its way onto the countertop or table surfaces. Put everything that ended up there in the correct place and wipe those areas down.
Final Word
These are 10 cleaning tips for the minimalist to consider when you're living a minimalistic lifestyle. Which one, or couple, do you think would work best for you?
If you are living in a minimalist home, tell us other ways that you clean as part of your routine. Thanks for prepping, you know you need too. May God bless this world, Linda
I use these cleaning products for my 2 bathrooms: Don Aslett Toilet Cleaning Set and Don Aslett Toilet Bowl Refills
Copyright Image: AdobeStock_199161317 by Alexander Raths