Home Economic Skills You Should Teach Your Kids
Today, it's all about the home economics skills you should teach your kids. It's not the sole responsibility of your children's school to prepare them for life and all the basic skills they will need when they grow up.
It's our job as parents to prepare them for life's challenges too. That way you can rest and put your mind at ease, knowing that they can manage and survive their first semester away from home one day. Keep reading to discover home economic skills you should teach your kids.
Besides, most of what is taught in schools these days are based on theory and things that are written down, and little time spent on hands-on home economic skills.
Home Economic Skills You Should Teach Your Kids
At some point in their education, your child will take some form of home economics, but this way you can have them ahead of the game. I'm also sure that some of the lessons that you teach your kids will never be presented to them in the classroom.
That would mean that your child would struggle in these areas when you thought that the school had it covered. Here are several home economic skills that you should teach your kids.
Cooking Skills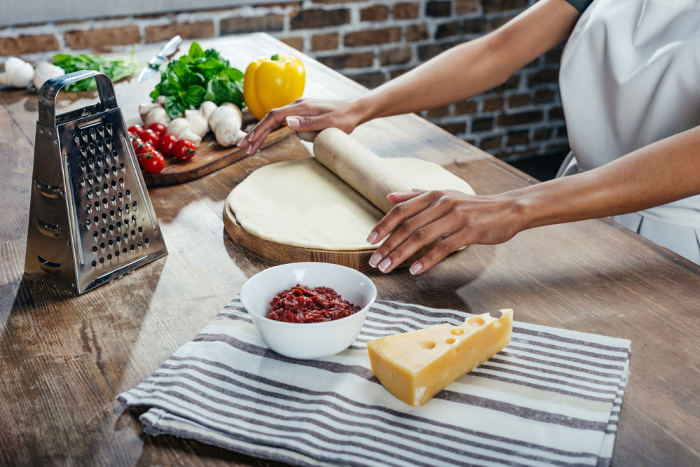 It's probably not a surprise that cooking skills are number one on our list, and this one is not just for your daughter. This way, your children are not relying on a microwave to cook all of their meals each day.
Plus, it will give you a break if you have them prepare dinner every now and then. Be sure to teach them about meal planning, and how to shop accordingly, instead of buying impulsively at the grocery store.
Nutrition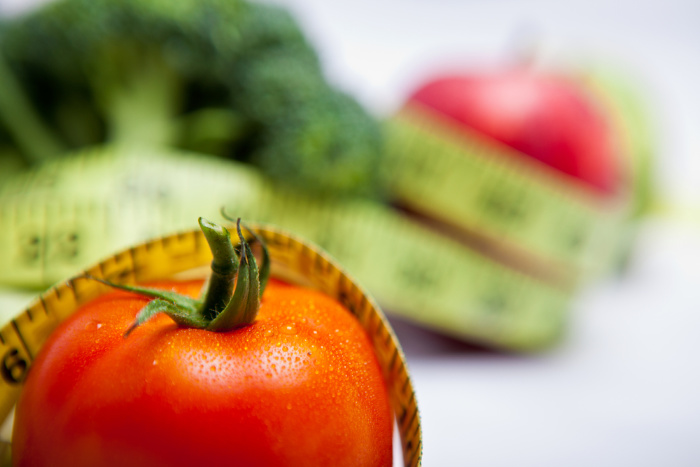 As we get older, it doesn't take long for our bad eating habits to catch up with us. Teach your kids the importance of eating healthy and how to enjoy a balanced diet.
Sewing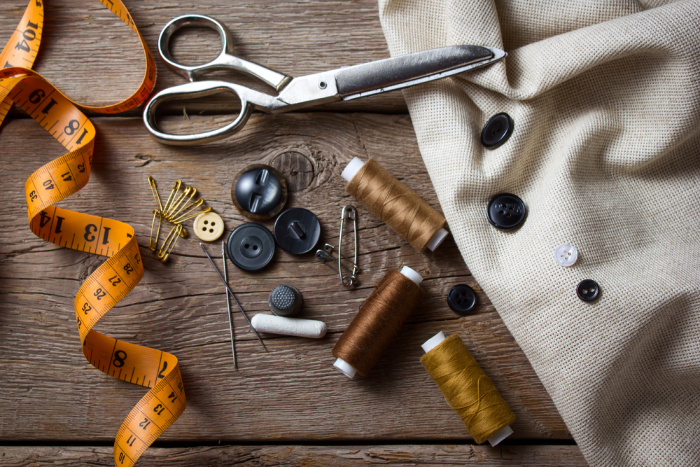 You might not be gifted with sewing something extravagant, but I bet you could teach them the basics of sewing with no problem. Show them how to patch a hole and replace a button when their clothing starts to unravel a bit.
Housekeeping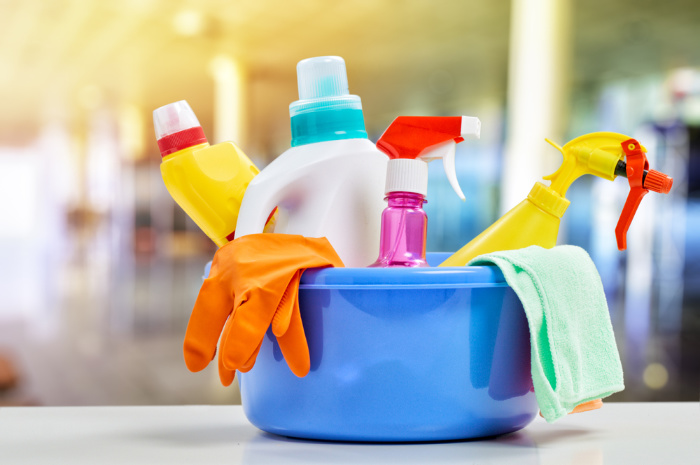 It's also important to teach your kids about housekeeping as well. That way their wife or husband doesn't find them to be complete slobs, and they'll have a basic understanding of what needs to be done and how best to do it.
Start when they are young while having them sweep the floors, wash dishes, vacuuming carpets, scrubbing the toilet, and picking up after themselves, among other common chores.
Gardening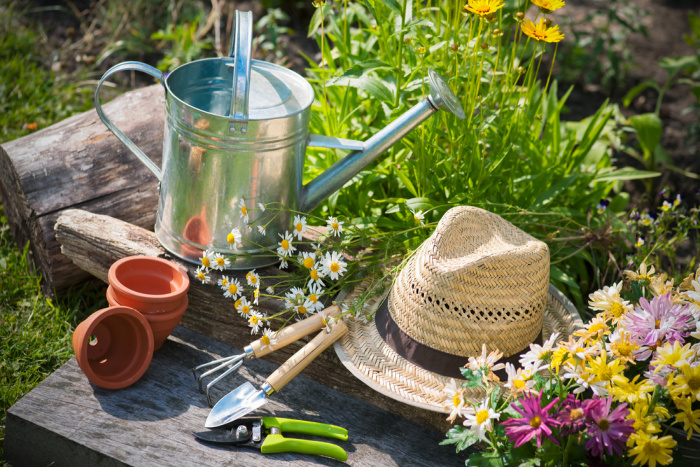 There's not much else in life that's equally as rewarding as being able to grow, harvest, and enjoy delicious fruits and vegetables out of your very own garden. Pass your green thumb skills on to your kids.
Laundry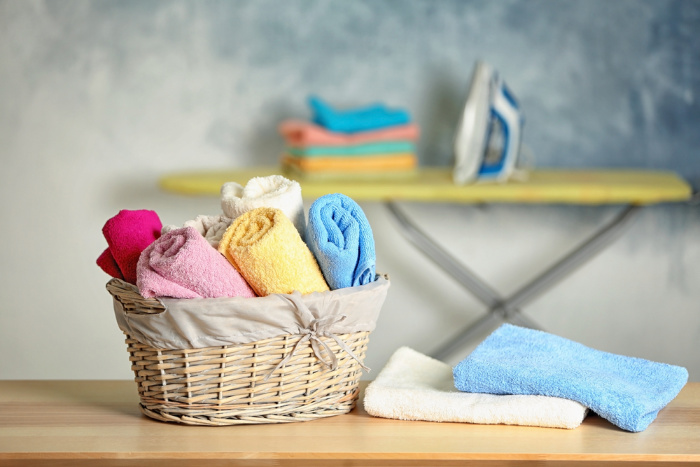 Knowing how to do laundry is also a basic skill that a kid needs to know. They need to know the difference between a hot or cold wash cycle and when to use each. How to pay close attention to tags that are found on apparel and what they say about their care. Also, they need to know not to mix their white clothing with their colored items.
Home Maintenance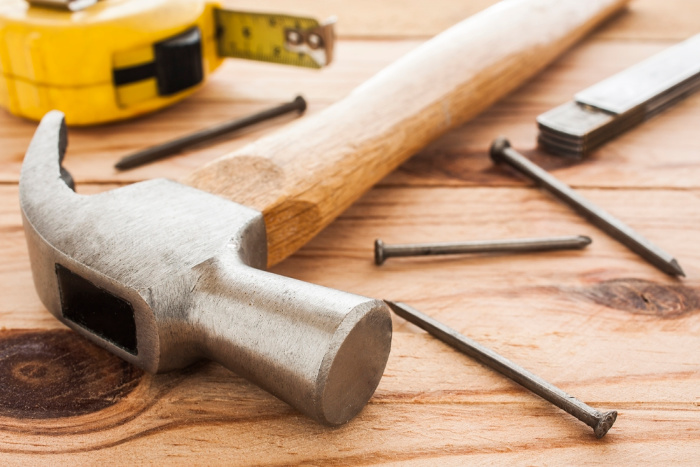 Teaching your kids about home maintenance can save them a ton of money, and you from having to run over to fix things that are falling apart in their homes one day.
Kids are never too young to learn from mom or dad when they see you working on something that needs to be replaced or repaired. Whatever the project may be, whether it's fixing a toilet, cleaning a clogged drain, or repairing a wall that needs to be patched, grab your kids and have them help you.
It's also good to show them how to work the breaker box, where the water line shutoff valve is, where the water softener salt goes, and how to change the air filter in your home.
Money Management Skills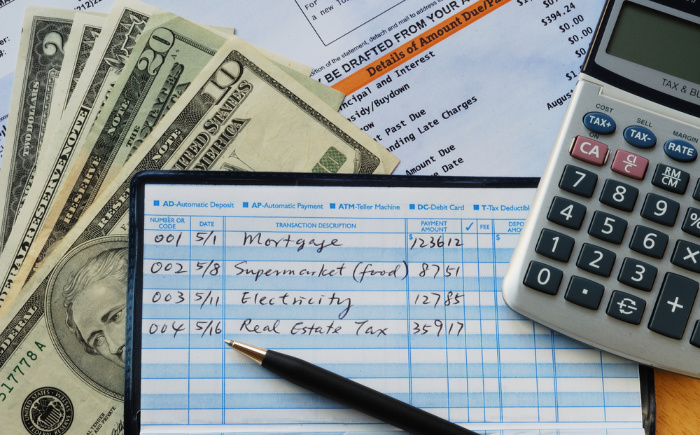 Money management skills are huge and are barely covered in school. Even though online banking and other financial apps have made it much easier for us these days, it's imperative that you teach your children about balancing a checkbook, creating and sticking with a budget, as well as several ways that they can save.
Final Word
These are a handful of home economic skills that will prove priceless to them one day. They'll certainly look back and remember that it was you who took the time to teach them how to perform those important tasks that now come naturally to them.
Now that you know which home economic skills you should teach your kids, how do you plan to start the training, and which skills would you add? May God bless this world, Linda
30 Pioneer Skills We Cannot Lose
101 Homesteading Skills We Need To Teach
Copyright Images: House with fence Deposit photos_2561318_s-2019, Sewing Notions Deposit photos_58866509_s-2019, Gardening Deposit photos_19545683_s-2019, Home Maintenance Depositphotos_19370957_s-2019, Laundry Depositphotos_146172641_s-2019, Health Depositphotos_47935385_s-2019, Checkbook Depositphotos_6297955_s-2019, Cleaning Depositphotos_52712019_s-2019, Cooking Depositphotos_159130506_s-2019