What Would You Do For the Next Quarantine?
Today it's all about what would you do for the next quarantine? Over the past several weeks most of us have slowly transitioned into our new routines that are anything but what we're accustomed to.
Hopefully, for the most part, families have been able to function without too many bloody noses and pulling hair episodes from kids, as well as mom and dad.
Some of us have had to do without certain essentials, while many men and women have been left at home without any work or any source of income. Keep reading to discover what would you do for the next quarantine?
What Would You Do For the Next Quarantine?
This quarantine experience has been like a vacation for some, while a nightmare for others, depending on one's situation. These are things that we have learned from this quarantine and how we can prepare ourselves and try to be ready for the next quarantine.
Yes, there will be more, I'm not sure when, but this will not be our last.
Be More Prepared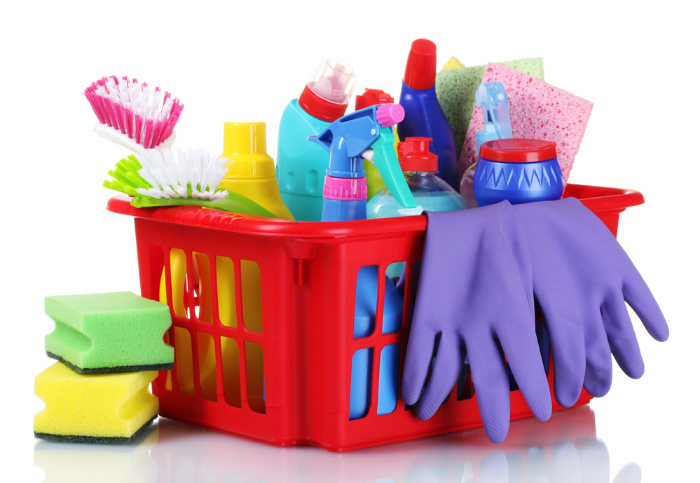 Probably the first thing on everyone's mind is that we ought to be more prepared for when another pandemic like this happens again.
Many Americans were caught with their pants down when it came to certain supplies such as toilet paper, masks, disinfectant wipes, and hand sanitizer, where there were none to be found.
While you can't predict the unforeseeable future, it is possible to have a better list of supplies to have on hand the next time something like this were to come around.
Some of the items to consider having on your list are at least a month's food supply, fluids like gatorade, toilet paper, diapers, handsoap, toiletries, batteries, and enough garbage bags to properly dispose of your trash. 
This time around we were fortunate enough to still be able to purchase groceries at the store, but we could experience a worse scenario later on.
If you have pets, make sure that you have plenty of food stocked up and cat litter if you have a cat, as well as pet pee pads for those of you quarantined inside of an apartment or living without a doggy door. 
Medical supplies, plenty of disinfectants, masks, pain reliever, and other over the counter drugs are good to have on hand as well.
If you require certain prescription drugs for your health, it's important to talk with your physician about extra refills that can hold you over a month or two. People who have other family members living in their homes, particularly if they are older and more likely to be on medication should for sure have some extras available. I try to keep at least a 90 day supply of my critical prescriptions.
Be Prepared for Self Isolation
We were advised not to go to the hospital if we suspected that we may have contracted the virus. Instead, self-isolation was what was recommended, unless we were very sick.
We need to be better prepared if we, or one of our family members, were to get sick. Everyone needs to find an adequate and hygienic way to properly self-isolate in order to keep the sickness from spreading.
A room and bathroom (if possible) need to be set aside for the exclusive use of the affected person, and there should be no visitors whatsoever.       
Stock Up On Entertainment
It's inevitable that your kids will begin to get restless after several days of being cooped up inside. Having plenty of entertainment to keep them distracted is a good start. In case you missed this post: 13 Games I Recommend For The Family
Make sure to have plenty of coloring books, fun projects, videos, board games, and yummy baking recipes that you can make together.
Give One Another Space
When families are confined to their homes and are surrounded by one another for long periods of time, at one point or another, things are going to get a bit hairy.
Being quarantined close together is not our everyday norm and it's natural for people to need some time and space away from one another after a while.
It's best that no one takes offense to this, but to encourage this time by creating a space that everyone can escape to when family members start getting on each other's nerves. 
We've Been Given a New Perspective
One of the key things that we can take away from all of this is that we have a chance to take a look not only at our own lives, but we are also getting the unique opportunity of walking in someone else's shoes for a short period of time. 
We are given a different perspective and a small glance at how everyone and everything has to work together to make this thing called life, work. Even though it brings new challenges, I believe that it has made us better people because of it.  
Some of us as parents have truly come to appreciate our child's teachers and their patience and love they have for teaching our children each and every day.
Husbands that are working from home have a chance to see just how hard managing kids and keeping the household in order really is. 
It's forced parents to slow down and spend more time with their children, something that some children have desperately been missing. Millions of hard-working Americans have found out how uncertain and scary life can be for the unemployed.  
It's safe to say that many of us have developed a deeper appreciation and understanding of one another and may even be more thankful for the life that we've taken for granted for far too long.
And if you ask me, being thankful and more considerate of others is a pretty big deal.
Final Word
This quarantine chapter of our lives has certainly given us a new perspective on life and just how fragile it can be. I believe that it has also awakened several people up to the idea of preparing for emergencies.
They've learned that now it is the time to prepare, beforehand, instead of running to the grocery store after it's already too late. What are some other things that you would do for the next quarantine to ensure the safety and sanity of all your family members? We will be even more ready for the next quarantine if we think about what we've learned and try to apply these life lessons. May God bless this world, Linda
Copyright Images: Cleaning Supplies Deposit photos_6818658_s-2019, Sick Child AdobeStock_329575427 by Gargonia