What We've Learned From Quarantine
Today it's all about what we've learned from quarantine. These past few months have been a strange transition, to say the least, and every single one of us has different stories that make each of our situations unique.
Quarantine has kept several grandparents from seeing their grandchildren, and it's kept kids cooped up in one house for days on end. Keep reading to discover what we've learned from quarantine.
What We've Learned From Quarantine
The pandemic has brought about financial setbacks and other challenges for some, while more freedom and quality time being spent for others. It's also been pretty obvious that certain people have been able to adapt to their new lifestyles easier than others.
Here are some of the things that many of us have learned from this quarantine experience.
More Time to Just Relax and Spend Time as a Family
Being quarantined for this long a stretch has allowed us to slow down and to pay closer attention to the things that really matter. With everyone's busy schedules going on before all of this, it was easy for us not to spend the amount of time we really want, and the chance to appreciate our families as we should.
The first few weeks may have been a little rough getting used to, but by now hopefully, you've adapted to your current new way of life. You've probably spent more time getting fresh air while taking your kids to a park, biking around town with them, working on projects together, or having the time to help them with their schoolwork. Value this precious time that you are able to spend with them.
Less Money Spent at the Grocery Store Due to Online Shopping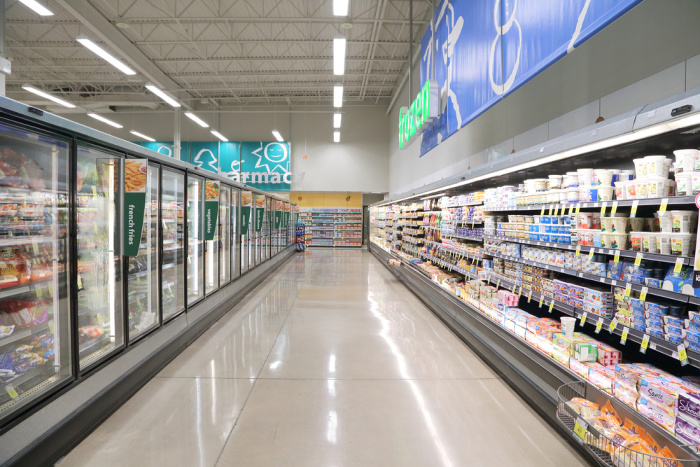 Several of us have discovered that online grocery shopping has kept us from spending as much money at the grocery store. That's because we're avoiding the urge of that impulse to buy items that grocery retailers know they will get you to purchase and take home.
For those of us that still continue to grocery shop as before, we're spending less time shopping since we go in and get exactly what we need and then exit quickly. This saves you money too.   
We've Returned to the Kitchen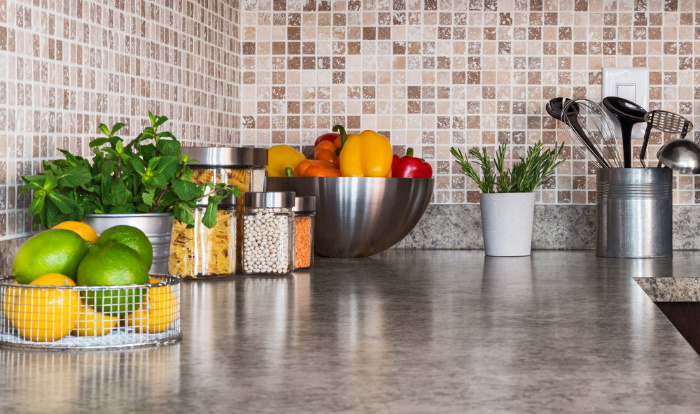 Our grandmothers would be proud of how much time we've spent in the kitchen with our own children and grandchildren as of late. More meals are being prepared at home, along with delicious baked goods that little hands have been helping us create.
These are moments that your children and grandchildren will appreciate and look back on throughout their lifetime.
Our Homes are No Cleaner than Before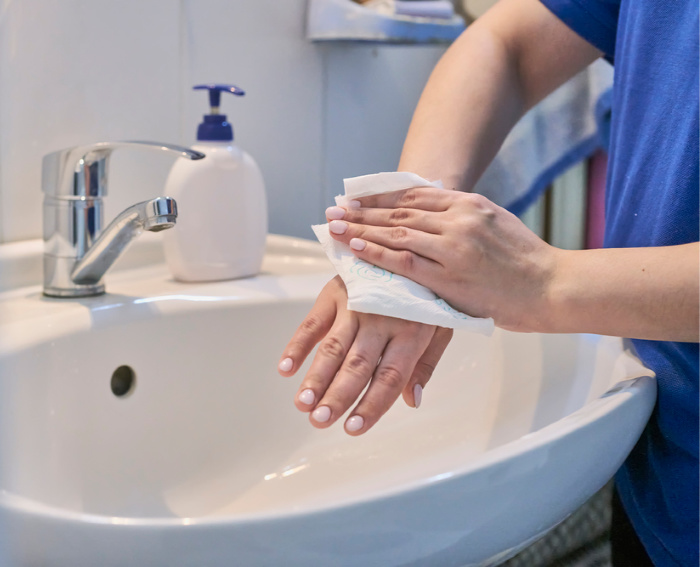 Being home 24/7 with a house full of kids, most of our homes are not any cleaner than before. Children's school books, crayons, and other learning materials seem to take up residency at your kitchen table most days.
That's okay, just continue to make the most of your time because it won't be like that forever. Yes, we are using the Clorox wipes and sanitizer more often. Plus, singing songs now when we wash our hands with soap and water may be new to you and your kids. Yes, it's fun, isn't it?
Learning to Be More Resourceful
It certainly felt like the end of the world when you first went grocery shopping and realized that the bread aisle was completely empty. Several other food items and day to day supplies were missing off the shelves as well.
That's when reality set in for some of us and we began looking at what we already had in our pantries. We found ways of stretching every meal, using what we already had on hand, and even baked our own delicious homemade bread.
More Helping Hands Around the House
The first couple of weeks you were probably going absolutely bonkers while waiting on your children's every need, whether it was helping them with their schooling, breaking up fights, or constantly making a snack for the next hungry child in line.
You may even have a spouse that's currently home with you right now and that has been a major adjustment as well. But take a step back and realize that now you have more hands-on-deck that could be helping you with some of your everyday tasks.
That's more weight off your back. I better not talk about weight because I confess I've been eating way too much ice cream and chips with dip. Just FYI, the barbecue ones are my favorite choice of chips.
New Hobbies and Projects Taking Place
Now that many of us have more time on our hands, it's allowed us an opportunity to work on projects around the house and pick up new hobbies that we've never made time for. People are learning to be more creative and artistic than ever before.
I decided to teach the world: How To Make A Sourdough Starter + Bread
Life is Less Stressful for Some and More So For Others
With the little driving that's been going on lately, whether it's making it to appointments, meetings, or getting the kids to the ballgame on time, life is far less stressful for some of us.
Working from home in PJ's, or without having to dress up at all for that matter, has been pretty amazing. Life has certainly slowed down and given us a much-needed break.
For others out there, this quarantine has added much more stress because of not being able to work. For some of us, our job tends to define who we are and what makes us feel needed and important.
Some of us are having to pick and choose which bills are going to be paid each month and which ones will have to wait. The government's stimulus package certainly has helped, but will only go so far.
There Are Still Good People in the World
The sad reality of our current predicament is that thousands of Americans like you and me are dying daily from this virus. It's been neat to see how certain people have stepped up and used their own resources to provide help and relief for victims that are being challenged by it.
This has reminded us that there are still good people in the world who are willing to go out of their way to help others. Yes, we've learned about social distancing, and I actually like it.
As a Nation, We Were Not Fully Prepared for a Pandemic
When things began to take a dark turn several weeks back, it wasn't too long that toilet paper, ventilators, hand sanitizer, and other essentials were nowhere to be purchased. Current stock levels even today at local grocery stores are still not at 100%.
This pandemic has made more of us realize the absolute necessity in storing supplies such as these for future disasters that we may encounter down the road.
With all partisan and politics set aside, it's pretty obvious that our government was also not 100% prepared for this type of pandemic.
Some people have felt that leaders waited too long, while other leaders were abusing their power and stripping Americans of their basic rights.
Emergency plans and actions took too long to get started. This included the financial aid and supplies that Americans desperately needed. More of these supplies need to be set aside ahead of time for when future challenges come our way.
30 Things You Need To Stock, and another popular post 30 Items You Need To Survive A Pandemic
We're Learning to Appreciate the Little Things
Out of everything that we've learned from this experience, it has especially taught us to appreciate even the smallest of things in life. Hard to imagine before, but those pleasures can be taken away in a moment.
Many of us won't ever again take for granted many of the things that we've come to enjoy for so long.
A trip to the theatre, a sitdown meal at a restaurant, fully stocked grocery shelves, being able to go into work every morning, etc. are just a few. We have learned to be more thankful for what we have and just how good we really have it.
Final Word
While it's normal that you experience cabin fever from time to time because of the feeling that you've been sentenced and confined to a home probation order, it's important that we embrace this time and the many opportunities that it has presented.
It's allowed us to spend more time as a family unit, to enjoy new hobbies, and baking goodies in the kitchen with the kiddos. I would stock more chocolate and snacks going forward, just FYI.
But most importantly, it has allowed us the opportunity to simply slow down and appreciate life more fully. What are some other pieces of wisdom that you've learned from quarantine due to your current situation?
Now that I told you what we've learned from quarantine, what are a few things you've learned? I realized a few additional items I would stock more of going forward. May God bless this world, Linda
Copyright Images: Grocery Stores Deposit photos_29139249_s-2019, Kitchen Deposit photos_80064122_s-2019, Kitchen Counter Depositphotos_22471339_s-2019, Washing Hands Depositphotos_359347792_s-2019