What You Need in a Stay At Home Bag
I may not be the weather girl that you wake up to each morning on your local news channel, but it's fairly obvious that over the past several decades that there has been an increase of disasters, along with increased intensity. This can be a troubling subject to think about, but one that should not be ignored. Keep reading to discover what you need in a stay-at-home bag. In case you missed this post: How To Make A Survival Bed Pouch With A Pillow Case
These may seem similar to a bug-out bag or 72-hour kits, but they are different. They contain much less because you are home. Some of these items need to be used when we are instructed to stay home. Pandemic: What You Need To Shelter In Place Please remember, sometimes we have to see or read about a topic before it totally sinks regarding what we need to do to be prepared. We can do this, my friends.
What You Need in a Stay At Home Bag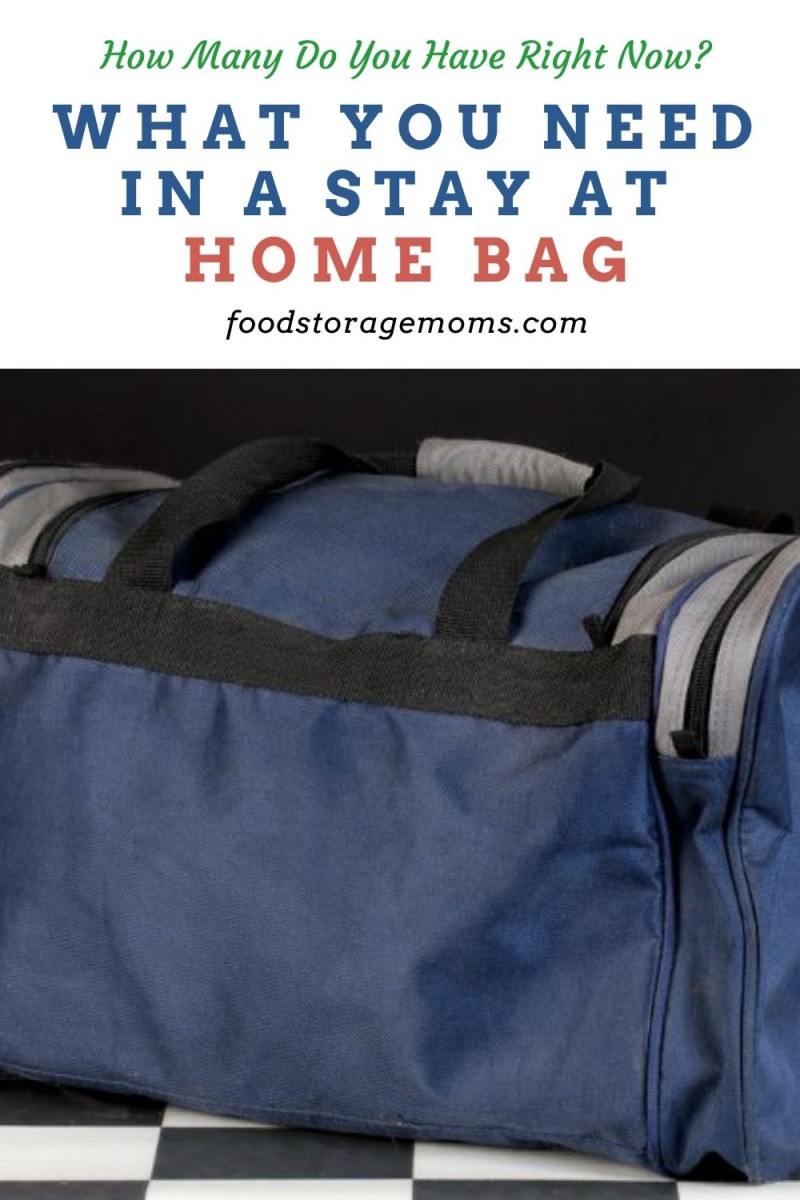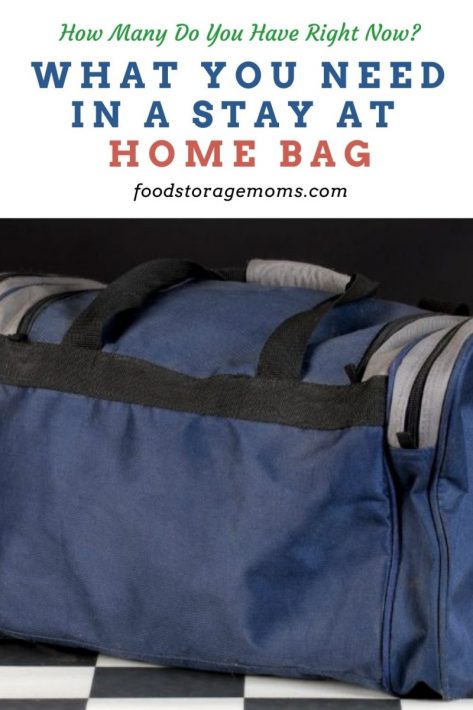 In case you missed my Get Home Bags:
What You Need in a Stay at Home Bag
If you were sitting down watching television one evening and an earthquake were to strike, causing devastation and a power outage, would you be left in the dark because you were unprepared? Don't be left scrambling around for important items, especially if your circumstances aren't providing you with the time to do so.
What you need is a stay at home bag ahead of time that can be a huge lifesaver for a number of disaster situations. Here's a glimpse of some of the essentials you don't want to be caught without.
Before You Get Started…
The first thing that you need to consider when you are gathering supplies for a stay at home bag is to think about how many people your bag will have to support for a minimum of three days. A stay at home bag will look slightly different for everyone based on whether you are a single adult, single parent, or married with children.
Stop and think for a moment about each of your family member's needs. Do any of them require prescription medications or a ventilator for their asthma? Does your baby's diet require a special type of formula? Those are essentials that you need to take into account when considering your family's personal needs.
Preparing for the right disaster scenario is your next priority to think about. Based on where you live, if your area is more prone to earthquakes or wildfires, your bag may look different from one living on the east coast that experiences hurricanes.
But there will also be items in your bag that would be vital following any disaster situation. If there's a chance that you'll have to evacuate, it may be in your best interest to create a portable stay at home bag that you could quickly throw in the car.
First Aid Kit
Every stay at home bag should come with a first aid kit. It should include several different sized bandages, gauze, an antibiotic ointment, as well as pain reliever. It wouldn't hurt to add allergy medicine, tourniquets, cream for burns, and other first-aid items that you can think of.
In case you missed this post on my First-Aid Kit, this may help you decide what you and your family need for a few days. First-Aid Kit Ideas
Spare Clothing
It's important that your family stays warm and dry following a disaster. Each family member should have at least one set of extra clothing, including socks and underwear. An extra pair of tennis shoes or boots may also go a long way to help you stay warm and comfortable.
When you have smaller children, plenty of diapers and wipes are another thing to consider. Comfort while sleeping is another thing to think about. Emergency blankets are also effective and much easier to stow away instead of sleeping bags.
Games, Books, Paper (Entertainment)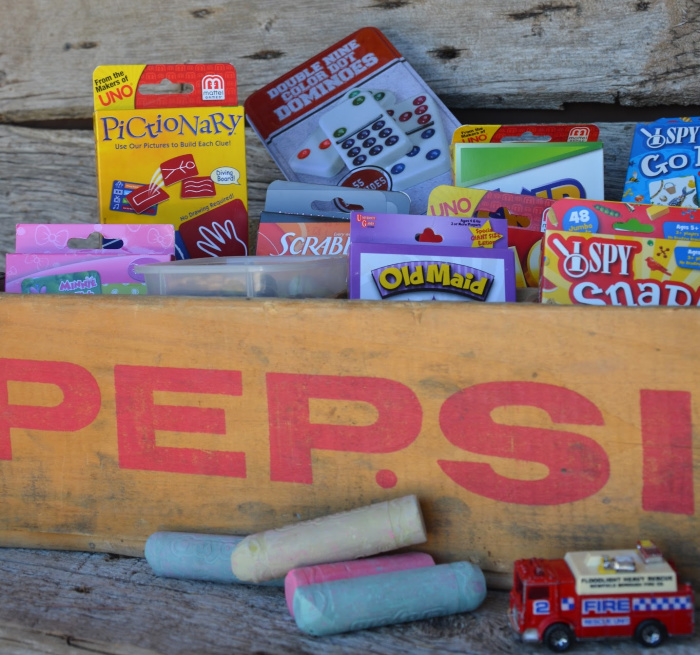 It's interesting, as we have been quarantined lately or in years past, we realize we must have things to pass the time when the power goes out. Or even if we have power, for that matter. If you have small children or grandkids, we must be prepared to help the family keep busy.
Cooking or baking can be awesome if we have power. Plain paper, markers, crayons, stickers, and colored pencils help pass the time as we try being creative. Puzzles are awesome, all different sizes would be great to entertain all ages. Some of the best brownies have been made in my SunOven! Baked Brownies in a Sun Oven
Food Supply
When a disaster strikes, there's the possibility that you won't be able to make it to the grocery store. Be sure to stock up on non-perishable food items that don't require a lot of preparation. Keep it simple. Gather foods, such as protein bars, nuts, dried fruits, beef jerky, and some of your family's other favorite foods.
At the very minimum, stock up a three day supply that will sustain you (around 1,500 calories a day per person). Don't forget baby food and pet food if you have small children or a pet to take care of. If you have a stocked pantry, I applaud you. In case you missed this post: Canned Foods I Highly Recommend You Store
Drinking Water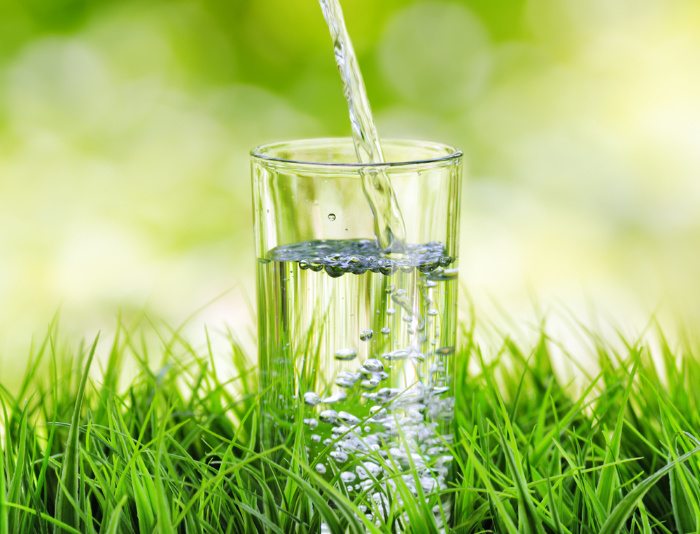 A number of different disasters, such as flooding, earthquakes, and fires can tamper with your clean water supply. Your family's water supply should be considered to be of extreme importance, it's one storage item you can't go without for too long.
You can buy purified water at your grocery store in 5-gallon jugs or store your own water. You'll want to gather at least four gallons per person for each day, for a minimum of three days.
This way you can use it as drinking water and for sanitation (washing hands and dishes). Please don't count on your water heater to supply clean water in a disaster, there is a good chance your local water system becomes contaminated.
Some preppers choose to store their water supply in plastic barrels that can store large amounts of water for a much longer period of time. If there's the possibility that you need to evacuate and you can't take all your drinking supply with you, a Lifestraw will allow you to drink water from any available water source. If you have a larger family, a Platypus GravityWorks filter may be a better option.
Can Opener
Make sure that you don't find yourself with cans of food and no way of opening them. A can opener is an extremely important tool to have in this situation.
Butane Stove w/Extra Canisters
You may no longer have the comfort of using your kitchen stove or a microwave to warm your food. With a butane stove, you'll still be able to enjoy some normalcy during this time.
Personal Hygiene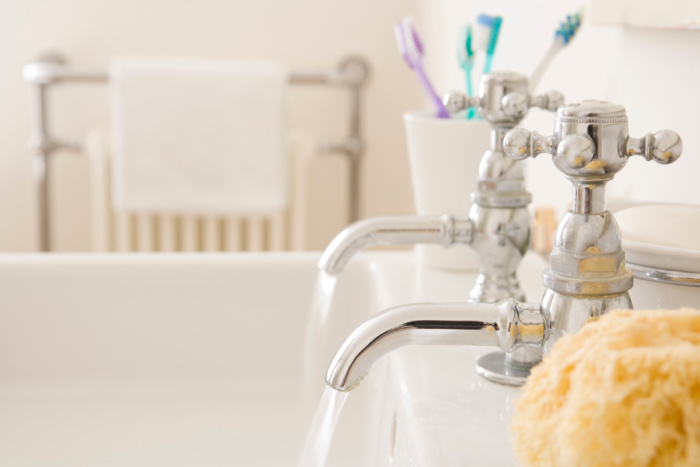 Personal hygiene is the one consideration that's most often overlooked but is one that should not be taken lightly. Without cleanliness, there's the possibility that you could get sick following a disaster. Plan on gathering enough sanitation wipes, baby wipes, hand sanitizer, women's hygiene products, garbage bags, and other hygiene items that you often use.  
Flashlights or Lanterns
Lighting is also one issue to think about using when the sun goes down. Gather enough flashlights for everyone in your family. I don't like the dark, my friends. Sunshine makes me happy and so do flashlights and lanterns. Goal Zero sells my favorite Flashlight! Goal Zero Flashlight
Please get extra batteries if you buy the battery-type flashlights. I have at least a dozen solar flashlights because batteries go bad so quickly where I live. Goal Zero Solar Lanterns
Extra Batteries
Be sure to have plenty of extra batteries for your flashlights, radios, walkie talkies, and other battery-powered necessities.
Hand Crank Radio
Information can be vital to your situation to let you know of your need to evacuate, or whether you need to continue hunkering down.
2-Way Radio
If for whatever reason someone has to leave your home, a 2-way radio can keep your family connected to each other if cell phones are no longer an option.
Whistle
A whistle can alert others when you are trapped inside your home or when you can't holler loud enough. I have several like this one: Emergency Whistle
Tools
There are a few tools that you'd want to have on hand as well. A multi-tool is an extremely useful tool that provides you with a handful of different functions. Zip ties, duct tape, an ax for cutting wood, and a wrench for shutting off gas lines are also very handy to have.
Final Word
Being prepared is always the smart way to go. You may find it impossible to cram all of these items into a single bag, and that's okay. What is important is that you keep these items in a place that's alongside your stay at home bag.
What are some other items that would be useful to have in your stay at home bag? Please keep prepping, we must. May God bless this world, Linda
Copyright Images: Duffle Bag Deposit photos_13924789_s-2019, First Aid Kit Deposit photos_19368547_s-2019, Glass of Water Deposit photos_25556937_s-2019, Bathroom Sink Depositphotos_4770110_s-2019