Tips for Emergency Preparedness For Those With a Disability
It doesn't really matter who you are, emergencies can be absolutely terrifying! The last thing you want to be is frozen in your tracks, but if you live with a disability, that's exactly what could happen. Whether you deal with immobility, sensory issues, difficulty seeing or hearing, a storm, or another type of emergency situation won't be willing to show you any favors.
That's why it's so critical for those with disabilities to be extra prepared for situations such as this. Do you know what to do, or what kind of supplies you will need to have set aside for an emergency? In case you missed this post, Survival Food And Emergency Food Storage
Maybe you already do, but I may have a few other tips that you might not have thought about. These are emergency preparedness tips that you need when you have a disability. People with disabilities will want to pay close attention to these tips.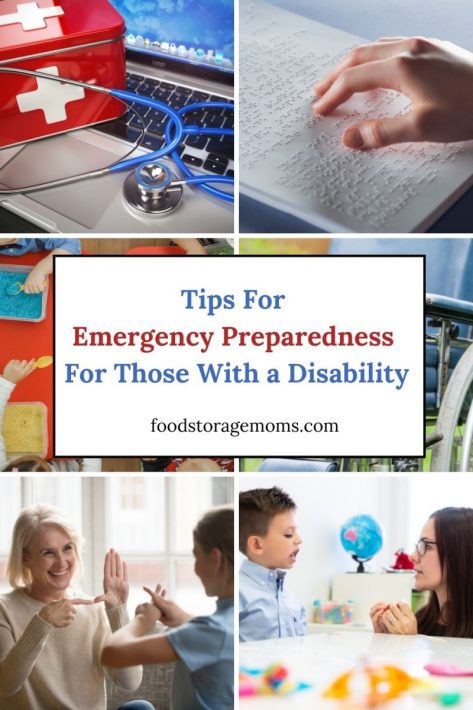 Tips for Emergency Preparedness For Those With a Disability
Those Who Are Blind or Have Limited Vision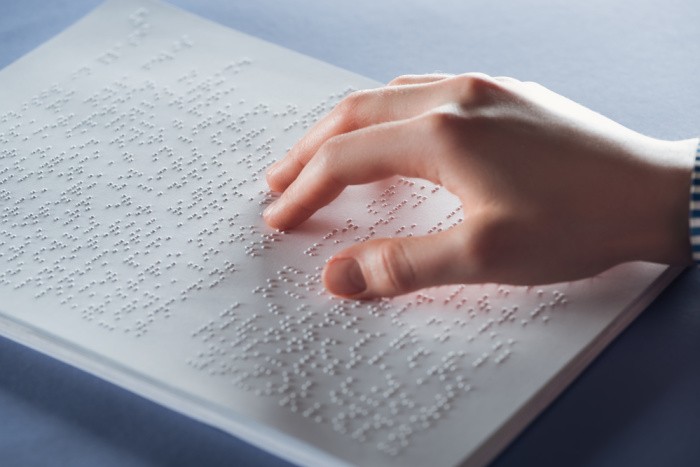 For those in your family that are legally blind or have limited vision, make sure that they have access to and know where your emergency kit is kept. Mark your kit with large Braille labels so that they aren't left fumbling around frantically, or not being able to find it altogether.
It certainly wouldn't be a bad idea to keep your emergency supplies close to where their deaf-blind communication device is so that it's more convenient for them should an emergency ever happen.
Those Who Are Deaf or Have Difficulty Hearing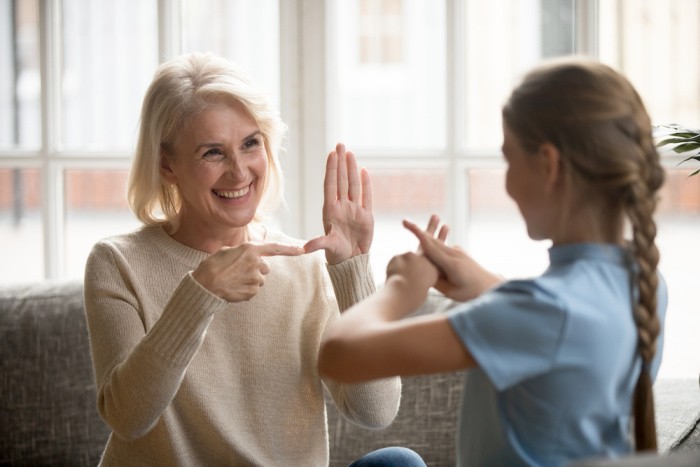 For those who are deaf, or just have a hard time hearing, be sure to have extra hearing-aid batteries set aside with your emergency kit. I'd also encourage you to get a weather radio that lights up and displays a text of any weather warnings or alerts that may be happening in your area.
Lastly, a pen and paper will be a helpful way to communicate with those who may have to assist you, especially if they don't understand sign language.
Individuals With Sensory Disabilities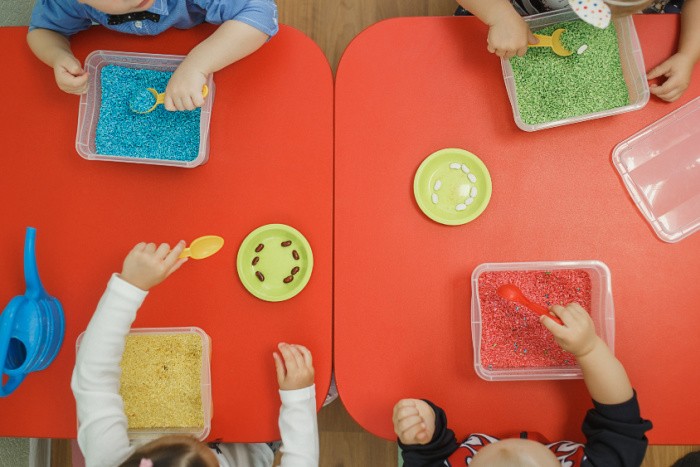 Sensory disabilities are becoming more and more common these days, especially among younger children. An emergency situation can be scary enough as it is, but if there's a loud noise from a tornado or flood waters coming into your home, that child, or other person with sensory disabilities, may really have a hard time not freaking out.
To help them manage during those moments, it will require you to distract them as best you can from all the chaos that's happening around them.
A pop-up tent or sheets that you can tie up would work great to provide them with privacy and limiting visual stimulation overload. Comfort foods and snacks, or a favorite blanket, would also be helpful.
To cut down on all the noise, have an electronic device along with headphones so that they can watch a movie or play some games. Just be sure that you don't forget the electronic chargers for those devices.
Those With Speech Disabilities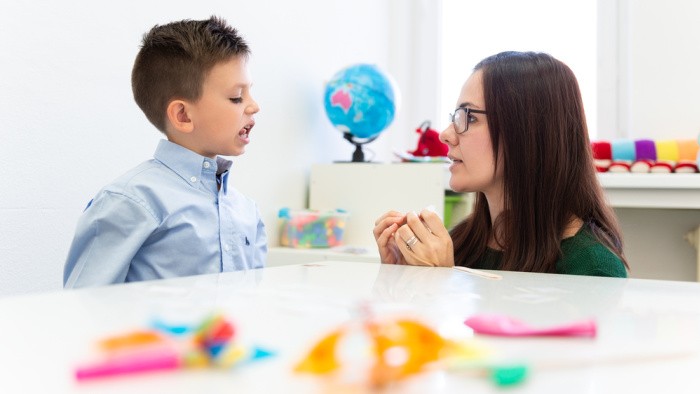 For those of you who have an augmentative communication device that you use regularly, be sure to have another method of communicating with others should it get lost or damaged during the emergency.
It wouldn't hurt to have cards that you should consider laminating, that have phrases, words, and even pictures of what you're hoping to communicate.
That's why it's also important that you write down and keep in a safe place where you got the device, as well as the model information so that it's easier for you to get it replaced, if needed.
Those Who Have a Hard Time Getting Around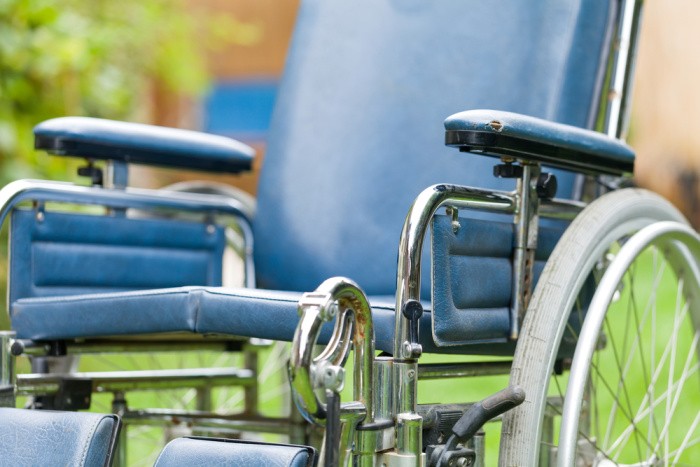 If you're a person that struggles day-to-day with limited mobility, then you're more than likely to have a powered wheelchair or scooter that you find yourself favoring.
But if you're in a situation where you have to evacuate your home in a hurry, plan on having a manual one that's much lighter and easier to collapse for transport. I'd also encourage you to bring a walker or a cane to assist you if you are still able to use them.
Should you still choose to bring your powered wheelchair with you, make sure that you let others know ahead of time how to work it and that you also make sure to bring extra batteries for backup while keeping them on a proper charger! Keep in mind that those powered chairs are heavy and take up a lot of room, you can't just throw them in the trunk of your car.
An emergency situation is certainly not the time for a flat tire with your wheelchair, but if you do, make sure that you have a portable air pump and a patch kit ready, or consider having a spare you can put on the chair.
Building a Kit that Works for Your Disability
Having a disability already makes your everyday challenges much more difficult, but especially more so during an emergency situation.
These are a number of different items that you may want to consider adding to your emergency kit besides your typical emergency essentials. Here are a number of items that you may need to include based on your's, or your loved one's disability.
Contact information for family, friends, and doctors.
Have a written list of prescriptions, allergies, and dosages that you need to take.
Include a list of serial numbers and styles of medical devices (be sure to have instructions on how to operate them close by).
A minimum of a week's supply of prescription medication. (Your doctor should be willing to prescribe you the extra amount when you tell them it's for emergency purposes.)
Breathing machines/ventilators/oxygen/inhalers.
Extra batteries for hearing aids.
Extra batteries for your powered wheelchair.
An extra set of eyeglasses.
Keep your deaf-blind communication device close to your emergency kit.
Don't forget copies of your Medicare or Medicaid cards and medical insurance information.
People with a service animal need to remember: Pet food with extra water, a collar with an ID, and any additional supplies that they'll need. Be sure and keep your pet's vaccinations up to date and a copy of it in your emergency bag.
Emergency Preparedness For Those With a Disability
Final Word
For those of you who may be limited with a disability or an impairment, a natural disaster can be even more terrifying than people without one. But if you're prepared ahead of time, you'll be able to handle your situation in a more calm and collected manner.
What are other important ways to be prepared for emergencies if you have a disability that I may not have mentioned? I hope these tips for emergency preparedness for those with a disability will help you today. Make sure you have an emergency plan in place. May God Bless this world, Linda.
Copyright Images: First Aid Kit Deposit photos_165158206_s-2019, Braille Text Deposit photos_254050966_s-2019, Sign Language Deposit photos_325500810_s-2019, Sensory Disability AdobeStock_314280660 by zsv3207, Speech Therapy Deposit photos_330320142_s-2019, Wheel Chair Deposit photos_68147777_s-2019