Have you thought about making a Mommy's Get Home Bag for someone you know? I recently read where families were confined inside an Amtrak Train for about 36 hours. Because of poor weather conditions, the train hit a fallen tree. There were over 200 passengers aboard the train. Amtrak decided because of deteriorating weather they wouldn't try and move the passengers off the train.
The train had some food, some water, and bathrooms available. Some people did run out of diapers and formula, according to a news report I heard. Keep in mind this year has had record-breaking snow totals in many places throughout the country. In case you missed this post, Building A Get Home Bag
Mommy's Get Home Bag
Most of us are past the diaper bag stage more than likely, thank goodness. But, we may have children or grandchildren with mother's who are still packing diapers, bottles, and pacifiers. Here's the deal, there's not a lot of difference between a diaper bag or a get home bag. If you think about it, we know mom or dad will grab the items they need for their baby or toddler if they leave the house. But they may be thinking they will be home tonight, right? What if they can't get home for two days, three days, or longer due to unexpected situations that come up.
So, this bag is pretty close to a 24-hour bag, similar to a 72-hour bag, but with fewer items to haul around. If a disaster happens as you leave a grocery store or a church meeting, are you prepared to walk home? Hopefully, you'll have one of these bags in your car or truck.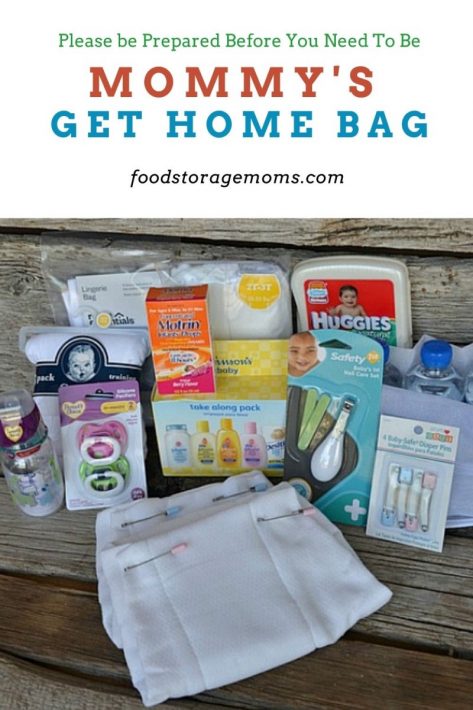 Mommy's Get Home Bag
Here are a few items you may want to put in your your bag.
Disposable diapers, at least one dozen
Cloth diapers with diaper pins and waterproof pants
Baby Wipes
Diaper rash ointment
Potty training pants or pull-up diapers
Water
Extra bottles
Pacifiers
Formula
Extra clothes for baby or toddler
Baby nail clippers
Baby lotion
Baby soap
Baby shampoo
Extra shirt for mommy
Snacks for baby, toddler, and mommy
Sun Hats
Sunglasses
Small blanket
Duct Tape
Phone charger
Small tent or tarp in case of inclement weather
Small first aid kit
Hiking shoes with socks
Small fold-up umbrella
Warming Scrunchies
Bibs
Electrolyte bottles
Water In The Car
You can probably see this is a laundry bag in the car with water bottles. They are easy to grab from the car when the bag is zipped closed. They can be put in a stroller to take just about everywhere when needed. Laundry Bags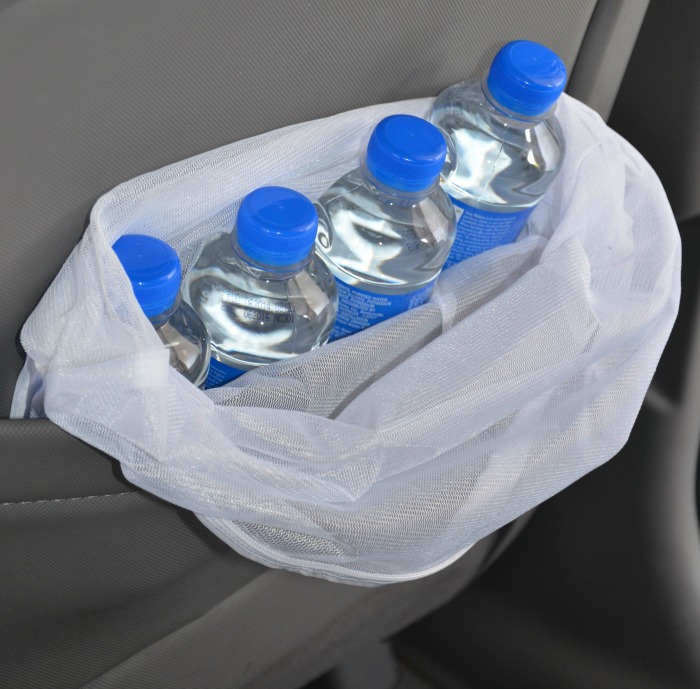 Baby & Toddler Stuff
Everyone will choose different items to fill a Mommy's Get Home Bag, but here are a few ideas to help you get started. It could be as simple as a broken down car 15 miles from home. We may be able to call friends and family to help us. But what if we have zero cell service? What if it's 100 miles from home. Can we walk that far? I couldn't. Are their cabs, Uber or a local transit service available?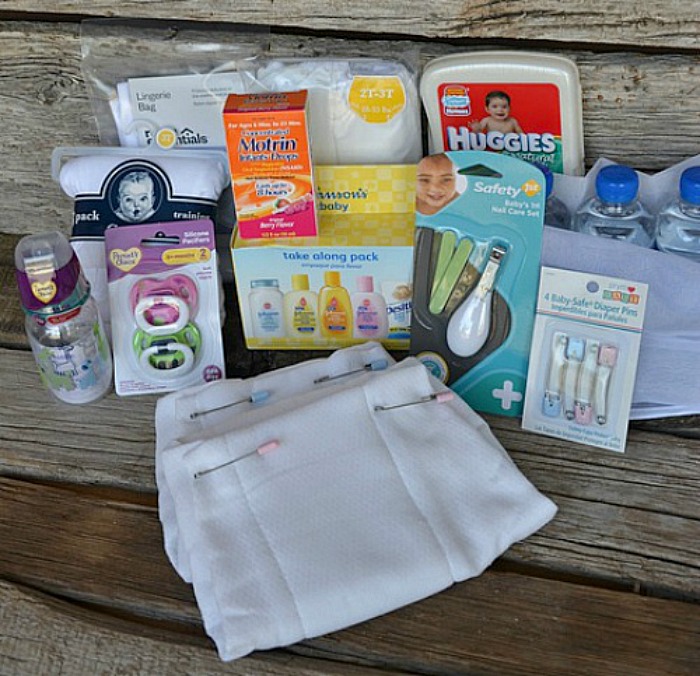 Zippered Bag-Closed
You can make several different bags such as this one below and zip it closed. Of course, you're going to want to be aware of the high temperatures and freezing temperatures as well when you choose the items you need to put in your car. You can place them in a bucket in the back of your car with walking shoes and socks for yourself in case you need to walk home. Or if you have to stay put in your car for 24-36 hours. You may even be trapped on a train for 36 hours, you will be the lucky one who prepared ahead of time. We prep for the future, whatever that may be.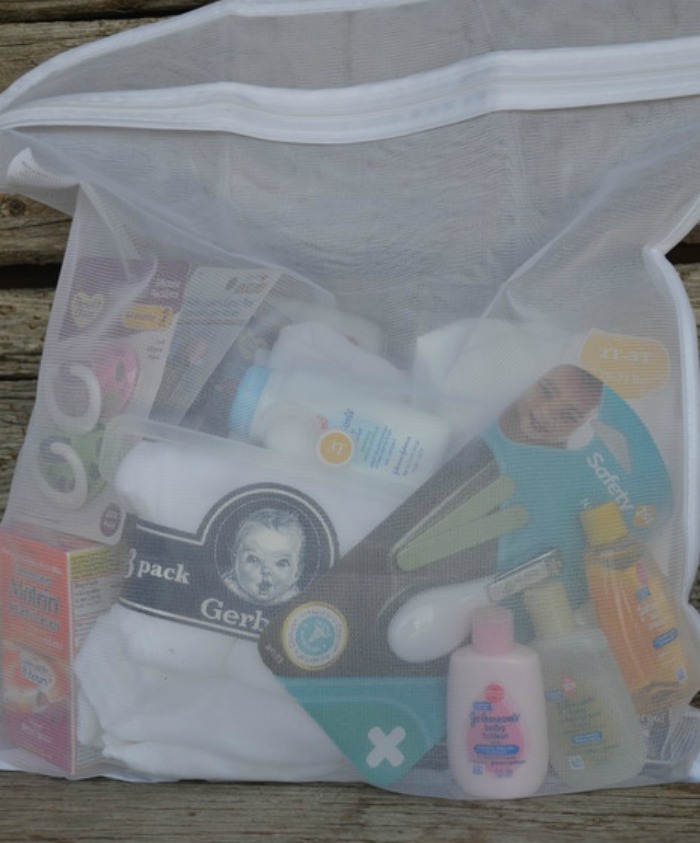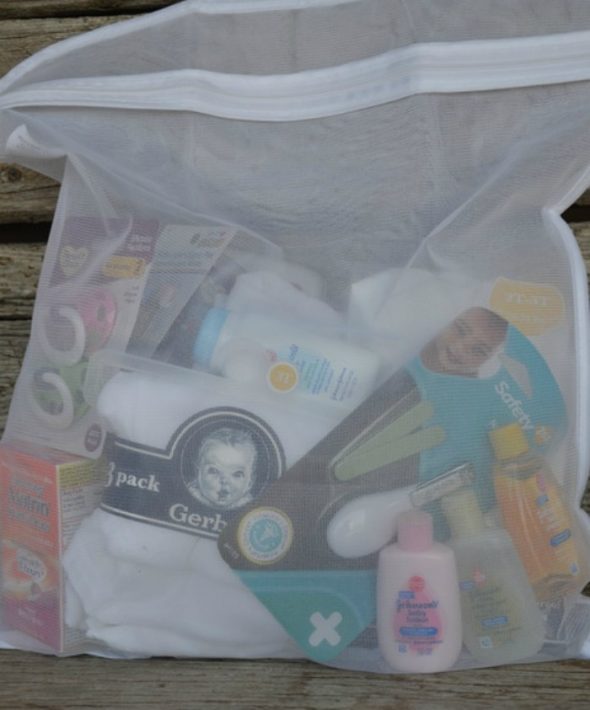 Backpacks For Kids
Please think about putting some small backpacks in the bucket in your car with the zippered bags. If the kids that are old enough could carry some of the water or snacks, for instance, it would take a little weight off what the mom must carry. I always say, expect the worst and be prepared for it. Don't dwell on the worst things that can happen in life, but be ready if they smack you in the face, so to speak. In other words, be prepared for the unexpected.
Water
Please plan on enough water in your car to last a minimum of three days in case you are stranded because of weather, damaged roads, or any unforeseen emergency. I recommend 4 gallons a day per person when at home, but in the car maybe two gallons per person per day. So if you have two adults and two kids, you need eight gallons per day or sixteen gallons for 2 days. Please do the math before you get in the car. I would rather have too much water than not enough.
Food or Snacks
If you choose foods that you can rotate you can choose the foods you know the kids will eat. This can be any food that does not need refrigeration. I would not put nuts in your car because they may go rancid, so you should probably skip those. You can put animal crackers, jerky, cold cereal, fruit cocktail in cans with flip open lids. Crackers are great to hand out to kids and adults. I grew up on those little hot dogs in cans, not my favorite food, but if I'm hungry I would eat them.
Heavy Duty Jogging Stroller
Hopefully, mom will have a good stroller in the car in case they do need to walk home. Some of the items above can easily fit in the stroller compartment. Besides, pushing a stroller with a baby or toddler is so much easier than having to carry them and a few preparedness items.
Mommy's Get Home Bag
Final Word
If you happen to know someone who has little ones at home, please suggest helping them make a Mommy's Get Home Bag. We are all preppers and want the best for our family, so maybe the next baby shower you go to put together one of these bags. That new mommy will love it, I promise. Here's to being prepared for the unexpected. May God bless this world. Linda