Must-Have List for the Next Pandemic
Now that the worst of the Coronavirus is finally in our rearview mirrors, that doesn't mean that it's time to relax and pretend that it never happened. If anything, Covid-19 showed us that we need to take prepping that much more seriously. Shortly after the pandemic began popping up in the United States, store shelves quickly became depleted of items that would have helped families manage the virus more effectively. Now that we've all experienced it first-hand, we should be more eager to be ready for future outbreaks. These are some of the must-have items that you should be stocked up on before the next pandemic. 
In case you missed this post, 9 Pandemic Habits to Keep and 30 Items You Need To Survive A Pandemic.
Must-Have List for the Next Pandemic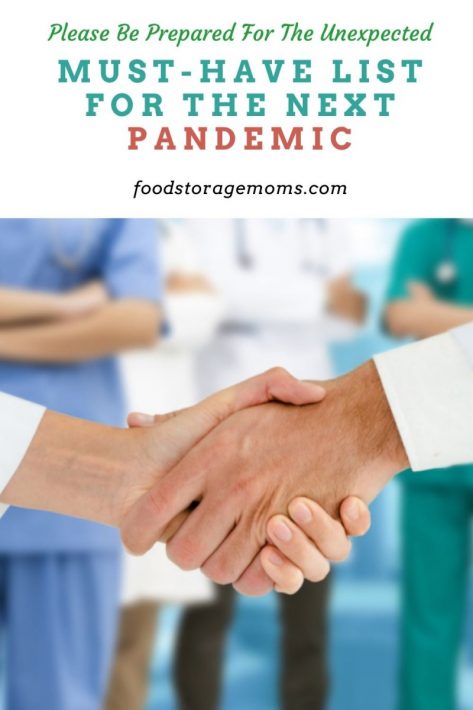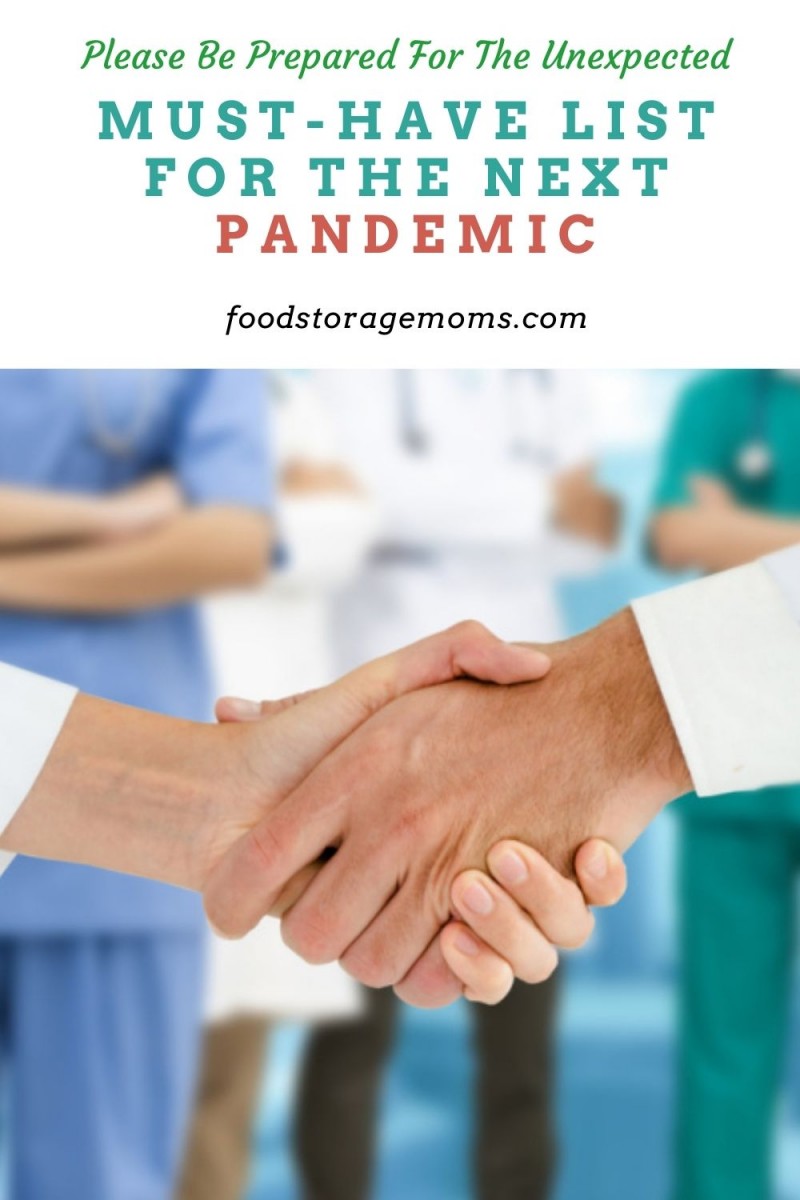 1. Disposable Gloves
Did you know that your hands are usually the number one culprit for why you get sick in the first place? Without you knowing it, you may touch a virus-infected surface and then rub your eyes or itch your nose just a few seconds later.
This is why you need to have a large stock of disposable gloves that you can use when you come into contact with another person, touching a surface while you're out in public, or when you are taking care of a sick family member.
Another thing to remember is not to leave your gloves out in the open where they can be exposed to bacteria, germs, and harmful pathogens. Keep them stored away in an airtight container. If you don't have any disposable gloves, please get some. Disposable Gloves
2. Respirator Mask
Let's be honest for a minute. There's no denying that this last pandemic was dangerous and extremely contagious, but the chances of dying from the virus were minuscule in comparison to far deadlier outbreaks that have shown up in the past. If we're ever faced with something like that again, you're going to wish you had something more than a fabric mask to keep you and your family safe.
I'm not here to argue with you whether a piece of fabric can keep out tiny microscopic pathogens, I just want you and your family to be more prepared the next time around if something more sinister presents itself. Currently, you may think that a reusable mask respirator looks a bit overkill, but you'd be glad that you had them if the odds were no longer in your favor.    
3. Eye Protection
We touch our eyes on a daily basis more than we realize. If you happen to be caring for someone who is sick and you fail to wear some type of eye protection, it creates yet another opportunity for you to also be exposed to the disease. You should think about wearing a face shield or goggles so that tiny droplets don't enter the airspace in front of your face. If the next pandemic proves to be far deadlier you may even see individuals wearing eye protection while out in public. Who would blame them?  I purchased some face shields similar to these. Face Shields
4. Medical Supplies
We don't know how the next pandemic will show up on the scene one day. It could happen following a major disaster that causes countless deaths and serious injuries. If one of your family members gets a deep cut or some other type of injury during the emergency, you're going to need a first aid kit to prevent an infection. That way it doesn't have the potential to turn deadly. Your kit needs to include bandages, dressings, antibiotic ointment, hand sanitizers, sterile eye wash, and scissors.
Next to your first aid kit you will want to have a large stash of over-the-counter medicines on hand before the next pandemic because they will be among the first things that disappear off the store shelves. These include pain relievers, fever reducers, antidiarrheal medicine, cough suppressants, and allergy medicine.     
You may also want to consider stocking up on probiotic supplements. Not only do they help to keep your digestive system working properly, but probiotic supplements also strengthen your immune system by adding good bacteria into your gut. Vitamin C is something else that your family should be taking on a daily basis to keep your immune system in a more healthy condition, especially during a pandemic. This way you're able to fight off harmful bacteria, as well as future viruses if another pandemic presents itself.   
5. Disinfectants and Antiseptics
Disinfectants can help to stop the spread of bacteria and deadly viruses if you apply them to surfaces that you and I touch most often. Antibacterial cleansers are especially effective when used in areas where you prepare food, and also when used in your bathrooms. You should also consider using them on light switches, remotes, computer keyboards, countertops, and your dining room table.   
Antiseptics, on the other hand, are for keeping your skin clean and healthy. These include hand sanitizers and antiseptic wipes, which as you may remember were nearly impossible to come by the first several weeks of the pandemic. You will want to use them every time that you prepare a meal, use the restroom and soap isn't available, or when you're taking care of someone in your family who is sick. 
6. Other Critical Pandemic Items
You can never be too prepared when it comes to a pandemic. There will always be something that you wish you had remembered, but these are some of the most critical pandemic items that you should think about stocking up on BEFORE the next pandemic. That way you don't find yourself caught up in a tug of war match with someone over the last bottle of hand sanitizer: 
Plenty of food and water (at least 4-gallons of water per person, per day) 
Baby supplies 
Pet supplies 
Antibacterial soap 
Bleach
Vinegar 
Airtight containers 
Trash bags
Toilet paper
Paper Towel
Plastic sheeting (to help separate rooms, cover doors, and windows if the pandemic gets out of control) 
Feminine and other hygiene products 
Final Word
This pandemic taught us a number of things. We've slowly begun to realize just how frail we are as human beings, but also how important it is for us to be better prepared for the next one. These are some of the must-haves that you should always be stocked up on because you never know when a pandemic could happen again. What are some other items that people should think about stocking up on? May God Bless this world, Linda.
Copyright Images: Healthcare People Deposit photos_239836828_s-2019