How to Stock Up on Antibiotics
One of the things we preppers stress is stocking up on antibiotics. But, most of the people I have talked to do not know how to stock up on antibiotics.
Unfortunately, it can be tricky to do this because you have to have a prescription for antibiotics in the US and Canada.
Disclaimer: The article is for informational purposes only. Be sure to consult a medical professional before following any options listed in the information below.
In this post, you will learn about antibiotics, why you should stock up on them, and how to get them. Please refer to the CDC for accurate information.
What Are Antibiotics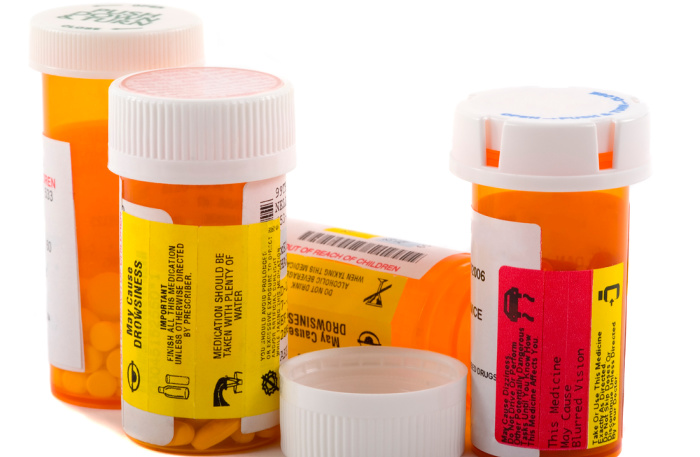 Antibiotics are intended to kill or slow the growth of bacteria that causes infections such as pneumonia, Strep throat, MRSA, and Sepsis. Of course, there are over 101 different bacterial infections that you can get.
Different antibiotics treat different bacterial infections. Which Antibiotics Work Best For Which Infection
Although antibiotics treat bacterial infections, they are absolutely useless against viral infections. So, you want to be careful about taking antibiotics on your own.
If you take them when you really don't need them, it can lead to bacterial resistance (they won't work when you need really need them).
Why Should You Stock Up on Antibiotics
Today, we take for granted the fact that when we are sick we can just hop in a car, head to the doctor, and pick up antibiotics at our local pharmacy.
However, you could be in a life-threatening situation if there was an economic collapse, pandemic, or other SHTF scenarios. So, here are the reasons you should stock up on antibiotics:
You may not have access to a medical facility if SHTF.
During a pandemic, antibiotics could be in short supply.
If there is an economic collapse, there may not be facilities open to distribute antibiotics. Pharmacies may be shut down.
You may be too sick to get somewhere to get antibiotics.
There may not be medical personnel to treat you.
Anything could happen! If you get a bacterial infection, it could lead to sepsis. Without antibiotics, sepsis will kill you.
Which Antibiotics Should You Stock
Although you can stock up on pretty much any antibiotic you want, we recommend three different kinds:
Amoxicillin
Amoxicillin is a penicillin antibiotic. It is used to treat many different kinds of bacterial infections such as tonsillitis, bronchitis, pneumonia, and infections of the ear, nose, skin, urinary tract, and throat.
This is kind of the go-to antibiotic most doctors will prescribe when they suspect a bacterial infection. Hence, this is a good one to stock up on.
Cipro
Ciprofloxacin is known as Cipro. It is a fluoroquinolone antibiotic. Cipro is used to treat a variety of bacterial infections including skin infections, bone and joint infections, respiratory and sinus infections, urinary tract infections, and other stubborn bacterias.
Cipro is another antibiotic that covers a multitude of bacterial infections, but it is a little stronger than Amoxicillin. Therefore, this is a good one to stock up on as well. Cipro must be given within 36 hours if you are exposed to Anthrax. Point of Distribution
Azithromycin
Azithromycin is used to treat a variety of bacterial infections as well. It treats things such as respiratory infections, skin infections, eye infections, ear infections, and sexually transmitted diseases. This antibiotic is also known as a Z-pack.
Because this also covers STDs, it is a good variation to stock up on, and it treats many different infections.
How to Stock Up On Antibiotics
Stocking up on antibiotics is super tricky. In America and Canada, you have to have a prescription to get them. So, how in the world do preppers stock up on them?!
Disclaimer: The article is for informational purposes only. Be sure to consult a medical professional before following any of the options listed in the information below.
There are three different ways that many preppers have found to stock up on antibiotics in case there is an SHTF scenario that would prevent us from getting them from our doctor.
Although I am listing these ways/options, I am not a medical professional and would encourage you to talk with a doctor before attempting to stock them in any way other than being prescribed by a doctor.
Here are three ways you can stock up on antibiotics:
Ask Your Doctor For Refills
Some doctors actually work with preppers. They understand the importance of storing and stocking up antibiotics. If you find a doctor who within the law can prescribe what you feel you need, you could ask him to prescribe you two scripts or a refill each and every time you get antibiotics.
This will only work if your primary physician knows your health history well. For instance, if you continually get things like sinus infections, ear infections, or bladder infections, they may give you one or two refills.
If you get a 10 day supply, you could also take it for 8 days and save the other two days (this is not recommended). If you do this you risk getting a worse infection, just giving you the heads up.
Take a Trip to Mexico
Many of the medications that we have to get a prescription for here in the US and in Canada, are available over the counter in Mexico. In fact, many people go to Mexico to get cheaper medications. There is no insurance so the medicine is much cheaper.
If you live near Mexico or could take a trip there, you can bring back a 90 day supply of antibiotics.
However, when you buy drugs from Mexico, you are buying at your own risk.
Are they the Same?
Although the antibiotics may be labeled the same as they are in the US or Canada, the drug's manufacturing processes are not regulated. Therefore, you will not know if they were stored at the right temperature, if the dosage strengths are the same, or if it has the same chemical compounds are configured properly.
Ultimately, many antibiotics found in Mexico work the same way, but they may be different than what you would find here. You really are running the risk of getting what you need for your unique medical situation. Remember the adage, Buyer Beware.
Buy Aquatic Antibiotics
Aquatic Antibiotics are also known as fish antibiotics. Many preppers stock and store fish antibiotics instead of human antibiotics.
Should You Take These?
There is a lot of controversy as to whether aquatic antibiotics are actually ok for human consumption.
What many preppers have found and attested to is that the aquatic antibiotics are the exact same antibiotic you would get with a prescription through your pharmacist.
The way they discovered it was through a pill identification wizard that tells you what a pill is based on the label on the outside of the pill (found online).
For example, when you put in the label WC731 which is what is found on "Fish Mox" antibiotic pills, the pill identification wizard tells you it is Amoxicillin 500 mg. It does not tell you it is a fish antibiotic. So, it seems they are actual human pills.
However, when I asked my pharmacist, he said they were not the same and made with different chemicals and compounds. He recommended against using them.
Why You May Not Want To Take Them
According to Smithsonian Magazine, you should not take fish antibiotics. The reason is that the manufacturing of fish antibiotics is completely unregulated. This means they are not approved by the FDA.
Additionally, they make note that when you are prescribed antibiotics by a doctor, the doctor makes sure you actually have a bacterial infection, and then makes sure what type of bacteria you have and the best medication to address the infection you have.
If you just take any old antibiotic, you may not get the right one for the infection you have. Also, if you take them when you don't need them, you could cause your immune system to lose its ability to kill the bacteria.
However, it does not say on their page whether or not the antibiotics are the same, just that they are not regulated. Keep in mind, when something is not regulated, it could have different compounds or chemicals than what it says on the label.
Stock Your Home Pharmacy
Final Word on How to Stock Up on Antibiotics
I would personally recommend getting all your antibiotics from your doctor. Use the information given and stock antibiotics at your own risk if you use a different approach. If you feel it is better to have something, like fish antibiotics, rather than nothing, that is up to you and your body.
If it comes down to you not being able to get antibiotics when SHTF, you could be in a life or death situation. At that point, trying anything is better than doing nothing.
I would not suggest taking fish antibiotics unless you are in an emergency situation and that is all you can take. However, I will leave it up to you to decide.
Again, I am not a doctor! Please check with your doctor before deciding what to do. Have you stocked up on antibiotics? How do you do it? Share in the comments below!
A lot is at stake right now with the uncertainty of the Coronavirus, please be safe, be aware of your surroundings. May God bless this world, Linda
Copyright Images: Antibiotics Depositphotos_35905227_s-2019, Antibiotic Jars Depositphotos_13760876_s-2019,