Influenza Statistics: What to Know About the Flu
It's officially flu season, and we all know how horrible it can be to get the flu. The bad thing about the flu is that different viruses cause it. Even if we get one vaccine for the most prevalent one, we could still end up with the flu.
Influenza statistics by the numbers will tell you everything you need to know including the flu shot, flu virus, and how to stay healthy during flu season. Please refer to the CDC for accurate information on COVID-19 or other viruses/illnesses.
Influenza Statistics: What to Know About the Flu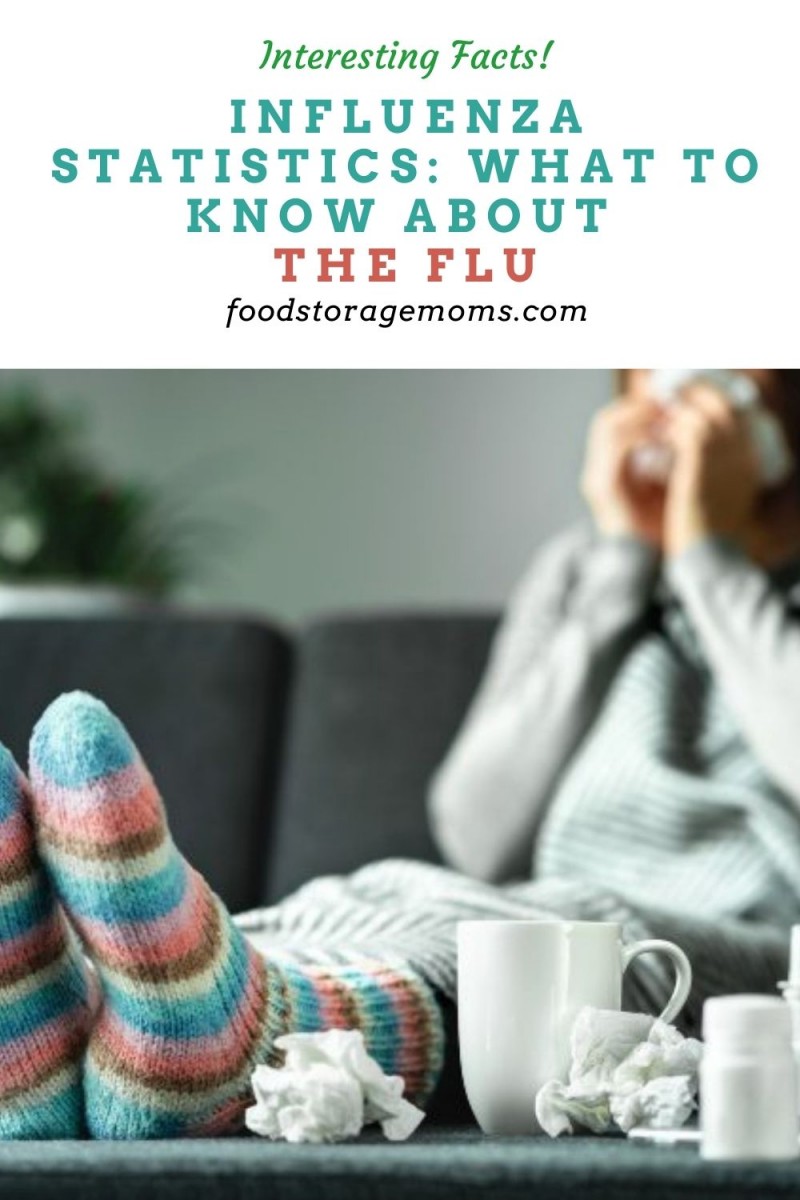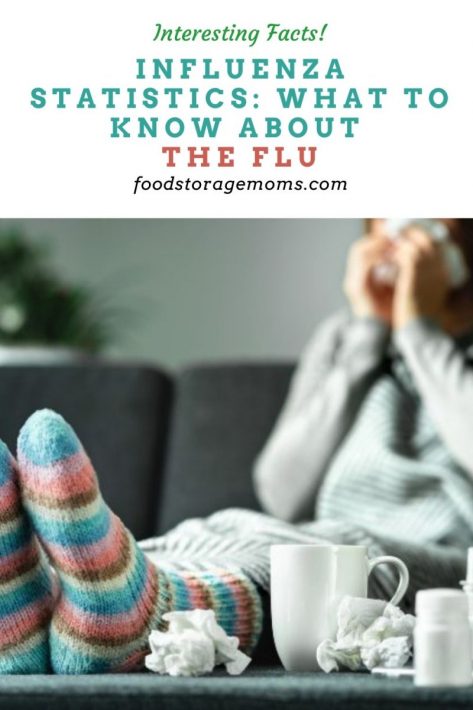 What is Influenza Virus?
The influenza virus is actually various viruses that cause what we know of as the flu. The flu is a very contagious respiratory illness that infects your nose, throat, and sometimes the lungs.
Influenza/Flu Symptoms
The bad thing about the flu is that you sometimes don't know if you have the flu or the common cold because the symptoms are so similar. Some symptoms you may have an influenza virus include:
Fever
Feeling feverish/chilled
Cough
Sore throat
Runny or stuffy nose
Muscle or body aches
Headaches
Fatigue
Sometimes vomiting or diarrhea
Complications of the flu can lead to hospitalization.
How do you Catch It: Influenza Statistics
Catching the flu is pretty easy to do. Those who have the flu can spread it to others who are standing 6 feet away through airborne droplets. Airborne droplets fly into the air when someone coughs, sneezes, or talks. Here are some statistics on the process of infection:
Those infected with the flu are most contagious during the first 3-4 days.
You can infect others for 24-hours before you even get symptoms.
Those infected can pass the virus for 5-7 days after getting sick.
It usually takes about 2-days before you show symptoms after being exposed.
If you Catch the Flu
If you catch the flu, you will want to go to the doctor. Many doctors will prescribe Tamiflu to those with the flu. If you aren't ready to go to the doctor or to take prescription medication, you can try Natural Remedies that Really Work! If your symptoms don't improve or worsen, seek medical treatment!
How Common is the Flu
The influenza virus is so common that not everyone who is infected each season can be known for certain. It can only be estimated. According to the Centers for Disease Control (CDC), the annual percentage of those infected with the flu is about 8% of the U.S. population. Here are some influenza statistics reported by the CDC from October of 2019 to February of 2020:
22 million to 31 million have had flu illnesses
10 million to 15 million have visited the doctor for the flu.
210,000 to 370,000 have been hospitalized for flu complications.
12,000 to 30,000 have died because of the flu.
The reason you hear so much about the flu or influenza is that it is obviously incredibly common. As you can see, 5% to 20% of the population will get the flu each year. Studies have shown that adults typically get the flu twice per decade. However, children can catch the flu every other year, on average.
These are estimated ranges because not all cases of the flu are caught or reported. Nevertheless, even cases that are reported are significant in number.
You may want to invest in some N95 masks, they may help you from spreading the sickness in your own home. N95 Masks (Amazon is way too expensive right now, please check with your local hardware stores).
How To Stock Your Home Pharmacy
When is the Flu Most Common
It is now February, and it seems like everyone around me is sick! Well, that's because the flu is actually the most prevalent in December and February. The flu can be detected all year round, but it begins to increase in October, hits a peak in December, and then increases even more in February.
Influenza Statistics on Shots
Should you get the flu shot? Many experts agree that the best way to prevent the flu is to get the flu shot every year. This is because it fights the virus before you come into contact with it. Additionally, if you do catch the flu, it lessens the symptoms. Let me be clear, I'm not advocating for or against flu shots.
How does it work?
The flu vaccine works by giving your body a deactivated flu virus. This allows your body's immune system to fight the virus before you come into contact with the live virus. It may not prevent all the different variations of the flu, but it will help lessen symptoms since your body already knows how to fight it.
Influenza Statistics and Facts
Here are just a few statistics and facts you should know about the flu shot:
It takes 2-weeks after the vaccine for your body to build up antibodies.
It is recommended to start getting flu shots every 6-months.
The flu shot reduces your chances of catching the flu by 40-60%.
The vaccine will only protect you from 3-4 different flu strains. Not all of them.
Influenza Statistics Over 10 Years
What is important to note is that in the last 10 years, the number of people who get the flu has not decreased. In fact, it stays relatively the same, and in some years increases. Deaths have also gone up and down depending on the year. Here are a few statistics:
2010 to 2011: 21 million cases were reported and 32,000 died.
2011 to 2012: 9.3 million cases were reported and 12,000 died.
2012 to 2013: 34 million people were reported to have the flu and 43,000 died.
2013 to 2014: There were 30 million people with the flu and 38,000 died.
2014 to 2015: Again, 30 million had the flu, but 51,000 died.
2015 to 2016: 24 million people had the flu and 23,000 died.
2016 to 2017: This year, 29 million people had the flu and 38,000 died.
2017 to 2018: There was a record of 45 million people who had the flu and 61,000 that died.
2018 to 2019: An average of 35 million had the flu and 34,000 died from it.
Current 2019 to 2020: See the above statistics.
To me, it seems like regardless of the vaccine, there are still many cases of the flu. The main thing we can do is work on ways to stay healthy and stay flu-free.
How to Stay Healthy
When it comes to staying healthy, there are a few things you can do to help prevent you and your household from contacting an influenza virus or another sickness.
Wash your hands. Wash your hands often and thoroughly. Make sure to wash them after using the bathroom, before cooking, and whenever you touch money.
Drink lots of water. Water flushes your system out, which helps to flush viruses and bacteria. Drink at least six 8-ounce glasses of water each day.
Read How to Stop Influenza in Your Home. You will find some great tips for staying healthy and getting healthy once you get sick.
Related: How to Clean Your House and Stay Healthy
Stock Your Home Pharmacy
Final Word on these Influenza Statistics
Flu season is among us, but so are some other infectious diseases such as the coronavirus. Whether you are young, old, or perfectly healthy, it is important to wash your hands, drink lots of water, and stock up on pandemic supplies you will need.
Check the Weekly Influenza Surveillance Report to stay up to date on influenza stats. Stay healthy and God Bless! Have you had the flu? Share your stories in the comments below! Stay well, my friends! May God bless this world, Linda
Copyright Images: Influenza AdobeStock_245369435 Terovesalainen